Odd even pricing is extremely common to find these days and is being used widely. Many producers have started using this for a range of products. Some shops that give out discounts to their customers are also using this technique.
The concept is extremely simple to understand. You would have come across several products being priced in the following manner: Rs. 9,999 or Rs. 4449 or Rs. 14,499 or Rs. 99 etc.
Odd-Even pricing technique prices products at an odd number which is slightly less that a rounded off even number. So instead of pricing a product at Rs 1020, you discount it and price it at rs 999. This 21 rs reduction will give much more turnover because people will judge the product being priced at 900 rs and not 1000 rs.
Even pricing is when multiples of 10 are used to price a product. So a small scoop of ice cream will be 30 rs, a larger scoop will be 60 rs and even larger will be 90 rs. This makes the user understand the quantity which he will be getting against the price.
Besides quantity, Even pricing can be used to denote quality. Pricing at 99 or 49 has become so common, that pricing at even values can be a standout from the crowd. However, even pricing is used very seldom and in the combination of Odd Even pricing, odd pricing takes the upper hand.
Some people are of the opinion that this was initially done so that the cashier would be forced to open the change drawer to hand over change to a customer, thus being forced to record a transaction and make it legitimate. However, research on consumer behaviour has shown that this kind of pricing has a psychological effect on the consumer's mind where he/she, for example, considers a price of Rs. 9,999 to be just above Rs. 9,000 rather than just below Rs. 10,000.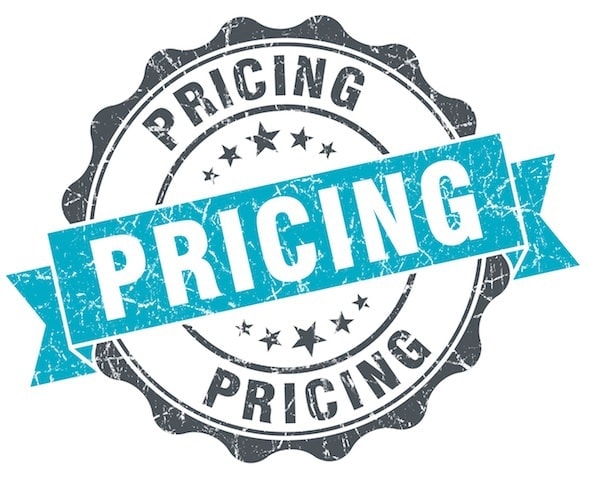 The scientific explanation is that human beings store limited information and pay attention to only the most important aspects. Keeping this in mind, a customer who sees a price of Rs. 9,999 is likely to only store the first '9' in the price. So the customer now stores the information that the product is priced at Rs. 9,999 plus some amount which does not bother him/her too much.
If the same product is priced at Rs. 10,000 then it is bound to happen that the customer remembers the '10' and knows that the product is priced at Rs. 10,000. It is but obvious that a producer would rather price the product at Rs. 9,999 and ensure higher demand than pricing it at Rs. 10,000 and lowering demand.
Some scholars also believe that giving more detailed information to the customers leads them to believe that the information is accurate, legitimate and fair to some extent. This leads them to believe that the price is the lowest possible price and the seller is making the minimum profit for his sustenance and the benefit is being passed on to the customer.
Even odd pricing is also referred to some as psychological pricing as it plays on the psychology of the customer, making him/her feel that the product is affordable.  Other names that this kind of pricing is known by are charm pricing, magic pricing, intuitive pricing, irrational pricing and rule of thumb pricing.
The logic is that a price that ends with an odd number is close to a multiple of 50, 500 or 1000 is bound to produce more demand at a certain price point. This means that the demand curve is going to be kinked up at every price point.
Smart phone prices is an extremely common example of the application of odd even pricing. If you see brands like Xiaomi, One Plus etc, you will observe that they are all using even odd pricing to price their newly launched products.
Even odd pricing is also widely used in retail stores. There are stores that sell everything they have at a price that is fixed using the even odd pricing method. You will find many stores, for example, that sell everything at Rs. 99 or Rs. 999. Such examples are common and are increasing in presence.
Retail stores and factory outlets also tend to give out clearance sales and this kind of pricing comes most handy in such places. You would have seen many posters advertising '2 Shirts for Rs.999' or 'buy 2 at Rs. 999 and get the third at Rs. 199' etc.
Thank you for reading our article about pricing strategy.
Liked this post? Check out the complete series on Positioning