Cold canvassing is an interesting and widely used concept in Marketing. All of us have either done cold calling or have been a target of cold calling in one way or the other.
Cold canvassing is also known as cold calling, which is a term that we are all more aware of.
Cold canvassing is a method of gaining and improving business by targeting customers who have not been expecting a sales pitch call. Cold canvassing is done typically to gather some kind of insights from the customer and thus get an idea of what and how the customer thinks and reacts to your product or service.
Higher level sales talks like product attributes, warranty etc are not discussed in this call, as the purpose of this call is to mainly gauge the likelihood that the person is even remotely interested in the product. It should be understood that the main motive of cold canvassing is collecting information.
Sometimes, cold calling never gets to direct selling. Information regarding the potential customer is taken and a few other questions regarding the product are asked. They are of an oral survey type call. The purpose of such calls is to just gain market insight and accordingly make marketing campaigns, pricing strategies, STP (segmenting, targeting, positioning) etc.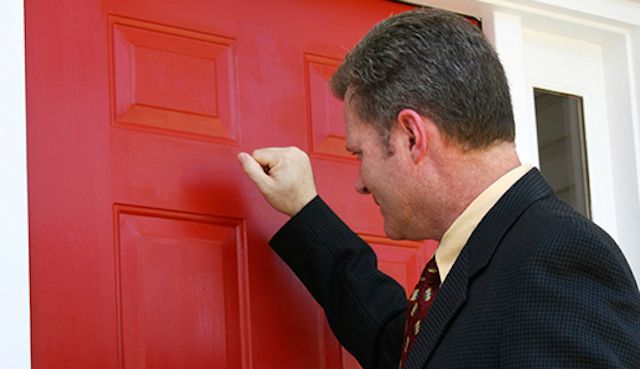 Sales persons are given a target list of telephone numbers that have to be called in a particular territory. It is obvious that the efforts of this activity culminate in the final objective of increasing sales, but that is at a macro level. At an individual activity level, the objective of calling the list is to separate the truly prospective clients from those who seemed to be prospective but are not. The objective is to differentiate the cold prospects from the hot prospects.
On-field sales agents are then given this information and they follow these leads to make their sales pitches. Before they talk to or meet a prospective client, they do a thorough background study of him/her by using all the details collected during called canvassing.
For the same of a hypothetical example, let us take the example of a company that sells soaps and is engaging in cold canvassing. The following are a few questions that might be asked during the call:
How many times a day do you bathe?
Do you like it better if you soap produces more lather?
Do you use the same soap to bathe and to wash your hands?
Do you also use your soap to wash your hair as well?
What shape would you prefer your soap to be in?
Does the choice of brand ambassador for a soap brand influence your buying decision?
Do you want your soap to act as a germ killer or a body moisturiser?
Will you buy another brand of soap if it offers all that the current soap is offering but at a lower price?
Are you very particular about the brand of soap that you use?
For how long have you been using this brand of soap that you are currently using?
Apart from these, there are many other questions that can be asked if there is a specific campaign for which data is being collected.
If you observe, question 10 is an important one. It shows how brand loyal a customer is. If the customer is a 45 year old lady and she says that she has been using a particular brand of soap for the past 25 years and is extremely brand loyal, then it makes no sense for her to be targeted by the sales representatives. The likelihood of her trying another brand is so minute that it's better to not waste the few available resources on her.
Similarly, cold canvassing is carried out on many different segments. If you have ever been contacted by a credit card agent outside the ATM, then that is cold canvassing. Similarly, if your office has every received a visitor who is from the local stationery stop and wants to drop his visiting card, then that is cold canvassing.
People have found unique ways of promoting their products which comes on the boundaries of cold canvassing. For example – restaurants don't visit people but every time there is a delivery to a locality, the restaurant guy might drop his visiting card and menu to all local places so that the restaurant becomes famous. The restaurant guy does not people and has no appointment. He is just doing cold canvassing.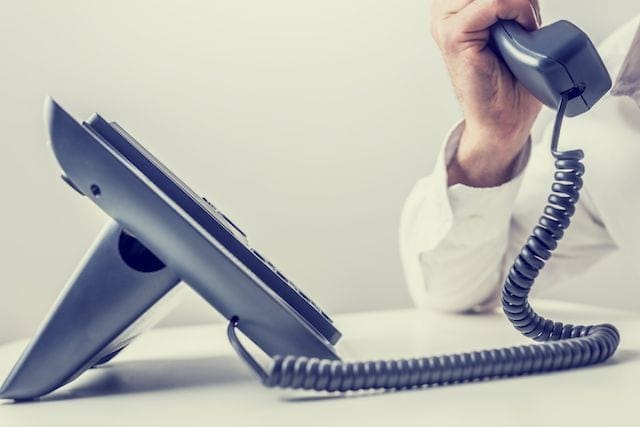 Because cold canvassing comes as a surprise, many people don't like this type of sales. Consequently, conversion from this sale is much lesser then others. However, the number of people catered through this type of sale is the highest. Hence, even though conversion rate is lesser, the total conversions are still higher then other methods. The cost invested is also less. Plus, it is an excellent way to capture attention of people who will not take the pains of purchasing the product by themselves.
Because of the frequency of rejections in cold canvassing, the sales guys involved in it need to have the right attitude so that they do not get motivated. The motivation levels should be high regardless of the rejections and sales person should not take rejection personally.
Eureka forbes as a brand was famous for its cold canvassing and had one of the best aggressive sales techniques. Eureka forbes was known to have door to door salesmen who used to cold call in localities with their vacumm cleaners and later their water purifiers. Such cold canvassing converted in a lot of sales because of the personal touch of the sales person.
This is what cold canvassing is all about and how it is applied in marketing. It's a simple yet powerful tool at the disposal of marketers.
Liked this post? Check out the complete series on Sales