In the beginning, one person can perform all the duties alone, such as sales manager, sales director, and salesperson. But when a company grows, one person is not enough to handle all the roles. You will be required to hire people to perform specialized jobs. Building a sales team does not mean you are required to hire a salesperson only.
However, you will be required to hire people to fill the top positions such as chief financial officer, zonal manager, operations manager, etc. But one of the essential hires that you are required to make is to hire the people who will sell your products and services.
A company needs to hire an efficient sales team because the sales team plays an essential role in the growth of a company. The more the number of salespeople you will employ, the more will be the sales of your products. Therefore, building a sales team and providing them with essential training from time to time becomes necessary for the growth of a company.
1. Evaluate your sales team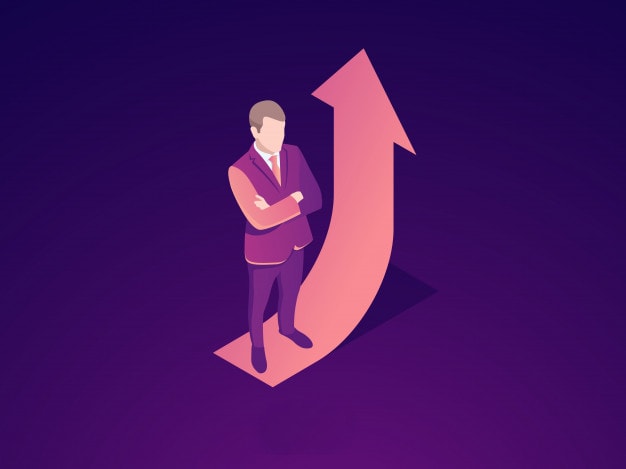 Evaluation of your sales team is one of the most critical steps when you decide to grow your sales team. Evaluation of the sales team is an important step; otherwise, how would you know whether your sales team is fine or there is a need to make changes.
If, after the evaluation, you come to know that your sales team is fine and is enough for your future growth, then you might only need additional training to enhance the skills of your salespeople. You can provide them with an enhanced compensation package.
Otherwise, you might need to add new members to your sales team or might need to replace a few members from the sales team.
When you are evaluating your sales team, then you must know what your expectations from your sales team in the future are. For example, if in the future, you are thinking of taking your business online and selling your products through online orders, then you will need fewer salespeople to work for you. You will need less number of salespeople who can perform small tasks.
On the other hand, there are some companies for whom the role of the salesperson is significant. These salespeople are the face of the company. They interact with customers, build the image of the company in the eyes of customers, and help in the revenue generation for the company. You can create and modify your sales team as per the kind of tasks required to be performed.
2. Measure the productivity of sales
The best way to measure the productivity of your sales is by measuring the total revenue generation. It is straightforward to calculate. Divide the total revenue generation by the total number of salespeople working in your sales team. The outcome will be the average sales productivity, and you will learn how much one salesperson in your organization is contributing to the revenue generation on an average.
In addition to this, you can also compare the performance of each salesperson with the average performance. This comparison will reveal that only a handful of people are bringing the most of the business. This type of information plays an essential role while deciding whether you should make changes in your sales team or not.
However, you need to keep in mind that sales productivity only involves revenue generation. For example, at present, your sales force is selling a large number of products but are costing you future sales by providing poor sales services to your customers. What if they are bringing business by overburdening your production and shipping department and by making false promises that you will find difficult to fulfill in the future.
There are chances that they might be selling low-profit margin products while ignoring the most profitable product line. While measuring the productivity of sales, don't forget to measure which salesperson is bringing high returns of products and is selling products to the customers who don't pass the credit check. There are chances that these salespersons might be causing you more loss by bringing business at present.
3. Adding people to your sales team
Hiring salespeople can help in bringing more sales. When you have salespeople to sell your products, then you can spend your free time on other essential tasks that are necessary for your business.
However, only hiring more salespeople is not a solution. Hiring salespeople can affect your image in the marketplace, destroy your relationship with your customers, and reduce your profits. Therefore, you need to hire salespeople with the right skills. Salespeople with the right skills will not only boost your profit but will also improve your relationship with your customers.
Hiring salespeople with the right skills is crucial for an organization as your salespeople will be your face in front of your customers.  Therefore, it is not only essential to hire more people, but it is necessary to hire more people that fit the profile and have experience selling products similar to your products.
First of all, there is no bad salesperson. There can be a good salesperson in the wrong position. To hire the right salesperson for your business, the first thing that you should do is to describe the job. For example, you can clarify whether you want to hire a salesperson to bring sales immediately or first to build relationships with potential customers in the market. You should have a clear understanding of the skills that you are looking for in a salesperson who will sell the products of your company.
When you hire a new salesperson, you need to describe the work that they will be required to do, describe their territory, and tell them about all the training that they will be provided to work in your organization. Also, a sales compensation plan is one of the reasons that make most of the salespeople dissatisfied with their jobs. Therefore, don't forget to explain your sales compensation plan to potential salespeople. Once you have explained all of these to your recruit, then only you can be sure that you have described the opportunity to candidates accurately.
Along with describing the needs of the jobs, you should also have a clear picture of the ideal salesperson that you want to hire to sell your products. For example, you should be aware of the qualities that you are looking into a salesperson such as their personality, experience, energy level, and other abilities. The chances are you might not find someone who has all the qualities that you are looking for but not having the idea of what qualities you are looking for might increase the chances of hiring the wrong salesperson.
Once you have done all of the above mentioned, now you are ready to start looking for the salespeople.
The following are the methods that you can opt to hire salespersons for your sales team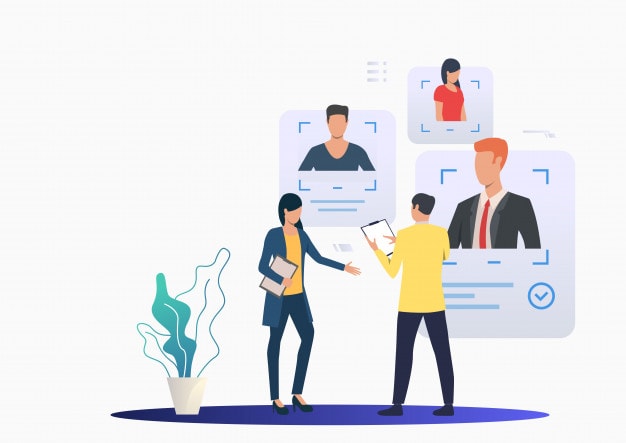 1. Look within the organization
First, before publishing about a job vacancy, you should try to look for sales employees within the organization. There might be many employees who work in different positions like operations, technical, support, or administrative might be willing to move into sales. Post an ad of a vacancy on the bulletin board of your office and see if anyone applies for the job.
2. Ask for referrals from your employees
You can ask your existing employees to refer people who would be happy to work for you and have the required skills.
3. Ask your professional associates
Professional associates usually have job lines to help others find employees.
4. Do networking
Network with suppliers, customers, advisors, and colleagues, etc. This is a more reliable method than posting publicly. In this way, you can find the right sales employee for your business without spending too much time, money, and energy.
5. Make the use of online advertising
Online job banks are one of the fastest ways to find potential candidates.
6. Take part in campus placements
During campus, you get the chance to meet several fresh graduates. Taking part in campus placements increases your chances of meeting vibrant and energetic candidates for the job position.
Tips to manage your sales team effectively
Once you have created an ideal sales team, then it becomes crucial to manage the sales team effectively. In this section, you will learn about the tips that you can use to manage your sales team effectively.
1. Become a result-oriented organization
Becoming result-oriented means you measure productivity in terms of the outcome.  Hire people and determine hard-working people for your sales team. Create a transparent environment in your organization. When hard-working people work in an open environment, then the organization grows in an upward direction.
Give clear targets to your employees and measure their productivity based on the percentage of the goal that they have achieved or not. In this way, you prevent your employees from getting confused between activity and productivity.
2. Identify what changes do you need to make in your sales team
To manage a sales team, you are first required to build a sales team. Find out whether your new hire falls in the category of builders or growers. Salespeople who are builders start from scratch.
They start their journey with nothing in hand. On the other hand, growers are the people who grow when everything is in order. It is rare to find people who are good at both. Determine what stage your business is and whether you need builders or growers for your business.
Hire more salespeople with builder qualities if your business is new and hire grower salespeople once you have established your business.
3. Manage expectations
When you hire a salesperson, you hire them with certain expectations. You expect them to bring business so that you continuously stay profitable. However, you need to learn to manage your expectations if you want to manage your sales team effectively.
4. Coach your sales team
The members of your sales team need to be good at taking feedback. The salespeople who take feedback positively and implement them are assets for the sales team. You can measure this quality of your salespeople by asking them to provide a demonstration of the product. Then ask for their feedback for their performance and also give them feedback for their performance.
Measure their performance not based on how good their demonstration was but based on how open they are for feedback and how well they have implemented it.
5. Always set high sales goals
Some people are of the view that keeping mediocre sales goals inspires your salespersons to work well. However, it is not true; you should always set high goals for your salespeople.
Having high sales goals makes them more focused on their work, and they will use their 100% potential to achieve those goals.  Even if they don't get successful in achieving their goals, they will still be far ahead of the 100% mediocre goal.
6. Give incentives
Set lucrative incentives for a certain number of deals. Incentives are the best method to keep the members of your sales team motivated and focused. Additionally, you can also install a dashboard in your office to display all the closed deals made by each member of your sales team.
In this way, you will not only create transparency among the members of your sales team but will also keep them motivated.
7. Training is important
Nothing can beat good training. Make sure that you make a continuous learning part of your organization. Invest in the regular training of your employees where you work on the fundamentals like product knowledge, prospecting, competitive intelligence, territory planning, opportunity management, and professional communications.
8. Make the use of volume versus value ratio
Make sure that your most valued salespeople are performing essential activities such as building relationships, getting into partnerships, and securing referrals. On the other hand, your lower value salespeople should focus on the high volume generation activities such as turning prospects into leads.
9. Build a transparent organization
Transparency means everyone in the organization is aware of everything happening in the organization. The performance of each salesperson should be known to their peers, as well as managers. In an organization, everyone should be aware of the goals of each other and progress in achieving these goals.
10. Make the use of specialization of each employee to grow sales
It is not right to treat all salespeople equally. Group your salespeople based on their strengths and preferences. There will be some salespeople in your sales team who would like to go after large businesses. On the other hand, some salespeople are good at getting deals closed with small businesses.
Some salespeople understand specific segments better than others. Do the segmentation of your customers and prospects and assign them to your salespeople based on their strengths and interests. In this way, you will be able to achieve your goals fast.
Liked this post? Check out the complete series on Sales