. Sales canvassing can be defined as a sales activity where you make the first contact with the prospect without prior appointment. Sales canvassing can be done over the phone, or it can be done in in-person.
Sales canvassing is an integral part of every business. Every small and big business use this technique to make contact with new people and to convert them into customers. Sales canvassing can also be referred to as cold calling or cold canvassing.
This term is referred to as cold canvassing because of the reason that sales executive approach prospect without having any prior knowledge about them. Sales executives get a list of contact numbers of prospects and start calling them one by one to get a positive response.
Many small businesses or start-up businesses opt this method as they don't have a budget to set up an entirely new department and hire expensive sales consultants. This method has both advantages and disadvantages that you will learn a little later in this article.
However, sales canvassing can be an effective sales technique if you have experienced sales executives who have a lot of patience, and they know what they have to offer to customers.
Advantages of sales canvassing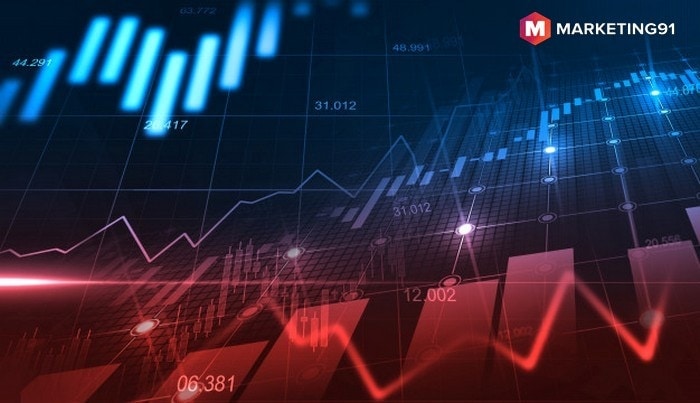 #1. Economical:
Sales canvassing is inexpensive. Think about all other methods like advertising, marketing, business meetings, conferences, etc. to reach people or to convince people to buy your products.
All these methods require huge investment at the end of a seller, which is not feasible for small businesses or new businesses as they have a tight budget.
Sales canvassing is the best technique for such businesses to reach people and to establish a connection with them to convert them into customers.
However, sales canvassing technique is not only opted by small businesses, but giant businesses and corporations also use this method to increase their customer base.
#2. Never short of prospects:
There are times when salespeople find out of prospects, and no other method seems to work out. At those times, sales canvassing can come to your rescue. You can pick the contact list and start calling people without having any prior knowledge about them but with a plan and strategy.
You can build up a list of interested prospects based on their response. By the end of your contact list, you will have a list of prospects that have shown interest, and you can pursue them further to convert them.
#3. No need for a dedicated department and large team: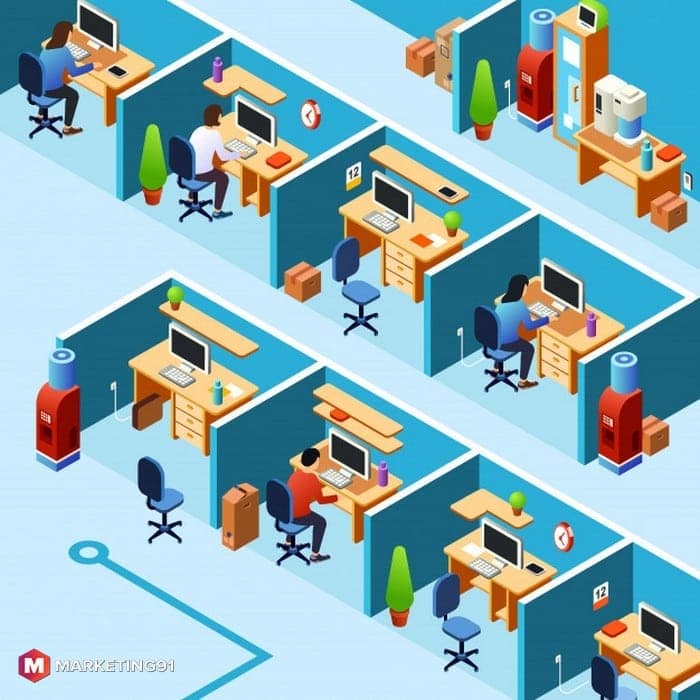 Several other methods require huge investment at the end of the seller or require a dedicated department and a team of expert. A salesperson can use sales canvassing technique alone and can make contact with as many customers as he requires.
However, you are required to learn a few tips and tricks to increase your success rate of conversion. You need the help of experts to learn those tips and tricks, and we are here to help you with learning all essential tips and tricks that you need to learn to become pro a sales canvassing.
#4. No time limit:
There is no limit on the number of calls you make in a day or on the time of the day like other methods. You can make any number of calls all day long. It will not only increase the chances of getting more customers, but you will also become proficient in your skills of persuading and selling.
The only thing that can stop you from using every single second of the day to make more contact is your lack of patience and ability. Therefore, you need to keep working on it until you become an expert.
#5. Less hassle: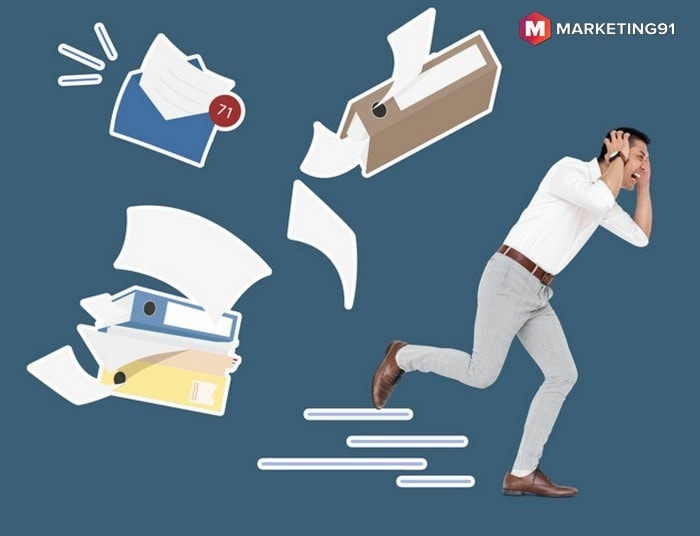 Sales canvassing is the most hassle-free method of reaching your customers. All you need is a pen, paper, a phone, contact list, and a quiet corner. Where you can sit and do your job.
Because of this reason, this method is opted by new salespersons and booming entrepreneur.
#6. learn more about your customers:
Through sales canvassing, you get a chance to interact with different people. There will be calls which will result in success, and there will be calls where you will get shouted on. But the one thing which is sure that you learn about people, their demands, and their expectations from your business.
You can use this information to build your business and improve your products and services. You can implement the lessons that you learned immediately to get positive results.
#7. Expand your business across boards: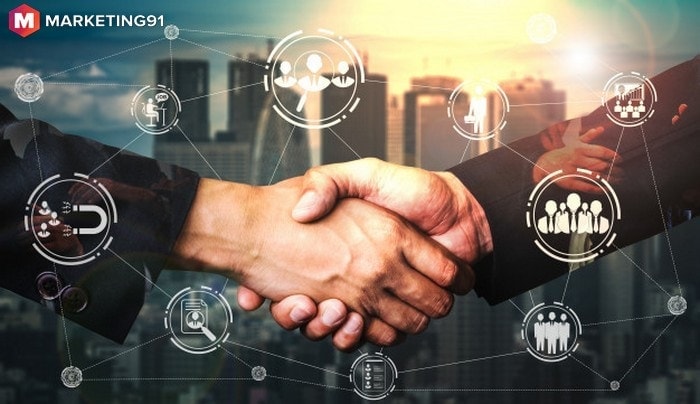 Sales canvassing does not limit you to expand your business as you can sit in your office and can make local, national, and international calls. You can even reach customers who are sitting thousands of miles away from you.
Whereas other marketing methods, such as advertising have limited reachability. The advertisements for your business with being shown only in the areas where you have paid to show.
#8. No need for support structure in Sales Canvassing:
Sales canvassing is the only method that does not require any support system like other methods. For example, to create an advertisement, you need to depend on the advertising agencies and media owner.
The quality of your ad and its frequency will depend on the investment made by you. Whereas, sales canvassing is a one-man job. One person can do this job without any assistance and the need for any heavy technology. All it requires is the patience of the caller and his talent of persuading people.
Disadvantages of Sales Canvassing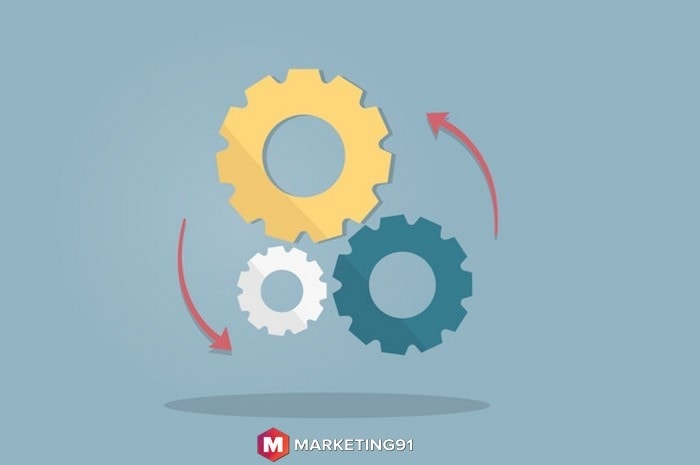 #1. A tiring process:
Like I have told you before sales canvassing is a very tiring process. There can be times you will be hung up on your face without even letting you utter a single word about your product, or you will encounter annoying prospects.
A few backs to back unsuccessful call break your confidence.
#2. Low success rate: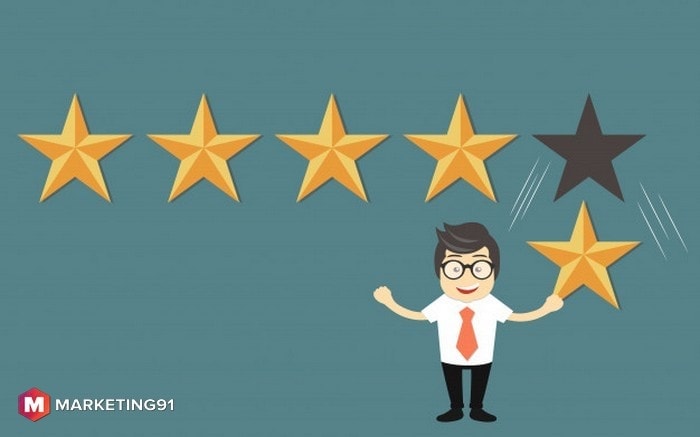 The success rate of sales canvassing method is quite low. You might get one positive response after making ten calls, and there is no guarantee of the completion of the sale.
To get a more positive response, one is required to make more calls, which can impact the personal life of the person.
#3. Sales Canvassing is Not preferred by most people:
With the increasing competition, every business is trying their methods to reach their customers quickly. Sales canvassing is one of the most preferred methods used by all businesses.
An average person gets 4-5 sales calls in a day in the US, which people find very annoying. Moreover, No matter how much experience you are in sales canvassing, but you can never control the mind and the mood of the person on the other side of the line.
You never know what the mood of the person is when you call them to try to convince them. This uncontrollable factor reduces the rate of successful sales calls.
#4. No guarantee:
Sales canvassing is not a sustainable method of reaching and convincing customers. It is a very long process, and the rate of success is quite low.
There are chances that you might make 2-3 sales deals in a day, and there can be times where you will not be able to convince a single customer even after calling 4-5 days in a row.
You can completely rely on this marketing method and wish to make huge sales. This method is good but using this method alone is not good. You will have to use this method along with other reliable methods for guaranteed success.
#5. Obsolete technique: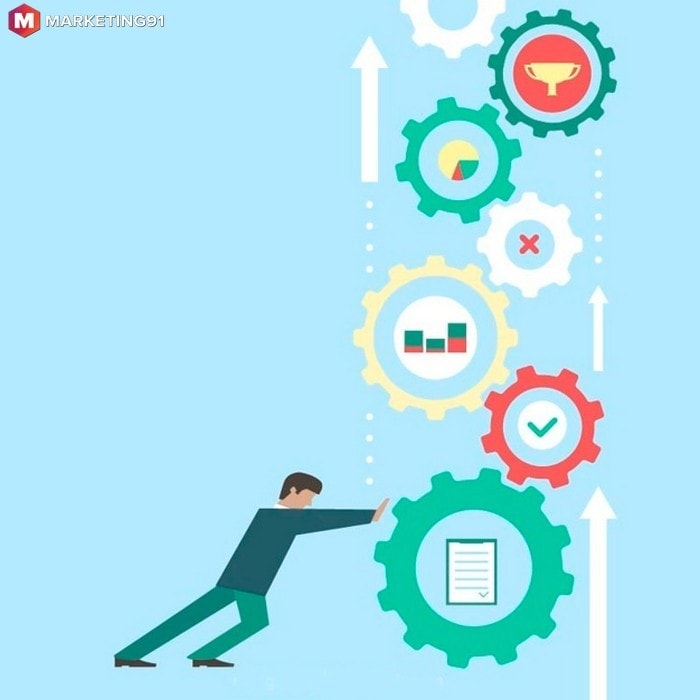 With the advancement of technology and penetration of the internet, there are several other methods such as email marketing, online marketing, etc. that have taken the place of sales canvassing. These methods are far more superior than the sales canvassing and have far more return on investment.
One advantage of using advanced methods or sales canvassing is that you can calculate the return on your investment. You can get the count of the positive response of your sales campaign, whereas it is difficult to get the success count using sales canvassing.
#6. Fear of spammers:
There are chances that you might not even get a chance to speak with a person you are trying to call. Because they will not even receive the call when they see a marketing id with the call number.
Most people intentionally stay away from calls from marketing ids because of the fear of spammers. Spammers use this method to take advantage of people and loot them.
They call people and pretend to be calling from a business and ask for the banking information of people to receive get money from them. Such cases have increased quite in the past, and because of this, it has become difficult for a genuine salesperson to get a chance to communicate with their customers.
#7. Not a professional method: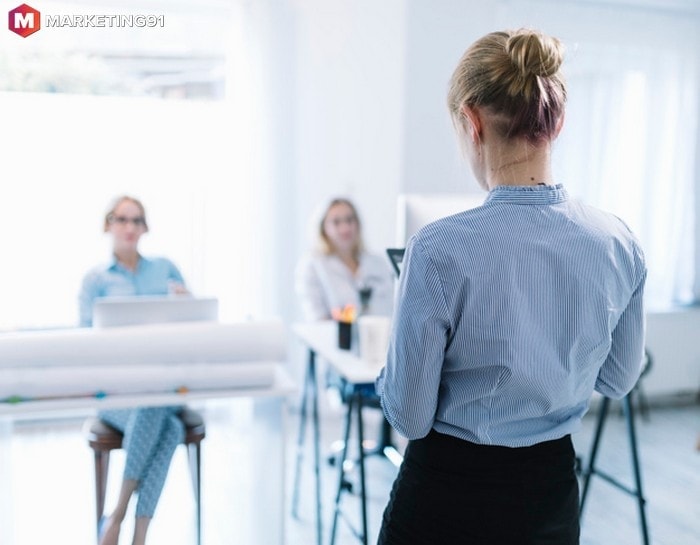 Most people think sales canvassing is an unprofessional method to reach potential customers. They prefer to listen to salespersons who call or visit after getting an appointment and usually get annoyed when people try to sell something without informing them in advance.
In addition to this, some companies hire people who don't have much experience in sales canvassing, and sometimes they talk rudely with prospects over the phone. Because of this reason, many people avoid calls without prior appointment.
#8. Sales Canvassing can harm the reputation if done wrong:
People who represent you are the face of your company. People will judge your business based on their interaction with your sales representatives. A sales canvassing is a very tiring process, and your representatives are required to repeat the same information again and again.
There are chances that they might get tired and backfire of your on the person on the other side of the line. One bad incidence is enough to ruin the image of the company in the market.
#9. A positive response does not ensure a solid sale: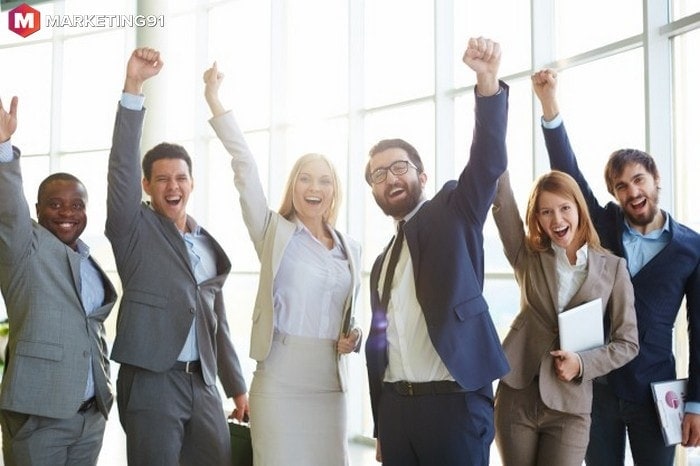 Most of the times, people talk softly with the salesperson and listen to the information with patience and give a positive response. To that sales, persons think that they have secured a sale, but a positive response on the phone never ensure solid sales.
#10. A very slow method:
Sales canvassing is a very slow method of spreading the word. There are many more methods such as social media advertising, tele-advertising that can spread the word way most fast than sales canvassing method.
Strategy for Sales Canvassing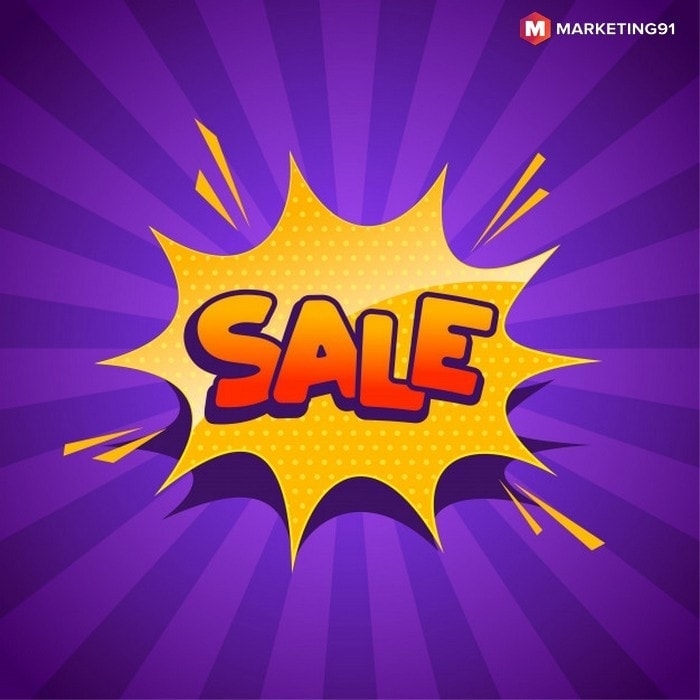 Sales canvassing means calling random people and try to convince them to buy your product or to use your service. But if you simply pick a list and start calling people without a strategy than your chances of getting any positive result will go down to zero.
Therefore, it is important to plan carefully before you make a call and come up with a solid strategy that will give you maximum positive results otherwise you would be wasting your time by making calls to customers who don't even belong to your target group.
In this section, you will learn about the sales canvassing strategy that you should opt to get maximum positive results.
#1. Decide your target audience for Sales Canvassing:
The one reason that makes the sales canvassing go wrong is not to have a target audience. When people hear the word sales canvassing or cold call, they simply imagine to call hundreds of people in a day and say crammed lines.
But sales canvassing is not about just calling it is about calling the right people. For example, if you are offering a digital course and you are calling and sharing information with old age people than obviously, your success rate is going to below.
Therefore, plan and search about your target market and collect data of relevant people and then start making calls.
#2. Learn about what you are offering:
A salesperson needs to have deep knowledge about what they are offering. When you call people, they might ask you questions about the products that you are offering.
If you don't know your product and you don't know to satisfy the queries of people than it will put a negative impression on the person on the phone and they will not take an interest in what you have to say further.
Therefore, take time to do your homework. Learn everything about your product and also practice answering frequently asked questions. This will not only give you confidence while conversing over the phone, but it will also increase your chances of getting a positive response.
#3. Decide your Goal:
Now another important factor that most people neglect is deciding a goal before they start making the call. No matter if you are working alone or you are working with a team. Make a ritual of setting your goal for a day for making several calls or getting a sales appointment or making final sales.
In addition to this, if you are managing a team, then you can organize a sales contest and can set a reward for people who will get maximum sales.
#4. Practice speaking points:
Some people are quite confident and fluent in talking over phone but when you have to make multiple calls in a day and that too to random people than you are required to be prepared and practice your speaking points.
For example, you can practice speaking about information about the company, features of products and services, and offers offered on products. Moreover, Practicing your speaking points can save you from embarrassing silences, and you take on the questions easily.
Tips and trips for Sales canvassing
More calls mean more sales. Sales canvassing work on the principle of "Quantity is quality." Your results will be better if you call more people.
Make every call count. Take a break if you are tired or frustrated but don't call a person half-heartedly or for just the sake of increasing your number of calls. There are chances that you might to losing an important customer.
Next tip for you is not to forget to take a break. Small breaks will keep you energized and fresh, which will reflect on your voice too.
Listen to your customers. Usually, salespeople have a crammed sales script that they use for every customer and don't give a chance to customer to say anything. This can annoy your customer and also reduces your chances of winning the customer. Therefore, listen to your customer patiently and provide them information that needs.
Don't be pushy. People hate salespeople who are very pushy and push them to make a decision right away.
Don't get discouraged by the rejection.
Work on your weaknesses. For example, if you don't know the answer to a question that your prospect asked than know the answer to that question before you make any more calls.
Learn when is the best time to make calls. Call people during the weekend afternoon time as this is time there are chances that they will listen to you with full attention. According to a study, the least number of rejection or hung up has been observed during the 3 pm to 5 pm period.
Use open-ended questions to engage your prospect in the conversation.
Keep a soft but excited voice tone.
Don't waste time if they agree to listen to you.
Keep a paper and pen handy so that you can take note whenever you need..
Liked this post? Check out the complete series on Sales