The sales clerk is one of the most important customer-facing staff members of a store. the job of a sales clerk is to help customers from start to finish to make purchasing decisions and also answer all questions asked by customers about products or store policies. They assist customers in using their knowledge to help them find products that best suit their requirements.
In addition to this, they also perform the duties of shelf stocker and cashier during their shifts. A person is suitable for the job of a sales clerk if he likes helping and greeting people every day and making business by doing this.
One of the many perks of this job is the flexibility of working hours such as store which stays open 24 hours are a good option for students and toddler's parents seeking part-time jobs. Sales clerk are one of the largest occupational segments in the United States of America.
This segment includes the job of clerk in various retail stores such as clothing, general merchandise retailers, and accessories stores, etc. in the next section, you will learn about the general duties and responsibilities of a sales clerk in a stores.
1) Processing the Sales Clerk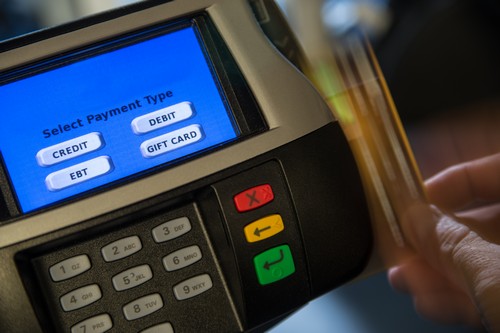 One of the most important job responsibilities of a sale clerk is to record and total up the sale in a computer or in a cash register and accepting payment by cash, credit or debit cards or by cheque. Sometimes they are required to prepare a sales contract for the sales of larger items such as automobiles or furniture.
A clerk is also responsible to make available products demanded by customers by checking inventory store and instructing others to fill shelves and in case the product is unavailable in inventory then they order it from warehouse or suppliers.
They also take care to arrange for delivery when large products such as a bed, refrigerator, etc. are purchased by customers. in addition to all this, they also keep a record of any additional information important for the store.
2) Sales Clerks Giving Customer's Service
In most stores, sale clerks are the first to point of contact for most of the customers, therefore, sale clerk should have outgoing personality and excellent customer services skills. They are responsible to greet customers as they enter the store and ask them if they need assistance and provide assistance to them as required. They also show different types of products and explain the qualities and benefits of each product.
They help customers to make purchasing decisions by telling them about the products which are best for them and at the same time increase sales. It is their job to demonstrate the working of complicated products such as electronics etc. in addition to this, they also talk about policies, guarantee, and warranty schemes and different methods of payments.
3) Doing Sales Clerk house-keeping and inventory
the sale clerk is also responsible for keeping the store in order. Other than dealing with customers, they tidy shelves, arrange products on shelves and replace them when required, set up displays to grab the attention of customers.
They also help in little bit cleaning of products on shelves by sweeping floors and dusting products on display and with the permission of the manager, they count products left in store and order more as required.
4) Sales Clerks Performing other Type of duties
sale clerk should stay up-to-date with the current policies of the store, credit purchases, return policies, and security. Varying from manager to manager they can also take care of cash register, count cash in the store, and close out register by the end of the day.
In addition to all their basic duties, they also keep the store safe and secure. They keep their eyes open for any kind of sign of burglary and notify the police as required.
Educational requirements of a Sales Clerk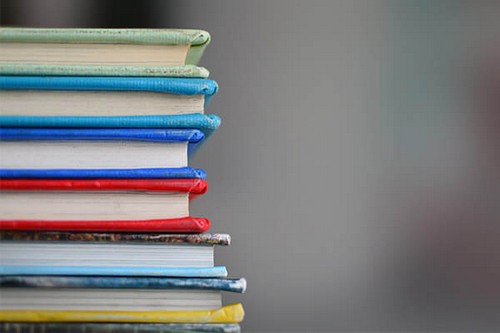 There is no standard education required to get the job of a ales clerk, however, most employers prefer graduation because most workplaces require technical knowledge. Most employers provide a short training to new joiners.
That training includes how to handle customer's issues, ring up the purchase, and informing customers about the products in the store. ales clerks also provide on the job training to enhance customers' experience and teach them about new products offerings in store.
1) Industry
The job of a sale clerk is available in industries like cloth stores, department stores, equipment dealers, hobby shops, and general merchandisers, etc. Their main job is to handle customers' issues in the store as well as handling issues on the phone.
A number of work hours vary from industry to industry and also from season to season. Having childcare arrangements is beneficial if you are looking for a full-time job in stores, however, part-time jobs are good if you seek time to spend with family.
2) Years of experience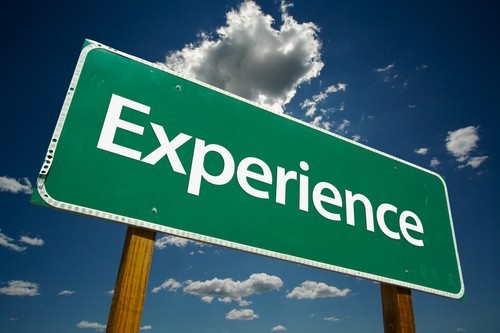 A sale clerk can reach up to the level of assistant manager or retail store manager as they gain experience. They get a better salary as well as a commission as their years of experience working as a sale clerk.
The approximate annual salary of sale clerks as of 2018 including bonuses and commissions based on their career level is as mentioned below.
Entry-level: $17,000- $29,000
Midcareer: $17,000-$31,000
Experienced:  $17,000- $33,000
Late-Career: $20,000- $35,000
3) Job Growth Trends
As the trend of shopping online is increasing, fewer people shop from retail stores, hence, the increase in sales worker employment has a small increase of only 2% from the year 2016-2016, which is very slow trend than the average. But the high turnover and excessively large employment level help lead to good jobs options for aspiring sales clerk and approximately 79,700 jobs of retail salesperson are expected over the next 10 years.
If you have good customer service experience and skills to provide excellent customer experience, handling stock duties and cashier, and a willingness to learn a variety of store tasks that store can use your help whenever required then sales job is a good career option for you.
This is all about the job of a sale clerk. In addition to having above-mentioned advantages. This job has a fair number of skills sale clerk disadvantages such as keep standing for long hours and a lot of physical work. you should think thoroughly before signing up for the job of a sale clerk.
Liked this post? Check out the complete series on Sales