A store manager is required in Retail stores, chain stores, Department stores, supermarkets, and DIY stores. It is the responsibility of a store manager to run the store successfully and to deal with both customers and staff. In this article, you will learn about the different responsibilities of a store manager.
1) Maintain the sales environment of the store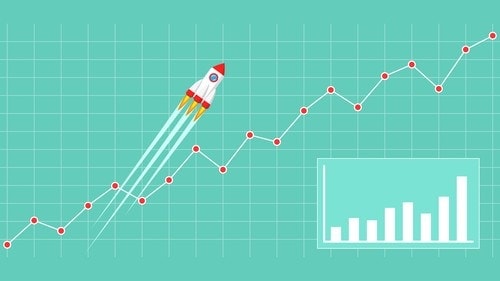 In a store, things are displayed in such a fashion so that customers can find everything they need easily. It is a responsibility of the store manager to keep everything at its place. Other then that, he has also to make sure that the order of the things displayed so that People can get to know about the things on sale or on a special discount.
For example, if there is an offer on a certain type of soft drink the manager should make sure to display that offer at front or place cane of soft drinks near the cash counter so that people can buy them while making paying for things. In addition to this, responsibilities like visual merchandising tasks, replenishment of stock, and also maintaining sales records are also jobs of a store manager.
2) Management of Staff
A number of employees work in different departments like sales department, cleaning department, and clerical departments of a store. The number of employees who works in a store depending on the size of the store.  It is the foremost duty of a manager of a store to manage its staff. He is responsible that every staff member is doing their duty properly.
He is also responsible to settle disputes between customers and staff member of the store. A manager also helps employees with their work if they don't know how to do something. In addition to this, a manager keeps his staff members motivated to get maximum business.
3) Recruitment, training, and development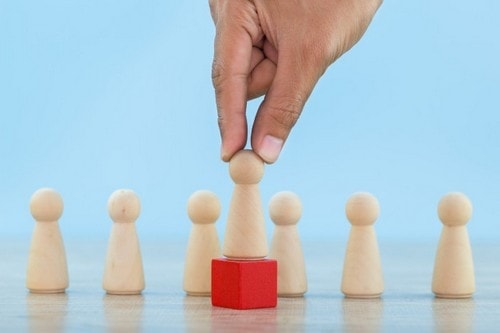 Recruitment of staff is also one of the most important responsibilities of a store manager. A store manager invites applications and conduct interviews to hire the right personnel. His job does not end here, it is his duty to make sure that they are provided training, whether to conduct training indoor or outdoor and also make familiar with the store's policies and working environment.
The success of the store depends on its employees; therefore, a store manager hires employees with right qualification and skills for every department. In his day-to-day jobs, he has to make sure that all employees are working honestly and are not causing any problems in the store.
4) Cost Minimization
Cost minimization means controlling day-to-day expenses to run a store successfully. A manager is responsible to apply effective policies so that total expenses for running a store can be minimized and hence, profit can be maximized. This can be done by eliminating errors, waste, and accidents. Cost minimization is crucial for stores who work on low price policy.
For example, Wall Mart stores work on EDLP (Every Day Low Price). In such stores, the responsibility of a manager increases to cost everyday store cost by apply effective methods.
5) Implementing Marketing Plans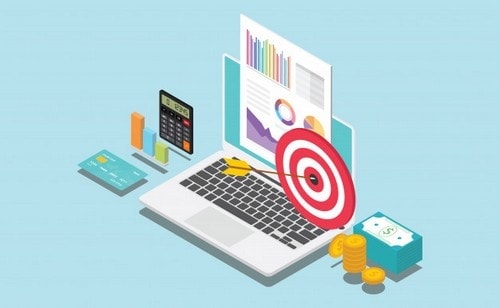 Every commercial store has its own marketing plans. The success of the store relies on the effective implementation of those marketing plans. It is one of the most important responsibilities of a store manager is to implement that plan and make the staff of the store understands it so that they don't feel difficult to deal with customers. A manager is also required to take training to understand the work process of a marketing plan.
6) Managing budgets
A store manager is responsible to make understand each department's head about their target and funds allotted to them and to collect daily, weekly, and monthly performance report and analyze them.
7) Keep staff motivated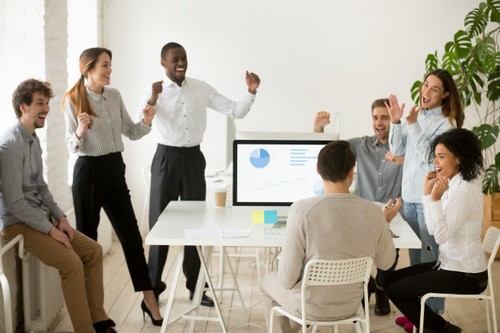 Working in a store assisting others in their shopping is not a work that a person would love to do happily. A role of a store manager is to keep his team motivated and provide solutions to their problems. He should also make sure that all his team members are getting along with one another and working as a team.
8) Maintaining records related to the staff's salary and leaves
In addition to maintaining the flow of money in the store and total sales, maintain the records of staff's salaries and their leaves is also the responsibility of a store manager. He has to make record up-to-date regarding the working hours of employees and their leaves.
He should make sure that each and every staff member is getting his/her salary according to their number of working hours and days without any partiality. He should also make sure that staff members are fairly utilizing their casual and earned leaves. Keeping the records up-to-date helps a store manager to keep track of in-flow and outflow of money. In this way, he can prepare logs for total profits made by the store.
9) Managing and holding inventory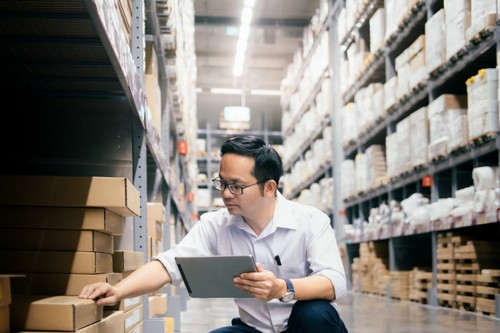 Keeping the track of inventory is also a job of the store's manager. A manager makes sure to keep an appropriate level of inventory in the store so that no goods go out of stock. As a store earn its profits from the sale of the goods, therefore, it is the job of a manager to keep a record of incoming and outgoing inventory in the store.
So that there should never be an excess of any goods that they get rotten in the storage area or shortage of goods. Having the excess of goods which are not getting sold can block money. Mostly, big stores keep inventory stored in nearby storage house so that they can get it quickly whenever it goes out of stock in the store. To do this, he has to maintain a record of the number of goods sold every day and if he finds the shortage of any goods, he places an order to get it back in stock soon.
10) Keep running store peacefully
A store manager makes sure that there is always harmony at different levels of a store. Employees of different departments are getting along with one another and are not causing any issue or disturbance in the work of others.
It also includes a healthy relationship between different staff members, store and government, store and other competitor stores, staff and store management, as well as staff and customers. He is required to have soft skills and patience to keep a healthy relationship with everyone.
11) Providing Customer services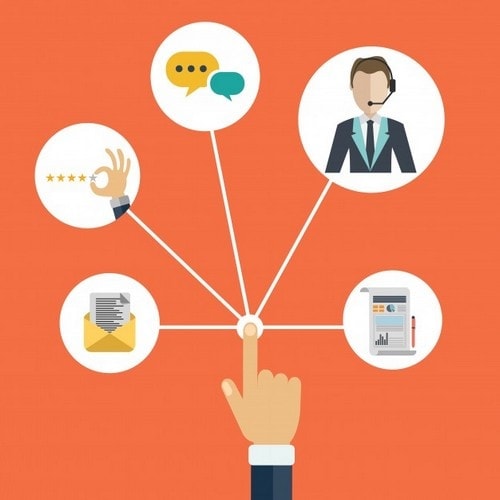 Customers are the ultimate destiny-decider of any type of business. keeping customers happy and satisfied is one of the most important responsibilities of a store manager. Service provided to customers varies from store to store and also influenced by the location of the store.
Stores provide services like assistance with products, free home delivery, credit facility, discounts for bulk shopping, sharing information about offers and sales, and after-sale services. It is also a duty of a store manager to take special care of loyal customers of the store and make sure that they are getting best of the service and ensure their satisfaction with the services of the store.
For example, Big Bazaar, an Indian retail store provide a special discount to their customers who shop regularly for at least 10,000 every month in their stores. In this way, people feel happy and they shop again and again from the same store. Similar tactics are opted by store managers of different stores to keep their customers connected to them.
12) Keeping safety of store, employees, and inventory in-check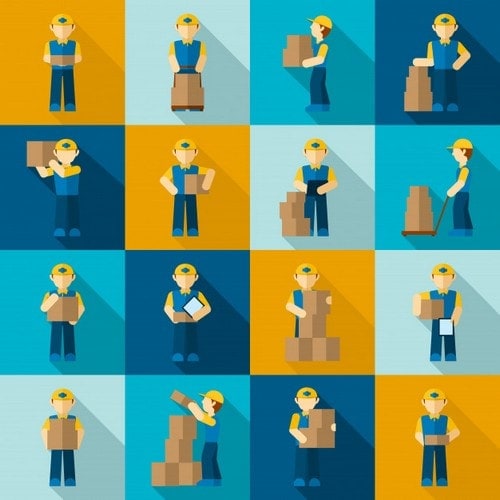 A store manager is also responsible to make sure that his employees and inventory is safe. He has to perform this duty on an everyday basis. It is his job to keep in-check the safety of store's building and let management know if any changes are required to make to keep building, its employees, and customers are safe as long as they are within the premises of the store.
In addition to this, he makes sure that all safety provisions are being met as per the guidelines of government (both central and state) and municipal corporation. The main safety provisions include emergency fire exit and firefighting system.
13) Preparing promotional materials and display
Setting promotional displays during festival seasons or when a sale is going on, is a part and parcel of a store manager's job. It requires innovative and creative skills to get the maximum attention of customers and lure them to buy those things. You must have noticed huge displays displayed in store during festival seasons. That is a product of innovative thinking of a store manager.
In conclusion, a store runs successfully on the shoulders of its manager. A manager should be good at multi-tasking because he not only has to keep the store running smoothly without any conflicts, but also think strategies to get new customers and boost sales. A well-composed and well-informed manager can play an important role in making customers loyal for its business and recommend it to others too.
Liked this post? Check out the complete series on Retailing