A retailer uses various techniques to boost the sales of products. Out of those tactics, merchandising is also an effective technique to boost the sales of products in-store. Merchandising consists of various activities such as special offers, display techniques, on-spot demonstration, free samples, shelf-talkers, and other point-of-sale methods.
It can be defined as planning of displaying the right merchandise at the right place, at the right time, in the right quantity, and at the right price to attract more and more customers.
The merchandising techniques are highly influenced by the season, culture, and climate. A merchandising technique in summer season can't be the same as a merchandising technique in the winter season.
Merchandising can be of different types, and it depends on the choice of retailer, space available, and the type of merchandise to be sold to select a suitable merchandising type.
Following are the different types of Merchandising
#1 Product Merchandising:
This consists of all promotional activities related to boosting the sales of a product. The definition of product merchandising will remain the same, whether you are selling something online or in-store.
in-store promotional activities such as product display and online activities such as website design are examples of product merchandising.
#2 Visual Merchandising:
A visual merchandising can be defined as all activities used to display the product to highlight its features. The activities used in visual merchandising can be created by making the use of space available, lighting in the store, and using different designing.
This can be used for selling products both online as well as in physical store. In digital space, vibrant colors, web design, etc. used for visual merchandising.
#3 Retail Merchandising:
Retail merchandising strictly refers to selling merchandise in a physical store or brick and mortar store. Retailing merchandising includes all marketing and promotional activities which are somehow used to sell products to consumers in brick and mortar store.
However, in digital space, retail merchandising is referred to as digital merchandising
#4 Omnichannel merchandising:
Omnichannel merchandising or omnichannel retailing refers to creating unified customers experience at all the platform where a retailer sells his products and can reach his customers.
For example, if a retailer sells products through a physical store, e-commerce website, and the app, then he would try to provide seamless customer experience to his customers. There has been tremendous growth in the omnichannel retailing because of the emergence of the internet.
#5 Digital merchandising:
Digital merchandising is a term used at the place of retail merchandising for selling products at digital platforms. This includes all types of activities used to promote products on the internet. It is also referred to as online merchandising or e-commerce.
It includes all activities like website promotions, digital products display, email marketing, social media marketing, digital marketing, etc. Digital merchandising is getting importance as more and more retailers are taking their business online to reach a wider audience.
Advantages of merchandising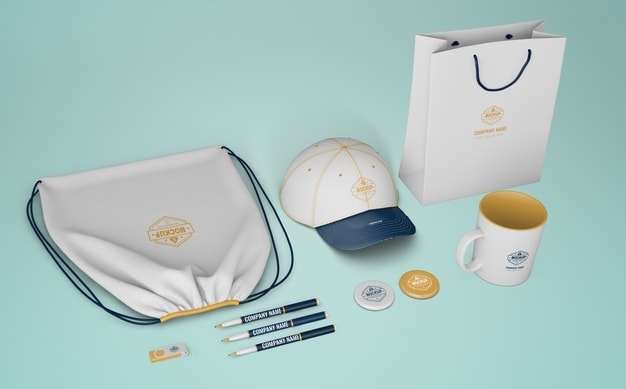 #1 Merchandising can help in boosting sales:
If merchandising is used properly, then it can make a positive effect on retail sales and the revenue generation, which is the sole goal of every business. An effective merchandising helps you make more profit from the store without expanding your business or renovating your store.
People like to shop in a place where they feel good. Different merchandising techniques such as place, pricing, product packaging, display, sales sign, arrangement, and promotional marketing will not only provide an excellent shopping experience to your customers but also help you to boost your sales.
An effective merchandising will make sure that your customers come back to you again and again.
#2 Attract passerby:
Merchandising is an effective technique to bring customers in the store who don't come in the market for shopping purpose. Increased traffic increases the chances of more sales. Therefore, your merchandising begins at the entry gate of your store.
People get attracted by the display they see outside and enter the store to look further. Your merchandising techniques can bring people in your store but Whether they will buy something in your store or not will depend on the pricing, packaging, and product line in your store.
#3 A well-managed and well-kept space:
Everything that you do from store layout to allotting shelf space to different merchandise is called merchandising. An effective merchandising gives you advantages of more and flexible space, and you can use this space to handle more traffic efficiently.
If you have kept the space in your store simple and easy to navigate your customers will like to spend more, and they feel not find it difficult to find the products they need. In this way, you can make shopping a pleasing experience rather than a tiring experience for your customers.
A good merchandising puts a positive impression on your customers and also build the image of your brand.
Disadvantages of merchandising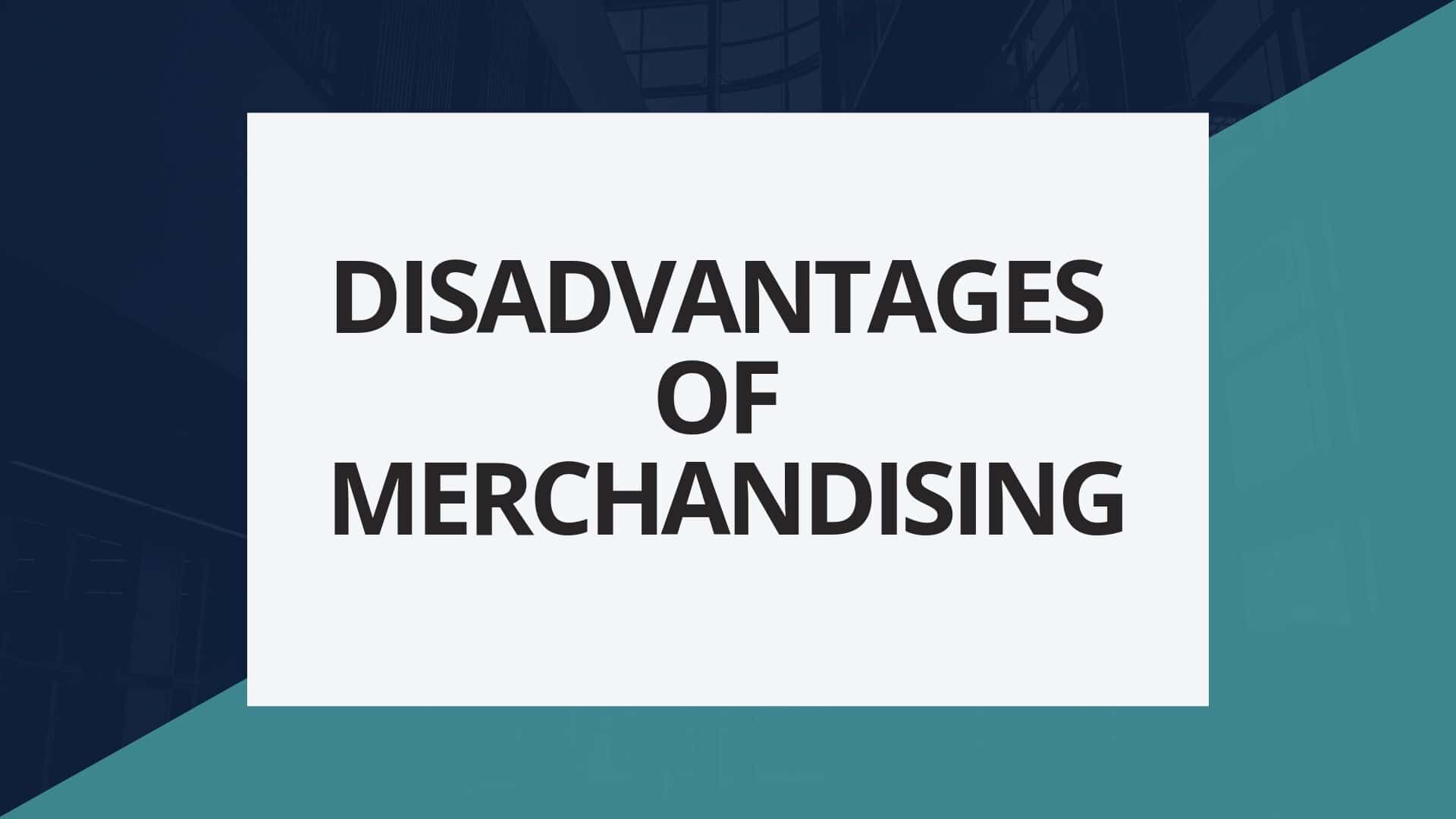 #1 You need to keep updating your merchandising:
One of the disadvantages is that merchandising is required to be changed constantly depending on the season, climate, and festival. You can't be done with merchandising by doing it once.
Otherwise, it will become boring for your customers, and they can go to your competitors with better merchandising.
Businesses with small revenue generation find it difficult and expensive to be updated with the merchandising for two reasons one they have smaller budgets and second, they can't afford to hire extra employees or experts to design an effective merchandising for them.
#2 The unnecessary burden on your staff
An attractive merchandising can bring more foot traffic to your store, but the sales of your products will depend on the price and quality of your products. With the increased traffic in your store, you would need to have more staff members to handle those customers.
Your customers have to deal with an increased number of customers on an everyday basis. High foot traffic can make your store look crowed, which can be the turn off for your genuine customers. Hence, you will need to have more employees to deal with the traffic to maintain the standard of your service.
#3 Increased expenses
From the above discussions, it is clear that merchandising is not a cheap process. You will need to invest, and these investments are not one time investments you will need to make changes in them from time to time.
Hiring expert staff, buying material used for merchandising can cost you a lot. However, effective merchandising will ensure you more profit, but you will have to bear all the expenses initially.
Merchandising strategies that you can use to improve sales:
Different merchandising strategies work best for a different type of retail business and the type of merchandise. They must be used for different purposes such as increasing sales, developing customers loyalty, increasing awareness of your brand, and increasing foot traffic in the store, etc.
Followings are the few most popular merchandising strategies that you can also use in your store:
Make the use of your window space and decorate in such a way that it attracts customers to your store.
Be one step ahead in the game of merchandising by making the use of sounds and motion technology to grab the attention of people.
Make themes to use products together, for example, school lunch, Christmas, barbeque season, etc.
Samples and Giveaways will never disappoint you. People love getting gifts and free products, and they will come to your store again and again if you indulge them with such activities.
Show your customers how sure you are of the quality of your product. Give them an in-store demonstration and ask them to test your products before they buy them.
Your shelves space is important. Neither it should be over-crowded with products, nor it should have empty slots. Make the use of that space smartly.
Don't put merchandise wherever feel like putting them. Properly arrange them and put relevant products besides each other.
Customers will not like them if they have to ask for your assistance again and again to find the products they want to buy. Save yourself some extra running around the store and put attractive signage in your store.
Liked this post? Check out the complete series on Retailing