Retail stores have changed dramatically in the past few decades. Earlier, one retail store was dedicated to the sale of one type of product. But nowadays, different types of goods are sold in one retail store. For example, you can buy groceries and shoes from one retail store.
Moreover, modern retail stores are also large, and it is difficult for a retail store owner to manage his retail store on his own. Therefore, various techniques and methods, like salespersons, aisle signs, banners, and shelf-talkers, are introduced to make the job of a retailer easy and to make the shopping experience less confusing for shoppers. In this article, I am going to focus on "Shelf talkers," a direct method used by retailers in retail stores.
Read this article to learn about what are shelf-talkers, objectives of using shelf-talkers, tips for creating shelf-talkers, advantages, and disadvantages of using shelf talkers.
What are shelf-talkers?
A shelf-talker is a paper sign used by retailers or wholesalers to provide information about the products placed on the shelf. They not only provide information about products but also attract customers towards a particular product.
Because of the increasing competition in the market, there are several brands for one product, and a retail store owner is required to keep all the brands to meet the demands of all customers. Therefore, a thousand things are sold in one retail store. The owner of a store can't remember the prices of different products and the various offers running on different products.
For example, in a deodorant section, the deodorants of different brands are placed. Customers can pick the product and read the details on the product and see its price tag to know its price. But if there is a "Buy One Get One" offer on the deodorants of the Dove brand, then how can you tell this to your customers. In would be very inconvenient to make a salesperson stand near the deodorants' section and say to each customer about the scheme.
Isn't it? Then as a retailer, what should you do so that without much inconvenience, you can share this information with your customers? In such situations, you use shelf-talkers; they will do this job for you. You can print the information you want to share about a product on a paper and can paste it on the shelf in front of the stack of Dove deodorants.
Nowadays, this method of informing customers is used by both small as well as big retailers. This helps customers to make smart and quick decisions without needing any assistance from the salesperson or store owner.
Moreover, companies also use this method to boost their sales. They give extra commission or incentives to retailers to promote their products or to promote their discount offer using the "shelf talker" technique. Because when people go to retail stores to buy something. They look at the price tags of the products and look for offers or discounts on the products. According to a study, there are very few people who are brand loyal. Otherwise, most people buy products which have a maximum discount on them.
You do this too. Don't you? There is no harm in accepting this. I am also not loyal to the brands of detergents, body wash, and toothpaste. I buy these products of the brand which has a maximum discount on it. Marketers are aware of this human tendency, and they make the use of this human tendency to sell products.
Definition of shelf-talkers:
Shelf-talkers can be defined as paper printed card or sign stickers put by retailers on the shelves of a retail store to provide information to customers about the products displayed on the shelves or to grab the attention of customers towards the products placed on shelves.
Objectives of using shelf talkers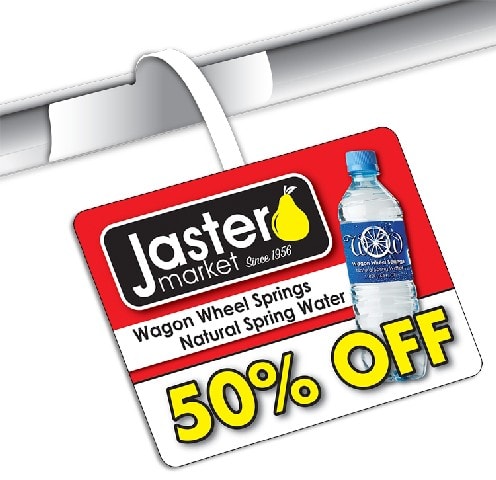 The primary purpose of using shelf talkers is to reduce the work of retailers to provide information to customers. Customers can read these shelf talkers and learn about the products. However, there are several other objectives of using shelf talkers. Let us learn about them in this section.
1. Shelf-Talkers can be used to introduce new products
Among the several other products, it is difficult for customers to know about newly launched products. Therefore, companies give colorful pop-up shelf talkers to retailers to place next to their products. These bright shelf-talkers grab the attention of customers while they walk down the aisle.
2. To promote products
Another essential objective of installing shelf-talkers is to promote the products. Companies give incentives to retail store owners to use shelf talkers to promote their products. Shelf talkers can make a customer change his decision right before he is going to make a purchase.
For example, many people who go to a store to buy a product of a particular brand end up buying the same product of different brands because of the discount given by the brand.
3. To introduce improved products
Companies keep improving their products to attract more customers or for various other reasons. They make the use of shelf-talkers to inform their customers about the improved products and its new features. For example, recently, when Pantene introduced improved pro-V hair conditioners.
They make the use of shelf talkers to inform their customers about the change.
4. To inform about additional services
Brands provide store services to customers to lure them into buying their products. For example, customers can get the demo of using a vacuum cleaner before making a final purchase or a one-day holiday provided on the purchase of television of a particular brand.
5. Boost the sales of slow-moving products
Retailers buy products from companies to further sell to final consumers. That means they invest their money into it. When a product does not sell as expected or is slowing of sale, and products get expired sitting on the shelf, then retailers use different techniques to boost the sales of those products.
One method is to make the use of shelf talkers to grab the attention of customers towards the slow-moving products.
6. To increases brand awareness
The meaning of brand awareness is to make people know about the existence of a brand in the market. Therefore, companies use colorful and attractive shelf-talkers to make people aware of the presence of the brand.
7. To promote the benefits of the product
Shelf talkers can be used to promote the features and benefits of a product. For example, in a laptop store, the configuration and qualities of each laptop are written on shelf talker and placed next to it so that customers not only see the model but can also learn about its configuration and other features before making a final purchase decision.
8. To promote seasonal products
Seasonal products are those products that are bought by customers in a particular season. Therefore, it is on the priority of retailers to sell those products as soon as possible. To boost the sales of these products and to make people aware of the availability of these products, retailers use pop up, shelf talkers.
9. To inform customers
The most fundamental objective of using shelf talkers is to educate people about the products. Customers can find these products on their own without needing any assistance from retailers or salespeople.
10. To guide customers on the aisle
Retailers use shelf talkers to guide customers when they walk on the walkway. This is necessary because of the limited space in the store; the retailers have to organize and place products in a very congested manner. Because of that, customers might miss a few products.
Therefore, retailers must use shelf-talkers so that customers can know about their availability while thy walk on the aisle.
Advantages of using shelf talkers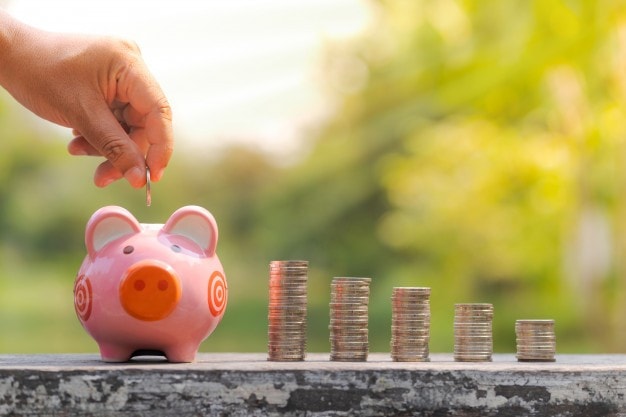 1. Cost-effective method of advertising
Shelf talkers are the most effective method of advertising. Companies need to spend a million dollars on traditional ads like television ads or newspaper ads. But it hardly takes a few dollars to print and paste information on shelf-talkers.
But if you compare the return on investment and profit made using different advertising methods, then shelf-talkers are way ahead than all other means of advertising.
2. Reduced work of retailers
Another important of shelf talkers for retailers is that it reduces the work of retailers. For example, if the information is provided using shelf-talkers, then customers don't require the assistance of retailers and salespersons. They can read the information and can decide whether they want to buy a product or not and retailers can spend their time on other important works.
3. Lesser number of salespersons required
The role of salespersons in a retail store is to aid customers. They help customers to make purchasing decisions and help them to find products in-store. But if you provided all the necessary information on shelf talkers and put them on shelves in such a way so that they are visible, then the need for salespersons reduces in the store.
4. Easy to set up
One advantage of using shelf stalkers is that they do not require too much planning and effort. Your any salesperson can create them and set them up in the store.
5. An effective way of communication with customers
Shelf-talkers are an excellent way to communicate with customers without being physically present. You can print all the features and benefits of the products on shelf talkers and customers can read them to know your message.
6. They don't occupy much space
If you advertise your product using banners and other methods, they hold a lot of space in the store. But shelf-talkers don't take much space. You can print the information on the paper and can hang or paste it on the shelves to share information with the customers.
7. No need of experts to set them up
Unlike other methods of advertising, shelf talkers do not need experts to create them. A salesperson with good language knowledge and little creativity can create them.
Disadvantages of using shelf talkers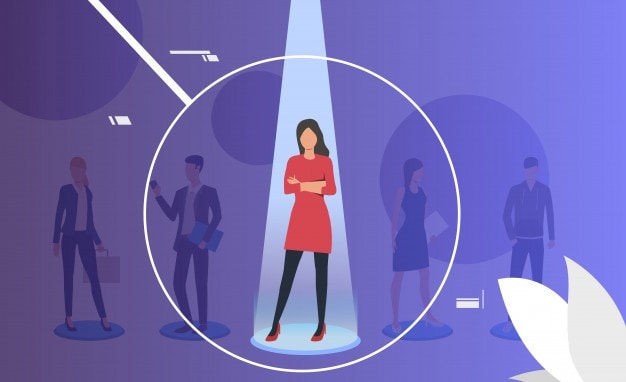 1. Weaken the relationship between customers and store
Shelf talkers and other methods which are invented to ease the work of retailer are also responsible for creating distance between the retailer and his customers. Before these methods, people used to take the assistance of retailers, and they used to stand and talk with them. But now people go to stores, pick products they need, pay the bill and leave stores.
They don't interact with retailers. Because of that, the relationship between retailers and customers is weakening. A weaker relationship between customers and retailers reduces store sales.
2. Shelf talkers create information overload
Shelf talkers provide information about products. For example, retailers mention information like MRP price $4.00 and after discount $3.50, on shelf-talkers.
This information is not necessary for the customer, and several shelf-talkers confuse the customers rather than helping them to make a quick purchase decision.
3. Poor use of staff resources
Retailers ask his staff members to create creative shelf talkers. It requires creativity and innovative ideas to create attractive shelf talkers. As a result of which staff members end up spending most of the day's time creating shelf-talkers rather than doing some productive work.
4. It is hard to up-sell products
Retailers used to sell products at different prices according to the customer with whom they are dealing. If they see customers can pay a high price, then they used to ask for a high price.
But if they see customers cannot afford the high cost, they ask for lower prices for the same product. This strategy of boosting profit can't be used if retailers share information on shelf-talkers.
Tips for creating creative shelf talkers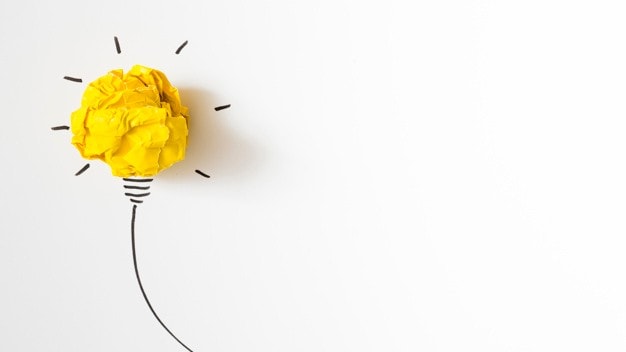 1. Use Large and easily readable font
Use font size and style that your customers can easily read while walking down the aisle.
2. Be Creative
Be creative to attract customers. But don't overdo this as over-creativity can put reverse impact on your customers rather than impressing them.
3. Replace old shelf talkers
Replace shelf talkers as soon as you find that they are torn or getting old. Wetheredshelf talkers put a wrong impression on your customers.
4. Be Professional
Last but not least, remember to remain professional while being creative while creating shelf talkers.
Liked this post? Check out the complete series on Retailing