The word ''convergence'' can be defined in different ways, depending on the field it is referred to. However, this word is more prevalent in IT field, where it is used with the meaning of the combination of two or more technologies in one device. By way of example, mobile phones are not just a device for communication anymore, but they also have the properties of a computer, gaming devices or TV. Therefore, all type of media has become more interactive and more portable. And hence, the onset of convergence marketing. 
In the modern era, businesses have experienced an acute need for changing the way they market their products, and this is particularly due to the fact that traditional media like TV, is no longer the only source of information. For instance, till the time the internet and digital devices became affordable to the large public, the companies were using mainly television as a channel for reaching the audience, and Jim Stengel (CMO of P&G) was declaring that ''in 1965, 80% of adults could be reached with three 60 seconds TV spots. Today it requires 117 prime time commercials to produce the same result''.
When you apply the same principle in the field of marketing, convergence marketing happens when marketers use information technology in such way that they ensure an integrated, interactive and consistent messages across all the media they use.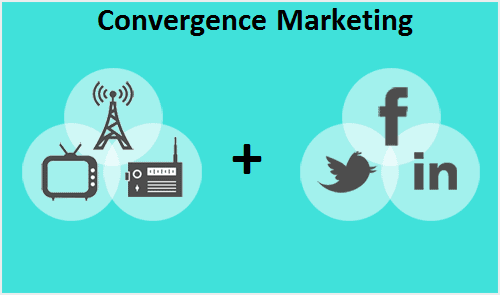 A convergence marketing strategy has the customer in the center, where he or she is targeted through all the communication means he uses with the aid of technology. Today, there are many such technology examples like Blogs, social media, news sites, video sites, forums and others wherein like-minded people can be targeted.
The best example will be online advertising, where each website is grouped on the basis of Specialty. So if Dell wants to advertise, it can advertise on all technology based websites, but also on entertainment websites where mass public can be found. At the same time, dell can create a jingle on Itunes, create an app, or do email marketing so that it reaches customers at all.
Specialists in marketing have dropped the terms ''traditional customer'', but they talk about a new hybrid consumer, or the so-called ''cyberconsumer''. While this new type of audience gets larger and larger, the channels to reach them have also multiplied. Obviously, the buying behavior of the new consumer has changed, and so businesses which wanted to stay successful have adopted convergence marketing.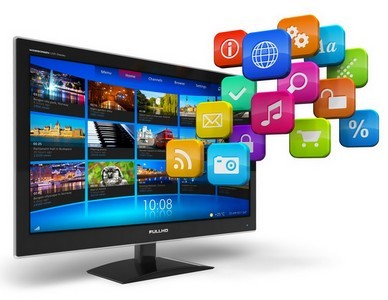 Smart phones have allowed businesses to develop a personal relationship rather than performing mass marketing. Although this is an obvious advantage, businesses have also faced challenges in content messaging. The principle of efficiently communicating a message, says that the message should be accessible, easy to view and easy to use.
In order to understand convergence marketing, let's take another concrete example where convergence marketing is happening, and companies can benefit from it. The Internet gave the opportunity for creating virtual communities, where people with the same interests from different continents have gathered. However, each of these members is also part of a physical community.
In this case, the challenge for the business is to merge physical and virtual communities, as well as fusing the mission of these communities with an economic purpose. In short, they want the communities to ultimately give an ROI as well. Thus, these companies increase interactions between the online and offline communities so that it supports the business objectives. For example, depending on the objective for which the community has been created, companies can arrange events happening in a specific place and send invitations through online community. They can share Emails, make viral videos, so on and so forth. And so the virtual and physical communities have merged.
Another practice of this type of convergence marketing, is mixing the online and offline channels. The customer of today wants to be available through all types of communication: through website, calling or visiting, and so they expect to have a continuous dialogue across all these channels. That is why, companies have to develop strategies that combine both online and offline approaches and let the customer choose how he or she wants to interact.
All in all, companies have become aware of the tech savvy consumers, and so they have to keep the pace with the technology and use convergence marketing in order to stay as profitable as possible without compromising on quality.
If you liked this article, we bet that you will love the Marketing91 Academy, which provides you free access to 10+ marketing courses and 100s of Case studies.