Wholesale marketing is a type of marketing strategy that involves selling wholesale products directly to large retailers, wholesalers, or distributors in bulk. This type of marketing allows businesses to expand their reach and maximize their profits by cutting out the middleman and negotiating better deals with suppliers.
An example of a company that utilizes wholesale marketing is Amazon. Through its marketplace platform, it has been able to acquire large amounts of inventory at discounted prices and pass those savings on to its customers. Amazon has been able to effectively employ a wholesale marketing strategy because it can negotiate better deals with suppliers to acquire large amounts of products to sell. Other companies that have successfully adopted a wholesale marketing approach are Walmart, Target, and Best Buy.
What is Wholesale Marketing?
Wholesale marketing refers to any approach or technique utilized to expand the customer base or enhance the profit margin of a wholesale business. This includes direct sales, marketing through multiple channels, leveraging relationships with other businesses or organizations, and using digital platforms such as social media and search engine optimization.
The ultimate goal of a successful wholesale marketing strategy is to increase revenue and reach a larger audience. By utilizing an effective wholesale marketing strategy, businesses can maximize their profits and grow their customer base. Wholesale customers can come from a variety of sources, including potential customers, established wholesalers, and distributors. By taking advantage of wholesale marketing, businesses can reach potential customers who may not otherwise be aware of their products and services.
What are the Types of Wholesale Marketing Strategies?
Some of the most successful wholesale marketing strategies include –
1. Use referral programs
Encourage customers to refer other potential customers in exchange for discounts or rewards. By offering a referral incentive, your company rewards current customers with a discount on their next wholesale order for referring potential clients. Such types of wholesale marketing efforts help to strengthen existing client relationships while expanding your customer base.
2. Utilize strong customer relations
Focus on building relationships with existing customers by providing exceptional service. This encourages them to continue buying from your company and sharing positive feedback with potential customers.
3. Participate in trade shows
Trade shows are an excellent way to introduce your business and products to potential customers. By showcasing your product line, you can give people the opportunity to learn more about what you offer. Additionally, trade shows provide an opportunity to network with other businesses in the same industry and build relationships which may lead to future sales opportunities.
4. Advertise through digital marketing channels
By advertising through digital channels, you can reach new potential customers who may not be aware of your products. Utilizing tools such as search engine optimization (SEO), social media marketing, and email marketing can help to spread the word about your company and increase sales. Using digital marketing strategies is one of the key industry trends in wholesale marketing.
5. Add your company to industrial directories
Industrial directories are an effective way to get the word out about your business. By listing your company in these directories, potential customers can discover your services more easily. Additionally, this can help you to network with other businesses in the industry and build collaborative relationships.
6. Create a website
Creating a website can help to establish your business as a professional and allow potential customers to learn more about what you offer. Furthermore, it can provide an effective platform for showcasing your products, services, and company information.
7. Develop promotional materials
Developing promotional materials such as brochures, flyers, or postcards is an effective way to market your products. Include information about your products and services, photographs, and contact information so that customers can reach out with any questions they may have.
8. Create a social media presence
Social media is one of the most powerful marketing tools available today. Creating a presence on social media platforms such as Facebook, Instagram, Twitter, or LinkedIn will help to showcase your business and engage with potential customers. Additionally, it can be used to cultivate relationships with existing customers and keep them up-to-date on any new products or services you offer.
9. Add merchandise to customer outlets
Adding your merchandise to customer outlets such as retail stores or online marketplaces is another effective way to reach potential customers. In addition to reaching more people, this will also improve the visibility of your company and help establish it as a trusted brand. An effective way to increase sales with a specific retail client is by creating attention-grabbing signage such as posters to promote the product in-store.
10. Visit companies in person
Visiting companies in person can be an effective way to make connections and generate interest in your products. It is important to research the company before visiting, so you are prepared with a tailored message about how your products will benefit them. Additionally, it helps establish trust and shows potential buyers that you are committed to providing them with quality merchandise.
11. Use email marketing strategies
Email marketing is an effective way to reach out to potential customers and keep existing ones informed of any new products. Creating unique email campaigns with targeted messages can help to draw attention to your company and encourage people to purchase your goods. Additionally, it can be used as a way to stay in touch with loyal customers and keep them up-to-date on any changes to your business. Using direct mail can also be an effective strategy to pull in a wholesale customer.
12. Share print ads in industry publications
Print ads in industry publications can be a great way to reach potential customers and create brand awareness. Placing an ad in a publication that is read by your target audience will help to draw attention to your products and services. Additionally, this type of advertising can also help establish credibility with potential buyers and boost customer loyalty.
13. Come up with some periodic schemes
Creating periodic schemes and discounts can be an effective way to attract new customers and retain existing ones. Offering loyalty points, cashback, or other rewards for repeat purchases will show customers that your company values their patronage. Additionally, running promotional campaigns like seasonal discounts or limited-time offers can encourage people to purchase goods from your business.
14. Use wholesale dropshipping
Wholesale dropshipping is a great way to provide customers with the goods they need without having to hold inventory. By partnering with a drop shipper, you can offer customers access to products without the hassle of managing and shipping them yourself. Additionally, this method can help reduce overhead costs while still offering quality merchandise.
15. Explore international markets
Exploring international markets is a great way to expand your customer base and reach new customers. With the help of online platforms, you can easily access global markets and introduce your products to an entirely new audience. Additionally, this method can also help you tap into untapped potential while increasing sales.
4 Benefits of Wholesale Marketing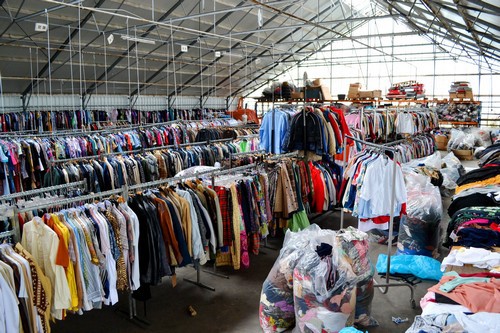 1. The company makes more money
In wholesale marketing, the purchase is made in bulk from the manufacturer of the product directly. There is no middle person involved here. Hence paying for the middle person does not exist in this model. The manufacturer will have its price. The manufacturer will expect that the products will have to be bought in large quantities. Hence, by purchasing in bulk quantities directly from the manufacturer, the average cost per product will be less. The company can set its hike for the product and earn profits.
2. Create the company's brand
Wholesale marketing usually involves the products being rebranded under the company's brand. Example – A department store gets the groceries and then sells them with the store's brand. In the real world, the role of the manufacturer will be invisible and that of the company will be noticeable.
3. The company builds a network of suppliers
Wholesale marketing will lead to connecting with many manufacturers to check whether to purchase from them based on price etc. It is better to be connected with many manufacturers for a single product and then analyze the product price and quality before purchasing in bulk from the manufacturers.
4. Company can expand
When the company's brand grows up and gets recognized in the market, the company can expand to other products by analyzing the demand of the market. At this stage, the company's business will expand and also be secured when people prefer to buy the company's new products.
Examples of wholesale marketing in India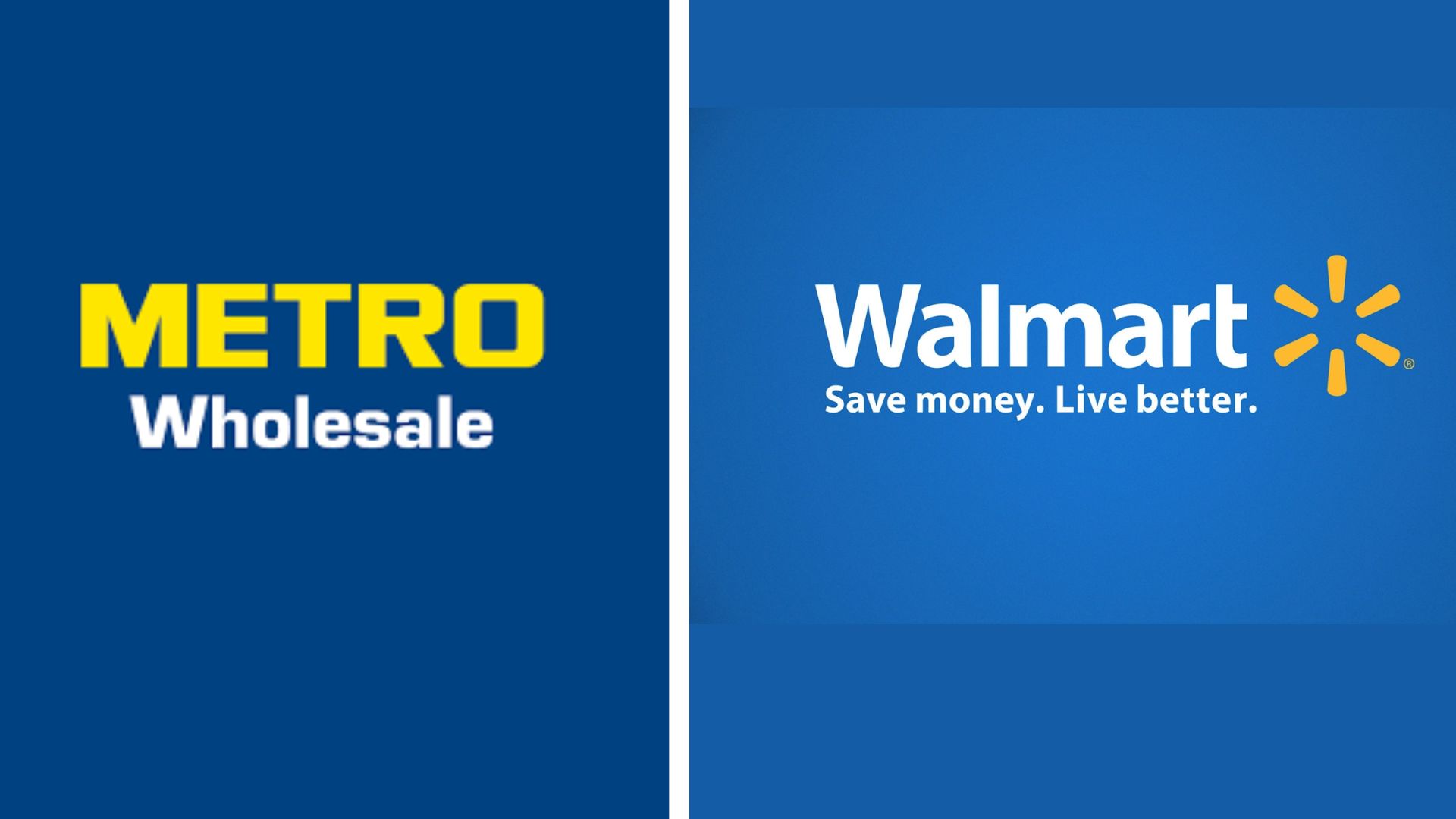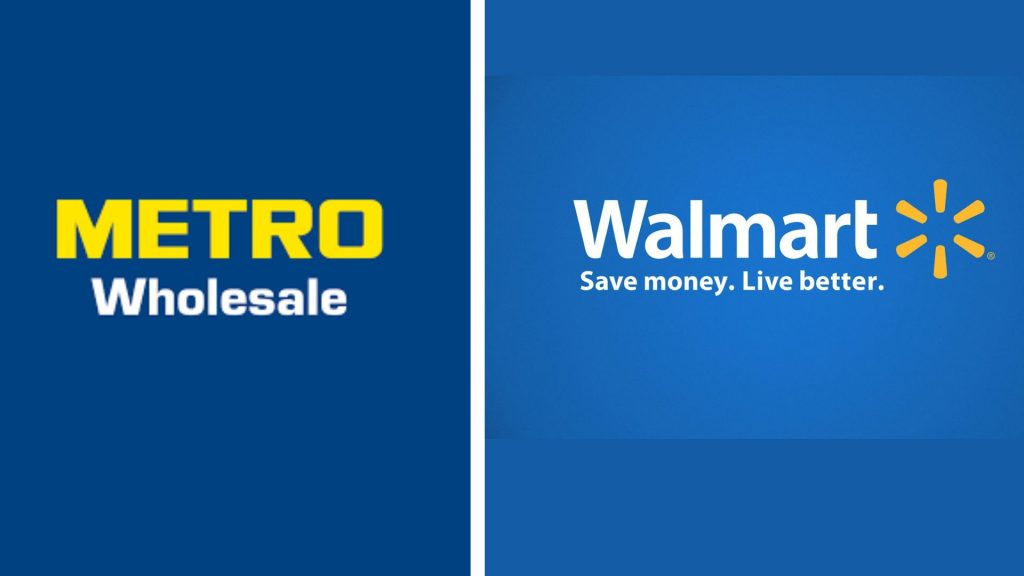 In the Indian FMCG, the following are the wholesale marketing companies:
1. Metro –
Metro Cash & Carry started its business in the year 2003. The company takes care of 24 wholesale distribution centers across the country. Its customers include small-level retailers, hotels, corporates, kirana stores, etc. Metro allows only business customers to purchase from them. The customers are registered with them and are provided a customer registration card. Metro is well-equipped and it can accommodate the needs of all types of customers. It offers various products like fruits, vegetables, groceries, bakery products, frozen food, beauty products, healthcare products, electronics, and clothing all in a single place and at a low price. Metro takes care to provide quality products to the customers.
2. Walmart India –
Walmart India owns about 21 stores across India and offers about 5000 products. They are the world's foremost retailer. It is known for its efficiency and expertise in supply chain management, sourcing, and logistics. It started its operations in the year 2009 in Amritsar. It is a membership-based wholesale store that offers registration cards to customers. Walmart started the B2B platform in the year 2014 and provided the facility to Kirana store members, offices, institutions, hotels, and other business people. It provides them with online shopping features.
Steps to Formulate Wholesale Marketing Strategy
Identify your target market: It is important to identify the potential wholesale buyers and their needs before taking any step toward a wholesale marketing strategy. For example, if you are selling toys, it would be wise to target institutional buyers such as schools and hospitals rather than retail customers.
Analyze your competition: Knowing who else is selling similar products in the same niche as you will give you an idea of the competition. Knowing the competition and their pricing strategies can help you adjust your prices accordingly.
Develop a direct mail campaign: Direct mail campaigns are one of the most effective ways to reach potential wholesale customers. It involves creating attractive flyers or brochures with relevant information about your products, services, and contact details and sending it directly to prospective customers.
Get orders: Once you have identified and contacted potential customers, it's time to get orders. Make sure that your products meet the quality standards of the customer and are delivered on time.
Increase order size: Once you have delivered your first order successfully, work on expanding it. Offer discounts for larger orders and reduce shipping costs to encourage customers to buy more from you.
Retain existing wholesale customers: You should strive to retain existing wholesale customers by providing them with excellent customer service and offering attractive loyalty programs.
Search for new wholesale clients: Always keep an eye out for potential new customers by attending industry events, networking with other business owners, and investing in targeted advertising. This will help you expand your customer base and allow you to increase sales.
Analyze results: Track the success of your wholesale marketing strategies by analyzing the response rate from prospects and tracking data such as order size and frequency to determine what works best for your business.
Conclusion!
Wholesale means to sell products or goods in large quantities. The wholesaler provides a very important connection between the manufacturer and the retailer. The manufacturer will require many wholesalers to sell and market their products. Wholesalers will also be making use of manufacturers to market their brands and to flourish their business.
FAQs:
1) How do I promote my wholesale business?
Answer: You can promote your wholesale business through advertising, social media marketing, attending industry events, and networking with other businesses. Some of the easy steps you need to follow –
Create a marketing plan
Use cold calling
Make a list of 100 ideal businesses
Use cold emails and direct mail
Send Samples
Find out potential wholesalers in your customer list
Participate in tradeshows
Do profiling of your best wholesale customers
List yourself in industry/trade directories
Optimize your wholesale recruitment landing page
Do effective LinkedIn prospecting, etc
2) What is the best way to find new wholesale customers?
Answer: The best way to find new wholesale customers is by attending industry events, networking with other businesses, using online databases of potential buyers, cold calling and emails, sending samples to prospective customers, etc.
3) Who are the main customers of wholesalers?
Answer: The main customers of wholesalers are retailers who buy in bulk for resale. These include grocery stores, department stores, drug store chains, and other retail outlets. They may also include other wholesalers who buy in bulk to break down into smaller units for resale. Additionally, wholesalers may also sell to commercial buyers such as hotels and restaurants.
4) How do you market a product for wholesale?
Answer: To market a product for wholesale, you should create a strategic marketing and sales plan. This should include developing the right pricing structure, creating promotional materials, building relationships with buyers, etc.
Liked this post? Check out the complete series on Marketing