Believed to be a controversial strategy of deliberately confusing the customer, the confusion marketing tactic has received a lot of criticism along the years, but has still managed to be considered as a legitimate selling strategy.
Confusion marketing creates a state of mind that leads to consumers making imperfect purchasing decisions. In other cases, customer might lack information or confidence while making their purchase.
Examples of confusion marketing
Our visits to the supermarkets can be taken as an example of confusion marketing. In the fruits and vegetables aisle, we can see juices from different brands. However, these packaged fruit juices are generally placed close to real fruits. This gives a perception that the juices are natural.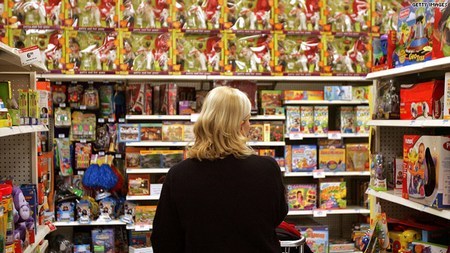 Instead, the truth is that 96 % of them contain additives and other non-beneficial ingredients for the body. However, it does succeed in creating confusion as many customers buy these kinds of products with the idea to improve their health. Wouldn't natural fruit juice be more healthy then the juice which was packaged months back?
Even customers can be confused on which product to buy. Fruits or packaged fruit juice? Marketers take an advantage based on this confusion and push the benefits of fruit juices over natural fruits. Hence the term, confusion marketing.
Another example would be the products that are packaged in the same color or have a logo very similar to another company which creates further confusion. Look at cold drinks like Pepsi and Coke. Both of them have many variants of the same color. Similarly, look at Cereals, soaps or shampoos on display in a retail showroom. There will be huge quantities of many different types displayed. Thus causing confusion in the customers mind, which brand and which product to buy.
Many of the examples related to the confusion marketing technique can also be found in telecommunications, finance and banking, where pricing plans, contracts or interest rates offers can be so complicated that it becomes impossible to make direct comparisons between competing offers.
These industries can be characterized by rapid technological change and evolving competition. Therefore, market players use any technique that they can use, in order to attract customers in the short term. At such times, they do not paying attention to the after effects and the consequences of such tactics.
Characteristics of confusion marketing
Another important aspect of confusion marketing is that it is independent of size of the company. A company can be large or small; still it can use tactics of confusion marketing. No difference has been observed in small startup companies or large organization when it concerns confusion marketing. There are examples from both categories, small and large, where firms have decided to use this strategy in their own way of working.
Confusion marketing has to be used carefully by companies. This is because if you do not advertise and differentiate your product, then there are no long term benefits to confusion marketing. Say that you launch a shampoo and make it similar in packing to Sunsilk or Pantene, but you do not advertise it or differentiate it. The net result will be that people will stop trusting your brand altogether and you will get the name of a "copy cat" or "me too brand".
A negative result of confusion marketing in telecommunications is bill shock, in which customers receive receipts of their due payment way more than they have been expecting. Bill shock has become an illegal practice in EU since 1st of July 2010. Most of the customers have managed to avoid the bill shock effectively by adhering to a cut-off mechanism. In this,  once the bill reaches a limit that they have established, more bill amount is not generated.
Via use of confusion marketing, marketers are trying to influence the decision making process of customers. In the last couple of years, due to number of products utilizing confusion marketing, and attracting or causing the customer to switch brands, companies have demanded more control over the type of packaging and the variety of products that can be launched in an existing industry.
In conclusion, organizations would benefit more from maintaining good quality services and focus on increased customer care in order to increase the customer retention. This would bring long term profits, not only from a financial perspective, but also a non-financial one such as increased market share or increased retention of new customers.
Liked this post? Check out the complete series on Marketing