Negative marketing is a technique that involves painting your business competitors in a bad light. It is a ploy that is often used by companies and businesses at large to make their products look better than their competitors' in the eyes of consumers.
This marketing technique has many times been condemned to be unethical and an unfair business practice. But still, some business use it as a way of putting they're getting their products into the limelight because the strategy works after all.
In advertising, negative branding is viewed as an aggressive campaign strategy. The funny thing is that businesses that use it try to coin the term from what it is with words like 'comparative marketing' and the likes so that people do not see their actions as sabotage towards their business rivals.
Because this strategy is not often encouraged, marketers have to ensure that they initiate it in their campaigns only if their company name is well established and has gained credible loyalty from consumers. This is the only way the ploy will work.
Evidently, negative branding isn't the most ethical business practices around, and it isn't the best approach that a company can take to market their products or services either. It is just like having someone gossiping about you or spreading negative rumors that might slander your name and reputation as an individual.
This is something that most of us don't appreciate. It is the same way competitors involved in this type of slander don't always take it positively since consumers are made to view their products negatively thus shying off from buying them.
The sad thing, however, is that negative marketing works for many companies because it gains the attraction they seek and helps them albeit unfairly to lure some consumers into purchasing their products and services.
Often, businesses that use this marketing technique tend to reap enormous benefits regarding increased sales, customer loyalty and an increase in the general consumer base. On the other hand, consumers will take a very long time to forget what has been said about the competitor and their products making it pretty hard for them to buy or use the 'negatively painted' products.
In the end, the competitor loses while you win which is not a bad thing for business, it, however, remains to be unethical. Remember that building a reputation just like trust is very hard but destroying it can be done in a few minutes' even seconds.
So what does negative branding imply for you as a marketer or the company that you represent? In all honesty, you wouldn't want other people to spread negative information about you, your business, products or services to the general public. As an individual, your friends and family know who you are and stand by you, but what about colleagues, associates and other people you encounter in daily life?
Of course, if you have a good reputation this will show through your conduct and via people expressing their positive view of you. The company you represent will show a good reputation through effective customer relations, giving back to the community, numerous testimonials and excellent high-value products, which consumers need in the marketplace.
Negative marketing may capture the attention of doubtful consumers especially given the fact that there are many scams and schemes online and offline these days. However, company representatives marketing negatively against other businesses or competitors are not painting themselves in a good light. Savvy individuals and fellow entrepreneurs will see through the disguise and quickly realize that this is a scheme to lure them into purchasing products and services they don't want or need.
Wise consumers always do their due diligence and research whether they are looking to compare products, investigate a business opportunity or seek guidance on a particular matter from a professional.
Legitimate home business owners and small business entrepreneurs would never resort to negative branding techniques. Besides being unethical and unfair, branding other business negatively can raise legal issues particularly if a legitimate company decides to sue the negative marketer if defamatory comments are untrue, unfounded and misleading.
An efficient and ethical marketer should always ask themselves these questions before delving into this kind of marketing; what do consumers and people generally think about you? What perception do they have of the company you are affiliated to or market? Keep in mind that how you present and conduct yourself in business is just as important if not more important than the company you represent.
Painting your competitor in a negative light can call into question your motives as a person and the ethics of the business you are representing. In a world filled with unfairness and injustice, resorting to "cut-throat" methods may serve you in the short-term, but ultimately will be to your detriment in the long-term. In short, you need to be wise when making business decisions especially when it is about strategies on how to beat the competition.
So in conclusion, how do you view yourself? Do you have a clear conscience when it comes to marketing your product or service? Ethical marketing may not be your natural inclination but practicing honesty, integrity, providing good value products and genuine customer service will always take precedence with alert consumers. As a company or marketing individual, you need always to strive to take the path that will benefit your business both in the short and long-term. Risks should be there, but they should be minimal, more so if they can be avoided.
Bottom line, do not be mesmerized by the quick results negative marketing can bring to your company, instead, find ways to market your products in such a way that you will earn not only the respect of your consumers but also that of your competitors for winning squarely. Enmity in business just like in real life isn't something you'd want to be a part of.
Examples of Negative Marketing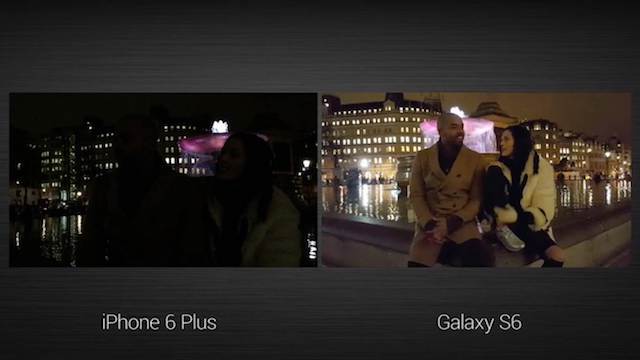 Above is a campaign by Iphone 6 plus which showed a coupe talking in the night comfortably. Samsung made an exact opposite of that with lots of lights showing that the S6 has the better camera then Iphone and directly negatively marketing about the brand.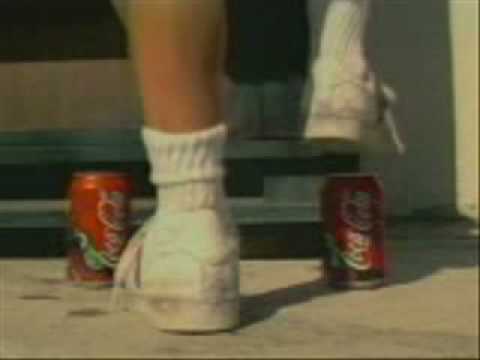 This ad again is something where Pepsi showed Coca Cola in poor light with a kid who wants to dispense Pepsi from a vending machine. He first dispenses bottles of coke and then stands on the coke cans and dispenses Pepsi. You can check this ad on youtube with the keyword "Pepsi dispensing machine ad"
Liked this post? Check out the complete series on Marketing