The symbol of the modern age, the iPhone has completely changed how we interact, communicate, and exchange information. The iPhone has constantly raised the bar for mobile technology since the very first model was introduced in 2007 and has sparked innovation across the whole industry.
From Steve Jobs' visionary leadership to Apple's cutting-edge technology, every aspect of the iPhone's development has been thoughtfully crafted to create a truly exceptional product.
The iPhone's mission is to empower people and improve their lives through technology. The iPhone's success has been driven by Apple's slogan "Think Different," which inspires creativity, innovation, and a desire to push boundaries.
Strengths in iPhone SWOT Analysis


1. Brand loyalty
The iPhone has a large and loyal fan base, referred as "Apple fanboys" or "Apple cultists." Apple's brand loyalty has been a key strength, with users frequently upgrading to the latest model. According to a Consumer Intelligence Research Partners survey, more than 90% of iPhone users upgrade to a new iPhone model, indicating brand loyalty.
2. Strong Financials
The iPhone still accounts for 52.11% of Apple's overall net sales, or $205,489 (in millions) according to the Annual report 2022, despite the company's continued concentration on the Mac, Wearables, and service offerings demonstrating the product's superiority.
3. Advanced camera technology
According to a report by DxOMark, iPhone 14 Pro Max is one of the best smartphone for photography and video, scoring 146 points for its camera capabilities. The advanced camera technology in iPhone has been a key strength for the brand.
4. High-performance processors
The iPhone has always had some of the fastest processors available. The latest one, A15 Bionic, is the speediest one available for smartphones, enabling quicker app launches, quicker data processing, and more fluid multitasking. Apple claims that the A15 in iPhones is 50% faster than the competition, giving the iPhone an advantage over its competitors.
5. Status symbol
The iPhone's high price and premium design have made it a status symbol for many users, particularly in developing countries where owning an iPhone is seen as a sign of wealth and success.
6. Veblen effect
Apple has been able to charge a premium price for its products thanks to the reputation of the iPhone as a high-end, exclusive product. The Veblen effect, an economic concept, suggests that demand for the iPhone rises as its price rises because it creates a perception of exclusivity, which attracts consumers willing to pay a premium to own an iPhone. This has resulted in high gross margins and revenue.
Weaknesses in iPhone SWOT Analysis
1. Consumer inconvenience
Lack of accessories offered by iPhone might be a problem as it can annoy customers who must purchase additional accessories separately. Customers who are accustomed to receiving accessories such as charger with their smartphone purchases may find this frustrating. Consumers may feel that they are not getting a complete package, leading to negative brand perception and potential loss of sales. Even Brazil fined Apple $2 million because the iPhone 12 series did not come with a charger.
2. Battery life
Despite advances in battery technology, customers frequently criticized over short battery life of the iPhone. In a survey conducted by readers of 9to5Mac, 63% of iPhone owners reported that their battery life had declined since updating to iOS 16. This might put off iPhone users.
3. High pricing
The latest iPhone models are expensive, which may deter price-sensitive customers from purchasing them. Particularly in regions where the iPhone has a lower market penetration, iPhone may find it difficult to gain its market share due to the expensive pricing.
4. Addiction concerns
The design and capabilities of the iPhone can encourage addictive behaviour, raising concerns about its impact on mental health and wellbeing. This can be a brand weakness because it can result in negative brand perception and potential regulatory or societal backlash.
5. Dependence on suppliers
Apple relies heavily on third-party suppliers for iPhone components. The iPhone's reliance on TSMC for chips may expose some potential vulnerabilities, such as supply chain risk, monopolistic control, limited innovation, manufacturing capacity constraints, and geopolitical risks, which could result in product delays, constrained supply, higher prices, and lower sales and revenue for iPhone.
Opportunities in iPhone SWOT Analysis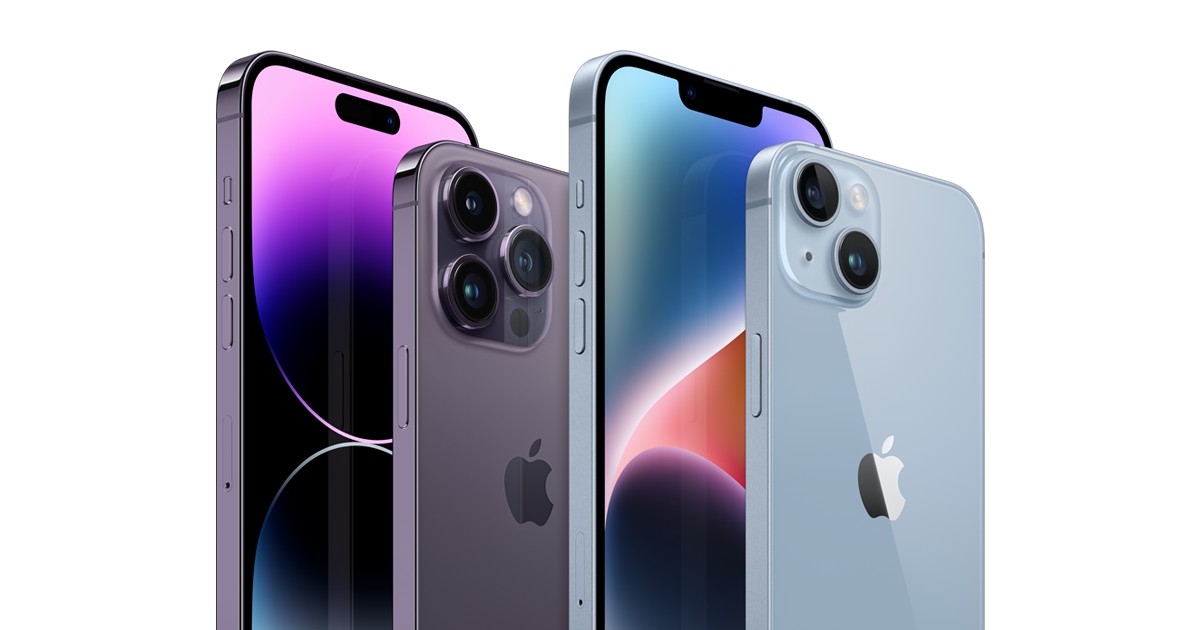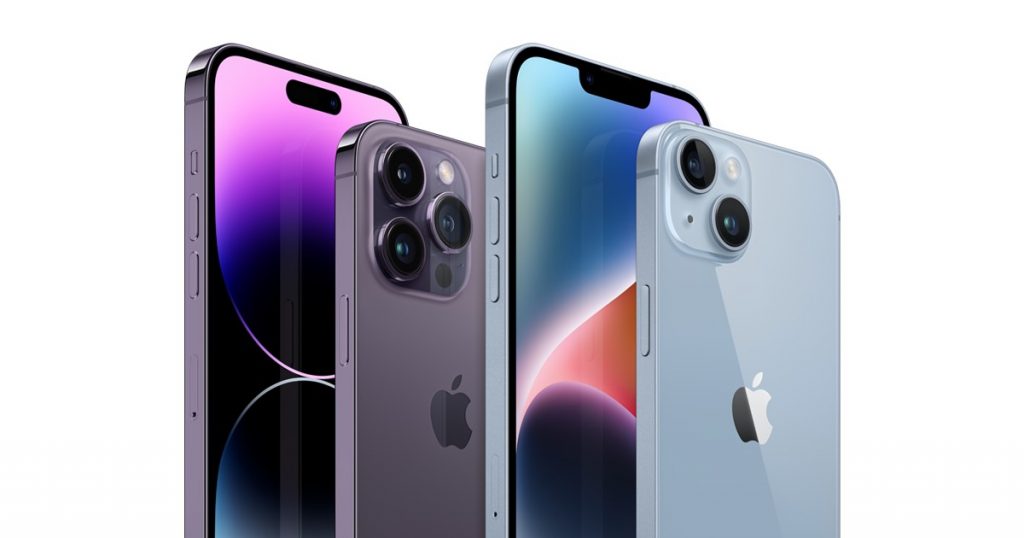 1. Continuous improvement in battery life
One of the most common complaints among smartphone users is battery life, and iPhone can capitalise on this by investing in improving the battery life of its devices. This can boost user satisfaction and brand loyalty. 
2. Security and Privacy
iPhone's closed ecosystem and inaccessible iOS software can be a strength, as it provides enhanced security and privacy for users. Furthermore, as per security.org research, Apple was ranked as the top technology company for privacy, highlighting the company's competitive advantage. This can appeal to consumers who prioritize data privacy and security.
3. Targeted Marketing
The technical capabilities of the iPhone may present a chance for targeted marketing initiatives, such as highlighting the camera quality or Processor speed of its devices. This can appeal to consumers who prioritize specific features in their smartphone purchases.
4. Growth of service business
Apple's services division, which includes iCloud, Apple Music, and Apple Pay, has been steadily growing. According to the Annual report 2022, its services business contribution increased from $52,768 to $78,129 (in millions), representing past growth at a CAGR of 13.98%. The increasing use of iPhone sales may contribute to an increase in Apple's revenue.
5. Market potential of smart phones
The global smartphone market is expected to expand further in the coming years, owing to factors such as increased internet penetration, rising disposable incomes, and technological advances. According to a report by einnews, the global smartphone market is expected to grow at a CAGR of 7.4% from 2022 to 2030, reaching a market size of US$ 520.7 billion by the end of the forecast period.
6. Integration with acquisitions
Apple's post-2015 acquisitions, including Shazam, Texture, Drive.ai, Dark Sky, Vilynx, and Xnor.ai, have helped to improve iPhone features and capabilities by integrating new features such as music recognition, digital magazine subscriptions, hyper-local weather forecasts, and AI-based video analysis and recommendation technology.
Threats in iPhone SWOT Analysis
1. Negative brand perception
The iPhone's closed ecosystem and inaccessible iOS software can lead to negative brand perception, particularly if consumers believe they are limited in their ability to use their devices. This can result in lower sales and a loss of market share.
2. Competition from alternative devices
As alternative devices such as wearables and smart glasses gain popularity, the iPhone's position as the dominant device is under threat. This can have an impact on the brand's emotional connection with users, resulting in lower brand loyalty.
3. Competition
The smartphone market is highly competitive, with players like Samsung, Xiaomi, and Huawei offering advanced features at competitive prices. With a 22% market share compared to Apple's 18% in 2022, Samsung held the top spot among smartphone vendors globally.
4. Economic downturns
iPhone's high pricing can make it vulnerable to economic downturns, as consumers may be less willing to spend on premium devices during tough economic times. A report by Statista also reveals that during the COVID-19 pandemic, the global smartphone market experienced a decline in demand, with sales in units were dropped by 12.25% in 2020. This pattern shows that expensive luxury goods like iPhones may see a fall in demand during a recession, which could significantly impact Apple's financial performance.
5. Weakening of foreign currency
The weakening of foreign currencies relative to the U.S. dollar adversely affects the U.S. dollar value of the Company's foreign currency–denominated sales and earnings, and generally leads the Company to raise international pricing, potentially reducing demand for the Company's products. 
Conclusion
Despite its huge popularity, the iPhone is not without weaknesses. From its high price point to its reliance on suppliers, there are opportunities for future improvement. However, with Apple's commitment to innovation, the iPhone has limitless potential to evolve and push the boundaries of what a smartphone can do. If Apple launches a single innovative product in the coming years, then again the brand value will go up.
In the end, the iPhone remains an iconic and powerful device, loved by millions of people around the world. As the saying goes, "once you go iPhone, you never go back." The iPhone is not just a phone, it's a lifestyle.
Related: Marketing mix of Apple Iphone
Liked this post? Check out the complete series on SWOT