Concentrated Marketing is a strategy whereby a product is developed and marketed for a very well defined and specific segment of the consumer population. Concentrated marketing is particularly effective for small companies with limited resources because it enables the company to achieve a strong market position in the specific market segment it serves without mass production, mass distribution, or mass advertising.
Some features of Concentrated Marketing are:
A. A concentrated marketing approach aims at a narrow, specific consumer group through one specialized marketing plan catering to the needs of that segment.
B. Concentrated marketing is popular for small firms for these reasons:
1. Mass production, mass distribution, and mass advertising are not necessary. You can create a niche advertising strategy so that you reach your target group and the strategy gives result.
2. It can succeed with limited resources and abilities by concentrating efforts – because a small firm has lesser resources, it cannot expand a lot. Hence this type of marketing actually works for them.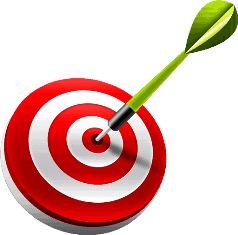 C. If this type of marketing is used, it is essential for a firm to do a better job than competitors in several areas.
1. The company needs to tailor its marketing program for its segment better than competitors.
2. Competitors' strengths should be avoided and weaknesses exploited.
D. The majority fallacy, appealing to a large segment that is laden with competition, should be avoided.
E. A potentially profitable segment may be one ignored by other firms – Such a profitable segment can be targeted with concentration and it can be conquered in such a manner that this segment does not go to any large competitor.
F. Per unit profits can be maximized through market segmentation. Total profits are not maximized,because only one segment is sought.
G. A distinct niche can be carved out for a particular brand – This is the most critical point as a niche market will any time give a good ROI if it has marketed to properly.