A marketing campaign includes coordinated various marketing strategies which include advertising, pricing, promotion, merchandising and distribution. In the cut-throat competitive world, it has become essential for businesses to do various marketing campaigns to make the place of their product in the market.
A campaign includes a number of efforts that influence a variety of distribution and communication channels. In this article, you will learn about the different type of marketing campaigns.
Types of Marketing Campaigns
1) Digital Marketing campaigns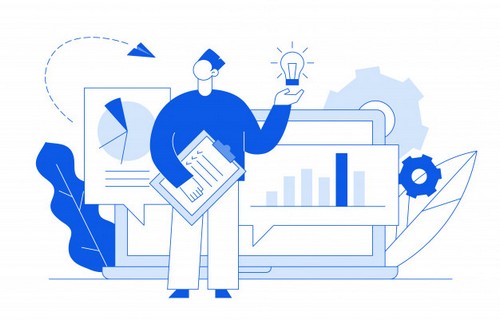 In the present world, digital marketing campaigns are the most commonly used type of marketing campaign. The reason behind this is that so many people spend so much of their time in a day on the internet. Let's learn about the different types of digital marketing methods.
1.1) Social Media Marketing Campaign :
Social media has become an indispensable part of people's life. Not only millennials but people of every age spend most of their time on social platforms like Instagram, Snapchat, Facebook, Twitter, and LinkedIn. You must share authentic and credible content to increase your fan base. Social media platform offers various benefits like
You can reach potential customers who otherwise can't know about your exitance.
Gather a gigantic amount of data about your potential customers by monitoring their conversation on social media.
Build Loyalty by staying reachable for your audience.
1.2) Content Marketing Campaign
providing help to your customers shows your positive side to customers. a content marketing campaign let you do it. Start a content marketing campaign if you want to attract the right type of audience for you. but keep one thing in mind, this type of campaign will not get you results quickly. Write about the topics that your audience is interested to know about.
Answer their most burning questions. ask them to post queries and solve them and provide a solution to them. In this way, your brand will build a reputation and your customers will become loyal to your brand. The content marketing campaign has various benefits like
You can get new leads.
you can build loyalty and authority by helping your customers.
You can engage your audience in an educative way and not disturbing them with annoying advertisements
1.3) Off-page SEO campaign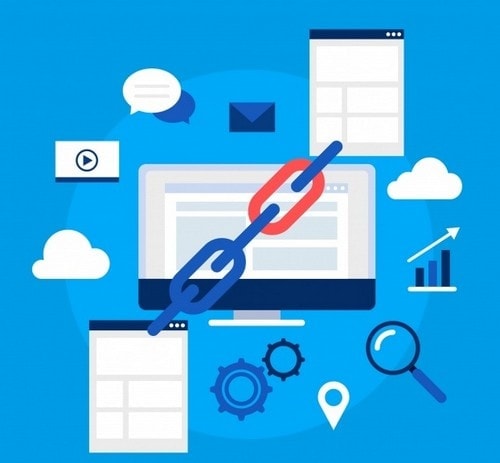 On-page SEO campaign is what your audience sees on your websites page and there is an off-page SEO campaign which is all about getting your content to appear at the right places.
It is not easy to get found online these days. It requires thoughtful keywords added strategically. Right keywords will let you appear in the search of big search engines like Google, Yahoo, and Bing. If you do this accurately there are high chances for you to be get found by humans as well as by search engines. Followings are the benefits of using off-page SEO campaign.
You will have a self-sustaining PR engine that will keep your brand in limelight.
The credibility of your brand will improve.
You will be ahead of your competitors.
1.4) Email Campaigns
Email Campaign is one of the most used types of marketing campaigns. Using this campaign, you can stay in the eye of your prospects repeatedly (that too with their permission). Checking emails is an integral part of each one of our life. Businesses which are aware of this habit of people use this technique efficiently to build their customer base and maintaining a strong relationship with them.
Followings are the benefits of Email Campaign.
People will remember you every time they check their emails.
It is a perfect platform to nurture your prospects and converting them by providing various offers and valuable information.
It is easy to refine your targeting on the basis of your prospect's behavior.
1.5) Omnichannel Marketing channel :
Your prospects adapt information from various platforms online such as social media, blogs, podcasts, and emails. They can access these platforms from their various devices like Smartphones, Television, computer, and laptop. In this type of marketing campaign, you utilize every type of online platform to reach your prospects. Hence, an omnichannel is an amalgamation of all the above online marketing campaigns. Though it is expensive because you are advertising your business on every possible platform. But its benefits are undeniable. Followings are the benefits of using omnichannel marketing campaign
If you are present on all online platforms. Then there are high chances that you can reach them from their channel of choice.
Your business will get the image of "established".
In the end, you will get lead generation from everywhere
2) Outside the Box Campaign :
Outside the box, the campaign is one of the most effective marketing campaigns. This marketing campaign uses unusual techniques like viral videos, physical props to make their brand visible to prospects of a business. Many times you have seen that brands place giant cartoon shaped balloons displaying its name on it in public area.  Everyone who crosses that path notices that balloon and made people aware of the brand without putting many efforts.
Followings are the benefits of using outside the box campaigns.
Low investment advertising.
Not many efforts required by the advertisers.
3) Customer Referral Campaign :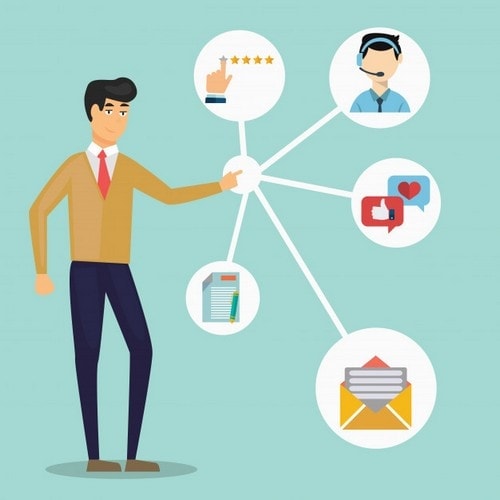 In Customer referral campaigns, you use your existing customers to refer your product or service to their friends and family in return for discounts or free products. This is an effective method to increase your customer base quickly. Many e-commerce apps use this campaign to enhance their businesses. It is unfortunate that very few companies are aware of this campaign and they are still stuck with expensive traditional styles of marketing.
Following are the benefits of Customer Referral campaigns
Quick increase in customer base.
Your existing customer will advocate your business to convince their friends and family. Therefore, you will get high ROI at a small investment.
4) Direct Mail Campaign :
Direct mail campaign is one of the best and reliable way to build your loyal customer base. Many people will think that how direct mails can be a good way to advertising in the era of emails. So, for those people answer is that it is the whole point. People receive not thousands at least hundreds of emails every day.
But they hardly get one direct mail in a day. Therefore, use this opportunity to advertise your brand and get loyal customers. Direct mail campaign requires planning and it is a little expensive as compared to other marketing campaigns like outside the box campaign. First of all, you need to prepare the list of people to whom you are going to send direct mail and get a positive response.
Then, design your message as well as the envelope. The message should be sweet and short which could be thank you note or about the new launch etc. Don't forget to inscribe your brand's name on the envelope. If you want you can also send a free gift hamper to please your customers.
Followings are the benefits of using direct mail campaign
Your customers will feel special and valued.
High chances of getting noticed compared to emails
5) Radio and Television Campaign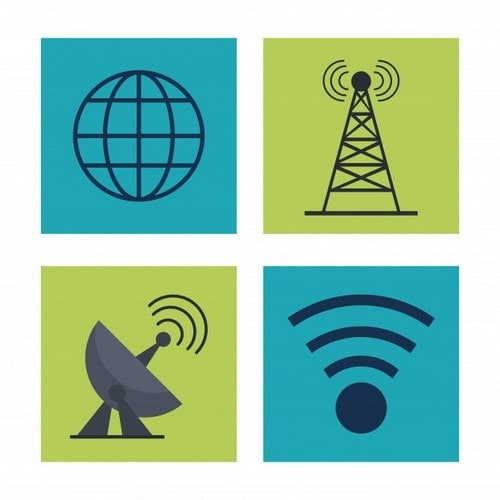 Radio and television are old but still valid advertising platforms. Whenever you turn on your radio while driving or cooking you listen to 5-10 advertisements in the time span of 1 hour only. Advertising on radio and television have taken the back seat since social media has come into existence. But there are still companies which prefer to advertise on these platforms.
Mostly local brands like retail brands, restate brands advertise on local radio and television channels. Television marketing is still an effective way of advertising because of its reach to housewives and children. You will get to watch advertisements related to domestic products, kid's products like toys, diapers etc.
Followings are the benefits of using radio and television campaign
Broader reachability for people of all age group.
Repetitive advertising.
The familiarity of the brand increases.
6) Social Cause campaign :
Social cause campaigns are one of the best marketing campaigns. Because people like to know that they are doing something good to help the society. To run such campaigns, you can pick any one social cause and tell your people how their business with you will help you to donate for that social cause.
For example, classmate stationery brand promises its customers that they donate one rupee for the education of poor children for every stationery bought by you from Classmate. The principle behind such marketing campaign is to use human emotions to get more business. To run this marketing campaign you need to get into partnership with a Charity trust associated with that social cause and you should tell people about your tie-up with that trust and how you are going help them.
Followings are the benefits of using social cause campaigns
People will trust you more.
You are actually doing good for the betterment of society.
 7) Green Marketing Campaign :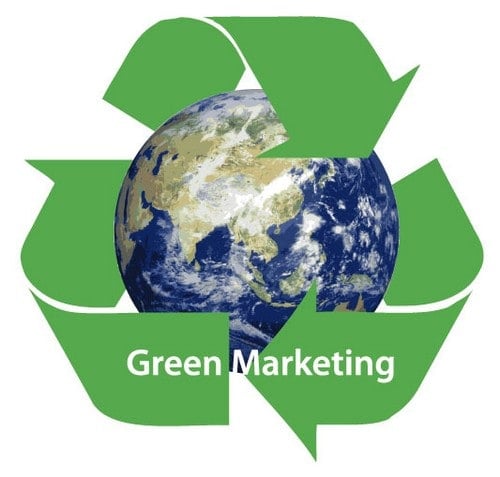 Along with doing something for society people also feel concerned about the degrading condition of the earth. People want to buy products from the company which is paying back to mother earth and are working to make it green again.
You can run this campaign in different areas and ask local people to participate in the activities like cleaning area or planting tree and plants. During these campaigns, you can distribute things like t-shirts, caps with your brand's name inscribed on them.
Followings are the benefits of using Green marketing campaign
You will edge over your competitors.
You will have access to a new market because people these days prefer to buy green products.
Here is a video by Marketing91 on Marketing Channel.
Liked this post? Check out these detailed articles on
Topic of Marketing
Alternatively, check out the Marketing91 Academy, which provides you access to 10+ marketing courses and 100s of Case studies.