As half of 2023 has already passed, it's intriguing to see the evolving landscape of marketing campaigns.
According to the most recent report from Dentsu Global Ad Spend Forecasts, advertising spending is expected to increase by 3.3% worldwide in 2023. The report predicts a total expenditure of approximately US$727.9 billion by the end of the year, as stated in this updated version of their biannual report.
This surge underscores the growing prevalence of various types of marketing campaigns, as companies aim to cut through the noise and effectively reach their target audience.
Whether it's social media campaigns, email marketing, content marketing, or influencer partnerships, each approach presents unique opportunities for brands to connect with consumers.
A marketing campaign includes coordinating various marketing strategies which include advertising, pricing, promotion, merchandising, and distribution. In the cut-throat competitive world, it has become essential for businesses to do various marketing campaigns to make place their product in the market.
A campaign includes several efforts that influence a variety of distribution and communication channels. As we continue our journey through 2023, it will be fascinating to see which types of successful marketing campaigns dominate the digital advertising space.
15 Types of Marketing Campaigns
1) Digital Marketing campaigns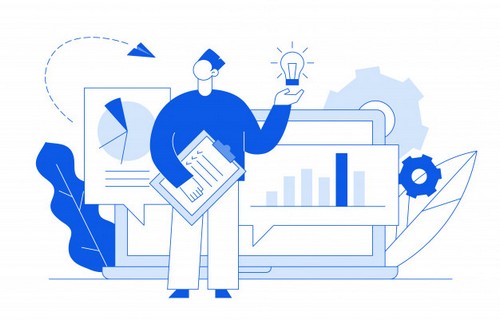 In the present world, digital marketing campaigns are the most commonly used type of marketing campaign. The reason behind this is that so many people spend so much of their time in a day on the internet. Let's learn about the different types of digital marketing methods.
2) Traditional media campaign
Traditional media campaigns, while often overshadowed by their digital counterparts, still have a significant impact. When successful, these campaigns can reach a broad target audience and inspire a strong sense of brand recognition and loyalty. Traditional media advertising campaigns employ platforms such as television, radio, newspapers, and billboards, which have a wide-reaching, often localized, audience.
The key to a successful traditional media campaign lies in its marketing strategy. This involves understanding the target audience, crafting a compelling message, and coordinating marketing efforts across multiple channels.
This strategic combination of old and new marketing methods can help brands significantly enhance their visibility and reach.
Traditional media campaigns are an excellent tool for creating awareness and engaging customers in the long term.
3) Social Media Marketing Campaign
Social media has become an indispensable part of people's life. Not only millennials but people of every age spend most of their time on social platforms like Instagram, Snapchat, Facebook, Twitter, and LinkedIn. You must share authentic and credible content to increase your fan base. Social media platform offers various benefits like
You can reach potential customers who otherwise can't know about your exitance.
Gather a gigantic amount of data about your potential customers by monitoring their conversations on social media.
Build Loyalty by staying reachable to your audience.
4) Content Marketing Campaigns
providing help to your customers shows your positive side to customers. a content marketing campaign lets you do it. Start a content marketing campaign if you want to attract the right type of audience for you. but keep one thing in mind, this type of campaign will not get you results quickly. Write about the topics that your audience is interested to know about.
Answer their most burning questions. ask them to post queries and solve them and provide a solution to them. In this way, your brand will build a reputation and your customers will become loyal to your brand. The content marketing campaign has various benefits like
You can get new leads.
you can build loyalty and authority by helping your customers.
You can engage your audience in an educative way and not disturb them with annoying advertisements
5) Product launch campaign
Product launch campaigns have become one of the most popular types of marketing campaigns in recent times. It requires a lot of planning. you need to create hype around your product by giving sneak-peak previews.
You can use content such as videos and interactive images to draw attention to your product. Then you should build brand awareness before launching your product with various strategies like paid campaigns, social media posts, etc.
A successful marketing campaign for a product launch should be fun, interesting, and engaging.
This will help your audience to remember your product. You also need to create a sense of urgency among the customers so that they will buy your product as soon as it is launched.
And lastly, don't forget to collect feedback from them about the product after launching it.
6) SEO campaign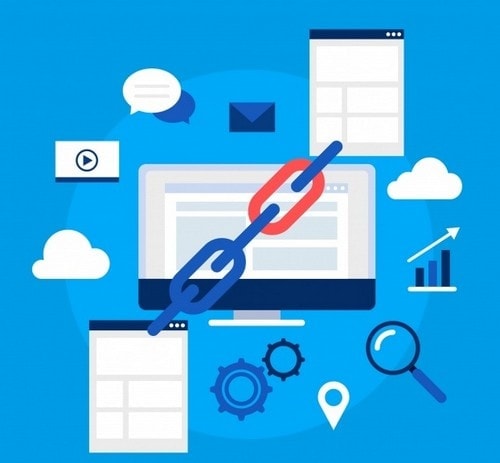 An on-page SEO campaign is what your audience sees on your website's page and there is an off-page SEO campaign which is all about getting your content to appear at the right places. The paid advertising campaign is understood as SEM or PPC campaign.
It is not easy to get found online these days. It requires thoughtful keywords added strategically. Right keywords will let you appear in the search of big search engines like Google, Yahoo, and Bing. If you do this accurately there are high chances for you to be get found by humans as well as by search engines. Followings are the benefits of using an SEO campaign.
You will have a self-sustaining PR engine that will keep your brand in the limelight.
The credibility of your brand will improve.
You will be ahead of your competitors.
Ranking in SERP will improve
7) Email Marketing Campaign
Email Campaign is one of the most used types of marketing campaigns. Using this campaign, you can stay in the eye of your prospects repeatedly (that too with their permission). Checking emails is an integral part of each one of our life. Businesses that are aware of this habit of people use this technique efficiently to build their customer base and maintain a strong relationship with them.
Followings are the benefits of Email advertising and marketing campaigns are –
People will remember you every time they check their emails.
It is a perfect platform to nurture your prospects and convert them by providing various offers and valuable information.
It is easy to refine your targeting based on your prospect's behavior.
8) Brand Awareness campaign
Brand Awareness campaigns are designed to increase the visibility of your brand. People will start to recognize you as a brand and associate with your product or service. This type of campaign is driven through both organic and Paid media.
While organic is done through content marketing, SEO, social media, etc., paid media involves advertising on various platforms like Google Ads, Social Media Ads, etc.
The benefits of successful brand awareness campaigns are-
People will start to recognize and remember your brand.
It increases loyalty and trust in your brand as people become familiar with it.
Overall sales will rise due to the increased awareness among people.
9) Omnichannel Marketing channel
Your prospects adapt information from various platforms online such as social media, blogs, podcasts, and emails. They can access these platforms from their various devices like Smartphones, Television, computer, and laptop. In this type of marketing campaign, you utilize every type of online platform to reach your prospects. Hence, an omnichannel is an amalgamation of all the above online marketing campaigns. Though it is expensive because you are advertising your business on every possible platform. But its benefits are undeniable. Followings are the benefits of using omnichannel marketing and advertising campaigns –
If you are present on all online platforms. Then there are high chances that you can reach them from their channel of choice.
Your business will get the image of being "established".
In the end, you will get lead generation from everywhere
10) Outside the Box Campaign
Outside the box, the campaign is one of the most effective marketing campaigns. This marketing campaign uses unusual techniques like viral videos, and physical props to make their brand visible to prospects of a business. Many times you have seen brands place giant cartoon-shaped balloons displaying their name on them in public areas.  Everyone who crosses that path notices that balloon and made people aware of the brand without putting much effort.
Followings are the benefits of using outside-the-box campaigns.
Low investment advertising.
Not many efforts are required by the advertisers.
11) Customer Referral Campaign :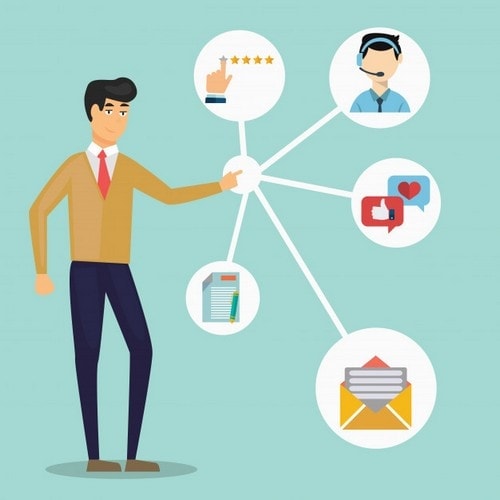 In Customer referral campaigns, you use your existing customers to refer your product or service to their friends and family in return for discounts or free products. This is an effective method to increase your customer base quickly. Many e-commerce apps use this campaign to enhance their businesses. Unfortunately, very few companies are aware of this campaign and they are still stuck with expensive traditional styles of marketing.
Following are the benefits of Customer Referral campaigns
A quick increase in customer base.
Your existing customer will advocate your business to convince their friends and family. Therefore, you will get a high ROI at a small investment.
12) Direct Mail Campaign
Direct mail campaign is one of the best and most reliable ways to build your loyal customer base. Many people will think how direct mail can be a good way to advertise in the era of emails. So, for those people answer is that it is the whole point. People receive not thousands but at least hundreds of emails every day.
But they hardly get one direct mail in a day. Therefore, use this opportunity to advertise your brand and get loyal customers. Direct mail campaign requires planning and it is a little expensive compared to other marketing campaigns like outside-the-box campaign. First of all, you need to prepare a list of people to whom you are going to send direct mail and get a positive response.
Then, design your message as well as the envelope. The message should be sweet and short which could be thank you note or about the new launch etc. Don't forget to inscribe your brand's name on the envelope. If you want you can also send a gift hamper to please your customers.
Followings are the benefits of using direct mail campaign
Your customers will feel special and valued.
High chances of getting noticed compared to emails
13) Radio and Television Campaign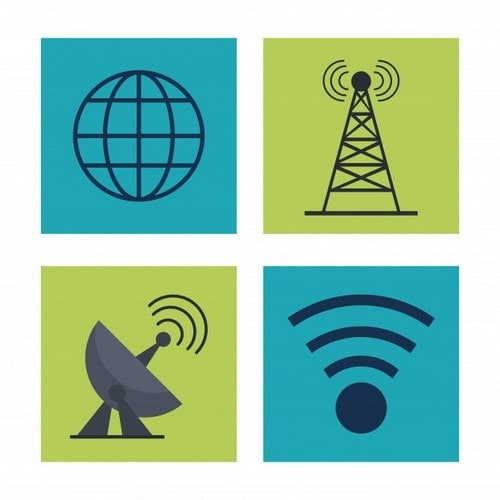 Radio and television are old but still valid advertising platforms. Whenever you turn on your radio while driving or cooking you listen to 5-10 advertisements in 1 hour only. Advertising on radio and television has taken the back seat since social media has come into existence. But there are still companies that prefer to advertise on these platforms.
Mostly local brands like retail brands, and restate brands advertise on local radio and television channels. Television marketing is still an effective way of advertising because it reaches housewives and children. You will get to watch advertisements related to domestic products, kid's products like toys, diapers, etc.
Followings are the benefits of using radio and television campaign
Broader reachability for people of all age groups.
Repetitive advertising.
The familiarity with the brand increases.
14) Social Cause campaign
Social cause campaigns are one of the best marketing campaigns. Because people like to know that they are doing something good to help society. To run such campaigns, you can pick any one social cause and tell your people how their business with you will help you to donate to that social cause.
For example, a classmate stationery brand promises its customers that they donate one rupee for the education of poor children for every stationery bought by you from Classmate. The principle behind such a marketing campaign is to use human emotions to get more business. To run this marketing campaign you need to get into a partnership with a Charity trust associated with that social cause and you should tell people about your tie-up with that trust and how you are going to help them.
Followings are the benefits of using social cause campaigns
People will trust you more.
You are doing good for the betterment of society.
15) Green Marketing Campaigns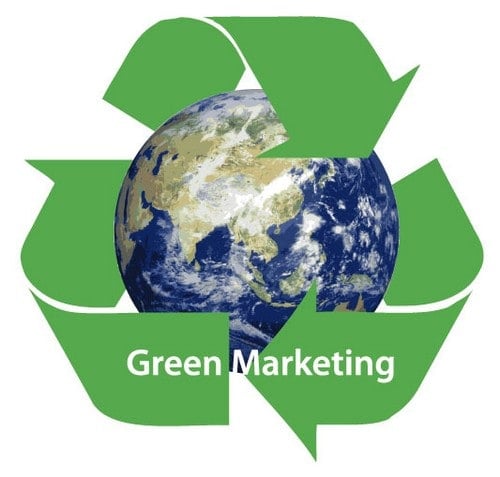 Along with doing something for society people also feel concerned about the degrading condition of the earth. People want to buy products from a company that is paying back to mother earth and are working to make it green again.
You can run this campaign in different areas and ask local people to participate in the activities like cleaning the area or planting trees and plants. During these campaigns, you can distribute things like t-shirts, caps with your brand's name inscribed on them.
Followings are the benefits of using a Green marketing campaign –
You will edge over your competitors.
You will have access to a new market because people these days prefer to buy green products.
Here is a video by Marketing91 on Marketing Channel.
Liked this post? Check out the complete series on Marketing