Definition of Tourism Marketing
Tourism marketing is a term which is used to refer to that business discipline by which the visitors are attracted to a particular location which can be a state, a city, a particular heritage site or tourist destination spot, a hotel or a convention center anything.
The location can be anything which has the potential for attracting a tourist who comes to visit a new place.
Understanding the concept of Tourism Marketing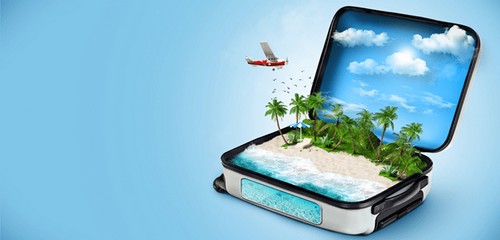 Tourism marketing is associated with marketing strategies in the field of tourism.  Today there are many countries in the world, where tourism plays a major role in enhancing their GDP.
In such cases, tourism marketing becomes an important thing. Many of the places are generally the hotspot for tourists like Taj Mahal in India. Now places like these are considered the perfect areas where one can boost tourism marketing.
The places which are more likely to be the major spots for attracting tourists are the places where tourism marketing flourishes the most. Now tourism marketing is all about applying several marketing techniques and strategies to boost the tourism industry of that place.
For a successful tourism marketing to take place, the thing that is required the most is that the brands should speak for themselves in such a way that their voices can be heard in the targeted markets.  Tis way they will be able to generate cleanest successfully. Also, they need to be really careful in providing services to clients.
This is because if the customers are happy with the services chances they will spread the word and this may bring them more customers.  In the case of tourism marketing, it becomes easy to find and draw the attention of the targeted customers towards the website by providing encouraging contents.  Thus strategic planning and branding is the key to effective tourism marketing.
With it is carried out be keeping these two points in mind, chances are that the company that is involved in tourism marketing will be able to gain the advantage over their customers in no time and become a monopoly in the tourism industry.
What are the different ways in which Tourism Marketing Can Be Done?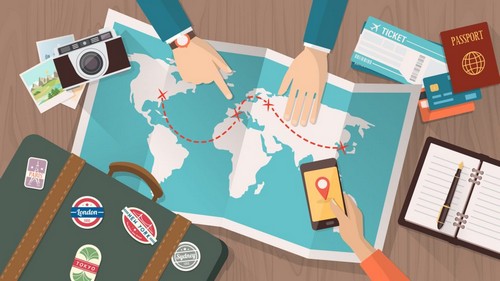 Now there are various methods that are applied for tourism marketing to flourish.  Below are some of the important ways in which the tourism marking of any place is given a boost.
1) Location marketing
In this type of marketing, the main focus of tourism marketing in one bringing the attention of the people to a specific location. In this, no recommendations are made with respect to a particular site or any accommodation. Now there are some locations that are already so popular all over the world that the tourism marketers don't have to make many efforts in attracting their attention to such places.
All they need to do is to remind them of such locations and chances are that the consumer can easily get convinced of visiting any such place. For example 'Las Vegas' is popular for its undying charm and full of life kind of prospect.
Now there s also a popular slogan related to the Las Vegas which is 'What happens in Vegas, stays in Vegas'. This slogan has gained worldwide popularity and almost everyone wants to visit Las Vegas at least for once.
So here the tourism marketers have to simply remind people of how amazing this city is and what are the different ways in which they can have the time of their lives here. Another example that can be taken is of Florida.
They use a more 'benefit oriented' approach. Their slogan is 'The Sunshine State'.  This way they are presenting their state with a joyous and charming climate and as a perfect place for the beach and the football lovers.  Also with their slogan they are successfully able to present their state as an ideal 'summer vacation' destination and are definitely a dream for many to visit this place.
Thus location marketing is one of the simplest forms of tourism marketing in which without even putting much of an effort, with the brand value and the popularity of some specific location, the customers can be attracted.
2) Activity marketing
Now, this type of tourism is carried out keeping in mind both the location and the activities that are performed in such places.  This type of marketing usually keeps in mind the travelers who are adventure lovers or activity freaks.
There are many locations all over the world which are famous for some specific activities. Like Alaska is famous for snowboarding, the Yellowstone national park is famous for thrilling activities like hiking, camping and is a perfect place for all the nature lovers, similarly, there is 'Colonial Williamsburg' which attracts all the history lovers.
Thus depending upon the type of activity that a particular place is famous for, tourism marketing can be carried out. Some people may be adventure lovers, some people may be looking for art and culture some people love hunting, depending upon their area of interest, the tourism markers can segment the groups of customers and approach to them.
Thus activity marketing is a form of tourism making which emphasizes on bringing the attention of a customer to particular places on the basis of the activities that are performed there.
3) Corporate marketing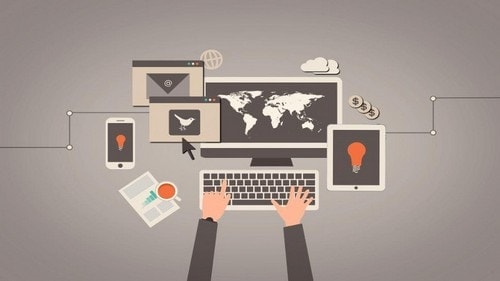 This is quite an interesting approach to tourism marketing. Now it has been found that a large number of people working in corporate sectors have to travel to different places to attend a conference or a meeting.
Then according to research, it was found if these locations where ideal for tourist, the number of people came to attend those places. Also, they brought their families and their loved ones as well. Now considering these scenarios in mind, corporate marketing can contribute a lot to the tourism marketing as it has significant potential.
Here the tourism marketers take advantage of the fact that by planning the business meeting in touristy places, people come in large numbers thus they can make a lot of profit out of it.
What are the four basic pillars of Tourism Marketing?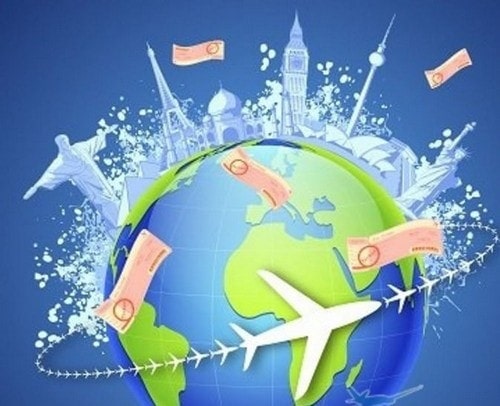 No the foundation of the tourism marketing stands firmly on four of its important pillars which are the product, the price, the place, and the promotion.
Let us understand each of these separately as to how to be them able to contribute to the tourism marketing!
Marketing Mix of Tourism
1) Product
One of the most important aspects of tourism marketing is to determine the effect of the selling benefits and the other types of benefits that re-obtained by competing with their rivals in the same market.
The tourism marketers need to focus more on such destinations that provide both the business and advantages and pleasure to their customers. These pleasures depend on several factors like the ease of traveling, facilities of the hotels, nightlife of that place, activities offered and the overall culture of that place.
Thus by considering these factors, the tourism marketers will understand the areas that have to focus more on, so that tourism marketing can be done effectively.
2) Price
The price point is yet another important aspect of tourism marketing. Now many people avoid traveling due to money-related issues.  And this where tourism marketing comes to save the day.  Today so many apps have been developed, on which if a person books a hotel r a transport like flight or train, they get discounts. This attracts a lot of customers.
Along with the free referral marketing, they also try to give value-added services to their customers. There are some hotels that also offer free shuttle services to their visitors. Also depending on whether it is a high season or an offseason, the prices are altered. 
3) Place
Now for the tourism marketing to earn a profit, deciding the location where they want to perform the marketing can play a key role in how far they can go. The place refers to that area where the products and the services can be distributed.
Now in tourism marketing, the location and the destination marketers offer their products and services to their customers through travel agents, tour operators, inside sales teas, etc.  The distribution of their products and services can be done through catalogs, online websites, stores, etc.
4) Promotion
This is the fourth pillar of tourism marketing. In this numerous of different strategies and technologies are used for the promotion of any specific area or a tourist destination.  In fact, the trade magazines and the meeting planners are also an efficient way for promotion purposes.
These often come with many discount coupons, brochures, etc. also they try their targeted customers to come across the ads that pop up on the website to make them aware of the various tourist places.
Conclusion
Thus, tourism marketing is one of the branches of marketing that deal with the tourism industry.
It is essential to carry efficient tourism marketing, as one can make a lot of money through this because there are so many people in this world who love traveling, and this can help the tourism marketing industry to flourish their business.