Direct-to-consumer or D2C model of business is when you sell your products and services directly to your end consumers without selling it via a wholesaler, retailer, distributor or any other means.
In this post, we will understand Direct-to-consumer forms of business models or marketing methodologies, and understand why they are gaining prevalence around the globe. So, without any further ado, let us get started.
For a long-span of time in the marketing industry, wholesale marketing has affected the brand-consumer relationship. But nowadays, the brands have understood the need and advantage of direct interaction with the consumers.
That is why the Direct-to-consumer marketing or DTC marketing has come in the picture.
DTC marketing gives the brands an incredible chance to interact with their customers regularly whenever they are selling something to the customer.
It empowers brands in building trust and real relationships with their end customers.
Direct-to-consumer models enable brands to get all the essential data related to their audience demographics, customer inclinations and market trends that help them in running more personalized campaigns to enjoy better conversions.
The DTC model is also quite cost-effective.
As it is clear now how important DTC marketing has already become and how much more important it is going to be in the future, you must have good knowledge ofDTC marketing.
Here in this article, we will discuss what precisely DTC marketing is and several other factors about it. We hope you gain the needful knowledge and clear your queries from it.
What is Direct-to-consumer Business Model?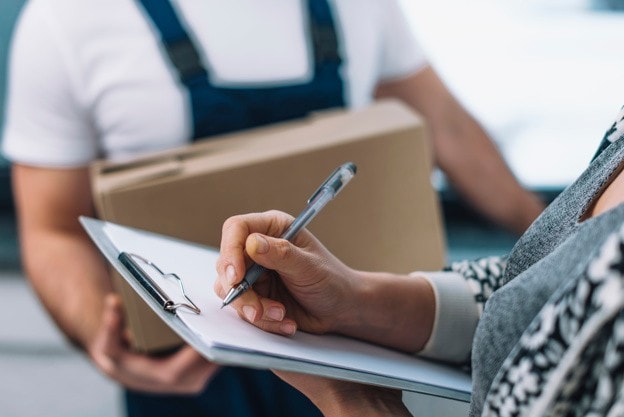 Direct-to-consumer Model or DTC involves selling products and goods directly to the consumers without any presence or help of some intermediary person like a retailer or small shoppers.
This kind of marketing is a perfect way to create a loyal customer-brand relationship.
And also the DTC marketing helps in creating a fruitful communication between the brand and the consumer.
DTC marketing has already one of the foremost names in the fields of the e-commerce market. Small enterprises mainly use this type of marketing as it is cost-effective to sell it to the consumers without the extra cost of having a middleman.
It helps the small-scale industries broadly. It has made marketing so much better. The consumers are also happy to be able to communicate with their favorite brands and have their opinion presenting in front of them so directly.
Why is DTC Marketing more acceptable for brands?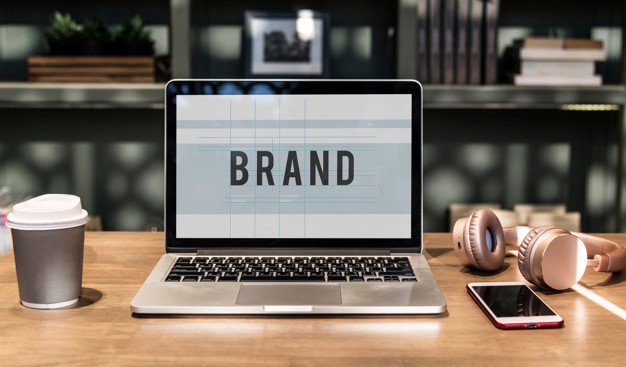 You have known about Direct-to-consumer marketing now. There is a reason that this marketing is taking over the market day today at a rapid speed. Here we will discuss the reasons behind it. So here are some reasons why DTC marketing is being popular day by day.
1) Formation of the loyal customer-brand relationship
Direct-to-consumer marketing starts a loyal bond between the consumer and the brand or the seller. In this marketing, the brand or seller gets to interact directly with the consumers who are not present in wholesale marketing or B2B marketing. Hence this makes the buying and selling of goods way easier and business more satisfying.
2) Direct Communication with their customers
In DTC marketing, there is no presence of any middleman. Hence the brands get to connect and communicate directly to their customers. The customers also share an opinion about their experience or any suggestions. They remain updated about information about any new product line.
3) Prevention of loss of customer data
In wholesale marketing, the brand does not have direct access to their customer data. The data comes through the middleman or the intermediary person to the business owner. It leads to the loss of customer data about selling and buying of goods.
4) Saving extra costs caused by the intermediary
The middleman or intermediaries cost the right amount of value in their role. When you are opting for the Direct-to-consumer marketing, you cut off all these extra costs and make it easy and economical. That is why Direct-to-consumer marketing is the best marketing choice for small enterprises.
5) Getting the current information about the products
DTC marketing keeps the customers updated about the current information about the product available in the market. It is advantageous in the companies where there is a new change in the product line in every season. This way, there is not any late in reaching the information to the customer.
6) Maintenance of the reputation of the Company
In DTC marketing, as the company serves directly to the customer, it can make its image and keep the company status high. When a mediator is present, the company has no control over how the intermediaries have shaped its image in front of the customers. And also the customers don't get the chance to get the right and current information promptly.
Who uses Direct-to-consumer Model?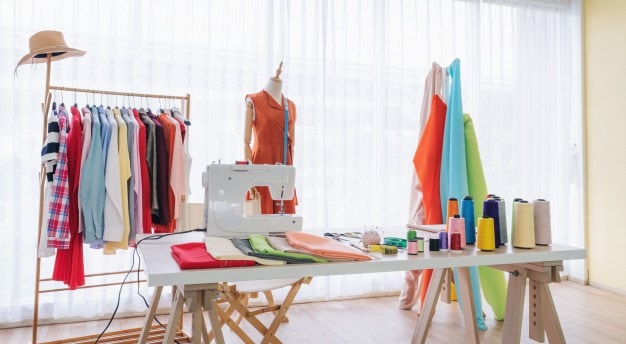 You have learned about what is Direct-to-consumer marketing, and you have learned why it has got its place for where it is now. But if there were nobody to use DTC in marketing, there would not be any marketing in the first place. So here we will see who the people or the businesses are that opt for DTC marketing in the first place.
1) Small Industries
Small industries are the best to use this kind of marketing. The main features of this marketing, e.g. cost-effectiveness, control over the customer data or maintenance of the image of the company is the main reason for which this is the first choice of small enterprises.
These enterprises use direct Communication to the consumers to form a loyal consumer-brand relationship, and that helps to not only maintain the traffic of customers but also to increase the race.
2) Big Brands
Gone are those days when the big brand preferred to use the old wholesale marketing. The modern brands prefer to keep in touch with their consumers and have their control over their customer data. Many big brands now have enlisted their names under the trend of Direct to customer marketing.
 The modern customers also want to stay updated every minute about any product launch in the market or if any brand is bringing any new product line in the market. And in this era of the ever-changing product line, DTC marketing is the best choice for brands.
3) Entrepreneurs & Startup Owners
New-age entrepreneurs, innovators, and startup owners are also the primary users of Direct-to-consumer model, as they find it more affordable and interactive to meet their target audiences.
Direct-to-consumer model also provides essential data and reports about the target market base that helps entrepreneurs to create personalized products and services as per the inclinations and preferences of their audiences. They also find the DTC approach more effective in meeting the most right consumer.
Points to follow if you are switching to DTC marketing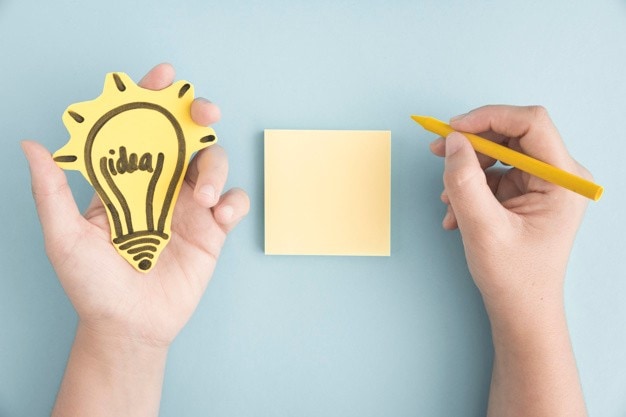 Let us have a quick look over some tricks to rule over the market with DTC marketing.
1. Pay heed upon your USP
No matter what you sell or what strategy you use always maintain the uniqueness of your service. It will be the reason the consumer will remember you differently.
2. Offer Personalized Experience
Always try to give a personalized experience to the customers to make them feel that they are also a part of your journey. It would help if you didn't forget that customers are not only simple consumers of your goods here they walk through the path of your success besides you.
3. Sole problems of your target niche
Focus on solving the common problem of regular people. Common men are the primary source of the customer. But once you focus on the everyday challenge of a common man, they will relate to your company better.
4. Ask Customers to share their experiences
Ask customers to do their reviews about their experience with you. Post their reviews on your website and different social media. Ask the customers to make a video speaking about his experience with your product and post it on your website as well as all the social media accounts of your company.
5. Use Social Media Platforms to widen your reach
Use social media to reach more public. Social media is the new place to increase marketing skills. Post different product line changes or new products in your company social media accounts and make more people aware of your company and the latest product launch of your business.
6. Analyze the strategies of your competitors
Take a view of the approach used by the older ones in the market. There is no way you can succeed at the first chance without even taking any help from the previous winners of this field. So gear up and study the strategies used by the past companies who are already successful in this area of work.
7. Have a hassle-free Supply
Keep an uninterrupted supply of products. If there is an increased demand for your product, but you fail to supply it to the customers, you fail for sure. The lack of supply eventually leads to the loss of customers. Hence whatever be the way make sure of the uninterrupted supply of the post.
8. Always prioritize your key data
Have your control and sharp watch on the customer data. As for how much sell took place and how many new customer-brand relationships started, check all these data in a regular interval. Keeping an eye on this data is crucial as it helps you assess your performance and make any modifications if needed.
Let us now have a look upon some top hacks to get started with Direct-to-consumer Model-
Here is a video by Marketing91 on Direct To Consumers.
Tips to market directly to consumers
Your product and marketing endeavors should address pain points of target audiences
Opt for a Subscription-based business model
Have a free and easy return policy
Incorporate a content first methodology
Use Influencer Marketing and incentivize your existing customers for spreading the word
Try to create a viral video or another form of content
Ask customers to share experiences by uploading different types of content
Run SEO campaign and use effective hashtags
Use Social Media Marketing and run different online ads
Offer end to end customer experience to your buyers
Use various online marketing methodologies to generate leads and widen your reach
Run Social Media Ads on Facebook, Instagram, YouTube sorts of social media platforms
This was all about DTC Marketing
Direct-to-consumer marketing has started taking most of the market of the retailers and intermediaries who used to sell the products as middle man. And with time proceeding, this is only going to increase its prevalence in the market.
Preferably in the future, direct-to-consumer marketing will increase more and has so much better scope in marketing. We hope the article helped solve your queries about D2C marketing.
After going through the material, we hope you have gained enough knowledge about D2C and several facts about it.
Liked this post? Check out these detailed articles on
Topic of Marketing
Alternatively, check out the Marketing91 Academy, which provides you access to 10+ marketing courses and 100s of Case studies.