Generational marketing strategy is becoming increasingly important for brands to understand the needs of different age demographics and reach them in the right way. When it comes to marketing, there is no one-size-fits-all approach. Each generation has its own set of values, attitudes, and preferences that must be taken into consideration when creating a successful strategy.
The Millennial Generation (people born between 1981 and 1996) is the largest demographic group in the United States today. They represent a significant portion of the consumer base and have a tremendous impact on buying decisions. As such, businesses need to understand this generation's needs when developing their marketing strategies.
What is Generational Marketing?
Generational marketing is a strategy used to target different generations to understand their preferences and appeal to them more effectively. As the years go by, our society has seen an influx of new technologies as well as different generational groups. With this ever-changing landscape, businesses need to stay up-to-date on the latest generational trends to remain competitive.
Generational marketing has become increasingly popular as it allows companies to tailor their products and services to meet the needs of different generations. For example, many businesses use loyalty programs to appeal to the more brand-loyal generation such as Baby Boomers or Gen Xers. Millennials and Gen Zers, on the other hand, are more likely to take advantage of online shopping and modern technology. This is why companies must be aware of how their target audience uses different types of media such as social media platforms or mobile devices.
In the marketing world, the living generations have been separated into six categories, as described below:
GI Generation – People who are born between 1901 and 1926
Silent Generation – People who are born between 1927 and 1945
Baby Boomers – People who are born between 1946 and 1964
Generation X – People who are born between 1965 and 1980
Generation Y or Millennials – People who are born between 1981 and 1996
Generation Z – People who are born after 1996
But do you require generation marketing for your business? Well, it all depends on your business and requirement. If your business belongs to a different generation than your target market, then the answer to the above question is yes. You might require generational marketing. It is tough sometimes to connect with a generation that is different from your own.
In order to be aware of your target generation's requirements, their experiences, and what they value can effectively make a difference in getting the reactions that you require for your business to succeed. When there is a shift in the target market segment, then knowing customer preferences can be done in less time.
Importance of Generational Marketing
Generational Marketing merely means to understand that each and every generation has its own characteristics that are driven by its experiences, beliefs, and values.
Having these characteristics will lead to distinct personalities that will govern the behaviors of the segment. Once you have unlocked the necessities of each segment, you will be able to target those segments with their related services and products efficiently.
Having a wide span of generations, it becomes challenging for the business to maintain the range of services that each segment responds to.
For example, a person from Generation Z will not prefer to carry a checkbook and would prefer to conduct financial transactions online. But people from earlier generations would expect one-to-one service and would prefer to conduct a financial transaction in a branch.
It becomes quite natural for the business to pay most of its attention and resources to the current high-value member. But however, it is equally important to think of the long-term effect and recognize the budding members.
For example, the current elders control the major share of deposits, while the future earnings of Generations X, Y, and Z cannot be ignored.
It is important to build associations with the younger generations to imprint the business in their minds as people tend to be attached to a particular business from when they are small.
Marketing to Generations using Generational Breakdown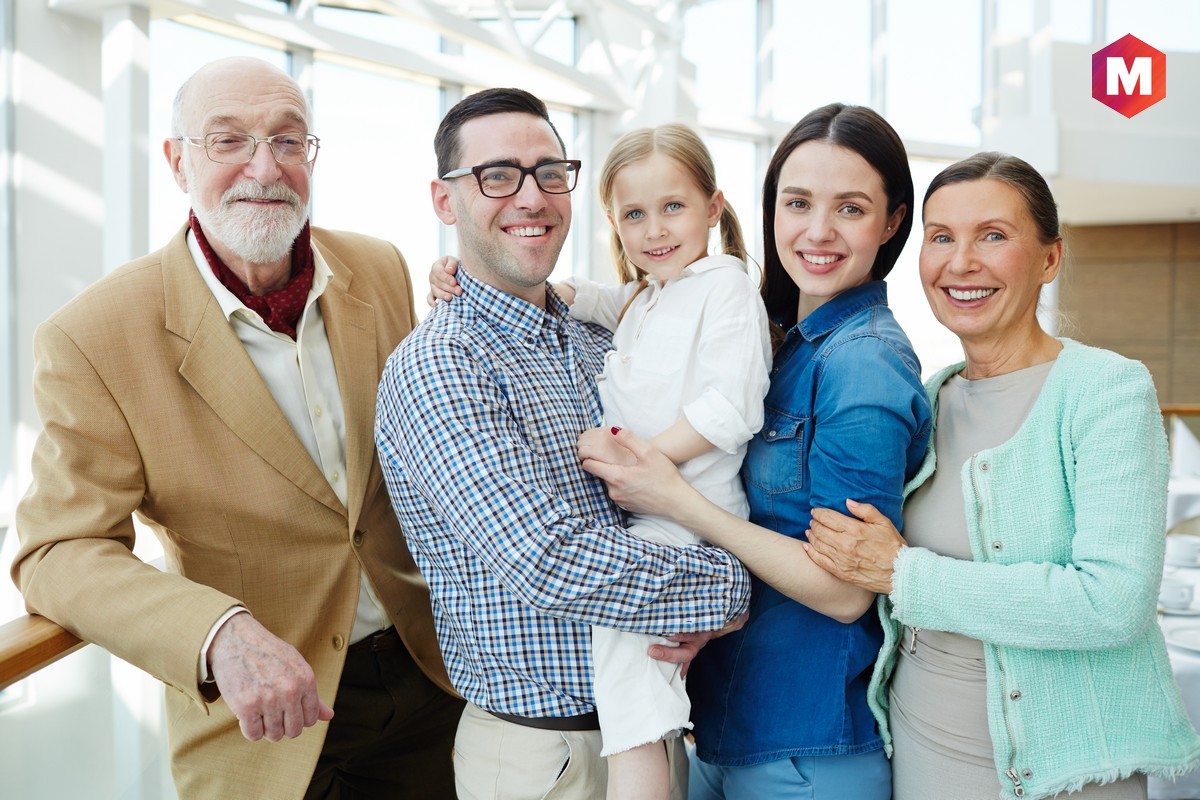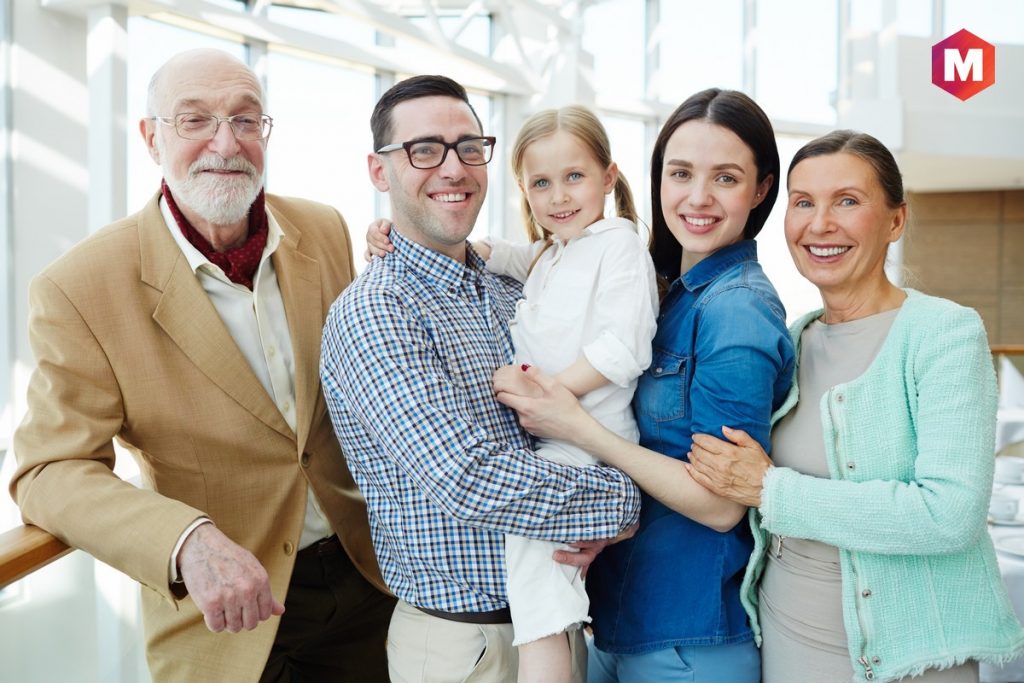 The generational breakdown is an important factor to consider when crafting a communication strategy. Different generations tend to respond differently to arguments and topics being discussed, so it's important to be aware of the diversity of perspectives that exist in any given audience. Each generation has its own values, beliefs, and experiences which will inform how they interpret your message, and accordingly, you should design your generational marketing strategy. Let's go through generational breakdown now-
Marketing to Silent Generation
Years born – Before 1945
Characteristics – The Silent Generation has a strong work ethic and is used to sacrificing their needs for the greater good. They are loyal to their employers and expect respect from those in authority.
Marketing strategies – Since most members of this generation are retired, marketing strategies should focus on offering products and services that can benefit them as they age. Outreach should be direct, and respectful and use traditional media such as print, radio, and television.
Most responsive to – Respect, loyalty, and trustworthiness.
Marketing to Baby Boomers
Years born – 1945-1964
Characteristics – Baby Boomers are independent, competitive, and goal-oriented. They are used to taking initiative, working hard, and achieving success.
Marketing strategies – Boomers respond best to messages that emphasize the importance of hard work and dedication. They value quality over quantity, so a good strategy would be to highlight the features and benefits of products and services they use on a daily basis.
Most responsive to – Independence, recognition, and reward.
Marketing to Generation X
Years born – 1965-1976
Characteristics – Gen Xers are independent, resourceful, and value work-life balance. They are skeptical of authority figures and prefer to do their own research before making a decision.
Marketing strategies – This generation is often overlooked when it comes to marketing, but they respond well to messages that focus on practicality and convenience. Strategies should include direct mail, e-mail, and online ads.
Most responsive to – Practicality, convenience, and independence.
Millennials (Generation Y)
Years born – 1977-1995
Characteristics – Millennials are tech-savvy, self-expressive, and socially conscious. They value transparency and authenticity in the products they buy and the brands they follow.
Marketing strategies – Millennials are a key demographic for marketers, due to their heavy reliance on technology and social media. Strategies should focus on digital marketing and online shopping tendencies using various platforms such as Instagram, Snapchat, and YouTube. Content marketing should be engaging and interactive, with an emphasis on storytelling and transparency.
Most responsive to – Authenticity, transparency, and interactivity.
Generation Z
Years born – 1996-Present
Characteristics – As the youngest generation, gen Z is tech-savvy, self-directed, and socially conscious. They are used to having access to all kinds of information at their fingertips and prefer convenience over anything else.
Marketing strategies – To reach this generation, marketers need to focus on quick and concise messages that use platforms such as YouTube and TikTok. Content marketing should be visual, interactive, user generated content and tailored specifically to this generation. Influencer marketing, social media marketing, etc will be way more effective than traditional marketing.
Most responsive to – Convenience, interactivity, and authenticity.
No matter which generation you are targeting with your communication strategy, it is important to remember that each generation has its own unique characteristics and values. It's important to be mindful of these nuances when crafting your message, as it will help ensure that your message resonates with the intended audience.
Tips to Implement Marketing for Each Generation
Some of the ways to implement your marketing to any specific age group are –
1. Baby Boomers
Baby Boomers are the oldest generation alive today and they still have a lot of buying power. To reach out to this group, traditional marketing methods like television commercials, radio ads, and print media can be effective. Companies should also invest in loyalty programs and special discounts for Baby Boomers as they are known to be one of the most brand-loyal generations.
2. Generation X
Gen X is the generation that bridges the gap between Baby Boomers and Millennials. They prefer more direct communication, such as email marketing and newsletters, but they also appreciate traditional methods like print ads and radio spots. Companies should focus on content that appeals to their need for authenticity and practicality when targeting this group.
3. Millennials
Millennials are all about technology, so companies should use social media marketing to reach out to them. Influencer marketing can be an effective tool to get through to this demographic as well since they tend to trust people over brands or organizations. Companies can also consider creating campaigns that speak directly to millennials' values, such as those related to environmental protection and social justice.
4. Generation Z
Gen Z is the most diverse generation alive today and they also have the most purchasing power. To reach out to this group, companies should focus heavily on digital marketing campaigns across multiple platforms. They are more likely to respond positively to visually striking content that speaks directly to their interests, values, or lifestyle. Additionally, given that they are the most brand-loyal generation, companies should consider creating loyalty programs and exclusive offers to keep them engaged.
Using In Store Marketing Strategies for Every Generation
In store marketing strategies can be a great way to reach out to each generation. Companies should take into consideration the pillars of marketing, tone of voice, and special offers when creating in-store campaigns to ensure that they are reaching out to all generations and connecting with them on an emotional level.
Baby Boomers may appreciate physical displays or posters featuring their favorite products, while Millennials and Gen Z may want an interactive experience that allows them to engage with the brand. In addition, companies should consider offering special discounts or deals to different generations to build loyalty and trust with their target audience.
For the silent generation and Generation X, your in store marketing strategies should focus on creating an inviting atmosphere and emphasizing product quality. By offering discounts or special promotions, you can create a sense of exclusivity that will appeal to these generations and encourage them to visit your store.
Overall, in-store marketing should be tailored to each generation's needs to effectively reach out and build relationships with your target audience. By creating engaging campaigns that speak directly to their interests, values, and lifestyle, you can ensure that your in-store marketing strategies are successful.
Finally, remember to keep an eye on current trends and adjust your marketing strategies as necessary to keep them engaged.
Example of Generational Marketing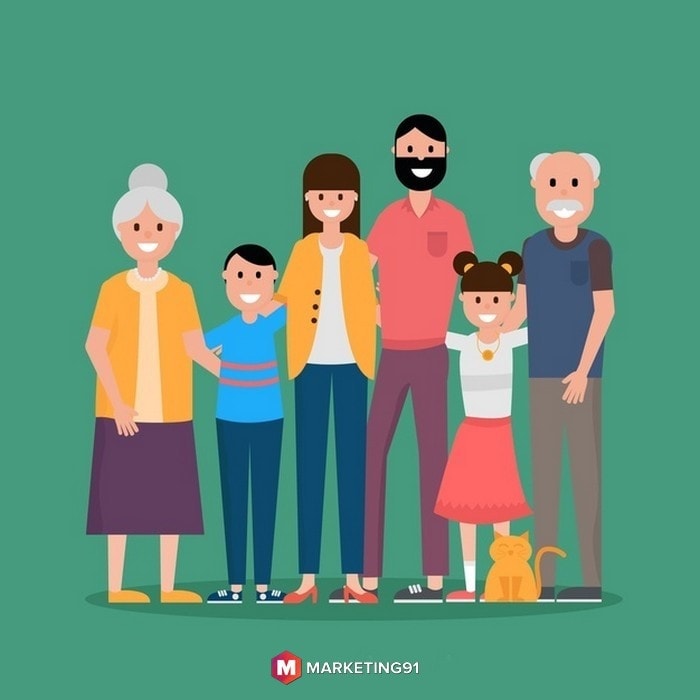 Generational marketing is the practice of creating targeted marketing campaigns based on generational demographics. Generational marketing can be used to create messages that resonate with different age groups, such as Baby Boomers or Gen Z.
Some of its examples include creating content that appeals to Baby Boomers, such as focusing on retirement planning and life after work. Generational marketing can also be used to focus on Gen Z, like creating campaigns around the latest technology trends or social media influencers.
By understanding different generations' values and interests, companies are better able to design effective marketing campaigns that will resonate with their intended audience as if a company ABC wants to design a campaign for Gen Z, they could craft content around social media influencers or the latest technology trends.
Generational marketing can be used in many different ways, such as through TV commercials, web pages, and social media campaigns. While the same company when targets millennials, it could focus more on lifestyle topics, online marketing, and experiential marketing.
Advantages and Disadvantages of Generational Marketing
For any business, it is its duty to understand the customers. One way to do this is to analyze the customer's age. However, generational marketing has its own advantages and disadvantages.
Advantages:
A Lot of differences between the social generations. Cater to all types of generations for marketing
It can coincide with information gathered using analytic tools. Many websites have handy software that keeps track of the user's age and shopping behaviors.
Disadvantage:
Despite tracking personage and shopping behavior, it is quite difficult to determine everything
There are quite many unknown parameters to determine the success factor of marketing
Some customers don't agree with some theory
Conclusion
Generational Marketing has its own merits and demerits. It is not the best tool or the worst tool to rely on for business marketing. Creating content for various generations or generational marketing is not easy considering the fact of their extreme difference in ideas and values.
But with constant growing channels and generations' flexibility towards them, you will be able to create content that helps your business to create a better association with the customers.
Liked this post? Check out the complete series on Marketing