The quality of being authentic in a way that the actions, responses, and behavioral tendencies of an individual are in agreement with his or her conscious-self and beliefs despite facing any external pressures, forces, or additional factors is authenticity.
Have you ever felt that it is quite challenging to be yourself or that something is barring you from doing whatever you want to? Many times, we come across situations where we need to pretend to consent, to cooperate, and to appreciate, even if we know that it is not worth the appreciation or cooperation.
We have done it in front of our teachers, we do it within our social circles, in front of acquaintances, and later, we do it in front of our colleagues and boss.
It is incredibly tiring to lose oneself in the process. We also feel guilty because there is no authenticity left in us as we stop being true to ourselves. However, do you know that inauthentic behavior can prevent us from reaching true potential?
In this article, we will comprehensively discuss authenticity and why it is essential to work and live authentically and to give ourselves the chance to be ourselves and live freely.
What is Authenticity?
Authenticity is a psychological and philosophical concept.
According to existential philosophy, lack of authenticity is a sign of bad faith.
Oracle of Delphi's "Know thyself" resonates with it, except that authenticity is not just limited to knowing thyself, but also being thyself. Music genres like heavy metal, hip-hop, and punk rock, resonate with authenticity.
Sartre's novels on existential philosophy focus on the concept of 'anti-heroes' who have this typical characteristic of impressing others by adopting a way of life that is bestowed upon them by the ones they follow.
They also do not have their morals and values. Many other philosophers like Kierkegaard, Nietzsche, and Heidegger have criticized inauthentic behavior and have focused on the positive philosophy of authenticity.
Karl Marx says that capitalistic and individualistic society arises when people lack authenticity. His theory of 'alienation' heavily criticized in-authenticity.
Simply put, authenticity is when you are honest with and authentic to yourself. You have a set of values, ideals, and goals which you follow and do not let others define these for you. You simply live life according to your own will.
Why should you be authentic?
Authenticity is crucial, especially in management services.
You may think that your actions might disappoint others, but in the long run, you will know that you did what you felt right. After all, who doesn't want to live life without any regret?
Here are some of the benefits of authenticity:
1. Your clients will be encouraged to be open and direct.
Your clients will be accurate and honest if they watch you upholding these values. Clients who are authentic about their feedbacks will eventually help you grow and learn. You can also build a long-term relationship with them.
2. Your Clients will trust you.
Being honest and letting your clients know that you trust them will help to build a cordial relationship. Let your clients know that they are trustworthy, and they can handle the truth. As a result, they will similarly behave with you.
3. Helps in addressing minute problems before they become big issues
If you express what you feel every time, you will also notice every minute detail, and if you find something wrong, you will try to get it rectified. You are not the one who will wait for other people who have normalized these minute problems.
4. Better implementation of plans
If all of your colleagues and clients are honest enough to give their inputs and update the plan accordingly, there will be a better implementation. The result is supposed to be better, if not the best.
Personal Benefits of Authenticity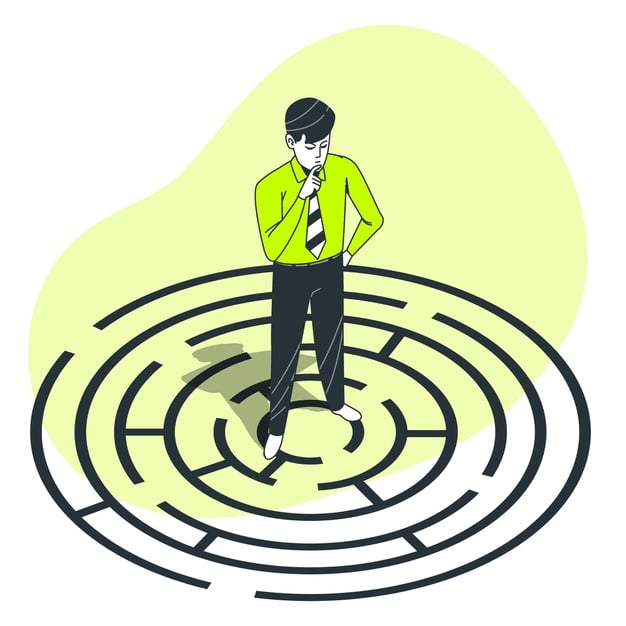 1. Respect and Trust
If you have your own set of values and ideals which you follow, others will respect you. They will also trust you if you are true to yourself. In the long run, you will trust and respect yourself.
2. Integrity
You do not take a step back to do something that you think is right. You do not depend on other's will. You know what you believe in.
3. Ability to solve problems
You neither wait for others nor procrastinate. As a result, if you find there is something wrong, you try to rectify it and solve it as soon as possible.
4. You know your true potential
When you follow your values and ideals and trust yourself, you can realize your goal in life as well as your potential. You do not let others boss over or decide what is right for you.
5. You are confident
Since you know your full potential and trust yourself, you generally develop an optimistic outlook. You know how to make the right decision and work accordingly.
This, in turn, results in higher self-esteem and self-confidence. Since you have a particular goal, you are satisfied when you achieve it.
6. Less stressful
You do not have to bear the burden of "what will others say" and "what will others think." You are confident, and you know what is right. I mean, reading this already sounds so much relaxing!
How Can You Be Authentic?
For being authentic in your approach and actions, you need to incorporate below given practices-
1. Follow the values and ideals that you believe in
It is authentic means that you live by a particular set of values and ideals. If you do not, you must identify your values and ideals, to be authentic.
After identifying these, you can work accordingly.  Set your personal as well as career goals that go hand in hand with these values and ideals.
2. Identify the differences in your behavioral tendencies
Do you think there is a difference between the person you want to be and the person that you are at present? It happens when you find your job boring but still do it. You are somehow not satisfied with your work. You find yourself being unable to share great ideas, and these almost always remain unexpressed.
Do you ever think that you can be a much better version of yourself? Try to identify the things that prevent you from becoming the person you want to be. List down these things.
Select one word from this list and start working on it. Select another, when you are done with the first one and continue with the process.
For instance, if you have selected 'expressive,' work for it. Try to be more open. Communicate your ideas and feelings.
3. Have integrity
It is difficult to live with integrity, especially in a capitalistic society. However, try it. Listen to your conscience whenever it says that something is wrong. Rectify those things then and there. Try to find out the right things and focus on them.
You have to be accountable for your actions and do things that make you feel good.
4. Communicate honestly
Express what you feel while respecting the other person's feelings and needs. Learn to use your emotional intelligence. You do not have to sound rude and unpleasant, communicate with them as to why you think it is right or wrong.
You must not try to communicate with cryptic hints, or do not fumble and hesitate while expressing what you feel; be direct! You should never promise something that you are unable to do. Try to stick to your words and promises.
5. Do not judge based on assumptions.
Again, try to communicate with the people instead of judging them unnecessarily. Also, do not get offended when they give honest feedback. It is not that they dislike you, but they are authentic too.
6. Be confident
You must be confident and assertive. If by any chance, you are forced to engage in activities that you think are wrong, you can easily refrain from them if you are confident enough.
When you know where you stand in life, you will not be carried away by what other people say and do.
7. Control your emotions
Your authenticity will make you respect the needs and feelings of others. You will also be courteous. In times of stress, try to control your emotions. Instead of getting into a fight, try to communicate.
Are Honesty and Authenticity Similar?
Honesty is the most crucial element of authenticity. You should know that there is a difference between being brutally honest and being truthful.
Psychologist Dr. Harriet Lerner states the difference between these two concepts in her book "The Dance of Deception" (1994). According to her, sometimes honesty is the representation of our uncensored feelings and thoughts while the truth is based on tact, kindness, timing, and empathy.
It is advisable to be truthful or authentic as brutal honesty might sometimes result in bitter relations.
Is Authenticity In Businesses Important?
Most of the successful business leaders prefer this. According to them, it is fundamental for businesses to work with genuineness- And authenticity is the key to that.
Regardless, people do differ on this, but subliminally we all have this realization that authenticity is critical in our relations with each other.
To understand the importance of authenticity in business dealing, it is essential to understand how being inauthentic hampers the quality of our work and way it hinders the progression of positive energy that is so basic in discussions and creating trust between the people in question.
Without trust, there's little point in trying to cooperate in a group or as a team- because the lack of positive energy will challenge one another and obliterate any real and lasting partnership.
Some of the key reasons why authenticity is essential for businesses are-
1. Trust is the by-product of Authenticity
Authenticity plays a crucial role in channelizing trust amongst customers, contributors, and other stakeholders.
They have a sense of security confiding in a business that comprises authenticity since when the businesses are authentic; they run a dependable, predictable, genuine, and honest business model.
Trust produces uniqueness, which is an extraordinary contention for the hierarchical legitimacy of any organization.
2. Real authenticity grows into one of a unique feature sets
Authenticity is significant because authentic organizations can produce a lot more prominent and exact appearance of their potential, mentality, and thought processes.
At the point when a business is authentic, it influences the nature of the administrations and experience that the association brings to the table. Such qualities are highly valuable and unique, plus they cannot be copied by your rivals as well.
Final Thoughts!
Although your authenticity might sometime lead to loss of short-term opportunities, it is always advisable to live life according to your will. You will also have better job satisfaction. You will not have to carry the unnecessary burden and stress yourself out. Therefore, in the long run, authenticity will help you choose the right career!
Finding the authenticity of your business, and using the right methods for this is essential. It starts by mentioning every single individual in the group to share their reasonable comprehension of authenticity and their insight into what reason being authentic could be pivotal for a business.
Numerous organizations that have genuinely investigated their authenticity and become authentic have built up a solid seed of trust with their workforce, customers, and other stakeholders.
To conclude, keep in mind, each individual who is dealing with you is looking for a trusting and dependable culture in their dealings. Authenticity ensures this.