Snapchat which was started by three students Evan Spiegel, Bobby Murphy and Reggie Brown slowly emerged into a strong and popular tool in the domain of instant messaging. The concept was that of a software-based instant messaging platform where messages would appear only for a short time following which it would disappear and it was called Picaboo.
The idea received a lot of appreciation in the class and the three decided to work to develop it for higher scalability. Finally, the tool was relaunched under the name Snapchat. As one takes a look at the statements issued by the company in the first quarter of 2017 the revenue generated to the tune of USD 1.6 billion indicates the success of the idea.
Strengths in the SWOT analysis of Snapchat :
Strengths are defined as what each business best in its gamut of operations which can give it an upper hand over its competitors. The following are the strengths of Snapchat:
User base: Snapchat currently has around 166 million users with a growth rate of 36 %per years. This is expected to double in the next three years.
Unique software: Quite unlike its contemporaries Snapchat has a feature of self-deletion of messages. Though initially, the tool faced a lot of criticism because of this feature, with numerous security concerns this has emerged as one of its biggest plus points.
Robust mobile phone interface: Research indicates that the mobile interface of Snapchat is much more user-friendly and robust in comparison to its competitors. This attracts more customers.
More Privacy: Snapchat ensures more privacy to its users through the self-deletion feature and thus for its target audience which is millennia's this serves as a huge advantage. The short life of messages also ensures that they are not misused at a later stage.
Higher customer engagement: Snap chat uses more of visuals aids than most of its competitors. Visual stimuli are stronger than text messages and have been found to be more engaging.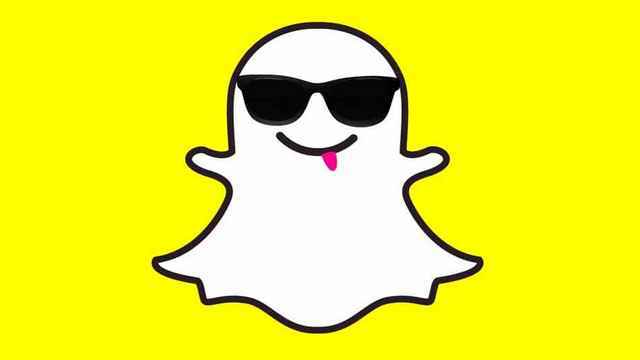 Weaknesses in the SWOT analysis of Snapchat :
Weaknesses are used to refer to areas where the business or the brand needs improvement. Some of the key weaknesses of Snap Chat are:
Undervalued stocks: Snapchat issued an IPO in 2012 and it was a failure because stocks were hugely undervalued spoiling the positive image that the brand had created till then.
Diversification: Snapchat tried to diversify into a number of areas many of which were unsuccessful and made the company lose a lot of money. One such example is that of Snapchat spectacles which a huge failure was.
Declining daily active users: The activity patterns of the average snapchat user have become very erratic and the number of daily active users have come down drastically.
Over dependency on advertising for revenue: Almost 96 % of the revenue of Snapchat comes from advertisements a model which was a model followed successfully by Google who had other businesses as well quite unlike Snapchat.
Excessive comparison to Facebook: Customers started comparing Snapchat to portals like Facebook or instant messaging service like Whatsapp which have a lot more to offer in terms of features which is one reason the brand does not figure anymore in the list of preferred chat options.
Opportunities for the SWOT analysis of Snapchat :
Opportunities refer to those avenues in the environment that surrounds the business on which it can capitalize to increase its returns. Some of the opportunities include:
Increased usage of smartphones: Smartphones are simple and easy to use in tandem with Snapchat since it helps the user to quickly take pictures and share them easily…
The culture of telecommuting and remote working: New age businesses in the information technology sector promote the culture of working from home offices. This results in more their dependency on instant messaging tools for formal interaction.
Improved scalability: As the usage of smartphones and other technologies increase apps have started becoming more common and borders non-existent. This creates an opportunity for companies to scale up their operations to other countries.
.Growing demand for privacy: As threats like information theft grow, privacy has become critical for instant messaging services. Snapchat has a lot of features which ensures greater privacy.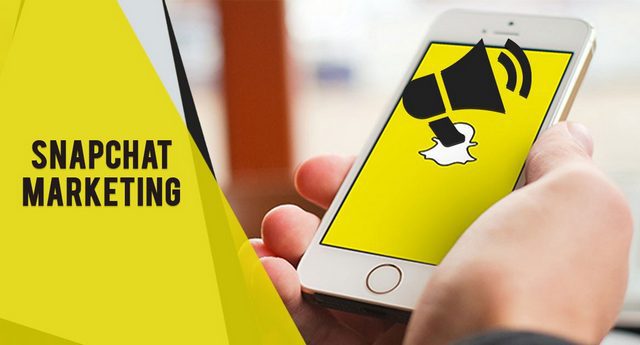 Threats in the SWOT analysis of Snapchat :
Threats are those factors in the environment which can be detrimental to the growth of the business. Some of the threats include:
Competition: Snapchat has threats from both experienced and new competitors some of them being Twitter, Facebook, Whatsapp, Viber, Tango, and Talk free.
Technological advancements: Technology related to instant messaging is having something new every single time and managing this can be a huge challenge.
Restrictions: Countries like Dubai, Qatar, UAE, Korea and Libya have imposed the ban on VoIP which can cut down on their growth prospects.
Dependence on IT Infrastructure: The satisfaction of the customer from instant messaging service depends on the bandwidth and speed in that region. These are region dependent which creates a lot of service issues.
Liked this post? Check out these detailed articles on
Topic of SWOT of Brands
Alternatively, check out the Marketing91 Academy, which provides you access to 10+ marketing courses and 100s of Case studies.