Nissan is a leading automobile manufacturer. It is associated with the manufacture and sales of automobiles, marine products and spare parts for the same. They have significant operations in Japan, South America and Europe. They are headquartered in Kanagawa, Japan.
Strengths in the SWOT Analysis of Nissan :
Brand Value: Nissan is ranked at 64th in the report of Brand Finance. It has a brand value of $17.785 billion. It operates in the automobiles sector.
Sector Rank: Nissan ranks 7th in the world in the automobile sector in terms of brand value.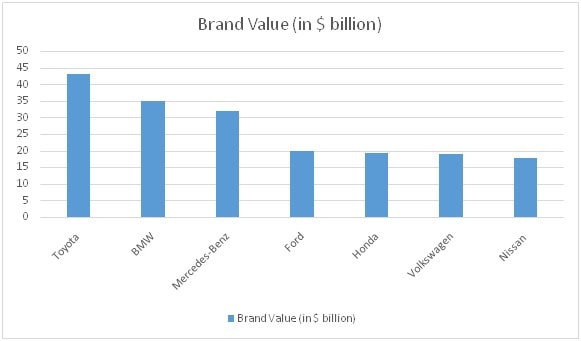 R&D: Nissan has a high expenditure for R&D. In their FY 2015 financial report, they had spent a $4.626 billion. This was an increase of 1.1% over the last year. Their projects focus on vehicle safety, environment, hybrid and electric technology and technology for tomorrow.
Product Portfolio for tomorrow: Nissan has started to shine in the electric and hybrid space as well. Nissan has launched redi-GO in India. Nissan LEAF, first pure electric vehicle, has control over 50% of the world's electric car market.
New Products in the pipeline: Nissan is confident to add commercial autonomous vehicles by 2020. It has partnered with NASA for the same.
Brand Portfolio: They are not inclined or dependent over one segment. They have products in passenger cars, zero emission vehicles, compacts, waggon sedan, sports utility vehicles (SUVs), mini waggons, crossovers, luxury cars, pickups and light commercial vehicles. They also sell marine products, including motorboats, engines, pontoons, cleaning boats and cruises.
Geographic Presence: They manufacture in 20 countries and have a sale in more than 170 countries. Their major markets are Japan, North America, China, Mexico and the Middle East.
Strategic Alliance: Nissan has partnered with Renault to expand into global markets to share the risk. They have been entering new territories together and are doing good business.
High market share in North America: As can be seen from the graph below, Nissan has a high market share in North America.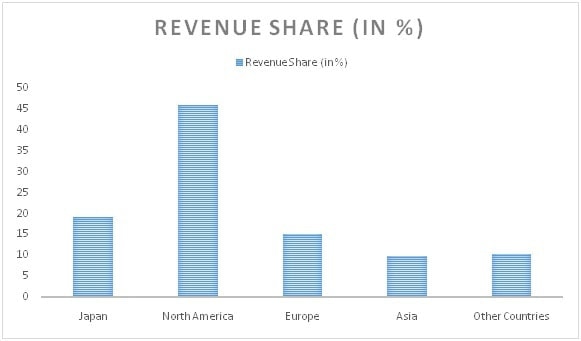 Weaknesses in the SWOT Analysis of Nissan :
The threat to brand value: Nissan slipped 10 places in the Brand Finance report. This slip in the brand value accounted to $300 million. This is a huge problem for them.
Recalls: The most damaging thing to any manufacturer is product recalls. Nissan has faced such issues in the past. They had recalled 639480 cars in USand 129,000 vehicles in Canada and other countries for faulty hood latches and wiring harnesses that can short circuit.
They had recalled 768000 vehicles as moisture could seep through the driver side floor and cause an electrical short, which could lead to a fire.
These recalls damage the image of the company and reduces the customer's trust on the brand.
Opportunities in the SWOT Analysis of Nissan :
Automobile industry Growth: The automotive industry is expected to grow at a rate of CAGR of 6% for 2015-2019 and reach a value of $1.5771 trillion by 2019.
Increase in Market Share: Nissan currently owns 6.5% market share. With the industry to expand they have a huge opportunity to grow their business. Also, they are already trying out new business territories with Renault which has given them an edge in this endeavour.
Alternate Fuels: The demand for hybrid electric vehicles is on a steady rise due to environmental concerns with traditional fuel and prices of crude. The key markets for HEVs include the US, Western Europe, and Japan and China.
Electric Vehicles: The demand for electric vehicles is going to be approx. 7.5 million units by the end of 2020. The demand is growing at a CAGR of 29.4% for the period 2015-2020. Nissan along with Renault plans to put 1.5 million electric vehicles on roads worldwide by 2016.
Emerging Markets: They have set a target of 8% market share. To achieve this they need to focus on the emerging markets. China and India are excellent choices for this.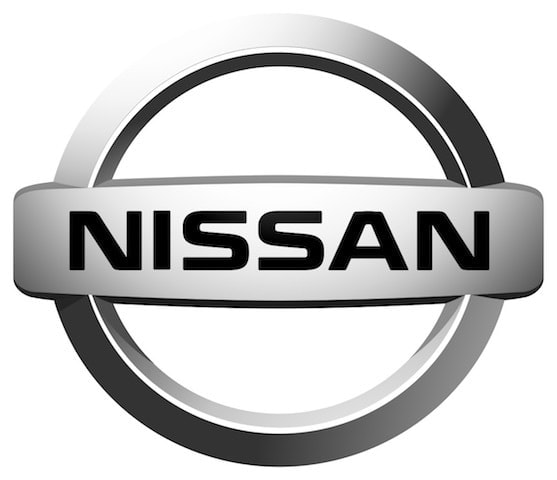 Threats in the SWOT Analysis of Nissan :
Competition: They have intense competition for market share and sales with many manufacturers. BMW, Ford Motor, GeneralMotors, Honda Motor, Isuzu Motors, Kia Motors, Mazda Motor, Mitsubishi Motors, Navistar International, PeugPeugeot-Citroen, Suzuki Motor, Toyota Motor, and Volkswagen are to name a few.
Global Economy: Fluctuations in foreign currency and the current economy can impact sales and demand of the cars in the foreign markets. The company is heavily dependent on many countries for procurement of raw materials, components and services. Sharp changes in the global economy can affect the production and prices of the cars drastically.
Government Regulations: The world is becoming environmentally conscious and has starter opting for vehicles with fewer emissions. The government is making stringent policies for emission levels of exhaust fumes, carbon dioxide/fuel economy guidelines, noise level limitations,recycling-related restrictions and safety standards.
Liked this post? Check out the complete series on SWOT