Costco Wholesale Corporation is an international chain of membership-only warehouses. Costco provides a limited selection of nationally branded and private-label products. Costco offers an attractive value proposition to its loyal customers which allow it to have strong membership renewals.Costco has operations in US, Canada and 8 other countries.
Strength in the SWOT Analysis of Costco :
Price Positioning gives customer loyalty: Costco's strategy of being a price leader to acquire market share. This has been supported by its markup of 15 percent which is much lower than the industry average. This offers an impressive value proposition to the customer and incentivizes higher footfall. This enhances market share and customer loyalty.
Low cost operation: Costco has optimised all of its processes to achieve minimum cost and maximum output. The company has also streamlined its distribution network. This supports the company's strategy of price positioning.
Sustainability initiatives: The Company maintains a four-fold approach to develop a sustainable and environmentally responsible business. The four-fold approach focuses on reducing carbon footprint, enhancing warehouse energy management systems, packaging design initiatives, and developing waste stream management systems.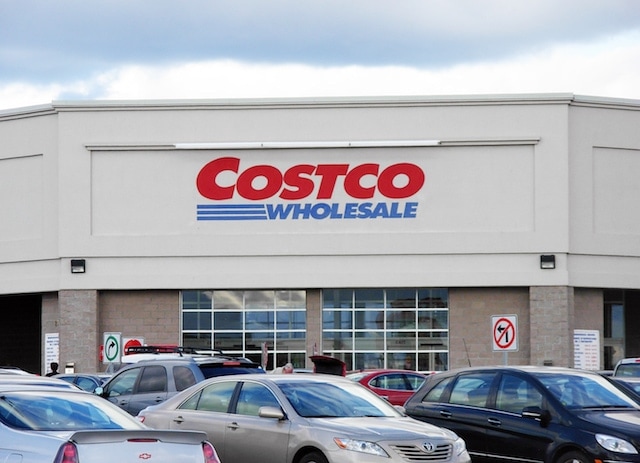 Weakness in the SWOT Analysis of Costco :
Limited Product choice: In comparison to other large retail stores in the US, a Costco warehouse stocks less number of products. On an average, Costco stocks about 4000 products in its warehouse, whereas Walmart stocks about 50000 products. The limited product offering acts as a competitive disadvantage for the company
Geographic Dependence: The US and Canada contribute to over 80 percent of net revenues of the company. This can be threatening to the company in terms of the emergence of any new player in the market or economic slowdown.
Product recall affects reputation: In November 2015, Costco recalled its rotisserie chicken salad from all its stores in the US due to outbreak strain in E. coli toxin. This affected sale from Costco and such incidents affects the reputation of the company.
Opportunity in the SWOT Analysis of Costco :
Growing online : Costco also has a strong presence in E-commerce which is seeing a strong growth all over the world. This is driven by the growth in the industry in online shopping. The E-Commerce Industry is expected to grow at higher rates.
Growing demand in private label brands : The overall demand in private label brands in the US helps Costco as the company offers a range of private labels and hence can leverage on the trend of growth in private label demand.
Increasing Household income levels: The increase in global household income levels can help the company in increasing its overall revenue. Demand can grow specifically in consumer electronics, food and beverages and clothing industry.
Threat in the SWOT Analysis of Costco :
Increasing labour costs: Costco works on a low-cost model and hence any rise in costs has the high impact on its profitability. Labour costs in the US and other market are rising which affects the company's revenue model.
Intense competition: The Company operates in presence of industry giants such as Walmart, Target, and Kroger etc. This limits Costco's market share and thus growth as well.
Internet Retailers: Internet Retailer giants such Amazon directly affect the store sales of Retail outlets and hence it is a huge threat to the industry in the present and the future.