IBM stands for International Business Machines Corporation is a multinational giant that operates in the technology sector. It provides services in consulting, delivery and implementation services, enterprise software, systems and financing solutions. It is headquartered in Armonk, New York in the United States. It has around 379,600 employees.
Strengths in the SWOT Analysis of IBM :
Brand Value: IBM ranks at 22nd in the Brand Finance report of 2016. Its brand value is $31.786 billion.
Sector Rank: IBM ranks 6th in the world in the technology sector.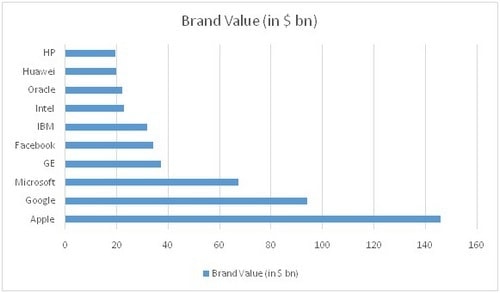 Business Model: IBM focuses on two aspects of its long-term growth strategy. First, to help its clients to become more innovative, efficient and competitive through the application of business insight and IT solutions and secondly, to provide long-term value to shareholders. Keeping this in mind they have developed superior capabilities to offer services, software and systems.
Being Updated: IBM conducts businesses aggressively to keep up with the changing technology demands of the world. To do this it acquires or divests the businesses accordingly. For The Web and mobile app developers, it acquired Compose that provides MongoDB, Redis, Elasticsearch and PostgreSQL database services. IBM sold its microelectronics business due to low margins. They have invested over $17 billion on more than 30 acquisitions, to build its capabilities in big data and analytics.
Data Analytics: IBM spends nearly one-third of its R&D budget on data analytics and cognitive computing. They have around $17 billion in earnings from data analytics alone. They also established the Watson Group to develop and commercialize cognitive computing innovations.
Middleware Market: It has a market share of 29.1% in the middleware market and application infrastructure. They have been the leader in this segment for the 14th time in the row.
R&D: IBM has a huge R&D facility and is very committed to developing the technology of the tomorrow.IBM annually invests approximately $6 billion for R&D, focusing on high-growth, high-value opportunities. They have 12 global labs. Now with Watson into the picture they can introduce products in this new segment and get themselves the first mover's advantage.
Weaknesses in the SWOT Analysis of IBM :
Brand Value drop: IBM suffered a massive decline in its brand value in 2016 over 2015. Previously, it had a brand value of $35.428 billion. This shows a decline of $3.642 billion.
Litigations: IBM has been continually involved in litigations and disputes from time to time. In April 2014, Lusacell sued IBM for claiming that IBM made fraudulent misrepresentations that induced Iusacell to enter into an agreement with IBM Mexico. In 2013, Bridgestone America filed a $600 million lawsuit against IBM over the allegedly defective system.
These kinds of litigations put the company in bad faith in and in turn harm the brand value.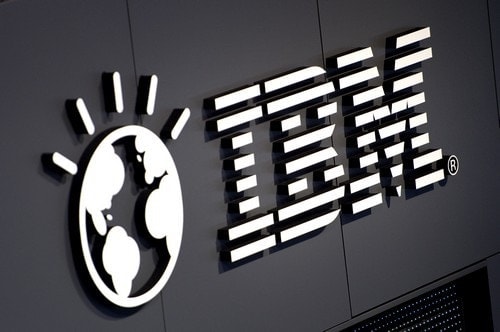 Opportunities in the SWOT analysis of IBM:
Data Analytics: This market is expected to reach $125 billion in the evaluation. $1 billion investment intoWatson, $100 million to venture startups building cognitive apps. It also has a tie-up with Twitter to incorporate Twitter's massive data streams into IBM's cloud-based analytics.
Cloud-Based Solutions: The demand for cloud computing services is growing and will become more than $1.9 billion by 2018. The public based cloud services will grow at a rate of 33%.
Business Expansion: The company can increase its business by focusing on engagement solutions.They acquired 23 companies related to mobile, social and security segment.IBM and Apple have partnered to bring the ease-of-use of personal apps to the enterprise environment.
Consulting Business: IBM is planning to invest $100 million in expanding its global consulting business. They are planning to open 12 new IBM Interactive Experience labs globally.
Threats in the SWOT Analysis of IBM :
Competition: They face competition from Accenture, Amazon, CSC, Fujitsu and Hewlett-Packard. Their software business competes with CA, Microsoft, Oracle and SAP. The technology is in competition with Cisco Systems, Dell, EMC, HP and Oracle.
Global Economy: With the world in turbulence the multinational company will have to be careful to keep in check with the prices of raw materials, labour, shipping etc. to keep the prices competitive. With this, the currency also fluctuates which may affect their revenue and earnings per share.
Liked this post? Check out the complete series on SWOT