Unilever is a Dutch-British transnational consumer goods company co-headquartered in Rotterdam, Netherlands, and London, United Kingdom. Its products include food, beverages, cleaning agents and personal care products. It is one of the world's largest consumer goods companies. It is Europe's seventh most valuable company. Unilever is one of the oldest multinational companies; its products are available in around 190 countries. Here is the SWOT Analysis of Unilever.
Strengths in the SWOT analysis of Unilever :
1) Global footprint with operations in more than 190 countries – Unilever enjoys its global presence in more than 190 countries which benefits the brand image of being truly international.
2) Top of the mind brand recall among customers – Over the years, the company has been able to place the name of the brand as one of the tops in customers' minds which is a great strength for them as Unilever products become the first preference for customers.
3) Deep brand portfolio with diversified product range – Unilever has something for everyone. This kind of product portfolio has always been a strength for the company where they try to ensure that a customer should not go back empty-handed.
4) Heavily funded research and development initiatives – Unilever is always on its toes to research and come out with new innovative products as per changing requirements of the customers which makes it one of the most loved consumer companies all over.
5) Expertise in distribution channels – Unilever has been able to develop its distribution channels in such a way that every corner of the served geography is covered which is a big strength for them.
6) Flexible pricing – Such big product portfolio allows them to play on their pricing policies from time to time as per the willingness to pay of customers. This makes sure that they are never on market share losing side.
7) Market leader – Unilever is a market leader in consumer products and this gives them an extra edge over competitors to set the market trends. Most of the trend-setter products have come from the pockets of Unilever making them a market leader in the industry.
8) The right mix of global and local strategies – Unilever has been famous for its Glocally thought of strategies. For every served market, they research well and try to mix the product values with the culture of local people. This makes them a local favorite brand in every area they work.
9) Excellent CSR activities – Timely and well-thought of CSR initiatives by the brand have strengthened its position all over the world.
10) Strong workforce – An employee strength of more than 170,000 from all parts of the world gives it a strength of being a truly global company with diversified cultures working in the same organization.
11) Effective advertising and marketing – They understand the need for right advertising for the right people. This has always been a strength of Unilever to come up with unique ways of promoting their products in the target geographies and coming up successfully.
12) Economies of scale – The volume of business they deal in for every product is enormous giving them that extra benefit of economies of scale to bring down the costs effectively and taking the profitability to the next level.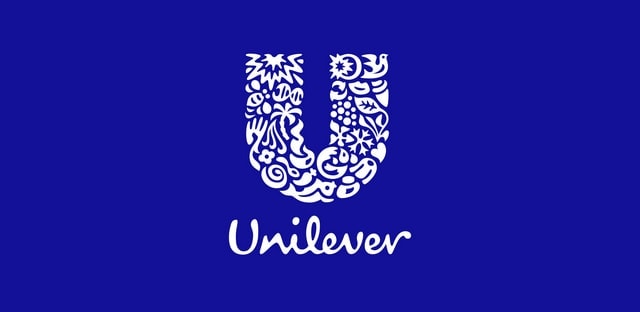 Weaknesses in the SWOT analysis of Unilever :
1) Imitable Products – All the consumer products are easily imitable and like other big company, Unilever also has similar problems in dealing with these issues.
2) Limited business diversification – In spite of its broad product mix, Unilever is weak because of limited diversification in businesses outside the consumer goods industry.
3) Huge dependence on retailers – There is a shortcoming in having a direct influence on consumers as buyers are directly affected by the behavior of retailers in this industry.
4) Availability of substitutes and low switching costs – For an end-user, there is almost zero switching cost to use other available substitute products. And these substitute products are available in abundance which makes this point important as one of the weaknesses.
Opportunities for the SWOT analysis of Unilever :
1) Growing economies demand more – The emergence of developing economies is raising the living standards of people all over which is a great opportunity for Unilever to place right products in right places.
2) Growing demand for health-conscious products – More and more people are moving towards the healthy products which are again an area to explore for Unilever.
3) Millennial generation and their lifestyle needs – The millennial generation is an increasingly big part of the target market of the Unilever group and by focusing on their needs and catering to them, Unilever can find faster growth and higher profits.
4) Put social media to use for advertising – A large population is already influenced by social media and if Unilever can divert towards social media from TV ads, it can be more effective at a lesser cost for them.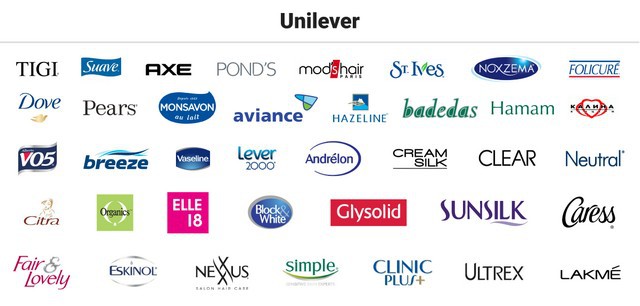 Threats in the SWOT analysis of Unilever :
1) Increasing popularity of private label brands – Big retails stores are coming up with their own private label brands and since Unilever's business is highly dependent on retailers this is a big threat.
2) Competitors are no less – Competitors like Nestle, P&G makes it more difficult to sustain in the market. Continuous launch of new products, with competitive pricing, is what it takes to fight with this threat.
3) Product Imitation – Product imitation is always a threat for companies like Unilever as it takes millions of investments to come up with something new and it falls in the danger zone as soon as someone decides to imitate it.
4) Growing popularity of Ayurveda products – The recent growth in the use of Ayurveda products is a real big threat to these commercial companies. Unilever has always started to combat that threat with the launch of Ayush lever but it is still a long way to go.