eBay is an American multinational e-commerce industry that was formed during the year 1995 and is headquartered in California, United States. eBay facilitates business to consumer and consumer to consumer sales through their websites. eBay was formed by Pierre Omidyar during the year 1995 and it has eventually become a distinguished success story of the dot-com bubble. eBay is supposed to be a multibillion-dollar business by having their operations in about 30 countries as of the year 2011.
eBay manages their website, shopping website, an online auction where people and businesses buy and sell many goods and services. The website is provided free for buyers, but the sellers are charged based on listing items by having a limited number of free listings.
eBay is the platform where the world goes shopping, sell, and give. It works with the mission to be the world's favourite destination to discover unique selection and great value. eBay provides the sellers with the platform, support, and solutions that are required for the businesses to grow and succeed. The success of eBay is measured by means of customer success.
eBay has roughly about 180 million active buyers, 1.2 billion live listings, and 459 million app downloads. For more than two decades, eBay has been a constant support for small businesses who make use of their platform to reach their dreams. It helps them to connect to people by means of technology to create more opportunity for all.
On any day, there are millions of products spread across various categories available for sale on the eBay website. It enables trade on national, local, and international basis with tailored sites in the markets around the world. By having many services coupled with these, like payment solution, eBay is enabling global e-commerce for the online community.
During the year 1996, the eBay site had hosted about 250,000 auctions in few categories like stamps, coins, beanie babies, and computers. By the year-end, it had overseen about 15,000 auctions daily with about 2000 of them being new each day. The eBay site receives about two million hits per week and the amount of money for goods exchange exceeds about $6 million for a year.
Through this article, let us discuss the SWOT analysis of the eBay business.
Strengths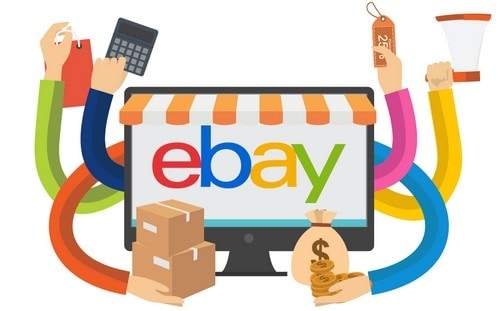 Leading Brand – eBay is the leading online auction and e-commerce brand and serves almost 97 million users.
Huge Presence in the Market – eBay is an early online business entry that has localized operation in about 30 countries. It is a recognized brand name.
Various Integrated Services – eBay has various integrated services in one place. Online purchase, ticket tracking, online payments, online money transfers, and many more.
Strong International Presence – eBay has a wide range of international presence thereby providing services to a larger consumer base.
Trusted Brand – eBay is a trusted online business company and has visibility among many people across the globe. It is also the most preferred brand in the market and has a large market value.
Huge Workforce – eBay has a huge workforce of about 14,000 people who work for them globally.
Strong Acquisitions – eBay has strong acquisitions with other parties like PayPal, Skype, StubHub, and many more. With these acquisitions, the brand has been strengthened.
Strong Business Focus – eBay strives both the e-commerce B2C and B2B business across the globe.
Use of Artificial Intelligence – eBay websites make use of Artificial Intelligence that helps in data analytics for various online research and to meet the customer requirements.
Wide Variety of Products – eBay has a wide variety of products that will cater to all the categories. With this, the website can get many shoppers who are looking out many products to shop for.
Good Customer Relations – eBay maintains good customer relations through the use of instant feedback.
Weaknesses
Fake or Fraud Sellers – There exist a lot of fake or fraud sellers who get connected with eBay. The company has tried best but still unable to eradicate these kinds of sellers fully. This is, in fact, a great weakness for the brand and hits the brand value as well.
Intense Competition – eBay has strong competition in this field as many new startups are emerging in this area. eBay also has a lesser presence in the physical markets.
Technology Malfunction – Any disturbance in the technology will affect the business to a huge extent. This is a great weakness for the business.
Limited Sensory Experience – eBay websites provide a limited sensory experience to customers at the time of their virtual shopping trip. It may affect customer satisfaction levels when purchasing sensory goods like clothes and food.
Opportunities in the SWOT Analysis of eBay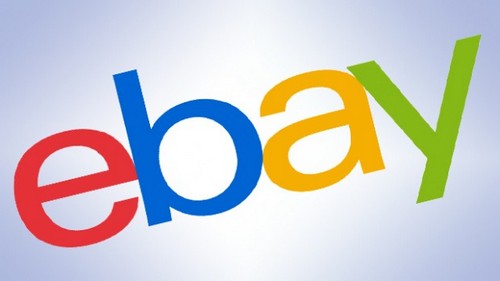 Non-Internet Markets – Those markets that are devoid of the internet are usually untapped in the eBay website. eBay should find out ways to bring them into the website and this will provide a huge opportunity for the business.
Non-Willing Customers – Customers who are unwilling in online shopping can be persuaded for the same. This will provide a huge opportunity for the business.
Bulk Selling – eBay can partner with other companies for bulk selling.
New Global Business Market – eBay could make use of the new global business markets opening in India and China.
Mobile Technologies – eBay may benefit from the increasing use of mobile technologies among customers.
Threats
Security Threats – eBay website can be subject to online frauds and there can be security breaches that can affect the eBay business.
Illegal Entities – There can be a lot of risk being involved with many illegal entries. This is a serious threat to the business and can affect them in many ways.
Increased Competition – New emerging competition in the field of online commerce is a big threat to the business.
Various Government Policies & Taxations – Various government policies and taxations that are being passed time and now, can affect the business margins and operations.