Over the years, more and more companies are looking into new methods to deal with changing customer behavior, recession, increased competition, etc. The purpose of all companies, no matter their size, small or large, is to focus on increasing market share and market exposure and to become more time effective and cost-effective. Therefore, more and more companies have started to apply the cooperative marketing (co-op marketing program) concept in their businesses.
Cooperative marketing presents the collaboration between two or more partners or companies involved to achieve common or distinct goals. Most of the time, the companies with related businesses are the ones that benefit the most from this strategy due to the sharing of marketing expenses, manpower, etc.
What is Cooperative Marketing?
Cooperative marketing refers to the collaboration of two or more companies to offer customers a more comprehensive and valuable product or service. This type of marketing method allows companies to share the costs associated with advertising and promotional activities.
It also provides the opportunity to reach a larger customer base than they could have done on their own. Co-op marketing partnerships offer mutual benefits, providing companies with a cost-effective way to expand their reach.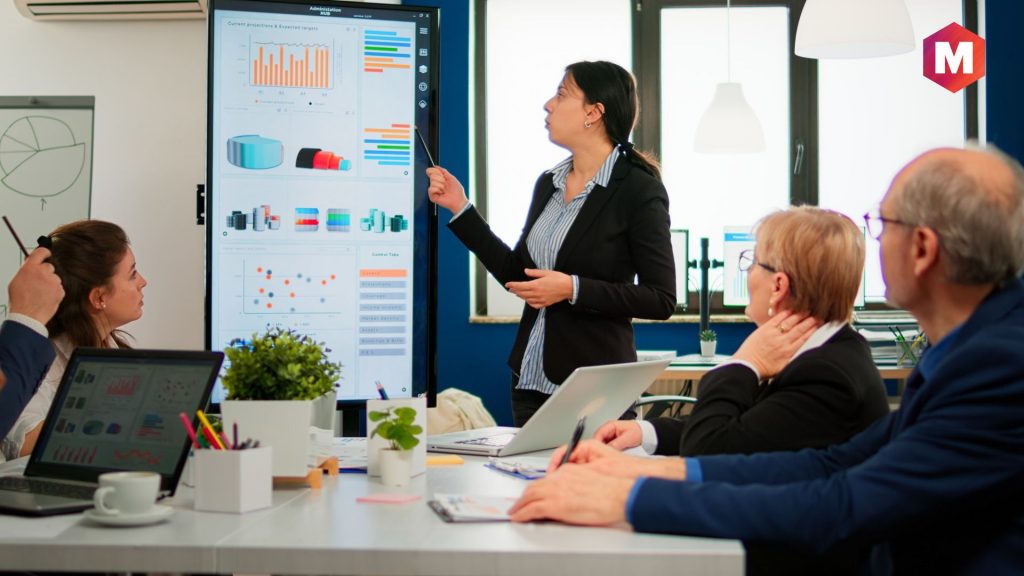 The simplest example of Cooperative marketing is when you find Dell marketing with an "Intel inside" logo. Now this form of marketing is useful for Dell because people then trust Dell's laptop. But it is also useful for Intel because people know that Dell has Intel inside. Thus it is beneficial for both and both companies have to be involved together. Hence it is a practical implementation of Cooperative marketing.
As a twist of the more traditional, territorial marketing methods, cooperative marketing requires extensive cooperation and interaction with contract negotiators, lawyers, creative designers, social media specialists as well as management on both sides.
However, there can be issues when the corporate cultures are different and there is a difference in the style of management and workflow. In such cases, proper communication and sharing of the responsibilities between both partners can be the best answer to avoid all issues.
Any agreement to combine marketing efforts can be seen as a cooperative marketing strategy and it can work for both – complementary companies as well as for direct competitors. The biggest benefits achieved by employing this strategy are represented by the economies of scale, as well as resource sharing, and collective bargaining.
In the case of small and middle-size companies, this strategy can prove to be very beneficial as it allows the organization to gain exposure.
Despite all these benefits, the process of developing marketing and advertising assets can be quite laborious. All of the partners involved in a potential agreement have to clearly outline the responsibilities and must agree to make a financial investment in the partnership. This investment should be equal to each partner's derived benefits from the respective partnership. Thus, partners can have different equal shares depending on the advantages that they get from the respective agreement.
Project research has to be conducted to identify the group of customers to which the offer would attract the most. After the cooperative marketing agreement has been put into a contract, the targeted customers have been identified and the offer has been conceptualized, the plan is implemented with responsibilities being shared between all the parties involved.
Importance of Cooperative Marketing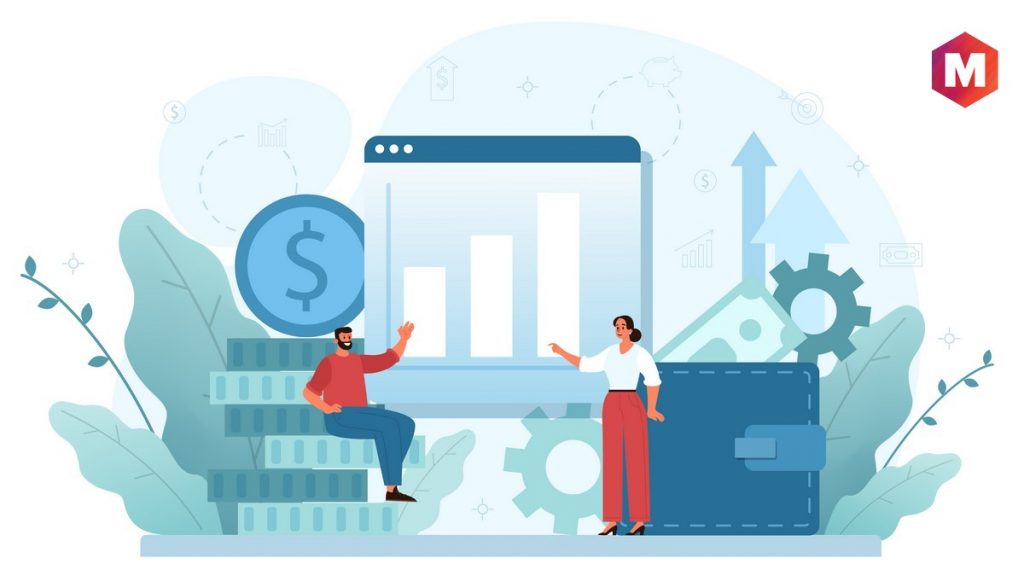 Cooperative marketing is a powerful, inexpensive, and underused tool that can be used by any company to boost sales and profits.
The main benefit of cooperative marketing is that it's an excellent way to reach out to potential customers in an affordable way. There's no need for expensive advertising campaigns or expensive marketing strategies; you can just get started with some basic knowledge about what makes your business unique, and then use that information to connect with potential customers who are likely to be interested in your product or service.
You'll also find that cooperative marketing doesn't just bring in new customers—it helps build up your existing customer base as well. In many cases, if you're able to build a strong relationship with your target audience through cooperative marketing, they'll become repeat customers who keep coming back for more.
Functions of Co-operative Marketing
Cooperative marketing is a powerful marketing tool that is often overlooked. It features two or more companies coming together to promote one another's products, services, and brands.
The main functions of cooperative marketing include:
Increased Sales – By combining your business with other businesses that complement yours, you can increase your sales and exposure while saving money on marketing costs.
Increased Awareness – By working together with other businesses in an industry, you will gain exposure through their presence as well as their customers' awareness of your brand.
Increased Brand Loyalty – If a customer likes one of the brands involved in a cooperative marketing campaign, they may choose to purchase from another brand involved in the same campaign because they feel loyal to all of them.
Increased Customer Base – If you work with other businesses in an industry, your customer base may grow as their customers become aware of your brand.
Finally, cooperative marketing can help you to diversify your marketing efforts so that you don't have to rely on one method. By working with other people in an industry, you will have more options available to reach potential customers.
How to Develop a Cooperative Marketing Campaign?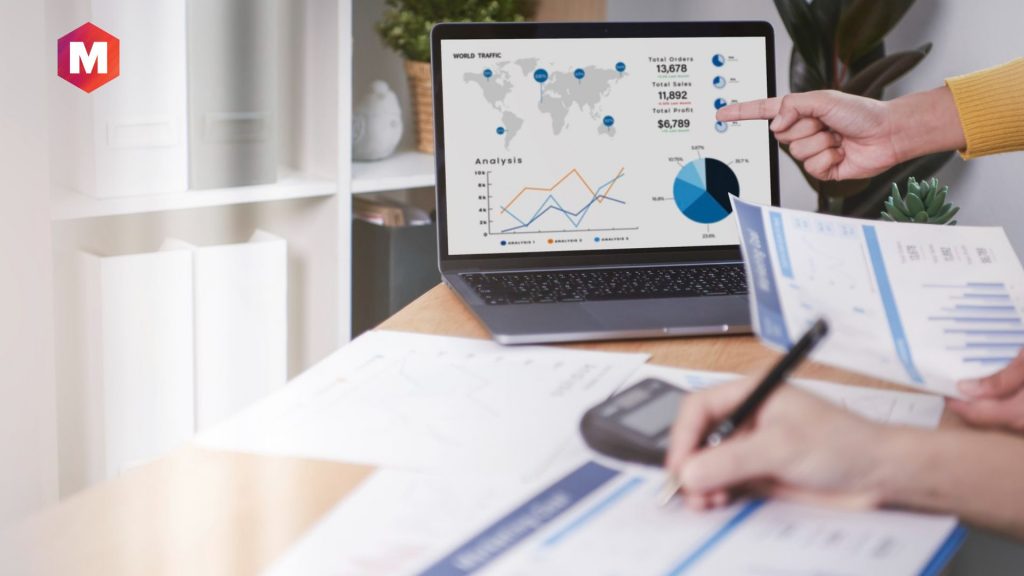 Co-op marketing is a great way to increase your brand's exposure while keeping low marketing costs. It's also extremely cost-effective, so it's a good idea to consider this strategy during your next marketing campaign.
There are three steps for cooperative marketers to develop such a campaign: identifying your target audience, choosing the best partners (such as retail businesses) for your campaign, and creating an effective marketing plan.
1) Identify your Target Audience
First, you'll need to identify your target audience. Who are you trying to reach? What problems does your company solve? What unique value do you provide? Once you know this information, you can start looking for potential partners who will benefit from working with you.
2) Choose the Best Partners
Next, choose the right partners for your campaign. You want companies that offer complementary products or services or have a large customer base in common with yours. You'll also want partners who are willing to promote themselves alongside yours—otherwise, there's no reason for them to join forces with you.
3) Create an effective marketing plan
Finally, create an effective co-op program that outlines how each partner will contribute to the campaign and what they'll get out of it (e.g., increased sales). Then implement it! Also, regularly check the campaign performance analytics and marketing materials to properly use your co-op funds and establish your cooperative branding.
What type of companies should implement Cooperative Marketing?
Cooperative marketing is beneficial for any company looking to increase its reach and exposure with minimal cost. It can also be used by companies that have trouble finding the right partner to help them reach their goals. Whether you're a start-up, small business, or established company, it is an affordable and effective way to get your message out.
For example, Walmart and Coca-Cola have a long history of working together to promote their respective products. In a new partnership with Coca-Cola, Walmart is expanding its usage of drone delivery. Another example can be seen between Nestlé and Starbucks, which work together to provide customers with a variety of coffee options.
Affiliate marketing also offers companies the opportunity to cooperate with other businesses. Affiliates are typically compensated for referring customers to a brand and can help build visibility for both parties while allowing customers to benefit from a variety of products and services. Amazon affiliate program is a great example of this.
Hence, whether you want to grow your business or just want to expand its reach, a cooperative strategy is the way to go! Cooperative marketing works with a well-crafted strategy and the right partners, and you can maximize your marketing efforts while saving time and money by using it strategically.
Examples of Cooperative Marketing Campaigns
To better understand co-op marketing programs, let's take an example of how singers work and also how farmers work.
The singers usually work in a group so that they can play in a scene/event together. This diminishes the expenses of renting the place as the rent is divided among all the singers. But at the same time, all artists gain exposure to the audience from that single platform.
Similarly, farmers bring all their produce to a common market to sell their products. This ensures that the customers all have to come to one spot. Plus smart farmers can package their product and supply multiple options at lower rates.
A Starbucks coffee shop can often be encountered in many of the big malls or shopping centers around the world. These malls then market the Starbucks and at the same time, Starbucks also markets the malls in their ads which promote their locations.
Another cooperative marketing example is the meal deals offered by KFC. These deals combine KFC's food items with Pepsi drinks to create an attractive package that customers can enjoy. It also ensures the promotion of both Pepsi and KFC as a result.
And a final example would be the companies offering frequent flyer miles (such as KLM) partnerships with hotels, car rental agencies, and restaurants.
Which Job Titles are associated with Cooperative Marketing?
1) Marketing Manager
The marketing manager oversees the overall marketing strategy of the business. This includes developing a cooperative marketing plan, as well as creating campaigns to promote both products and services.
2) Brand Manager
The brand manager is responsible for overseeing the branding of a business's products and services. This includes developing advertising and promotional material, as well as ensuring that the product's brand is consistent across all marketing channels.
3) Market Research Analysts
Market research analysts are responsible for gathering and analyzing data about consumer behavior. They use this data to create marketing strategies that can increase the reach of a business's products and services.
4) B2B Sales Managers
Business-to-business (B2B) sales managers are responsible for developing relationships with other businesses to increase sales and profit. This includes negotiating co-op marketing agreements, as well as managing customer relationships.
5) Digital Content Strategists
Digital content strategists' role in co-op marketing programs involves creating content that is both engaging and search engine friendly. This includes developing effective SEO strategies, as well as crafting compelling copy for websites, emails, and social media channels to promote all the partners involved in the co-op marketing partnerships.
Conclusion!
Cooperative marketing ensures that multiple different brands have access to a common target audience by reducing advertising costs and leveraging each other's marketing network. This type of co-marketing can be a powerful tool for all brands involved, as it is an effective way to reach larger audiences and increase brand awareness. By joining forces with a different and complementary company, both brands can benefit from each other's strengths. The result is a strong partnership that will help each company reach their marketing goals.
Liked this post? Check out the complete series on Marketing