Every organization likes to look at a graph of sales that shows growth. As much as everyone would like to do that, not every organization is able to achieve that. Increasing sales is very crucial but increasing sales is not a one-time thing. It is a regular process and if done neatly, it gets better results.
Balancing sales with other things like ethics, availability, profits etc is a challenging job. However there are few strategies to increase Sales and all of them are applicable to every kind of organization be it a startup or a conglomerate, but the nature of business will determine which strategy to use for which organization.
For example, Digital Marketing is the best choice for an eCommerce organization while Advertising is essential for FMCG brands.
10 Strategies to Increase Sales :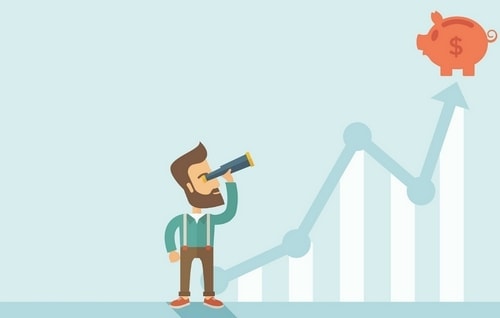 1) Advertising :
Advertising is a message promoting the company's products and/or services by any sort of medium. It is one of the oldest and most widely followed techniques of increasing sales. Advertising has the features and benefits of the product along with the price.
The ad may be in any form like print, online, billboards, hoardings or even personal. Advertising is differentiated on the basis of the method adopted to promote. It is divided into three types:
a) Above the line advertising (ATL) :
This is the process in which mass media is used to reach masses. There is no proper targeting in ATL ads and ads are posted more for promotional sake than anything else. The idea is to increase awareness about the brand or product. Specific messages may or may not be in ATL ads.
Examples of ATL ads: Television ads – which are targeted to no particular group and is classified into mass advertising, primarily for mass awareness. In the case of Print media, ads in Newspapers, magazines etc. are ATL ads and finally radio ads which are broadcasted to public everywhere. Even Billboards and hoardings on roads fall under this category as it is going to be seen by everyone on the road.
An ad of Red Bull on television will be Above the Line advertising
b) Below the Line Advertising (BTL) :
BTL is exactly opposite to ATL wherein individuals are targeted specifically for specific products. These ads are for influencing buying decisions rather than creating awareness. The targeting and segmentation are done very selectively and the communication is tailored to suit individuals.
Examples include Direct advertising and marketing which includes SMS, pamphlets, personalized emails etc. Public relation events like press conferences, marketing events, roadshows, etc.
An SMS telling about recent availability of new Red Bull Red Edition would be BTL Ad.
c) Through the Line Advertising (TTL) :
It involves a combined approach from ATL and BTL. TTL has advantages of both the earlier ones and it is a group or mass message with customized reach for customized audiences. Since it has advantages of both, it is considered more effective than both and it also helps in better branding and positioning of the products in the minds of the customer.
For example, Digital marketing is one of the best examples of TTL. Posts are created for a group, targeting specific individuals. Everyone – targeted and sometimes even non-targeted see the ads. For the targeted audience, it leads to revenue generation and for non-targeted ads, it helps in brand recall and promotion. Thus, TTL is more effective when ATL and BTL put together in terms of reach and even in terms of cost.
2) Price :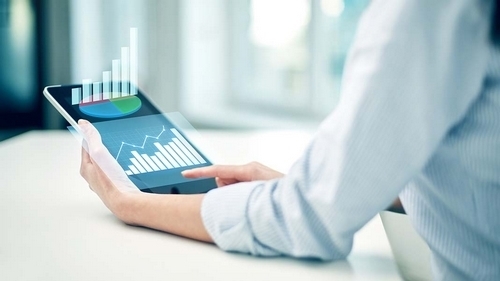 Out of 4Ps of marketing, Price is one of the important factors and direct determinant of revenue generation. Companies have worked on prices in many ways to come up with convincing pricing that can get them a good sale. There are few strategies in pricing which can be worked upon:
a) Penetration pricing :
The product is priced lowest compared to competitors targeting mass population. The profits are low in penetration pricing but voluminous sales are what gets higher profits. Since price is not a hindrance product appeals to a majority.
b) Discounts :
Another form to boost sales is providing discounts over and above the marked-up price. The discount percentage is pre-decided and usually, even after the discount, sellers are able to make a decent profit. The discounted pricing may be offered for short time by creating artificial stock depletion which may soar the sales.
c) Freebies :
Giving away a free product with the product is also one of the strategies of the Sales increase. The free product could be of a different kind or it could be of some kind. In some cases, it could be Buy-One-Get-One or Buy 3 get 1 or any other combination. The advantage of the latter methods is that it helps in faster stock consumption.
3) Sales team :
Another way to increase sales is to motivate the Sales team. This is applicable especially in case of B2B sales where the salesperson is the influencer for buying behavior. Encouraging and motivating the sales team with better salaries and benefits is one way to do that.
Offering incentives after completion and over-achievement of Sales Targets is another and a more effective way. In case of higher salaries, the salary will be deposited irrespective of the fact that whether the salesperson has performed or not but offering incentives and bonuses after completion of targets ensures two things – first that target is achieved and second growth is achieved.
The growth looks good in case of the financial well-being of the company and gets growth for the entire organization with higher profits. Another aspect of Sales team would be to provide better training. The sales team are the face of the organization in the market.
The better they represent the organization, the better it would be and a very important part of selling would be to give a proper sales presentation to the customers which would involve explaining the features and benefits, advantages of product over the competitors, convincing the customer and answering all the queries.
If sales teams are not properly trained, they wouldn't be able to sell in the market and hence many multinationals spend a lot of time and money in training them. How else would someone convince the customer if they are not convinced themselves?
4) Marketing :
It is often said that Marketing is the backbone of the sales team. Having an effective, clever and unique marketing strategy helps to boost sales. There are many marketing strategies which can be applied but using a relevant strategy for a relevant product always gets good results. One such example is creating curiosity or Suspense Marketing.
Marvel movies have done a wonderful job in that case. Making the audience wait to the end after credits to watch a post-credits scene and throwing hints about next connecting movie helps to promote and pave the way for the next movie and secure audience.
Other marketing strategies like Guerilla marketing can be used to promote Sales. For example, Colgate advertised on the stick of an ice cream. The brand was visible only after the entire ice cream was over and it said, 'Don't forget to Colgate.'
Different brands have used various marketing strategies and deciding which works well for your brand is a crucial determinant of failure or success in it.
5) Study competition for Benchmarking :
It can happen in many incidences where competition performs better than your brand. You may have worked your best to create and promote the brand, you used the best possible strategies and applied them in the field with the best possible teams but results are far away from them.
In such cases, one can always study competitors and what is working well for them. Benchmarking is comparing your performance against the best in the field. You can always modify and tailor fit those strategies to suit your product.
6) Tie-ups :
Product tie-ups have been successful in many cases to increase sales. Using the platform of other products or services to promote your product is tie-up. The association serves both purpose of the company and ultimately the customer is benefited.
For example, tie up of McDonald's with Coca-Cola as beverage partner. No other beverage is promoted and served in McDonald's apart from Coca-Cola. Likewise, Pepsi with Burger King and Subway. Customers have a taste of the product in the restaurant and they purchase a bottle of Coca-Cola if they like the product. This way, Coca-Cola ensures its not freely distributing the product and the customers get a taste.
7) Customer service :
It is not only a product market anymore. Even product-oriented companies also have to provide the best service to retain customers. Tall promises are made while explaining the features and benefits of the product and while the promotion is always a promotion and not the reality, customer expectations may be set high.
If the product malfunctions, it is the duty of customer service to provide proper resolution to the customers. At times, even if the product fails, the customer service may be able to retain the customer. For example, Dell Laptops come from budget to high end. Dells customer service is one of the best in the laptop industry even if they have high product complains.
The fact that the company has still managed to sales higher than most of the competitors itself says that in spite of having a high probability of troubles with the product, customers would still buy owing to the superior customer service. At times, customer service can bring lost customers which would not be possible by the Sales team. Thus, providing excellent customer service is an integral part of increasing Sales.
8) Approach Customers :
A very basic strategy of increasing sales is asking Customers what they want or Are they liking what they are getting and such things. Simple customer feedbacks can improve products drastically because in the end its customers who are going to generate revenue.
Customers today are better product specialists than product managers in an organization. They know their taste, they know the market and they have options and if you need your product to be chosen by them, you need to ensure to listen to them. Customer feedbacks are a great way to do that. Thanking or rewarding customers after a feedback works wonders and ensures regular feedbacks.
While a positive customer feedback is an asset for the company, a negative feedback has devastating effects in the long run. Companies should encourage and appreciate positive customer feedbacks and work, rectify and take negative feedback very seriously.
Apple and Google customer services are one of the quickest in the mobile industry. Even though the company may not directly be present in your country, nevertheless, customer service calls are arranged in coordination with customers timings within 24 hours.
9) Product quality :
A unique quality product always commands the market and generates incremental sales. It can be most expensive or it can have limited availability, it is going to sell like hotcakes. If the product is excellent then there is little need for customer care service.
However, maintaining that quality and uniqueness can be very challenging and if the company is unable to do that, it can lose most of its market share as well as sales. Developing a superior product is not enough in today's competitive market, maintaining that superiority is what gets the sales.
For example, Apple was considered to the most innovative company of Silicon Valley and true to its reputation, it got customers iPod, iPhone, and Mac with Apple Operating System, all of which were highly innovative products. Later when Steve Jobs passed away, customers and market saw the loss of innovation in Apple.
Products were simply altered and presented and with emerging competition Apple was unable to keep up until in 2017, Apple launched iPhone X and it altered the way users interacted with phone and for the time being it gave the edge again to apple but Google launched a heavy attack on iPhone with its flagship Pixel devices which had industry's most superior camera and at an affordable price than Apple. Thus, maintaining the quality of the product is equally essential to increase sales.
10) Other methods :
Other methods to increase sales are customer referrals. Every customer who refers a new customer is benefited. This motivates customers and they themselves become a salesperson for the company or the product and bring new customers, effectively increasing sales. Another most effective method to increase is promoting word of mouth. This could also be seen as a modified form of Customer referrals. Word of mouth, if genuine, can bring a lot of customers and boost sales voluminously.
Liked this post? Check out the complete series on Sales