Companies always need employees to help them in realising their goals and objectives as far as operations are concerned. It is the desire of every firm to ensure that they hire the best personnel who will always put the interest of the organisation first to make sure that productivity and desirable results are attained. However, it is never an easy task to select the best employees because people have unique abilities and different ambitions.
When it comes to hiring sales personnel in an organisation, one important aspect that you need to have in mind is that sales require teamwork rather than individual effort. It thus implies that most of them must be willing to be team-players to help in driving sales high. But the fact of the matter is that sales personnel recruitment has to vary from one organisation to the other depending on the needs and products or service of that particular organisation.
Factors that influence the Recruitment and Selection of Sales personnel
Type of product
Companies that deal with engineering goods or services will indeed require sales staffs that are proficient in technical skills that pertain to the product. The reason behind this is because they will be able to demonstrate to the potential clients how these items work in the process of convincing them to make the purchase. On the other hand, companies offering B2b products need sales personnel who have perfect presentational skills.
Designation
This is also an essential element that is always looked into when hiring sales personnel. The placements usually vary from an ordinary sales staff to regional sales manager. It, therefore, suggests that the approach for recruiting individuals to suit the particular title or rank will also be different. For instance, you will need a regional sales manager that has vast experience, knowledge and understanding of the various sales aspects. This is contrary to hiring an entry-level sales personnel, which probably little knowledge and expertise will be required.
Process of recruitment
Ordinarily, an organisation ought to have a sales department. This is the department that deals with the hiring of sales personnel from recruitment, interviews and ultimately employment. The senior most officers in this particular department such as sales managers and regional sales managers, in conjunction with the human resource department, are involved in the entire process.
It is essential to include all these parties during recruitment process because of it usually a dynamic field and requires a person with strong sales profile. Some relatively small companies may also choose to consult recruitment agencies to help them in identifying the best talents that would suit their needs.
Primarily, there are two methods that companies usually use in recruiting sales team; Internal and external methods. The internal process involves hiring from within, which means existing employees are hired to take the positions that are vacant. It is usually an approach that many people laud within the organisation because it makes it possible for the employees to climb their career ladder from within. The other good thing with this method is that it helps the organisation to use few resources and time during the entire process.
On the other hand, external recruitment involves hiring potential employees from outside of the organisation. The candidates for filling these positions are recruited from other companies to come and feel the required sales positions. It is also an ideal way of hiring because it enables the organisation to get individuals with new ideas on how to carry out the job. But it is also regarded as an expensive and time-consuming process because several things are involved before the required candidate(s) are finally hired.
Interviews
Ultimately, the company will have to put the potential sales personnel they are recruiting into a vetting process to determine their suitability before hiring them. This is the usual way of fine-tuning to get the best talent that makes it possible for you to hire the best out of the selected few.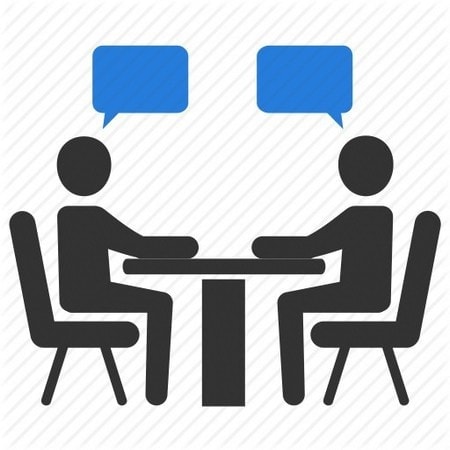 Summarizing the above, Sales personnel recruitment and selection is generally done in the sales department. Furthermore, this article will outline how exactly can sales personnel be recruited along with sources of recruiting sales personnel.
Liked this post? Check out the complete series on Sales