Making sales and keeping customers satisfied is most important for small as well as powerful businesses. Sales is an important mean to keep your business running.  Therefore, the role of sales consultant becomes important for a business, because salesmen are the mediators between a company and its consumers.
The main job of salesmen is to promote products and services produced by the company and building a long-lasting commercial relationship with the customers. A job consultant can be hired by companies or there can be self-employed job consultants.
The job consultants who are hired by a company receives salary and other benefits and self-employed job consultants work independently and get paid as per the amount of work done by them.
The consultants deal with the inquiries made by customers, find out the best solution, and help them to make purchase decisions. In addition to this, they work hard to find out potential customers and negotiate with them for orders and in this way generate revenue for the company.
In this article, you will learn about the qualities, responsibilities, qualifications, and skills, and questions asked in the job interview or a sales consultant.
Qualifications and skills of a Sales Consultant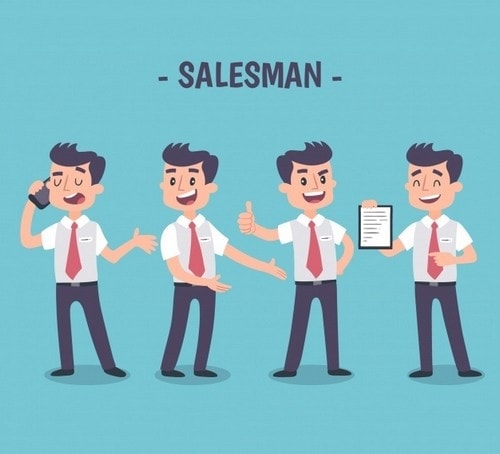 i) Work experience of at least 3 years in supervisory role.
ii) Work experience of at least 10 years in an inbound or outbound sales role.
iii) Bachelors degree in advertising, marketing or any related field.
iv) To be able to work for 40-50 hours per week.
v) Excellent written as well as oral communication skills.
How to get a sales consultant's job?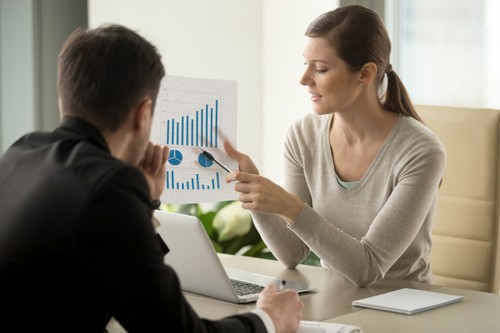 1) Get the right education
However, most organizations don't ask for a specialized educational degree for the job profile of a sales consultant. But it will be a boon for you if you get an education in business management, business administration, marketing, advertising, communications or any other related field. In addition to this, it will help you to expand your career in the same field, if you have a master's degree in the business-related field. Therefore, you should get the right educational degree if you want to work in a reputed organization.
2) Gain enough experience
It is important for you to get the right experience in the fields of business development, marketing, or sales if you want to get successful as a sales consultant. Most companies have a requirement for a sales consultant to have work experience leadership position managing, inbound or outbound sales, or training junior sales associates. If you don't have experience in any of these fields then you should try getting an entry-level job and work out your way up.
3) Ascertain your area of expertise
if you are certain to get a job as a sales consultant then next step for you to determine in which field you would like to work in? There are various fields such as sales consultant in healthcare technology, a sales consultant in cybersecurity, or sales consultant in marketing automation etc. Therefore, explore various fields and read about them and find out which field appeals you most before settling down for a job.
4) Do networking
In business, professionals have to rely on networking to expand and built their customer base. You should build networking with other business professionals to get more potential customers. therefore, you should never miss any networking event, fellow alumni from business school programs. In addition to this, keep a healthy relationship with your former manager and colleagues so that they introduce you with new potential customers.
5) Work on your soft skills
To become successful as a sales consultant, having excellent soft skills is must for you. Therefore, you should work on expanding your relevant soft skills like team leadership, written and verbal communication, persuasion, negotiation, client service, problem-solving, public speaking, and goal setting.  Along with these skills, you should also be a quick learner so that you can learn about new products and sales processes quickly.
Role of a sales consultant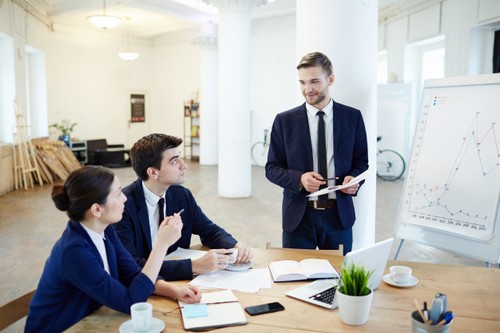 1) To look for clients and converting leads into customers
Each sales consultant is provided a particular segment or territory to find potential customers and build a relationship with them. Usually, sales consultants are provided with sales targets every month and a good way to complete your target every month is to find new customers.
It will be a boon for you if you can find a new market segment. By doing this, you can improve your sales figures. As a sales consultant, you should always stay positive and optimistic and provide services to your customers with a personal touch.
2) Understand your market and products
It is very important for the sales consultant to understand the products and the market they are responsible for selling. They can answer the queries of customers only if they have an understanding of the product they are selling. Having knowledge of the product can help sales consultants to work out effective strategies to sell them better. In addition to this, the sales consultants should also study and understand the products sold by competitors.
This will help sales consultants to send their product better and they can use that information to convince their customers to buy their product rather than the product of the competitor.
3) Maintain a good record
One most important responsibility of a sales consultant is to maximize the number of opportunities to sell to their clients. Therefore, it is important for sales consultants to become organized and keep records of their sales. This can be done with the help of a CRM system or Sales Management Tool. With the help of these tools, the sales consultant can organize customer's appointments and can also keep the record of completed Sales.
In this way, they can also add new information in the system, which can be used for future sales. Having organizational skills enables you to contact more existing as well as new clients in a working day. Different sales consultants use different techniques to enhance their daily performance. Therefore, you should never miss a chance to learn from your seniors in the same field.
4) Develop Relationship with clients
The key to success as a sales consultant is to keep your customers happy and satisfied. A happy customer will return and give you more business, in addition to this, he will recommend your products and company to his friends, family, and colleagues. Therefore, it is crucial for a sales consultant to provide good after-sales services. Making a follow-up call can get you another sale of a similar or different product in your sales range.
Other outdoor events such as exhibitions and local train associations provide you great opportunity to meet new as well as existing customers.
Qualities of a sales consultant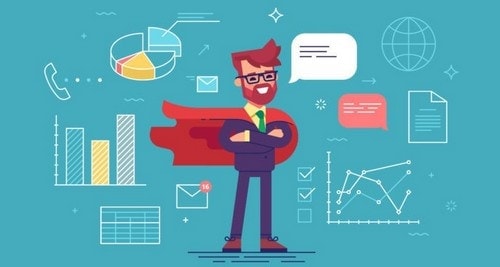 Working as a sales consultant requires a great level of commitment and various other skills. In this section, you will learn about the five qualities a sales consultant must have.
1) Optimism
People like to be in the company of people who have a positive aura. Therefore, having a positive personality can help you to make more sales. A sales consultant should always keep a smile on his face, which should be done without many efforts.
A sales consultant must use positive language while interacting with customers. A famous speaker and author, Orel Ray Wilson said that a great salesperson is always excited and enthusiastic and does not make complain about anything. You should make the use of words with positive connotations like admire, quality, beneficial, helpful etc. while describing a product or service to customers. Positive description helps you to make sales easily. Therefore, practice to keep a positive approach in whatever you do.
2) Persuasion
It is very important for a sales consultant to be able to convince customers to buy their products and services. He should have skills to convince buyers that why they need that product and how buying that product will be beneficial for them.
To be able to do this, a salesperson should have detailed knowledge of the product and service that he is selling, so that he can point out the benefits of the product or service and convince customers that how it will be advantages for them to buy that product. To achieve this a salesperson should learn to communicate his information precisely, listen to customers patiently, and be ready to answer the queries made by customers.
3) Detailed Oriented
Having a deep knowledge of the product or service that you are selling is most important for a sales consultant. You should keep yourself up-to-date about the change in the price of the product, policies, sales leads, and inventory.
You will feel confident if you have knowledge about the product that you are selling. Keep a record of all the sales in the past and maintain digital files so you can retrieve them easily whenever you need them. In addition to this, keep records of every meeting with customers. this will help you to at the time of follow up.
4) Outgoing personality
A sales consultant must have an outgoing personality. You should be ready to interact with people that you don't earlier to convert them into your customer. however, if you are little timid in nature, you can get over with it with practice.
Learn to approach people without the intentions of converting them into a sales lead. Work hard to learn how to sell something to someone who is unknown to you. practice to introduce yourself warmly. Keep a smile on your face, use engaging and positive language, and approach in a friendly way to everyone you meet. Practice is the key to enhance your skills.
5) Persistence
A successful sales person never gives up, no matter how hard a situation gets. You should be ready to make dozens of calls every day and numerous visits to be able to complete your target. A persistent salesperson will generate leads, follow up fast, and do everything necessary to convert a person into sale lead.
These individuals stay away from procrastination and negativity and always move one step ahead so that they never miss a chance to make a new customer and get their old customers to keep coming to them again and again.
In the article so far, you have learned about the responsibilities, qualities and qualification and skills for the job of a sales consultant. In the next section, you will learn about how to ace an interview for the job of a sales consultant what types of question you should expect in the interview.
Interview questions asked in the job interview of a sales consultant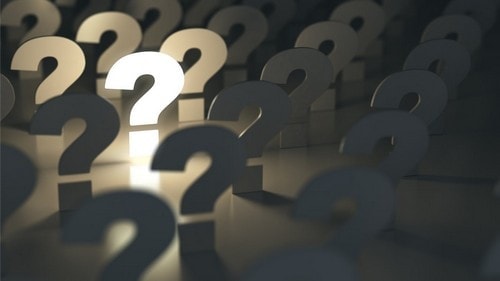 The job of a sales consultant is to analyze the sales structure of businesses, generate sales leads, and provide a suggestion for improvement. A sales consultant can work in the customer service department or sales department of any organization. In addition to this, they can also get job consulting firms. The question that we will provide you next can be asked in any of these interviews. it will be boon for you if you have sufficient experience in sales or customer service.
Interviewers look for candidates who are goal-oriented and are open to challenges. In addition to this, analytical skills and good communication skills are key requirements for the job of a sales consultant. Make sure to prepare these questions beforehand and prepare answers to these questions from your own experience. It will be helpful for you if you practice a mock interview with your friend or an experienced person.
Other than that, wear formal clothes, be on time, control your nervousness, and answer all question from the best of your knowledge.
Expected Questions for the job of a sales consultant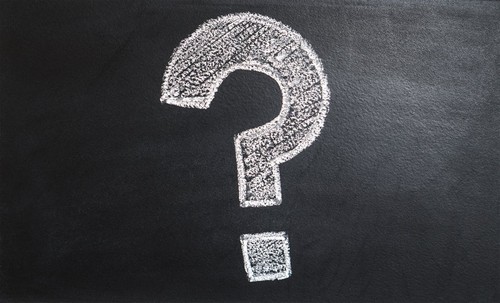 Behavioral Questions
i) Tell me about the change in sales technique that you have made and took benefit from it?
ii) Tell me about the time when you failed to reach your sales goal? Why did that happen? What did you do then?
iii) What is your most significant achievement in your previous job?
iv) How do you handle conflicts or competition between team members?
Role Specific questions
i) What do you know about market analysis?
ii) Tell me about your experience in customer service/sales?
iii) What are the main elements of a stellar presentation?
Iv) How can a team achieve excellent customer service?
v) Tell me about your experience when you make a public speech or a speech to motivate your team in your previous job?
Operational and situational questions
For the job in consulting firm
i) How do you manage when you have to meet different customers within a strict time frame?
ii) What did you learn from your previous job that you can implement in your new job?
iii) What is your preference of sector to work in?
iv) How do you make/ prepare presentations?
For the job of in-house consultant
i) Are you familiar with the products made by our company?
ii) Have you ever used products made by our company?
iii) What will be your strategy to keep your team motivated?
iv) What suggestion will you give us to boost our sales?
One can expect annual income $15,000-$30,000 or even more depending on the role, industry, or sector. To excel in the role of sales consultant one should practice a lot, keep a positive approach, and get detailed knowledge about the products that you are selling.
Liked this post? Check out the complete series on Sales