Keeping the sales team motivated and providing them enough compensation to encourage them to get more sales is the top priority of every organization which provides services or manufacture products. A skilled and motivated team confirms the growth of the organization.
Therefore, every organization makes extra efforts to plan methods to motivate their sales team and motivate them to work hard. Sales compensation is the most frequently used method by companies to reach their sales target every month.
Sales compensation is a reward given to an employee in exchange for his services for the company. Sales compensation can be included in basic salary, bonuses, incentives, or commissions.
Different types of sales compensation plans are adopted by companies to encourage ideal behavior among the members of their sales team. Companies usually customize their sales plans as per their unique needs, financial status, and level of growth. It is designed in such a way that it lures sales representatives and achieve sales goals.
People designated to design sales plans must have deep knowledge about the business of the company, its ambitions, targets, objectives, level of growth, market situation, company's share in the market, and most importantly its finances.
Why sales compensation is important?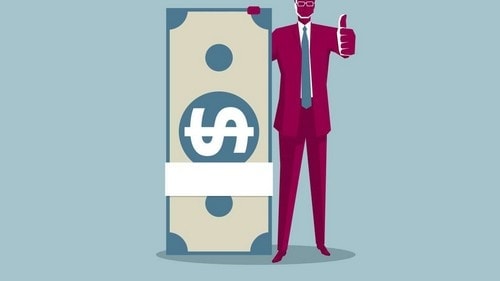 Including incentives in the sales compensation plan makes a totally new level of worth within your organization. Sales compensation enables you to realize decided results and reassure behaviors in a way planned for an individual role in the organization. It stimulates the behavior of every member of your sales team from junior sales representatives to senior-level executives.
However, the same strategy does not work for the members of all level. Hence, the sales compensation plan must be tailored in such a way that it impacts people in different sales roles successfully.
What is the need of sales compensation?
Leading sales organizations make the use of sales compensation to drive their sales performance. Quite frequently, sales compensation is used as a sales performance management tool to achieve decided sales targets. By providing sales compensations the behaviors and performance of sales representatives can be enhanced beyond their peak levels. In this way, companies can encourage their employers for consistent behavior not just for one time, but for monthly, quarterly as well as annually.
Sales compensation can help your company to establish in its emerging years as well as enable it to adjust according to the changing market situations. Therefore, sales compensation ensures the desired sales targets.
What are the components of a sales compensation plan?
Components of a sales compensation plan are important factors for defining how and what you plan to assess each sales role. There are big data tools available in the market, which empowers you to standardize the elements of your plans against the best compensation practices, thus, enables you to stay competitive against your competitors. These elements should be easy to understand, the objective in nature, and limited to a focused number as per the comparative analysis.
In this way, your sales representatives can decide which goal should be prioritized which will be beneficial for both revenue generation and your business. specific elements are required to be highlighted as per their significance such as
a) Related to an individual representative which can actually affect results.
b) As per the job roles and responsibilities.
c) Concentrated on a particular outcome
d) Can be tracked as well as forecasted easily.
How to make an Effective Sales Compensation Plan?
From the above discussion, it is apparent that the behavior of a sales representative is directly affected by the sales compensation offers of a company. Certain elements of a sales compensation plan promote and develop positive sales behavior of sales representative which in turn will boost sales. To get effective results of a sales compensation plans and to encourage desired sales behavior following strategies can be used by companies.
i) A clear and simple sales compensation plan
A compensation plan must be clear and simple to understand. It should clearly mention what benefits employees will get for what type of services. It should not be complex, otherwise, it will fail to serve its purpose i.e. to encourage employees.
ii) Reward your employees
Design a sales compensation plan that pays noteworthy rewards, hence, enhances sales behavior of sales representatives. Also, make sure to provide rewards as early as possible. Employees get encouraged when they are appreciated for their efforts and they work harder if they are rewarded sufficiently.
iii) Provide solutions
besides this, you should help your employees with the things they are struggling with and at the place of pointing out their mistakes provide them solutions to efficiently reach their sales target. It is in the hands of employers to develop certain behavior in the members of the sales team. Providing solutions rather than yelling at employees when they fail to meet their target can help managers to improve sales behavior and, thus, enhanced sales outcome.
Types of Sales Compensation
Choosing the right sales compensation plan for the organization is an important decision for an organization to make. Having the right plan will motivate your employees, boost your sales, and multiply your revenue without risking your profitability.
However, there is no single sales compensation plan that can fit in all organizations. each organization is required to think about various factors such as industry, sales cycle length, size of the company, and many other similar factors. In the following section, you will learn about different options that you can consider while devising a sales compensation plan for your organization.
1) Straight Salary Sales Compensation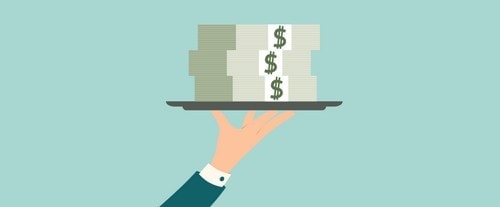 this type of sales compensation plan is not very famous among the organizations, but if planned properly they can be devised to make an effective sales compensation plan. In this plan, you will pay a straight salary to your employees and no commission, no bonus, and no incentives. This type of sales compensation plan is employed in companies which prohibits direct sales.
When your sales representatives work in small groups and efforts made by everyone is equal or your team is relatively very small or your sales representatives are required to spend most of their time in other works related to sales other than selling. This type of compensation plan usually does not motivate employees as there is no greed in employees for additional incentives.
Advantages of straight salary
i) Beneficial for industries which prohibits direct sales.
ii) There will be no surprise of payroll expenses.
iii) It encourages teams in the members of the sales team, as they will be paid equally for their efforts and work.
iv) Employees will want to work in your organization as they will be paid consistently irrespective to their performance.
Disadvantages of straight salary
i) Your growth of the company can be limited as there will be no competition among the employees.
ii) It will not be enough or tempting for a sales representative with the potential to bring huge sales. Hence, you will end up attracting people who like to work within their comfort zone and don't want to take challenges.
iii) Your employee retention can dramatically reduce because employees who want to get paid as per the efforts, they put in their work might leave your organization and start working with organizations with better sales compensation plans.
iv) There are high chances that your employees might become lazy as there are no monetary rewards for them for working hard and getting more sales.
v) You will not get efforts equals the money you pay as salary to your employees as they will waste most of their time in unproductive activities.
2) Salary plus commission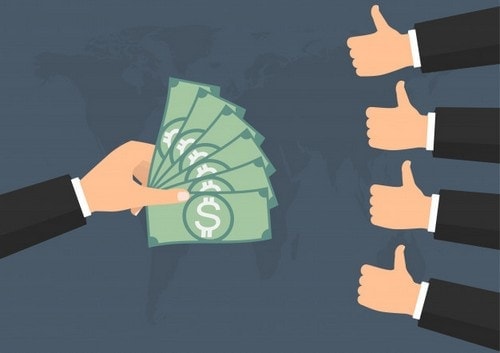 This type of sales compensation plan is the most commonly used sales compensation plan in industries. It is designed in such a way that the base salary of employees remains low and is compensated with the commission paid on the total sales made by them. To do this, companies need to use plan so that equal opportunities can be provided to all employees and there should be a proper metric to measure the performance of employees efficiently and the commission can be distributed.
This sales compensation plan is far better than the straight salary sales compensation plan as it motivates employees to work hard and make more and more sales. This sales compensation plan ensure stability as it offers a minimum salary to employees during low sales season or when they are training.
Advantages of salary plus commission
i) it keeps employees by providing them a secure base salary and a chance to earn more with extra hard work.
ii) sales can be boosted dramatically as employees will work hard to get more money in the form of commission.
Disadvantages of salary plus commission
i) It is difficult to administer this type of sales compensation plan.
3) Commission only
The meaning of this type of sales compensation plan is quite clear from its name. An employee will be paid on the basis of sales made by him and nothing else. This sales compensation plan provides no guarantee to employees for income.
Commission only sales compensation plan is easy to administer as you will pay only against the sales made, hence, you will get the maximum return back for the money spent by you. This sales compensation plan attract top-performing employees who are confident in their selling skills to be able to earn well, thus, ensures more sales. However, this is not favorable for employees as they can get stressed. There are chances that they will leave your organization because of the stress.
Advantages of "commission only" sales compensation plan
i) This sales compensation plan can be easily administered.
ii) You will attract skilled sales representative as they will only be getting paid on the basis of work they do.
iii) Better return for the money you spend as commission no additional expense.
iv) Your employees will be satisfied as they can plan their schedule on their own and are not monitored by other
v) No additional expenditure on people to manage their sales representatives.
Disadvantages of "commission only" sales compensation plan
i) There can be aggression among the members of your sales team.
ii) high turnover rate, as it does not provide base salary security or guaranteed income.
iii) Can cause stress in sales representatives because their monthly income might depend on the work they do.
4) Profit Margin / Revenue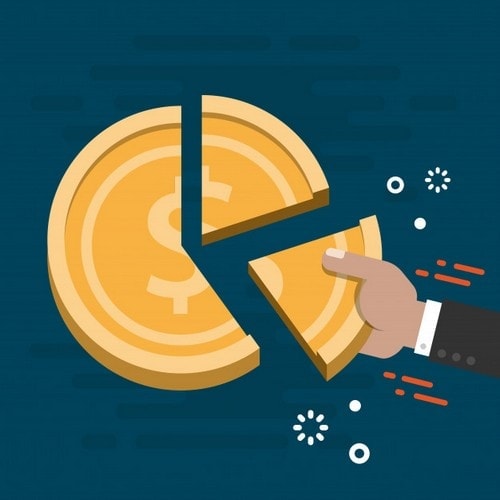 In this plan, people are compensated on the basis of how well a company is performing. This type of sales compensation plan is mostly used by start-ups because of the lack of liquidity. However, this plan should opt if you are sure that your employees can survive well during your low period.
Advantages of "Profit Margin" Sales compensation plan
i) Companies who are new in business or have low liquidity to use this plan.
ii) This sales compensation plan increases the loyalty of employees towards the company.
Disadvantages of "Profit margin" Sales compensation plan
i) Long-term incentives are required to be included to attract efficient employees.
There is one more type of sales compensation plan that is used by companies that work in different territorial areas.
5) Territory volume
This type of sales compensation plan is used in companies which have a team-based corporate culture. Territory volume is calculated by the end of each term. The total sales are split among the total number of employees working in the territory. To make this type of sales compensation plan work better, you are required to outline all territories clearly.
Advantages of "Territory volume" sales compensation plan
i) Sales will be a boost because of the competition.
ii) Team spirit among the members of the territorial team.
Disadvantages of "Territory Volume" sales compensation plan
i) Extra work to administer territorial teams.
ii) High Commissions are required to be paid.
From the above discussion, it is apparent that every sales compensation plan has its own advantages and disadvantages and not every sales compensation plan can be used in all organizations. the design of your sales compensation plan will depend on various factors such as the size of your organization, the kind of products you sell, age and stability of your company, and the goals of your company. Therefore, you should study all sales compensation plans well before employing it in your organization.
Liked this post? Check out the complete series on Sales