Testimonials are statements from customers that highlight their positive experiences with a company and the quality of its services or products. They usually come in the form of short anecdotes or quotes. Customer testimonials can be found in different forms. Brands often display them on their own website, but they may also be posted by customers on external websites, or social media pages in a less formal manner, such as customer reviews.
Customer testimonials provide an objective look at how customers feel about the company and its offerings, providing potential customers with useful information for making informed decisions.
When you display customer testimonials, they play an important role in branding and convincing prospective customers. They communicate the positive experience of existing customers to potential new ones, which serves as a kind of 'social proof' that helps them make an informed decision. As social proof, customer testimonials influence consumer behavior due to psychological factors rather than tangible aspects.
What is a customer testimonial?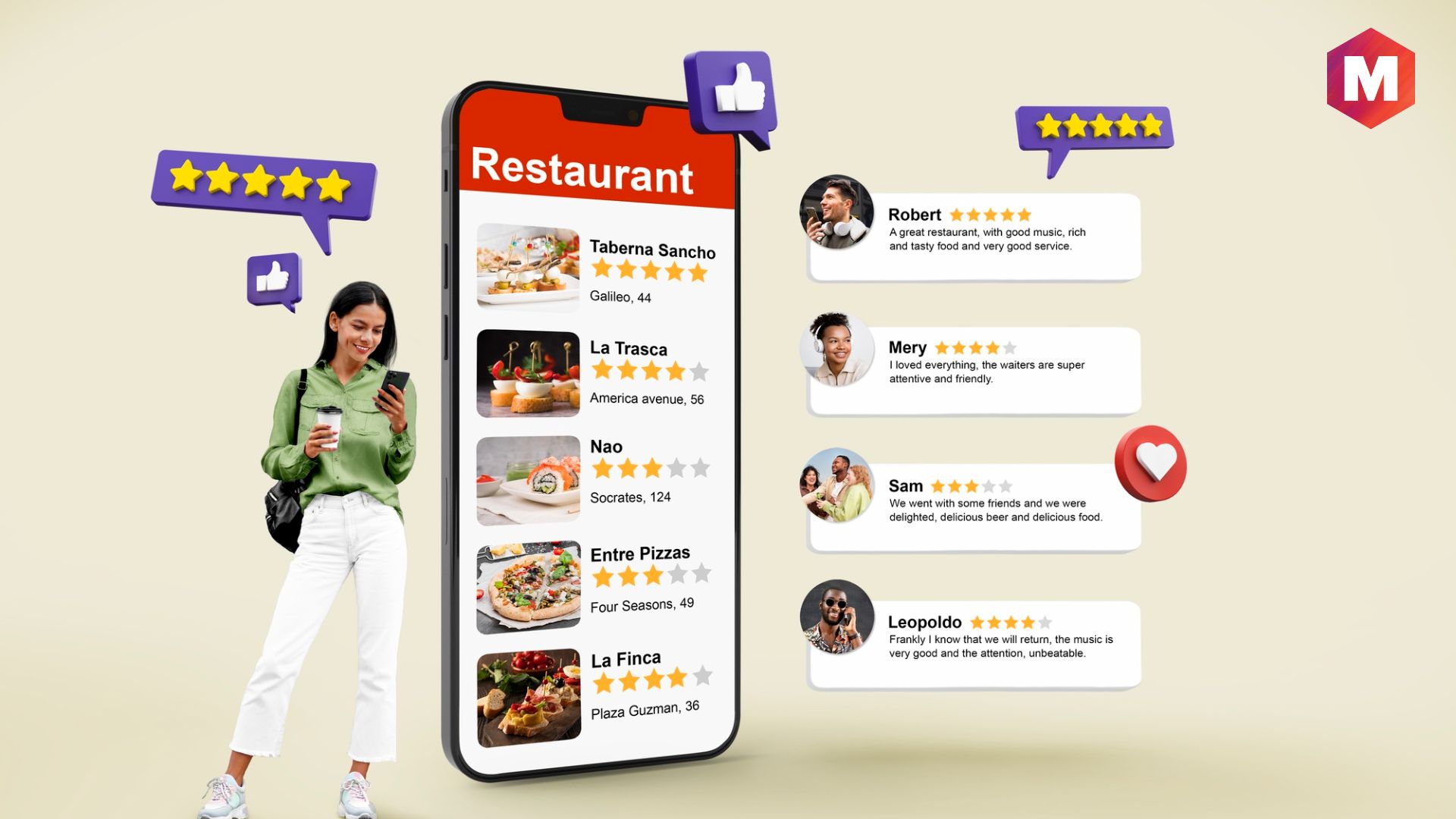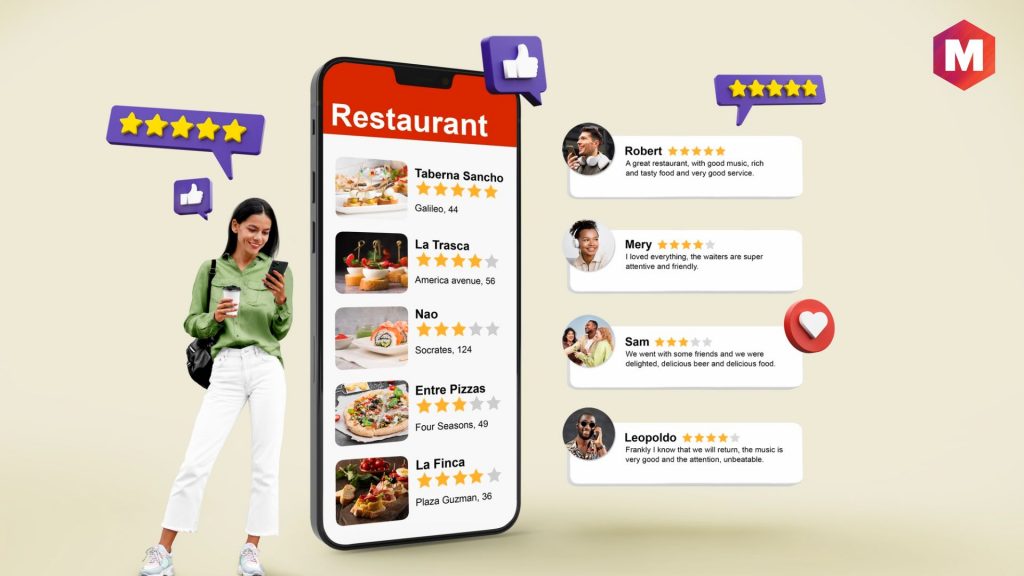 Customer testimonials are essential for businesses as they can demonstrate the worth of their goods and services, build trust amongst prospects, and ultimately entice more people to buy products or use services. The majority of customers treat online reviews with the same importance as a personal suggestion from someone they trust.
According to research, customers are just as likely to trust reviews from other people online as they would a personal recommendation. In fact, 79% of customers have been found to be in this situation.

Studies also suggest that reviews generally lead to an 18% increase in sales.
It's also important to ensure these testimonies are well-written and genuine to be effective. Negative reviews online can be detrimental to businesses, with the majority of people likely to reconsider their decision if the company has a bad reputation. In fact, a staggering 86% of people feel this way.
Below given example can help you understand what are customer testimonials quite easily, as you must have seen such sorts of client testimonials at so many places online –
A Common Example of a Customer Testimonial
You must have seen testimonials like this at so many places online –
"My experience collaborating with ABC Company has been fantastic. They showed professionalism and gave tremendous assistance from the start. They heard our requirements clearly and offered us customized solutions that addressed our individual needs perfectly. ABC Company provided us with first-class customer service; they put in a lot of effort to ensure that we were content. We are highly recommending them to anyone seeking an IT solution."
Why are testimonials important?
Testimonials are very effective in convincing people as they provide a form of social proof. This psychological concept is based on the notion that humans tend to act as others do, thinking that it reflects acceptable behavior.
According to BrightLocal's survey, almost all of the consumers read online reviews for local businesses. Additionally, a majority of them are making decisions based on Google reviews' evaluations.
Testimonials are a powerful tool to help people make purchase decisions as they are actual and honest opinions from customers who have already used the product or service.
Studies have shown that testimonials are an impactful way to boost a business's ROI. The data points to them having a huge effect on conversion rates and sales numbers. It is clear that this strategy is effective in increasing profits.
According to McKinsey & Company's survey, a simple improvement from 2.5 to 4.5 stars in product rating led to a significant increase in sales figures for the company's lighting products.
Trustpilot's survey revealed that the majority of customers are more inclined to purchase from websites that have positive ratings & reviews displayed on their homepage. Furthermore, 85% of people are swayed by reviews found on product pages.
Ultimately, it can be concluded that customer testimonials are an essential and invaluable aspect of any ecommerce business.
They provide powerful social proof and trustworthiness to the brand, which is crucial for generating sales and growing the business in a competitive environment.
Furthermore, customer testimonials assist in building consumer confidence, encouraging them to make purchasing decisions, and ultimately increasing overall profits.
9 Customer Testimonial Examples
1. Quote testimonials
Quote testimonials are a great way to demonstrate how much customers trust your product or service. By sharing these stories, you can develop connections with your potential customers and provide motivation for them to purchase your offering. Furthermore, it helps build trust between you and the audience, making them more likely to invest in your business.
Quote testimonials are an effective way to persuade customers to choose your company over others. They help showcase specific benefits and features that you provide, thus reinforcing the reasons why customers should pick you.
Example-
Working with ABC company was an amazing experience. They demonstrated great professionalism, had a well-structured system in place and went beyond their call of duty to ensure my satisfaction. Therefore, I would highly suggest partnering with them.

– John Doe, Satisfied Customer
2. Social media testimonials
Every day, customers spontaneously post hundreds of positive reviews on social media without realizing they are doing so as a form of testimonial.
It's important to keep an eye on what people are saying about your brand and products online. This can be done by keeping track of all references to your organization, monitoring conversations around related keywords, and watching for hashtags that include your company/product names. This makes it easy to spot testimonials which you can then share with a simple click.
3. Influencer testimonials
Influencer marketing has become commonplace within the business world, with its value currently amounting to over $13.8 billion. This strategy is highly effective, considering that a majority of people (61%) make purchases based on influencer recommendations.
Influencers are highly sought after due to the fact that they not only possess a vast audience, but their followers are also extremely loyal.
4. Video testimonials
Testimonial videos are a more engaging and dynamic way to illustrate customer feedback. The video testimonial approach can spark greater interest & engagement from viewers.
A customer testimonial video of a happy customer can be one of the best client testimonial examples that brands can use on their own testimonials page or social media channels. Video testimonials not only convince prospective customers but also develop a more constructive and conversion-driven customer relationship.
5. Customer success stories
Adding success stories to your website is a great way to demonstrate your trustworthiness and dependability as a business. It can also help give potential customers more confidence in your product or service.
Success story testimonials can also be a great sales booster as they offer potential customers a glimpse of the quality of service and products offered by the company. You can see an example of such customer stories below –
I had no idea it was possible to make money online until I discovered this program. It contained comprehensive guidance, and the customer service was amazing! Through the program that I'm enrolled in, I am experiencing financial success beyond my expectations at this stage! It's amazing how I'm able to make a living doing something that I am passionate about. Thank you for providing me with the opportunity to do so.!

– Qoe Z Smith, Program-Participant 
6. Customer Interviews testimonials
Interview testimonials are one of the most effective ways to get constructive, honest feedback from your customers.
They involve a simple question-and-answer format that helps you understand how satisfied they are with your products or services.
This is a quick & easy way to present feedback. You don't need any time-consuming rewrites or edits, just list the query and the response on-screen.
7. Long-form testimonials
Testimonials are usually brief and to the point, but there are advantages to having longer blog post testimonials as well.
A blog post testimonial page can provide comprehensive details about the different plans & features of a company's products or services. It can also provide customers with more in-depth information about what a company has to offer.
8. Product page reviews
Showcasing positive customer testimonials, ratings, and reviews on product pages is an essential practice for any e-commerce business as it helps potential customers to make an informed decision by giving them the opportunity to view the real experiences of past buyers.
With reviews from customers, potential buyers can get an understanding of how a product performs in actual use. This also helps to build credibility and trust between buyers and companies.
9. Case studies
Going beyond simple testimonials, you can create more detailed case studies that give an overview of how your product has been beneficial in addressing particular problems.
To stand out from the crowd and gain an edge in the market, it is essential to have something unique that sets you apart from others. Increase your competitiveness by creating a niche for yourself or your company.
Crafting a vivid narrative about your business and its journey to success is the best approach for effectively communicating your company's successes on the testimonials page. This type of storytelling can capture the audience's attention and demonstrate how your organization is succeeding in the market.
Here is a video by Marketing91 on Testimonial.
How to get customer testimonials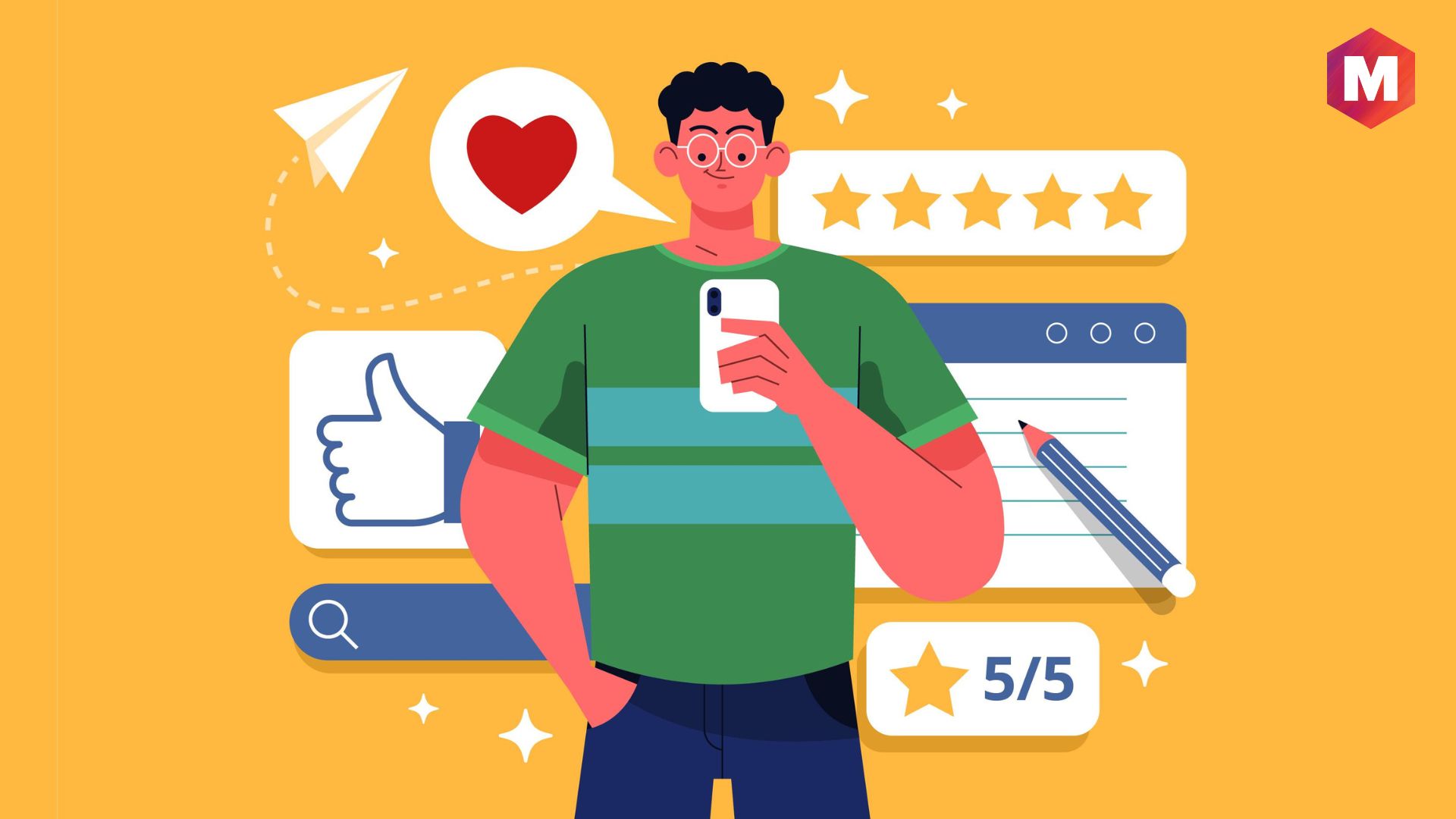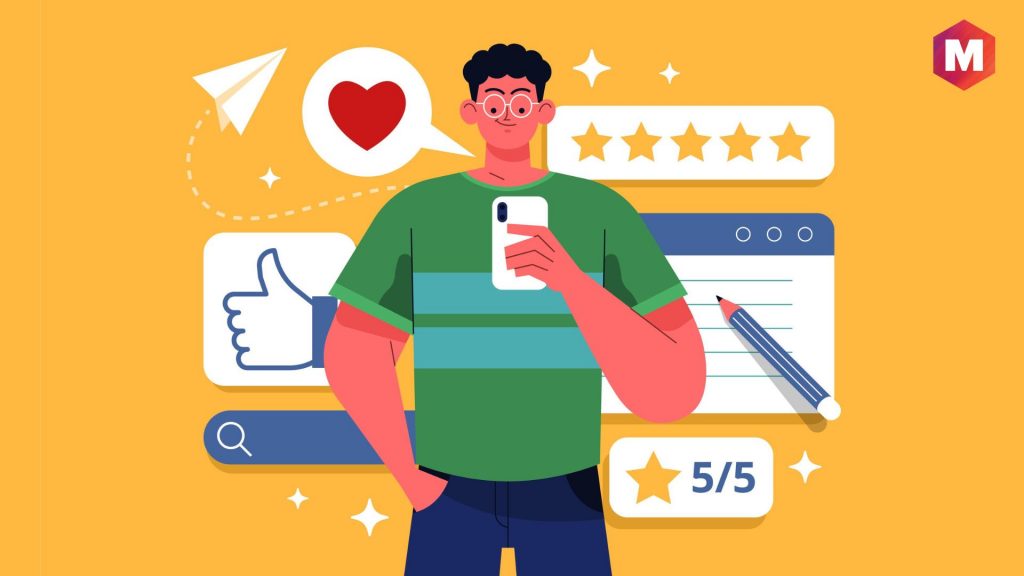 1. An automated follow-up email should be sent 5-7 days after delivery.
Automating the process of collecting customer feedback can save you a lot of time & effort. This simplifies the task and helps to quickly gather comprehensive reviews.
Automated emails sent 5 to 7 days after delivery enable you to contact customers and request their feedback on the product. This can help you understand customer satisfaction & make necessary changes accordingly.
To create a call to action and reward customers, businesses can offer discounts, enter customers into product drawings or highlight them on their social media accounts. All of these strategies help to foster loyalty and thank customers for their patronage.
2. Send a survey to measure customer satisfaction.
Through email automation, customer satisfaction surveys provide a great way to gain constructive feedback and valuable insights from customers. This can be done quickly & efficiently in comparison to other methods.
Gathering customer feedback after their purchase is a great way to evaluate your services. SurveyMonkey can be used for this purpose, which will enable the automation of follow-ups with the customers.
Gathering social proof through open-ended questions can be a great way to obtain customer testimonials and also discover areas of improvement in the customer experience. Asking these types of questions allows your participants to express their true feelings with more freedom.
3. Use apps to gather feedback
To make the process of collecting testimonials easier, there are several apps that can be integrated with Shopify, like Yotpo, Stamped.io, Shopify Product Reviews & Loox.
Companies can get positive feedback from happy customers easily through several platforms that offer product reviews.
4. Encourage the best customers to share their positive experience with others
To gain the best testimonials to showcase your services, you must identify the most satisfied customers from your customer base. This will give an accurate representation of what you offer and provide trust for potential customers. Here are some tips on how to spot them.
Starting with your most loyal customers is a wise decision since they are already aware of and enthusiastic about your products/services. Your VIP customers are the ones who really understand & appreciate your brand. Engaging with them is a great way to gather positive reviews & testimonials which will attract more customers to your business.
5. Connect with those who have given high scores on an NPS survey
Net promoter score surveys are a helpful tool for businesses to measure customer satisfaction and loyalty. This is done by asking the customers a single question which will help generate feedback regarding their experience.
Survey respondents can indicate their likelihood of an event occurring by assigning a rating from 1 to 10, with 1 indicating that the occurrence is highly unlikely and 10 demonstrating that it is almost certain to happen.
The data gathered can be used to identify customers who have positively reviewed your product/service (giving a rating of 9/10). These customers, also known as promoters, can then be contacted to write a testimonial that reflects the positive sentiments they hold towards your business.
Tips for Creating a Great Customer Testimonial Page!
To create dedicated testimonial pages that capture the attention of your target audience, consider the following tips –
Make sure to use the best and highest quality photos & videos possible to make an impact. You might need to hire a crew or specialists if you don't have the expertise in-house.
Aim to make your customers shine! Showcase their successes, build relationships with them, and let your own business and products take a back seat.
Request your clients to provide accurate figures that demonstrate the advantages your services have provided for their business.
Facilitate a user-friendly experience on your page by enabling visitors to filter testimonials/case studies based on industry, company size, or location. This makes it easier for them to locate stories that are relevant to their needs.
To spice up your marketing strategy, experiment with different formats like tweets and social media posts as testimonials (with permission of course).
Increase customer engagement by offering a streamlined way for them to submit their testimonials. This simple step can help you garner more feedback from your customers.
To effectively increase conversions, it is essential to include customer testimonials across your website; this includes your homepage as well.
To illustrate the potential of your product, showcase practical examples in addition to including quotes from your customers. Doing so can help potential buyers understand how it works and what benefits it can bring.
To create a sense of trust and connection with potential customers, websites & ads should show familiar logos along with the real faces of actual customers. This combination is sure to make a lasting impression.
Conclusion!
Customer testimonials are an effective way for businesses to establish authority and trust with their prospective customers. They serve as a great marketing tool that can aid in winning the loyalty of new customers.
Potential customers are much more likely to make a purchase if they find real-life customer testimonials on your website, in your marketing materials, or in emails. By providing such evidence that others have already bought & benefited from your products/services, you can give them the confidence they need to take action.
Liked this post? Check out the complete series on Customer Management