Customer acquisition incorporates practices involved in gaining new customers, which is the life-blood of any company, be it large or small.
That is why successful customer acquisition strategies are beyond doubt the number one priority of all the serious and smart business owners.
The acquisition of new customers starts with your product or business goal you are trying to accomplish. Such goals revolve around targeting and acquiring a group of potential customers and converting them into loyal customers.
Different techniques used for acquiring new customers involve marketing techniques, advertising strategies, lead generation maneuvers, etc. to target and meet with the target audiences.
This post will take you deep into the world of customer acquisition practices, and help you understand the best methods to widen your reach and optimize your conversions. So, without taking any further, let us get started right away-
Introduction to Customer Acquisition
In these times of globalization and the internet, the trends around the world are changing.
The new generation is keen on entrepreneurship rather than being trapped in a cycle of 9 to 5 jobs. We have seen an enormous rise in the number of start-ups in recent years.
And looking at the trend, a lot of information about starting a start-up or opening a business is available on the internet.
Although pitching your idea and getting funds from investors is an essential part of a start-up, gaining customers is the crux.
And here is where the term 'customer acquisition' comes into play.
Thinking about the value of the customer over time, tracking their inclinations, reviewing their engagements, and thinking like a customer are some of the integral parts of effective acquisition strategies that businesses should follow to target and convert new customers.
Let us dive deeper into the world of customer acquisition and understand what exactly it is in its simplest form-
What is customer acquisition?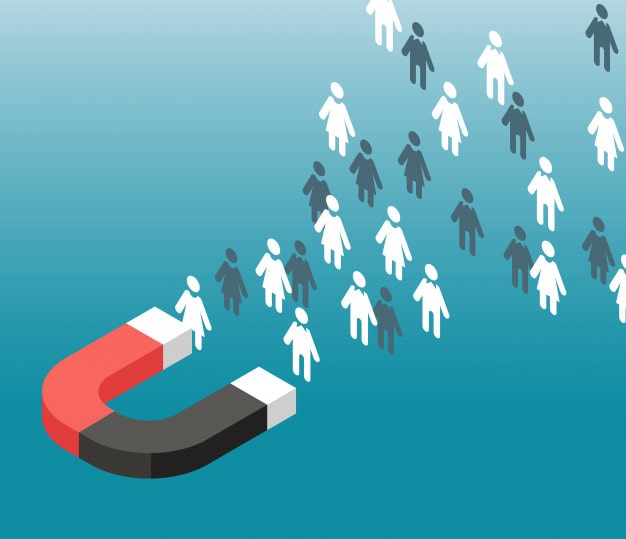 In straightforward words, gaining new customers may be called customer acquisition.
It is the process by which you attract and bring more clients and customers to your business. The aim of this process is two-fold.
Firstly, it focuses on creating a reliable strategy that can be used to gain customers. Secondly, the acquisition strategy is made so that it can evolve with the changing trends in the market.
Now, when you are well aware of what acquisition of customer is, let us now understand why it is essential for you-
Importance of Customer Acquisition
Customer acquisition is essential to businesses of all sizes and types. Gaining customers is the basic necessity of any business. Customer acquisition enables your business to-
Meet maintenance costs
Pay your employees
Gain profits and reinvest the capital
Acts as evidence of growth for the investors, partners, shareholders, etc.
Steps involved in acquiring Customers
How does a consumer become your customer? There are three necessary steps of how you meet your potential customers and convert them into customers.
The consumer becomes aware of your brand through some means.
He considers the utility value and affordability of your product/ service to him.
After considering the details, he makes an informed decision to become a paying customer of your business.
Some people consider the acquisition of customers similar to the lead generation strategies. Let us understand the exact difference between them here and now-
After looking at the steps, the fundamental question is, what is the difference between lead generation and customer acquisition. We will help you understand it better.
Now, considering the three steps, lead generation can be called the first step.
Those three steps as a whole are called customer acquisition. In short, lead generation can be called a part of customer acquisition.
All in all, lead generation revolves around the strategies for widening your reach, while customer acquisition is dedicated to converting those leads into loyal customers. Let us now go through some of the strategies that can supercharge your acquisition practices for improving the customer base-
Customer Acquisition Strategies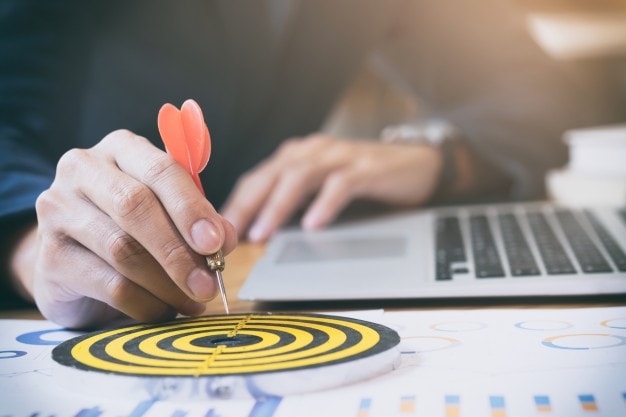 The plans you employ to attract consumers to your business and make them your customers are customer acquisition strategies.
Your customer acquisition strategy includes all the steps you take to make a consumer buy your product or service. Effectively, this implies that you will have to use your time and money to devise and implement your customer acquisition strategies.
How to create an efficient Customer Acquisition Strategy?
To devise an efficient customer acquisition strategy, three steps must be followed.
1. Identify the target audience
Every business has its target customers. Not everyone will buy your product/ service.
And to gain these customers, you will first have to identify your target audience. This is the group of prospective consumers who you think would be interested in buying your product or service.
All the customer acquisition strategies must be concentrated on that group. Knowing your target audience turns out to be extremely useful because it lets you channelize your resources onto a specific group of people.
That way, you can pay more attention to your potential customers and make the most of your funds.
2. Acquisition Strategies
Now that you know your target audience, you can devise various strategies to make them buy your product. Below listed are some of the best tried and tested methods of acquisition.
1. Landing Pages
The first step to all of this should be designing a perfect landing page. It should be pretty, attractive and should invite your potential customer to buy your product or service.
Different ways you can use landing pages for customer acquisition are-
Use landing page(s) integrated into site architecture and style
Opt for bespoke landing pages that are not part of the main site structure or style
Use Microsites with several pages or tabbed landing pages
Your home page can also be a landing page
Best converting landing pages are minimalist in design
CTA or Call to Action is the heart of every landing page
Use effective imagery in your landing pages
2. Content Marketing
All types of businesses can take advantage of this strategy. You can market your brand by providing eBooks, videos, images, and blog posts. Amateurs, professionals, and consumers continually search for products like these.
Also, you can project your brand authority by sharing your knowledge and expertise. This way, you can boost lead generation as the potential customers casually enter your website in search of information.
If they get valuable and useful content here, they will most certainly think about buying your product or service. The different content marketing strategy you can use for customer acquisition is-
Account-Based Marketing Content Strategy
Surveying Your Long-time Customers
Measuring How Your Sales Teams Are Using Content
Use content to increase brand awareness
3. Live Chat
Live chat is the most effective and interactive way to communicate with your potential customers, know what they want, and deliver it to them.
If the customers are impressed by your service, skill, and knowledge, they will most certainly consider buying your product or service.
A better option for this is an automated live chat by a live chat software program. This is efficient, as well as cost-effective. One to one interaction with the customers increases their engagement with your brand on a personal level.
Some of the top live chat tools you can incorporate in your customer acquisition strategy are-
HubSpot Live Chat
Olark
Drift
Intercom
SnapEngage
Pure Chat
ClickDesk
Kayako
Velaro
Bold360
4. Social Media Marketing
Social media has the power to spread your content like fire. It is the most effective tool as of now because of its ease of use and popularity.
Almost every person using the internet uses some of the other social media websites. It remains your responsibility to make the most out of this handy advertising tool.
Some of the key ways to use social media marketing for optimizing your customer acquisition strategies are-
Listening to your target audiences
Engaging your target audiences with content
Creating immediate opportunities to shop
Measuring and refining campaigns in real-time
5. Email Marketing
Email marketing might only seem an outdated option but is still highly relevant.
It is the most non-intrusive way of marketing. Emails have a touch of formality that modern-day social media websites lack.
So, the customer retention rate in this strategy is higher. Also, you get to contact the customer directly through their inbox. Unlike social media websites, you do not remain dependent on algorithms and online behavior of the customer.
Best email marketing practices for customer acquisition are-
Write to a real person, not to a list
Automating the customer journey
Never bury the lead
Creating lead magnet
Running a contest
Optimizing emails for mobile
Timing your emails
Make emails easy to share
Start using A/B Testing
Use your website to grow your email list
Include CTAs at the front and center
6. Referral Programs
It is a common human tendency that a person will believe another person rather than any image, book, video, or website.
Referral programs will help your brand grow by generating word of mouth publicity.
These will bring a lot of customers to the site and product page.
A simple trick of rewarding the referrer as well as the purchaser will help you generate a lot of extra traffic. Everybody wants to get paid, and you can use this tendency for your benefit.
7. Advancement
By using the above strategies, your page will finally start getting traffic.
But maintaining this traffic is also essential.
So, always keeping your website updated and optimized will further help to convert the visitor traffic into paying customers.
8. Analytics
It is crucial to understand which of your strategies are working correctly and which are not.
That way, you can focus on the best ones and discard the useless ones.
Utilizing analytics to the full extent will help you funnel your resources towards effective strategies and increase the business manifold.
Here is a video by Marketing91 on Customer Acquisition.
Tools to Support Customer Acquisition Strategies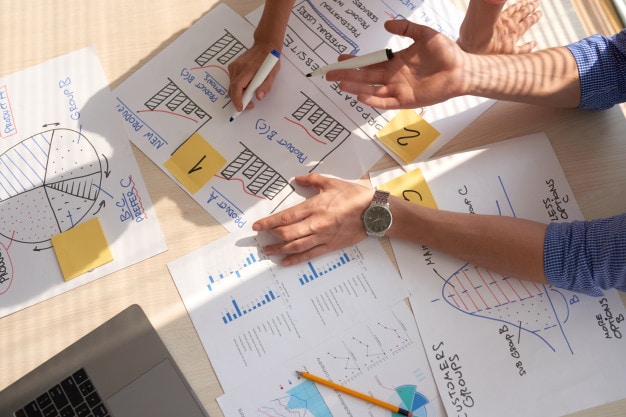 Now, to convert all of the above strategies into reality, you will need a lot of tools.
Luckily, a wide range of tools is available in the market. Since the industry experts meticulously design these tools, they will surely help to turn your potential customers into paying customers. Some of the best ones are listed below.
1. Drift
Cost- Pricing starts from $0 per month.
What does it do- turns conversations into conversions
2. Unbounce
Cost- Pricing starts from $79 per month
What does it do- It is landing-page development software. It will help you website pages, landing pages, and popups quickly. It comes equipped with a drag and drop mechanism.
3. Referral Candy
Cost- Pricing starts from $49 per month
It is a customer acquisition tool and a referral marketer. The device will provide incentives to its customers if they promote your product within their network.
3. Customer Acquisition Cost
All of the customer acquisition strategies come with a cost. Whether it may be a social media advertisement or landing page development software, all of these strategies need to be paid.
And, to run a successful business, one has to ensure that whatever one is spending to acquire a customer should never be more significant than what the customer is paying the company. If this doesn't happen, the company will spend more than what it is earning and incur losses despite high sales.
So, to check the efficiency of your customer acquisition strategy, you will have to calculate your customer acquisition cost (CAC).
CAC can be calculated by using a straightforward formula which goes as follows-
CAC= MC/ CA where,
CAC- customer acquisition cost
MC- marketing costs
CA- customers acquired
Now, the marketing costs will include every cost like salaries of employees, the price of resources, etc. So, the formula to calculate CAC is further modified as
CAC= (MC+ W+ S+ OS+ OH) / CA where,
CAC- customer acquisition cost
MC- marketing cost
W- wages of employees
S- marketing and sales software
OS- outsourced services
OH- overhead for marketing and sales
CA- customers acquired
By checking the CAC from time to time, you can make sure that it remains profitable. If the costs become unreasonable, you can always cut down the marketing expenses or increase the value per customer.
Wrapping thoughts!
Customer Acquisition may sound simple attraction of customers but is a pretty complicated process. But by using the information and strategies above, you can generate a healthy customer base and build a stable and profitable business.
On the concluding note, we hope that paying heed upon the above-mentioned customer acquisition strategies will help you in finding out, approaching, and fostering new and existing customer relationships.
What are your thoughts about the importance of customer acquisition in optimizing business growth, conversions, and sales? Tell us about your views in the comment section below.
If you liked this article, we bet that you will love the Marketing91 Academy, which provides you free access to 10+ marketing courses and 100s of Case studies.