The main aim of a business is to earn profits. Thus a company has to attract and retain those customers who are profitable. This is known as profitability analysis or customer profitability analysis (CPA). In Simple terms – An analysis of cost and revenue of the firm which determines whether or not the firm is profiting is known as profitability analysis
The 20-80 marketing principle says that 80% of the profits arrive from 20% of customers. This principle recently received a modification from Mr Sherdan who is a known marketing analyst. According to Sherdan the principle can be modified as 20-80-30, wherein 80% of the profits come from 20% of the customers and 30% of this profit is spent in managing the unprofitable customers!! A startling revelation.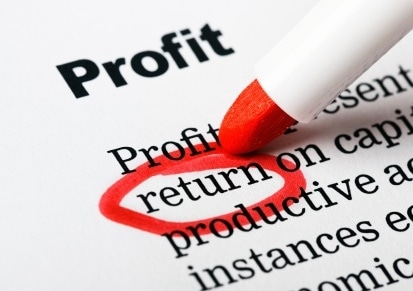 Furthermore, it is not necessary that the top 20% will contribute 80% profits. This is because they too have a cost consideration. A lot of the profits are spent in giving service to the top 20%. Furthermore, the top 20% also receive the most discounts. The smaller customers on the other hand do not require too much service, they do not get much discounts and they pay in full. Thus when we compare profitability vis a vis cost vs revenue, we find out that both the repeat customers and one time customers are equally important. This is the reason that saturated industries generally go after new customer acquisition rather then just concentrating on existing customers. And this is also the reason why industrial products manufacturers generally stick with their small customer group rather than going all out for new customer acquisition.
Thus the question is, What makes a profitable customer? A profitable customer is a person, household, or company that over time yields a revenue stream that exceeds by an acceptable amount the company's cost stream of attracting, selling, and servicing that customer.
Although customer satisfaction is measured in most companies, measuring individual customer profitability is not a known practice. For example – Several banks think that measuring customer profitability is a very tedious process
Profitability analysis mainly has a focus on three criteria
Customer profitability analysis (CPA) – Which calculates revenue coming from customers less all costs
Customer product profitability analysis – This equation helps calculate the profitability per product and per customer.
Increasing company profitability – which increases the competitive advantage of a company
Implementing TQM – which increases the total quality
1) Customer Profitability analysis
The customer profitability analysis is bases on activity based costing and helps in calculating the revenue coming from customers while at the same time removing all costs from it thereby calculating the actual profitability per customer. To read in detail about customer profitability analysis click here. The CPA is a very important tool for profitability analysis and is frequently used.
2) Customer product profitability analysis
Firms like HUL and P&G have a wide variety of product portfolio. So what would be their benefit per customer per product? To calculate this, the customer product profitability analysis can be used. To read more about it click here. This profitability analysis method can be used to find out both – profitable customer as well as profitable products.
3) Increasing company profitability
Companies don't need to produce products with high value itself, but also products which are competitive in the market because of their pricing. As commented by Michael porter – Cost leadership is one of the leading sustainable competitive advantages a firm can have. Thus a company has to take care of its cost which will subsequently bring its profitability. Furthermore, any advantage the firm has, should be seen as a customer advantage. Developing on customer advantages will result in increasing the overall company profitability.
4)Total Quality Management
Profitability of the firm also depends on its ability to continuously improve its products and processes. TQM involves everyone and the concept believes that with involvement of the top management, the workforce, suppliers and even customers, the overall output of the firm can be increased and thus the firm will always meet customers expectations thereby thoroughly satisfying them and therefore increasing the overall profitability of the firm.
Thus profitability analysis leads to the firm discovering the areas where it is profitable and where it is not. It can help the firm decide where it can lower the cost and where it can increase value. Thus in the end, we come to the point mentioned at the start of the article. The motive of a business is to earn profits and profitability analysis helps the firm achieve the same aim.