Every business deals with marketing challenges of some kind. A comprehensive marketing plan and careful analysis are needed to identify efficient strategies to connect consumers, increase brand recognition, and boost sales. However, developing a successful marketing strategy is a difficult task that calls for commitment of time and money. To make the most of marketing chances, it's critical to evaluate existing marketing activities, pinpoint issues, and create a strategy. I'll go through the main marketing challenges organizations face in this piece, along with solutions.
How challenges in marketing may affect your businesses?
Businesses often struggle with various marketing challenges such as targeting the right audience, keeping up with industry trends and new technology, integrating traditional and digital marketing tactics, and effectively managing campaign resources.
These challenges might make marketing teams feel overburdened and make it difficult for them to get a return on their efforts. Marketing efforts may be ineffective and lack a strategic focus if the proper resources and abilities are not available. Businesses risk reaching too few or the incorrect consumers if they don't have a comprehensive understanding of their target demographic and how they spend their time.
It may be tough to differentiate oneself from rivals as a result of these difficulties in campaigns and communications. You may, however, take the required actions to get over these marketing obstacles and maximize the effectiveness of your marketing initiatives by using the tactics I'm going to outline.
10 Marketing Challenges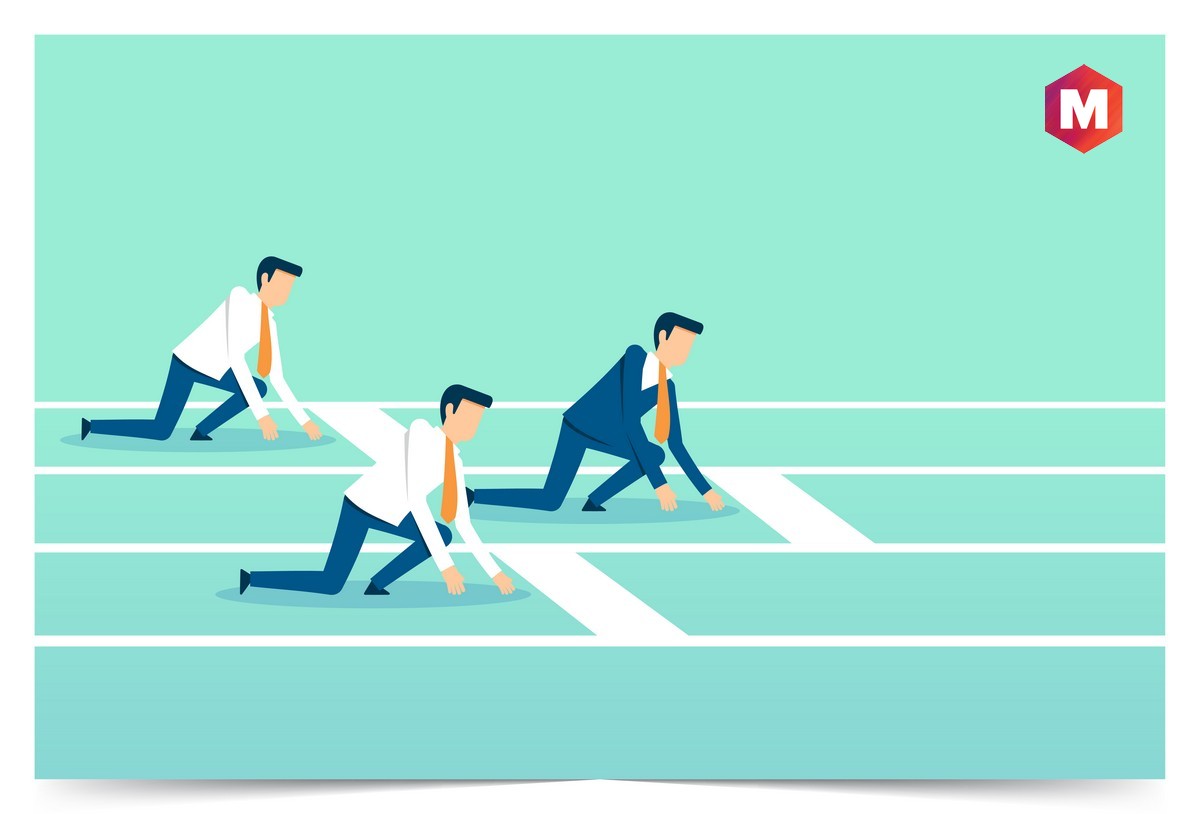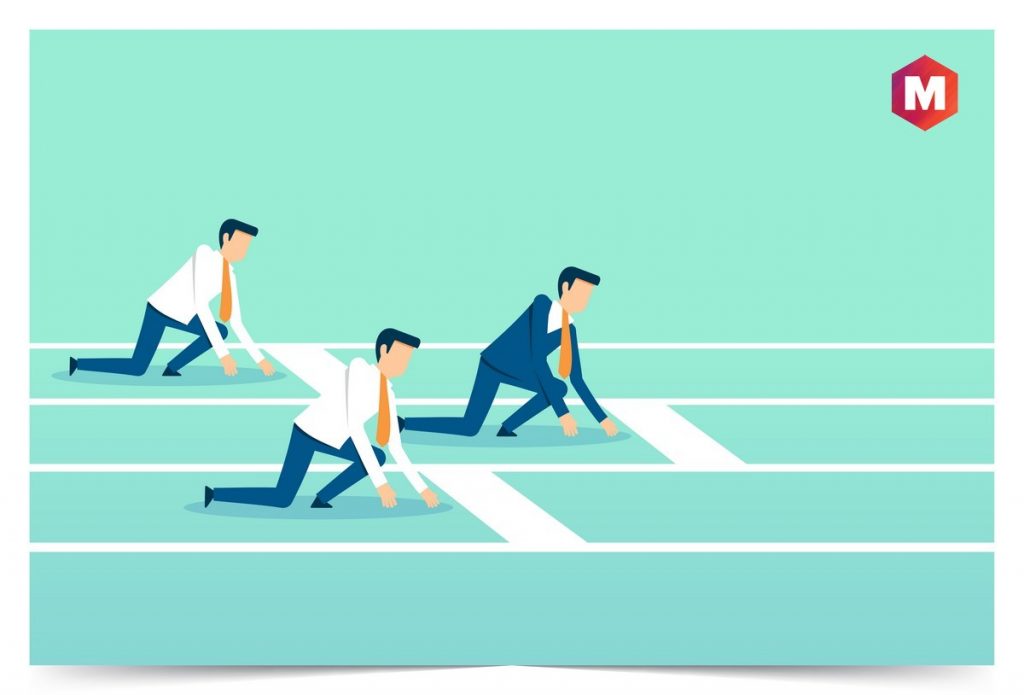 1) Generating leads
Finding new customers can be one of the most difficult marketing challenges. Generating conversion-driven leads is key for any business to grow. The main goal of your marketing campaign is to attract new customers to buy your products or use your services by making your business more easily discoverable. It is a challenge because it requires a deep understanding of the target audience, their needs, and where they are most likely to find your offers.
How to overcome this
Consider investing in a lead generation strategy. This can involve enhancing the visibility of your website through digital platforms, SEO, creating engaging content for potential customers, or utilizing social media advertising. To improve your landing pages and increase customer engagement, use CRO (Conversion Rate Optimization) and A/B testing. Additionally, enhance the value of your content marketing campaigns. One of the best ways to enjoy increased revenue is by engaging prospects and building relationships with them.
2) Recruiting talented marketing staff
Finding and recruiting a qualified, experienced marketing team is not easy. It can be difficult to find the right talent with the necessary skills to match the specific needs of your business. Hiring the wrong person can cost a lot of time and money. Also, training and onboarding new staff can be a long process. It is a common industry challenge and most leaders and marketers struggle to manage this process effectively. In the constantly changing marketing world, this can negatively affect your marketing efforts and end up costing you more in the long run.
How to overcome this
Start by developing a comprehensive job description that clearly outlines the roles, responsibilities, qualifications, and skills of the ideal candidate. Focus on finding market-specific talent with a deep understanding of the industry rather than someone with general marketing skills. Outline a clear career path for each role to ensure that they have the potential to grow and develop within your company. Utilize both digital and offline recruitment channels to find the best candidates. Finally, invest in online learning platforms for existing staff members and marketing professionals to upskill them for professional development.
3) Budget constraints
Marketing can be expensive, especially when managing campaigns on multiple channels. Restrictions in the budget can limit the scope of activities and stunt growth. If a company is facing losses or its marketing campaigns are not yielding a return on investment, it can lead to financial constraints. These constraints may hinder marketers from maximizing their potential or slow a company's progress. All in all, marketing budget constraints can challenge marketers in so many ways. And for business leaders, it is even more stressful to keep up with the competition while managing the budget and resources.
How to overcome this
The most effective way is to create a detailed budget plan and monitor costs regularly. Set a realistic budget based on the objectives and resources available. Prioritize tasks according to importance in order to ensure that a limited budget is spent effectively. Utilize free tools and resources such as social media, web analytics, email marketing, etc. rather than investing in paid advertising. Inbound marketing strategies can prove to be a cost-effective way. It is, after all, focused on attracting paying customers to your business and nurturing them through the marketing funnel. Finally, look for ways to optimize campaigns by analyzing data and adjusting accordingly.
4) Content creation
One of the biggest challenges marketers face is creating conversion-driven content. Businesses need to create content that resonates with their target audience. High-quality content is equally critical for big brands as well as any small business. Without the right type of content, your message won't be heard by the right people and your marketing goals won't be accomplished. This challenge involves creating content that is engaging, informative, and creative – all while keeping in mind your target audience's interests.
How to overcome this
The first step is to be aware of what content resonates with your target audience and tailor your content to their needs. You need to do market research to find out what your target audiences like and how your competitors are using content to increase brand awareness. Creating buyer personas can also help in this. Additionally, consider implementing effective strategies such as identifying the relevant influencers and engaging them in your campaigns or creating captivating visuals for your content. Utilizing the power of storytelling can also help to create a more personal connection with your audience and drive conversions.
5) Keeping up with marketing trends
Marketing is an ever-evolving field and staying abreast of the latest technologies, strategies, and tactics can be difficult. It's important to stay on top of the latest trends so that you can remain competitive in the market and get ahead of your competition. With the uprise of digital technology, the landscape of marketing is continuously changing. Business professionals have to be aware of the new trends, plus they should also know how to implement those trends for the company's growth.
How to overcome this
Attending industry events, reading up on the latest research and trends, and joining relevant online communities are all great ways to stay up-to-date with the changes in marketing. Additionally, following influencers and keeping an eye on what your competitors are doing can help to provide valuable insights. Making sure that your team is well-trained and knowledgeable in the latest trends can also help to ensure that your business is staying ahead of the competition.
6) Having the right tools
Having the right tools can make all the difference in the success of your campaigns. Companies can fail to stay competitive and maximize their leads if they use inadequate tools. With the rapid growth and innovation in technology, it's crucial to keep up with the latest developments so you can make sure your campaigns are effective. It is a marketing challenge because you may be overwhelmed by the options available, and struggle to determine which tools will be the most beneficial for your business.
How to overcome this
Make sure to do your research. Look into different tools that offer what you need, compare their features and prices, read reviews, and talk to other marketers to get their opinion. Most marketers who are successful in implementing their strategies use tools like customer relationship management software, marketing automation tools, analytics software, and advertising platforms to get the most out of their campaigns.
7) Retaining customers
Retaining customers is just as important, if not more so, than acquiring new ones. Dismissing old customers and failing to nurture relationships with them can be a major marketing challenge. You need to prevent customers from churning and ensure they remain engaged. When a company has low customer retention, it may end up spending more on advertising costs than it earns in profits.
How to overcome this
Develop a customer loyalty program that motivates customers to stay with your business. Offer discounts and rewards for customers who frequent your business, recognize them for their loyalty, and give them special access. Keep in mind that customers want to feel valued and respected. Make sure that your customer service and engagement strategies reflect this. Use your retention strategies after understanding the target audience's needs, as this will optimize your sales efforts.
8) Entering new markets
Expanding into new markets can be particularly difficult. Not only do you need to create a successful marketing campaign for the target audience, but you also need to understand the local culture and what kinds of messages resonate with potential customers. Letting your messaging become too generic can turn off consumers and make them less likely to buy from you.
How to overcome this
Research the local market thoroughly before launching a campaign. Take time to understand the local culture, speak to local people, and even travel there if possible. This helps you create a more targeted campaign that resonates with potential customers in the new market. Additionally, work with local influencers and partners to increase your chances of success. Lastly, don't forget to monitor your campaigns and adjust as needed. Make sure you are testing different messages to see what resonates with your new audience.
9) Standing out from the competition
The market is full of competitors who offer similar products and services. It can be difficult to differentiate yourself from these competitors in the eyes of your customers. The multitude of options available in the market can lead to customer confusion and impact sales and services provided. In this fast-paced world, businesses need to use their unique selling proposition but most businesses face challenges in knowing and projecting their USPs effectively.
How to overcome this
Figure out what makes your product or service special and focus on that. Make sure you're communicating why your product or service is superior to others. Additionally, focus on creating an awesome customer experience that will set you apart from the competition. Finally, use marketing techniques such as targeted ads and SEO to reach the right audience. Many businesses use effective and organic SEO practices to increase their site ranking in search engines.
10) Demonstrating ROI of Marketing Activities
It can be hard to measure the return on investment (ROI) of your marketing activities, and that is why it is one of the most common marketing challenges. Without being able to track performance metrics, it's hard to know if your marketing strategy is actually making a difference. It remains essential for marketers to measure and obtain ROI from different marketing channels in order to comprehend the effectiveness of every marketing campaign.
How to overcome this
The key is to track and measure everything you do. Develop a system of metrics that will help you evaluate the success of your marketing activities. Utilize tools such as Google Analytics to evaluate website performance and other customer journey-tracking software to see what leads people through the sales funnel. Additionally, use surveys and customer feedback to gauge the success of your marketing. With a comprehensive tracking system in place, you'll be able to understand the ROI of every marketing campaign you undertake.
Conclusion
Modern marketers face new challenges every day. To stay ahead in the game, it's important to keep up with the latest trends and technologies and to make use of the right tools and resources. Working with agency partners, utilizing customer data, and listening to loyal customers are just a few tips that can help marketers stay ahead of the curve. I've shared my thoughts on the top challenges in marketing, but no matter what industry you're in or what your goals may be, the challenge of staying ahead of the competition is always there. Good luck!
Liked this post? Check out the complete series on Marketing