From Nike's "Just Do It" Campaign, Coca-Cola's "Share a Coke" Campain, and Dove's "Real Beauty" Campaign to McDonald's "#ImLovinIt" Campaign and Apple's "Think Different" Campaign, there have been some truly iconic marketing campaigns that have reshaped the way we think about marketing. But what exactly are marketing campaigns?
Marketing campaigns are strategic marketing efforts to reach a specific goal or set of goals within a given timeline. The goal of a campaign can range from increasing brand awareness to generating leads, or even driving more sales.
The success of a marketing campaign depends on the type you choose and how well it is executed. There are many different types of marketing campaigns out there, each with its own advantages and disadvantages.
What is Marketing Campaign?
A marketing campaign, in its essence, is a coordinated, tactical initiative designed to promote a specific business objective to optimize reach, generate leads, create engagement and boost conversions. This objective could encompass a range of goals, from propagating awareness about a novel product offering to gathering customer feedback.
The execution of a marketing campaign typically utilizes a blend of various media channels, including but not limited to, email marketing, print advertising, broadcast advertising on TV or radio, pay-per-click strategies, and a wide array of social media platforms.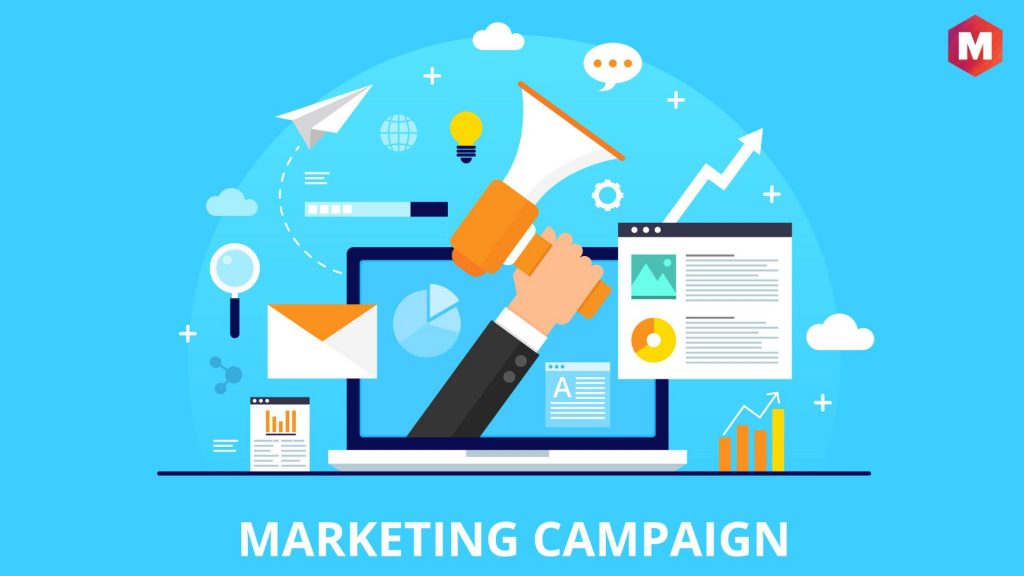 Marketing campaigns are a way to promote one's products so as to make the consumers aware of that product. Once the consumer knows that such type of products exists, they may eventually buy them hence contributing to the increased sales of that particular company. Now marketing campaigns are not just about advertising the product on online or offline platforms.
It also emphasizes building a relationship with its customers by interacting with them in various ways. One of these methods is to organize promotional events inventing people to it. This way the companies get to interact with their customers in person and thus build up a trustworthy relationship with them.
A marketing campaign strategy is a type of promotional and advertising tactic that is used to promote a particular product or service offered by any business entity via various marketing channels which comprise both online and offline marketing media. Marketing campaign ideas may include social media, print media, radio, television, billboards, organizing promotional events, etc.
Marketing Campaign Examples
1. To launch a successful marketing campaign for your new smartphone, consider creating engaging videos and blog posts that feature the device. Additionally, share enticing images of it on social media with captivating messages to draw in potential customers. Hold contests or even giveaways as an added incentive to encourage people's interest! TV and print ads can also help your brand in promoting the new smartphone.
2. If you're trying to promote a new restaurant, geo-targeted marketing is the perfect tool for reaching locals near your business. You can also create enticing and attention-grabbing flyers, posters, and banners; post them around town or even use door-to-door promotion! Doing so will certainly attract more potential customers and increased success in no time.
3. Crafting a product launch plan doesn't have to be intimidating. Why not consider press releases, influencer marketing, or even creating videos that feature your product? And if you want to widen the reach of potential customers who will find interest in your item, why not try targeted ads too? Entice even more people to purchase your product by including a promotional offer, discount code, or freebies.
9 Types of Marketing Campaigns
Crafting a successful marketing campaign hinges on selecting the correct media outlets to reach your desired audience. You may use multiple methods or focus on just one, depending on what resonates most with your target audience and demographic. You must choose the best combination of media for maximum impact and ROI. There can be so many types of advertising and marketing campaigns, so let's have a look at some of the key types of marketing campaigns –
1) Traditional media campaign
To promote a product or service, traditional media campaigns make use of tried-and-true outlets like television, magazines, and radio. Or you can even rely on direct mail advertising. A great example is placing advertisements in newspapers to let locals know about an upcoming sale at your store nearby. With a traditional media campaign, you are sure to gain maximum brand exposure!
2) Product launch campaign
Introducing a new product necessitates the design of an effective marketing campaign to build recognition and illustrate why consumers should acquire it. Manufacturers usually craft their product launch campaigns in conjunction with any distribution allies they may have.
3) Email marketing campaigns
An email marketing campaign is a powerful way to establish meaningful connections with potential and existing customers. Every single message plays an important role in the overall strategy that aims to motivate your prospects into taking action.
4) Social media marketing campaigns
Customers often interact with your social media platforms at different stages in their buying cycle. Not only can it be a tool to further drive them through the sales funnel, but you can also use these channels as an opportunity to ascertain quantitative and qualitative customer insights.
5) Brand awareness campaign
Elevating your company's brand recognition and its product or service offerings is the goal of successful brand awareness activities. For big brands, regular promotional campaigns are necessary to keep their presence in the market.
6) Direct mail marketing campaigns
Direct mail can give your customers a truly immersive experience through samples or promotional giveaways directly delivered to their doorsteps. This allows for greater visibility and recognition of your company than ever before!
7) Pay-per-click marketing campaigns
Harnessing the power of pay-per-click (PPC) allows you to leverage digital advertisements, helping to bring in potential customers and incurring a cost each time they click your ad. If you want to gain a strategic edge on Google and Bing, then you should participate in the bidding process by selecting an appropriate budget for paid ads for each keyword. This will ensure that your paid advertising campaign is placed prominently on the search engines' result page.
8) Events and trade shows
Event marketing provides your business with the golden opportunity to build relationships and attract new customers. Don't miss out on this chance to establish yourself in the market! By hosting a workshop, exhibiting your goods at an exhibition table, or giving seminars and lectures, you will cultivate relationships with tremendous immediate as well as extended earning potential.
9) Publicity-focused marketing campaigns
As your business expands, a publicist will help to bolster brand visibility and boost credibility through news stories in the media. Investing in publicity is an invaluable step for any growing business. By working with the media, your publicist will spread positive messages about your brand and alert customers to any new products or services you may be offering. This can increase customer loyalty and attract potential future clients.
10) Content marketing campaigns
Content marketing serves as an effective tool to encourage customers to stay engaged with your brand. Content like blog posts, videos, eBooks, and other written materials offer new insights into the company or its products and services, creating trust and loyalty between business and customer. From a blog marketing campaign to a video marketing campaign, content marketing is one of the most crucial marketing campaign activities.
11) User-generated marketing campaigns
User-generated content (UGC) is an important part of any marketing strategy. By gathering customer opinions and asking customers for feedback, you can gain valuable insight into what customers think about your products or services. This will help you understand how to better meet the needs of your customers and build relationships with them over time.
12) Affiliate marketing campaigns
Affiliate marketing is a great way to expand your reach and bring new customers to your business. By partnering with other businesses, you can benefit from their existing customer base, while also allowing them to gain access to yours. This type of collaboration is mutually beneficial and will allow both parties to grow their businesses in the long run.
13) Digital marketing campaigns
Digital marketing refers to the process of using digital technologies, such as websites, emails, and social media, to promote your business. By creating content that is tailored to a specific audience, you can effectively reach potential customers and make them aware of your brand. The digital marketing campaign also allows for easy tracking and analysis of campaigns, which can provide valuable insights into customer habits and preferences.
We started with traditional media and ended with digital marketing campaigns because most types of campaigns are part of these two categories and you should be aware of the way these campaigns work.
While it's important to focus on traditional marketing, digital marketing is just as important for any type of business. Both have their own benefits and disadvantages, but ultimately they should both be included in your overall marketing strategy.
How to Create a Successful Marketing Campaign?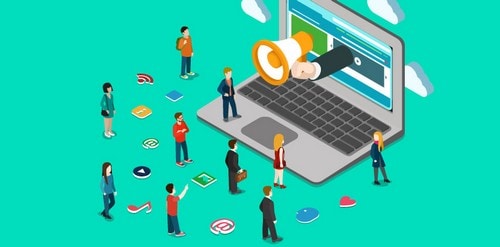 By following a few simple tips, one can easily carry out successful marketing campaigns. Below are some necessary tips that should be developed correctly to get the best result!
1) Find out a way in which your marketing campaign will fit into your marketing plan
So before planning a campaign, one needs to have a marketing plan which must be planned ahead of time.
This will help you in understanding the areas where you need to work and then come up with a great idea that would boost your campaign success.
For example, running a social media marketing campaign would be a good idea if your target audience spends most of their time on social media platforms.
2) Set the objectives and parameters of your marketing campaign beforehand
This is yet another essential thing you just can't afford to miss. You need to come up with a clear objective and make it as specific as possible. You also need to pay attention to the various parameters that would work in favor of your company.
These parameters should be answering a few questions like what you will achieve through this campaign. How long do you want this campaign to run? Etc.
3) Set up a budget for your marketing campaign
This is yet another important aspect that ensures financial security in the long run. Many a time, if you do not have a campaign budget, you may end up overspending and income cases being indebted too. So to avoid any such circumstances make sure that you set up a proper budget.
Thus, any company needs to survive in the competitive marketplace. It helps in bringing the brand into the limelight of the customers and hence, leads to increased sales.
Components of Marketing Campaigns
Different components of a successful marketing campaign are-
Goals – What are the primary objectives of your campaign? Is it in line with the overall marketing strategy?
Targets – Enlisting ground activities that align with the aims of your campaign is essential. Analytics and KPIs (key performance indicators) can be used to assess them accurately.
A message or purpose – Unveiling the purpose of your marketing campaign.
An execution plan – Crafting a comprehensive project plan.
A budget – To acquire necessary resources and cover external expenses.
Valuable assets – From email copy to a downloadable report, you'll need to determine the specific channels for your campaign and create corresponding collateral that will work best for press campaigns, trade shows, and so on.
What is the Importance of the Marketing Campaign?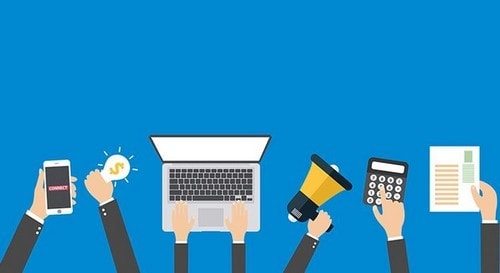 Marketing campaigns hold quite an importance when it comes to establishing a business entity in the competitive marketing field as a leader. It helps companies to increase their brand recognition on a global level.
A powerful marketing campaign uses theme-based advertisements that they carry on for years to come and in some ways that particular theme becomes the symbol of that company. Therefore marketing campaigns are quite essential for the growth of any company or any business entity.
By improving the brand value of the company, more and more people will start trusting in the quality of the products of that particular brand. Thus, even if they have kept high prices for their products people will eventually buy them.
This way the marketing campaign not only helps in increasing the sales of the company but also helps in improving the profit margin.
Benefits of Marketing Campaigns
The marketing campaign is used by those companies which do not have good brand recognition. To take the companies to new heights the essential part is first to make the consumers aware of that company and its products. Thus the marketing campaigns used by the business to secure a spot for themselves in the competitive marketing field.
Also, it is used by multimillion-dollar companies to remain in touch with their consumers continually. Also, it is used by these companies too which are on the verge of dying. In cases like these, a good marketing campaign is like a life savior for them.
Thus the marketing campaign is quite useful in the business industry, and one should make sure that they make the best out of it. Some of the other notable benefits of using the best marketing campaigns for your business are-
Increased sales – Through effective marketing campaigns, organizations can bolster their sales and finances while expanding their customer base.
Better brand recognition – Strategic marketing campaigns are a powerful way for companies to increase their brand recognition, thereby maximizing the visibility of their advertising efforts and driving more customers to engage with them.
Enhanced brand image – Launching creative campaigns can help to rebuild a brand's image, particularly after an unfavorable news story or waning demand. Reinvigorating the public perception of your company is vital for sustainable business success and will ultimately lead to enhanced longevity.
Marketing Campaign Strategies
1) Marketing Campaign Strategies
If you're looking to take your marketing campaigns to the next level and accomplish all of your objectives, these strategies may prove incredibly useful. Consider employing them for a successful campaign. Making strategies to decide the right offline and digital marketing plans along with best-suited social media channels to make a marketing and ad campaign result-driven.
2) Target repeat customers
You can maximize sales from past buyers by utilizing direct mailing lists, email blasts, and loyalty programs. With an email blast, you can send a single message to multitudes of customers in one go. Additionally, loyal customers are rewarded with exclusive deals through loyalty programs that will bring them back for more!
3) Market to competitor consumers
Take advantage of social media ads and search engine results to strategically target customers who have previously visited your competitors' websites or engaged with their content. Utilize tracking cookies to track user activity and gain insight into the behavior of key demographics. By leveraging this method, you can ensure that you are becoming visible to those most likely interested in switching over from competing services.
4) Establish a new niche
Companies and brands may need to extend their services to a new target market. To reach this crowd, they will likely look for a relatable spokesperson who is already well-liked by the demographic; one that can be promoted both in traditional formats such as television and radio ads, as well as through more modern techniques like social media campaigns or digital promotions.
Useful Tools for Marketing Campaigns
By using marketing analytics software, you gain a deeper understanding of your ideal customers and how to effectively tailor your advertising campaigns for optimal results. Additionally, with the help of automation tools, you'll be able to craft effective automated promotions that will reduce manual labor while ensuring maximum efficiency in all areas of operation.
By leveraging cloud-based tools and applications, marketers can easily collaborate from any location. As a result, many companies have adopted remote marketing teams or hybrid work models that allow for greater flexibility and productivity.
With a mix of on-site marketers in the office and remote team members, marketing teams need collaboration tools to ensure optimal productivity. Utilizing powerful yet effective collaborative technology lets both local and remote teams work collaboratively while achieving their highest level of performance.
By leveraging robotic process automation (RPA), marketing teams can effectively complete tedious, time-consuming tasks with ease. This allows for more time and resources to be devoted to other components of the marketing campaign that are necessary for success.
Nowadays, platforms as a service (PaaS) applications exist to make the workload of marketing departments much easier. With tools like Google Analytics, it's easy to measure the success and impact of marketing efforts across all your campaigns.
Examples of Some Great Marketing Campaigns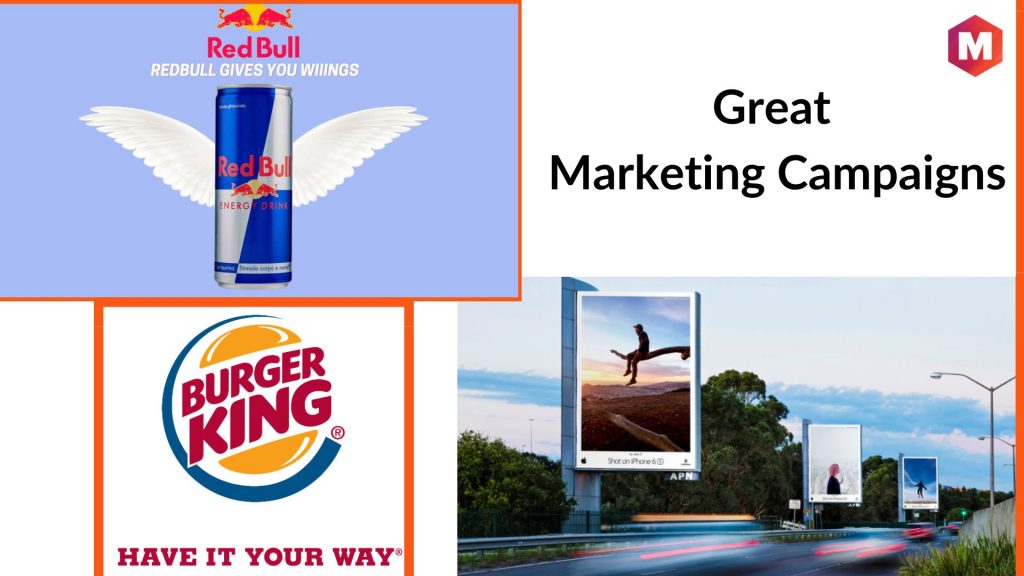 1) Apple: "Shot on iPhone"
Apple's iPhone marketing strategy captivated consumers by creating visuals that made them feel like they were witnessing the same journeys as professionals. The company employed its talented marketing team to design stunning and awe-inspiring visuals, compelling customers to purchase an iPhone for themselves so they can have a piece of this action too.
Apple's recent campaign was revolutionary as it joined user-generated content with the brand's own initiatives. The company created an Instagram account to display #ShotoniPhone visuals, working in collaboration with several well-known videographers and photographers. Moreover, they ran commercials on television networks to further promote their message! This marketing strategy proved immensely successful for everyone involved – a truly impactful experience.
2) Burger King: "Have it Your Way"
Burger King's personalized approach to its marketing campaign proved to be a tremendous success. With an emphasis on providing customers with the ability to customize orders that catered specifically to younger audiences, each individual had the opportunity for a unique experience like never before.
By allowing users of all ages and backgrounds to explore different ingredients, Burger King was able to create an atmosphere of personalization unparalleled by anything else at its time.
Burger King brilliantly identified a consumer requirement that their opponents lacked and capitalized on it by utilizing the power of social media to spread the word about this successful venture. With such savvy marketing, customers responded incredibly well, driving massive success for this campaign!
3) Red Bull: "Gives You Wings"
Red Bull's marketing concept was ingeniously simple – it "gives you wings" – yet its effectiveness is undeniable. The company used intricate visuals, daredevil stunts, and extreme sports to promote the brand in a way that truly resonates with its audience.
Red Bull's clever marketing team utilized their resources to the fullest, such as sponsoring athletes and performing captivating stunts, to effectively communicate that anything is possible for those who consume their energy drink.
People were convinced by its aspirational narrative which was expertly cultivated around this product; thus, allowing the brand's marketing tactics to captivate audiences worldwide. Even today, Red Bull continues to embody a strong branding presence due in part to their innovative advertising strategies.
These were some of the all-time greatest marketing campaigns that have contributed to the success of their respective brands. Let's now go through some of the best marketing campaigns in 2023-
5 Best Marketing Campaigns in 2023
1) 1Password
The "Just One Password" campaign of 1Password was a huge success in 2023. It captured the attention of viewers with its humor and strong visual effects, as it showed off their password management software's ability to store all passwords securely within one easy-to-remember password.
Giving the team a pep talk about protecting their online information, Ryan Reynolds features in this ad for the password-managing app. Much to his astonishment, he realizes that they are already well-prepared and proactive. So, he switches gears and starts talking about nighttime skincare routines.
2) Heineken
Heineken's campaign was a great example of how brands can be socially conscious and still promote their products. The beer brand's advertisement features a group of friends making arrangements to spend time together in the evening. However, instead of meeting in person, they gather online to engage in video game sessions. These gamers find their idea of a night out by immersing themselves in thrilling virtual adventures while in front of their screens.
This campaign is tailored for the ideal target audience in Brazil. These consumers not only have a higher likelihood of playing online games with their real-life friends in the past month, but they also show a preference for Heineken compared to gamers in Columbia, Mexico, Argentina, etc.
3) Warner Bros + Mattel: Barbie Movie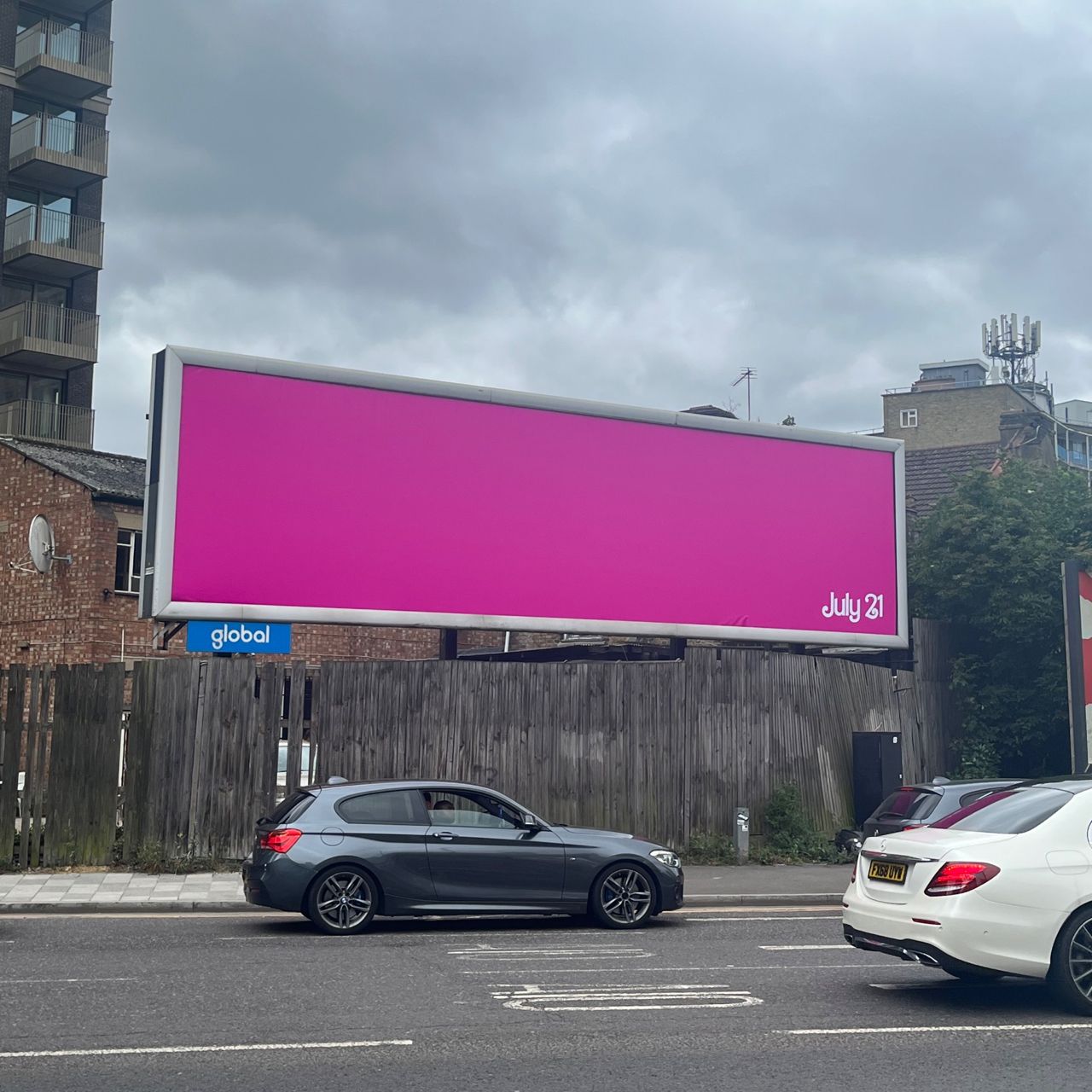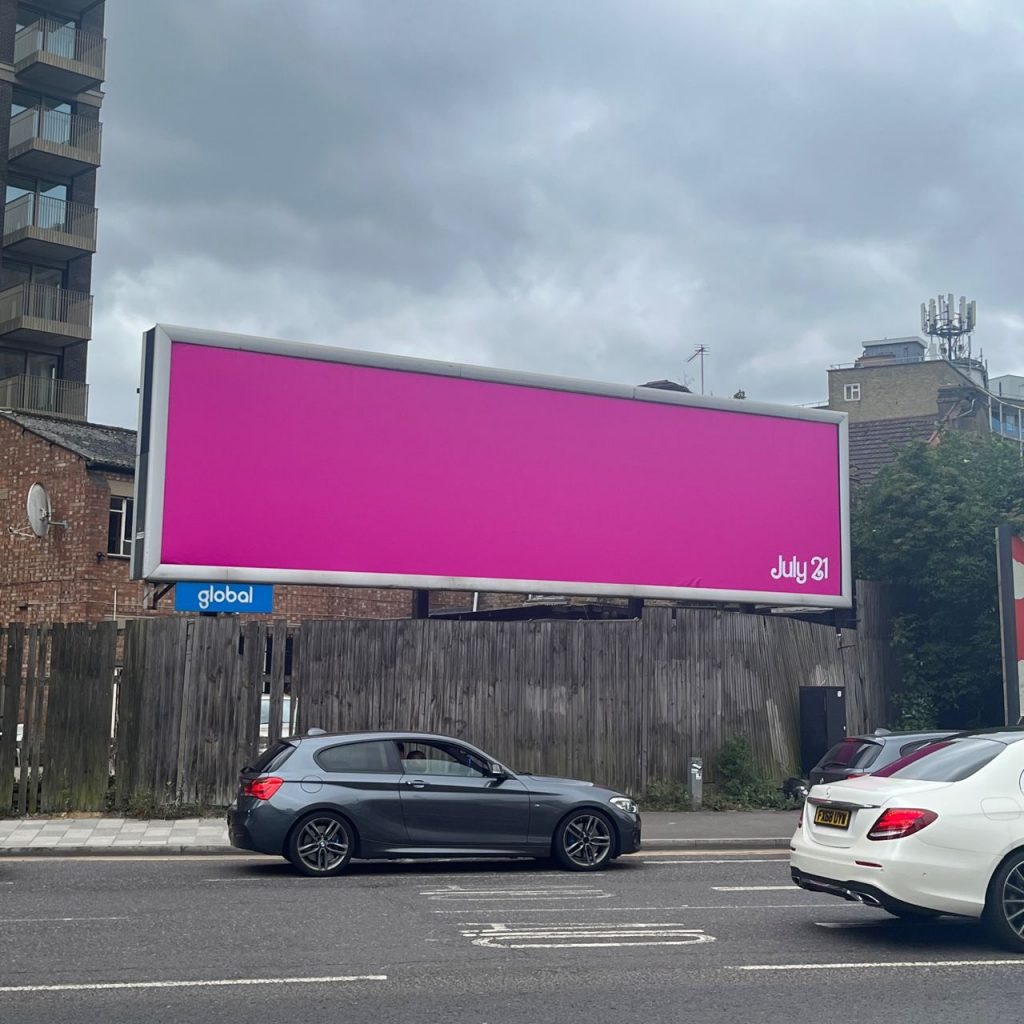 Warner's highly anticipated movie promotion tour started with a burst of pink, featuring a range of social campaigns, out-of-home activities, and brand collaborations.
Margot Robbie, who portrays Barbie in the film, showcased her fashion sense by wearing designer outfits from Versace and Chanel, paying homage to the iconic 1959 Mattel doll. The nation was adorned with billboards that displayed nothing but the vibrant Barbie pink color and the movie's release date.
4) Simply Be: Manchester Mural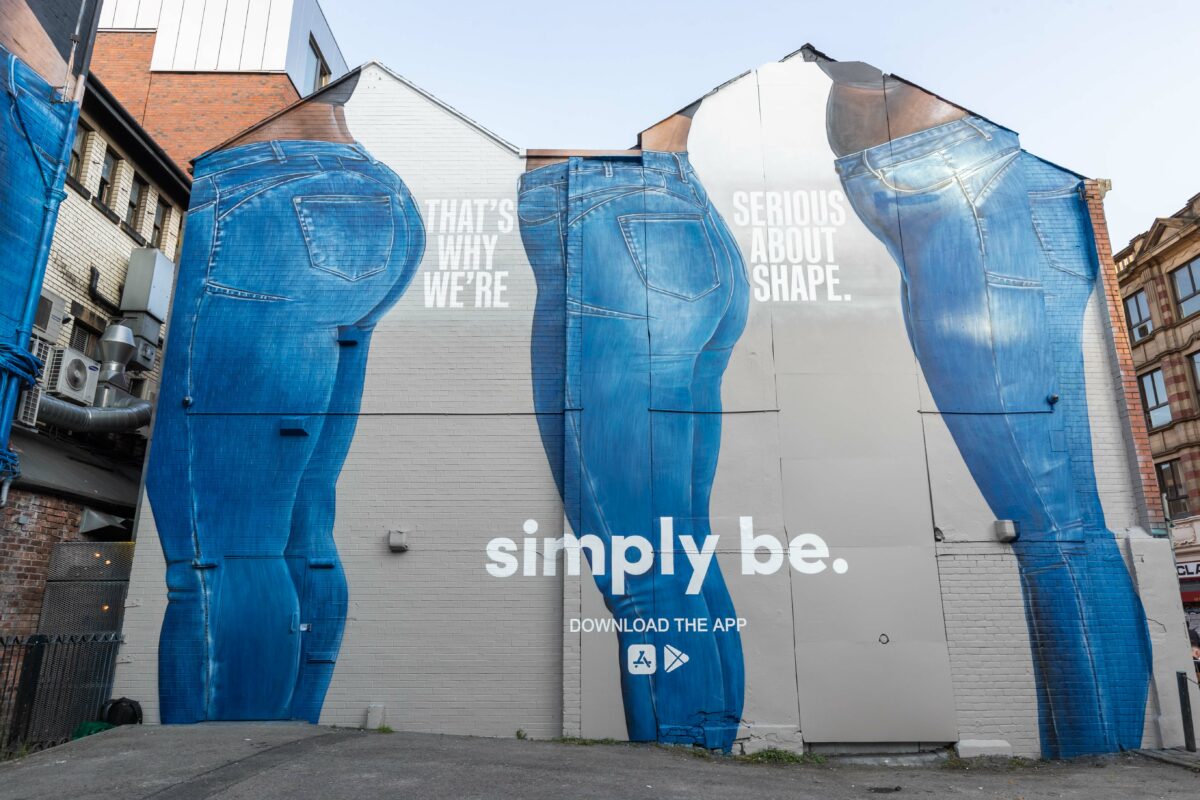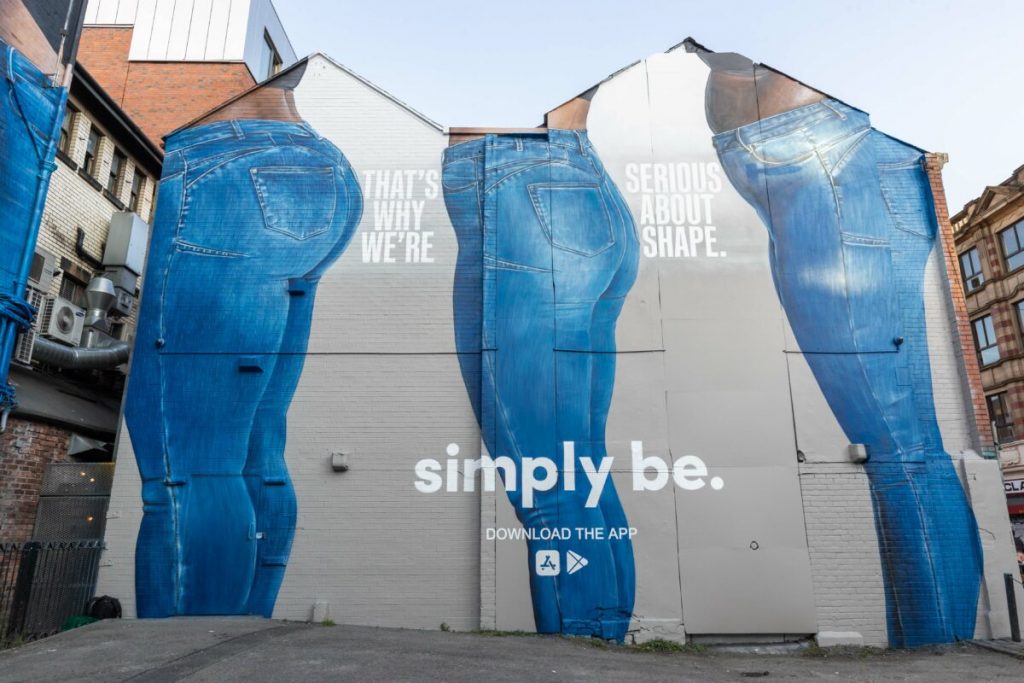 Simply Be, an inclusive fashion brand, has teamed up with Mural Republic Ltd and Kinetic to reveal the biggest mural ever seen in Manchester. This outdoor advertisement aims to spread their "Serious About Shape" campaign, empowering women of all body types to embrace clothing that is tailored to fit them instead of conforming to unrealistic industry norms.
According to Sinead Donohoe, Head of Marketing at Simply Be-
The murals in Manchester are really impactful and represent our aim for change as?inconsistent sizing and badly fitting fashion are just not acceptable. We hope they inspire women and encourage them to blame the clothing, not themselves.
5) Royal Air Force: The Force Protecting Space
The Royal Air Force is one of the world's most prominent air forces and this video highlights how they are, quite literally, protecting space.
In collaboration with creative collective House 337, the Royal Air Force showcased the growing domain of space protection through an impactful recruitment campaign.
Designed to raise awareness among the youth about the diverse career opportunities within the RAF, the campaign is led by a thrilling 60-second advertisement titled 'The Force Protecting Space'. This effectively captures the excitement and exhilaration that comes with pursuing a career in the RAF.
Conclusion!
Now that you are equipped with the knowledge of how to craft a successful marketing campaign, it's time to put your newfound wisdom into practice! Crafting an intelligent marketing strategy and plan of attack will ensure that your efforts do not go to waste.
Creating an impactful marketing campaign is essential for any business, as it serves as a roadmap to enable your team to meet its desired goals. The marketing strategies and activities outlined in your plan should be tailored specifically toward the promotion and sale of products or services, allowing you to maximize efficiency when executing this strategy.
With the proper research, preparation, and utilization of various marketing strategies, you can create a successful campaign that will result in exponential growth for your business. Investing time into this process is essential if you want to see positive outcomes.
Liked this post? Check out the complete series on Marketing