A marketing campaign is a type of campaign that is used to promote a particular product or service offered by any business entity via various marketing channels which comprise of both online and offline marketing media. These may include social media, print media, radio, television, billboards, organizing promotional events, etc.
What is Marketing Campaign?

Marketing campaigns are a way to promote one's products so as to make the consumers aware of that product. Once the consumer knows that such type of products exists, they may eventually buy it hence contributing to the increased sales of that particular company. Now the marketing campaigns are not just about the advertising of the product on the online or offline platforms.
It also emphasizes on building a relationship with their customers by interacting with them in various ways. One of these methods is to organize promotional events inventing people to it. This way the companies get to interact with their customers in person and thus build up a trustworthy relationship with them.
The scope of marketing camping is quite extensive. It includes online marketing, offline marketing, personal demonstrations, word of mouth, interactive session and many other things.
Most at times the marking campaigns are used by companies that are existing in the highly competitive field. They focus on organizing numerous marketing campaigns so that they can be in regular touch with their customers.
This helps them in sustaining in the competitive market space. The marketing campaigns boost the brand value of the company by increasing the brand awareness among its targeted customers and thus this helps them in quickly escalating their sales in a given duration of time.
The marketing campaign also requires the companies to devote ample amount of time, invest a sufficient amount of money and significant resources so that all of it together may produce profitable output or the company.
How is the marketing campaign carried out?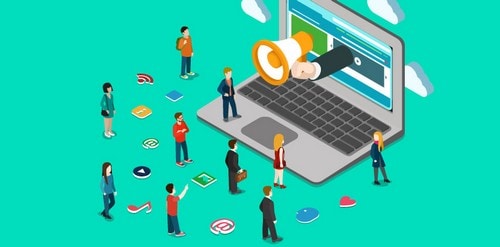 For a majority of the companies that are persisting in the market today, the marketing campaigns are their primary method to communicate with their targeted customer base. The marketing campaigns help in reinforcing a stable position of their in the market and also for customer acquisition.
Now as much as it is to follow a proper marketing campaign so is the strategy that is used to plan the whole marketing campaign.  Many at times it has been seen that a good marketing campaign follows a proper well-defined theme which can be based on any issue, mostly it is related to a social problem.
Then this is followed by a series of touchups with the marketing field. Also, this is quite evident that just one advertisement will not make much difference in the perspective of the customers. Thus the marketing campaigns carry many different ads related to the same products, and they make sure that it reaches to a maximum number of people.
Also, there are a few marketing campaigns that keep changing their theme on a timely basis just so that their customers can remain engaged with the brand and hence a long term relationship can be maintained with them.
An example of a Marketing Campaign
An example of the marketing campaign can be taken from the company the American Family Life which launched the campaign called 'The Duck Campaign.' This campaign was launched in the year 2000.
The company was initially started in the year 1955, but it's brand recognition rate was only 12% before they launched the campaign. Now to improve their status in the market and increases their brand popularity they took the help of the Kaplan Thaler group.
Now the team of Kaplan created a new fictional character called 'the Aflac Duck' and they made this duck appear in this ads frequently while appearing in the ads it used to quack the name Alfac making the whole theme of the ad a more comical predicament.
This slight change made a big difference to the whole brand. The duck stole the attention of the people, and now people were able to remember the name of the company 'Alfac.' This ways soon brand recognition went from 12% to 90%.
This led to tremendous growth in the company's brand value, and it soon became popular among its customers. This then led to an increase in the sales that was catapulted and gave it a position of the leadership in the insurance market. With time this campaign evolved.
In the year 2013, they came up with a new idea to keep the customers engaged with the brand. They presented the duck in such a way that it looked like the duck got hurt. And people were told to send that duck a 'get well soon card' through Facebook.
Now, this is a perfect example of how these big companies use ad agencies to gain global recognition. These ad agencies use both online and offline media sources to reach out to people.
There are also many other examples of many multimillion dollar companies who have built a strong theme that would resemble their brand to emotionally connect with their customers and to remaining in touch with them regularly. One such example is of Nike, the idea of its marketing campaigns revolves around 'motivation' with their world famous logo being 'Just Do It.'
Some other examples of the successful marketing campaigns are as follows –
"We Try Harder" – Avis
"Absolutely, Positively Overnight" – FedEx
"The Most Interesting Man in the World" – Dos Equis
"Where's the Beef?" – Wendy's
What is the importance of the Marketing Campaign?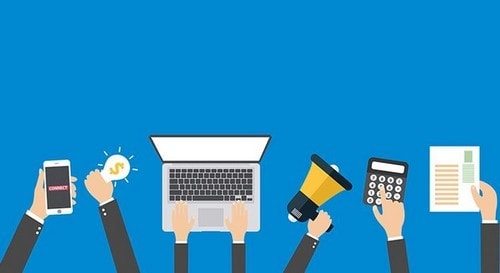 The marketing campaigns hold quite an importance when it comes to establishing a business entity into the competitive marketing field as a leader. It helps the companies to increase their brand recognition on a global level.
A powerful marketing campaign uses theme-based advertisements that they carry one for years to came and is some ways that particular theme becomes the symbol of that company. Therefore the marketing campaigns are quite essential for the growth of any company or any business entity.
By improving the brand value of the company, more and more people will start trusting in the quality of the products of that particular brand. Thus, even if they have kept high prices for their products people will eventually buy it.
This way the marketing campaign not only helps in increasing the sales of the company but also helps in improving the profit margin.
What is the usage of the Marketing Campaign?
The marketing campaign is used by those companies which do not have good brand recognition. To take the companies to new heights the essential part is first to make the consumers aware of that company and its products. Thus the marketing campaigns used by the business to secure a spot for themselves in the competitive marketing field.
Also, it is used by multimillion dollar companies to remain in touch with their consumers continually. Also, it is used by these companies too which are on the verge of dying. In cases like these, a good marketing campaign is like a life savior for them.
Thus the marketing campaign is quite useful in the business industry, and one should make sure that they make the best out of it.
How to create a successful marketing campaign?
By following a few simple tips, one can easily carry out successful marketing campaigns. Below are some necessary tips that should be developed correctly to get the best result!
1) Find out a way in which your marketing campaign will fit into your marketing plan
So before planning a marketing campaign, one needs to have a marketing plan which must be planned ahead of time. This will help you in understanding what the areas where you need to work and then come up with a great idea that would boost your marketing campaign are.
2) Set the objectives and parameters of your marketing campaign beforehand
This is yet another essential thing you just can't afford to miss. You need to come up with a clear objective and make it as specific as possible. You also need to pay attention to the various parameters that would work in favor of your company.
These parameters should be answering a few questions like what you will achieve through this campaign? How long do you want this campaign to run? Etc.
3) Set up a budget for your marketing campaign
This is yet another important aspect which ensures financial security in the long run. Many a time, if you do not have a budget, you may end up overspending and income cases being indebted too. So to avoid any such circumstances make sure that you set up a proper budget.
Thus, it is essential for any company to survive the competitive marketplace. It helps in bringing the brand into the limelight of the customers and hence, leads to increased sales.