The retailers around different corners of the world employ various policies to manage the organization and to step forward in the direction of high profit and success. Category management is one of those concepts which ensure the smooth process of retail business.
In category management, the products are categorized based on similarities based on customer preferences, or interests, likings, or disliking. The consumer finds it easy to substitute the products on the foundation of availability and their choice.
The standard categories of goods are apparel, junk foods, baked confectionery, sweets, skincare, healthcare, stationery, grooming, and many others. Sometimes these categories are also differentiated based on the gender roles and regarding the age group.
Different retailers assert their products on various agendas.
Two retailers can categorize similar products under two separate sections.
Category management also offers the opportunity to save a significant amount of money with more effective ways to cater to their customers with the utmost satisfaction.
The main focus is to simplify demand and take a better contract from the market for increased gain in unit price.
Definition
Category management can be defined as the strategic approach to procurement, which includes its organization to segment its bought-in products and goods.
The segmentation of the goods and services explore the functions of these goods and services and helps maximize the annual turnover. According to the Institute of Category Distribution, this kind of management is conducted by trade tie-ups and partnerships, similarly according to Nielson; it is a management of products as separate business units.
Different categories that are responsible for consuming the maximum spend of established organizations are as follows,
Human Resources
Office Management
IT
Medical
Security
Transport
Manufactured products or services
Travel and entertainment, etc.
The Role of a Category Manager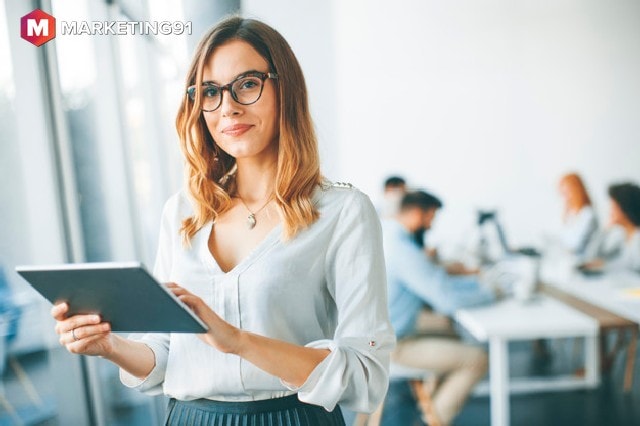 Every company needs a category manager for better assistance in the process of segmentation.
It is a specialized role of acquisition in which the person handles a specific category of goods and services. This person handles different types as mentioned above, i.e. IT, Medical, Security and others. It requires particular qualifications to manage the divisions.
This person is charged with the responsibilities of strategized sourcing of the products, creating a plan for better categorization, and providing oversight and opinions based on those.
If a category manager is assigned to the position to handle a company's IT section, then this person must have a degree in computing and experience in this field of work.  The manager builds a trusted relationship between the internal stakeholder and the company for better outcomes with an openness toward the required negotiation.
Process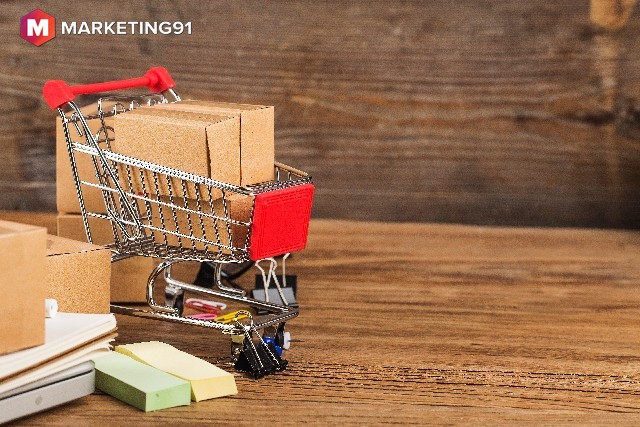 For the past couple of years, the term 'category management' has entered the world of business and retailing.
In the beginning of category management, the supermarket retailers employed segment management to assort packaged goods to improve sales and administer different types of product classification.
In the in-store business, the category manager determines the place of the category display, evaluate its performance and demand, display the category, and identify the target customers with the beneficial implementation of the plans.
There are seven to eight steps in the process of successful category management in an organization or a company. Those steps are as follows:
1. Category definition
Defining a category is the first step towards proper management. It is often a debatable issue of how to identify a particular group. It is opined that the definition should depend on the consumers' demand and accessibility rather than the retailers' convenience.
Description of a category decides where the products fall under a particular category, sub-category and key segment with a new understanding of the products to include and exclude accordingly.
2. Category role
The role of the category in category management is based on the segmentation based on the size and the quality of the product.
For instance, some of the brands or companies can be designated as high-end, or luxury brands, while others might get the position of low priced brands.
3. Category assessment
This process assesses the turnover, profit, demand, and returns, reviewing customer demand and satisfaction.
This process is vital for the required evaluation to take analytical measures designed to examine the strengths, weaknesses, opportunities, and threats of a particular category.
4. Category performance
In this process, the manager determines the profit and benchmark to measure the performance of the category. It includes the study of measurable targets in terms of sales, margins, and returns of investment.
5. Category strategy
Under this process, the company employs a marketing strategy for better product supply. Creative and optimum utilization of assigned resources through creative opportunities is the main aim of this process.
The capitalization of the company returns is also a concern of the category strategy. Furthermore, transaction building, turf protection, profit, and excitement generating are the sub-objectives of this process.
6. Category Tactics
Optimal category assortment, pricing promotions, and shelf penetrations are the concerned topics of this process. Retailers use different category tactics.
7. Category Implementation
Regular schedules and consistent application of the process for category management fall under the category implementation.
8. Category revision
Revised application of the steps of category processes improves the outcome of every business strategy.
Benefits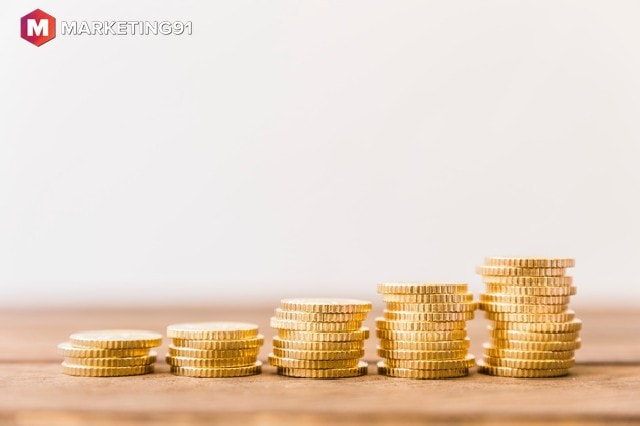 Below are some of the benefits:
1. Opportunities for Cost saving
Expertise application of categorization leads to considerable opportunities for cost-saving. The chances of outsourcing and control relationships with the stakeholder show the cheaper costs of procuring.
2. Better vendor risk management
It helps to gain an in-depth understanding of each consumer for better catering and services.
3. Streamlined business strategy
Specific optimized goals and strategies help any company to achieve strategic purposes — identification of the capital unit and the suppliers in advance help the company to strategize better.
4. Centralizing spend data
Centralized data helps in easier logging, tracking, and reporting.
Every business benefits a lot from taking up the processes of category management for better practices of procurement.
Category managements reduce the supply chain risk and also drives an innovative outlook on the supply chain categories. I hope this article has helped every interested reader in achieving the essential knowledge about category management. Follow the mentioned process for a successful venture in business and organizations.
Challenges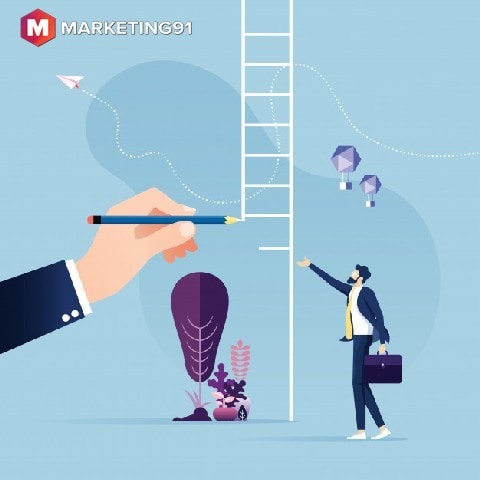 A category manager in category management acts as an impetus and will defy contact when attempting to bring forth a program for category management for the association.
In category management, individual businesses can doubt that the quality would be affected because of cost control, they can resist against any change in a more general way, or they are stressed over the effects the progressions may have on their present providers. It may be causing trouble.
To shift the flow from doubters to adopters, the association must utilize strategies that address worries from businesses and partners. The category supervisor can lighten worries through open correspondence, making a characterized incentive and interfacing with (and tuning in) to partners over the association.
Embracing a method to manage category with sourcing will have improved agreement results as the procedure is overseen from beginning to end. Analytical tools and talent to utilize those tools will need to be acquired.
By globalizing spend categories; the category manager furnishes a chance to team up with providers to be progressively coordinated, imaginative, and receptive to the organization's objectives.
Critical success factors of Category Management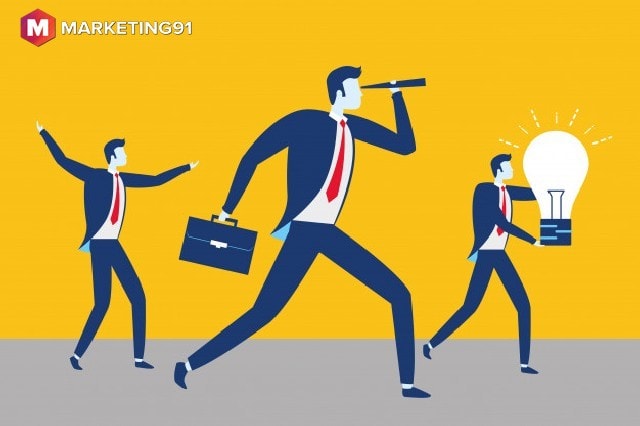 1. Business sponsorship
Each significant classification group or provider relationship requires official support to give targets and to bear, help drive inside distinctions and sign business responsibility.
2. Cross-functional methodology
Teamwork with acquisition and business partners is required to comprehend necessities, accumulate required information, distinguish all chances, and manufacture a common technique.
3. Opportunity pipeline
The procedure requires rocking the boat and recognizing improvement openings from quick win to a significant forward leap – planned into a concurred execution plan.
4. Complete value conveyance
Reduced provider amount is regular after-effects of Category Management; anyway, more significant advantages are conveyed by cutting cost, decreasing danger, and expanding administration levels and incomes.
5. Adaptability
Application of Category Management must be tweaked to meet the particular needs of every category and guarantee that exertion isn't squandered to identify different zones of expenditure. It is not a "one size fits all" methodology.
6. Early Engagement
Category Management must be completely lined up with business exercises and impact principle amount drivers before they are secured, for example, details, request designs, utilization of business rivalry, and so forth.
7. Outer commitment
Market interaction during category technique creation enables providers to share information and experience from different clients and gives a chance to groups to test increasingly extreme thoughts.
8. Thorough information
Facts and information drive the procedure with business prerequisites, supply showcase investigations, cost breakdowns, expenditure estimates, and so on; being utilized to affirm the present circumstance and boost improvement thoughts.
9. Archived system
Findings, improvement openings, and the usage plan are recorded in a 1 to 3-year classification procedure that is affirmed and revived at a concurred recurrence.
10. Constant improvement
Applying a predictable Category Management process over all zones of spending will lessen variety in results, evacuate squander, enable guidelines to be set and create thoughts for on-going improvements.
Methodologies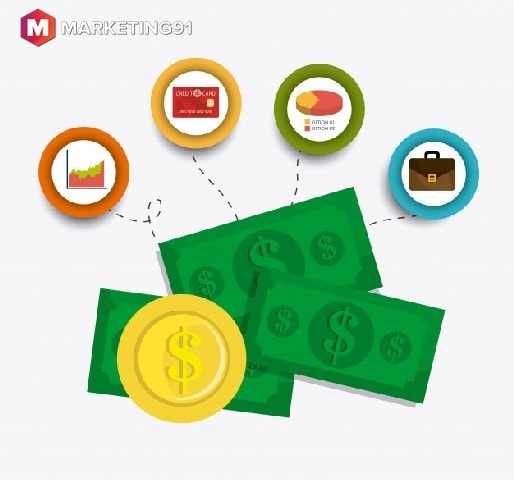 1. Traffic Building
Traffic building methodology is utilized to attract clients' consideration towards store, path, as well as category. It is typically accomplished through generally promoting low valued merchandise.
This procedure regularly applies to items that are most value delicate, have a high level of family unit penetration, have to be purchased frequently, often advertised, having great deals in the category, and create a significant segment of offers.
2.  Turf Ensuring system
An ensuring turf system (otherwise called super traffic building) primarily is applied to protect the category deals and shares against a known contender through focus based estimation of the product price.
This approach is often used only when the need for it arises as this practice is more costly procedures regarding products that can impact profit with huge exchange size which feel the squeeze from a characterized contender is considered under turf insurance methodology. Turf insurance techniques ought to be cautiously applied as and when required given the margin of essential investment.
Legitimate utilization of a turf security methodology can help the retailer in making a positive, generally speaking, the right price image. To implement turn ensuring strategies, it requires a commitment between the competitor and the retail. If the competitor falls in the market, then the retailer has to reduce the price to maintain the protection of the turf.
3. Transaction Building
The procedure is given to expanding the offers of a specific category by underlining bigger deals, multipacks, products with trading alternatives, forcefully evaluating and advancement enormous exchanges size terms, and merchandise that are dependent upon purchases driven by impulse.
4. Profit Generating
This procedure in category management is utilized to produce benefits by concentrating on sub-category or parts of the category while keeping costs inside the competitor's limit. Items originating higher edges, as a rule, have a considerable measure of steadfastness and dislike little priced things, with higher than category regular gross margins are usually utilized in this category.
The own brands of the store additionally go under benefit generators.
5. Excitement Generating
This procedure is utilized to give energy to a specific category by conveying a feeling of desperate need (earnestness), or a chance to the possibility. Random things, most recent appearances, uncommon words, limited release, quickly developing fragments, design patterns, and exceptional items with a high rate of motivational buying, go under this category.
6. Cash Generating
This system is utilized to create income to guarantee the retailer a good profit over the classes in a store to meet practical money necessities, items driving more significant sales, quick turning items, low stock turnover products, and merchandise with favorable installment terms go under this category.
7. Image Enhancing:
This system is utilized to upgrade the retailer's picture before clients in at least one of the accompanying angles:
Quality
Assortment
Cost
Administration
Introduction
Conveyance
available brands
Some examples of image-enhancing include: offering live fishes to clients loaded in fish tanks, elite item contributions, combo offers, glad feast menus, supper arrangement proposals, extensive item collection, extravagance brand combination, aggressive evaluating, simple credit choices, numerous methods of installment, feel of the item, and so on.
Wrap Up!
By incorporating the right Category Management will empower your business in reducing the risks associated with the supply chain, plus it will ensure the adept channelization of collaborative processes of organizing category, so different units of business work in synchronization to offer the value to the customer and provide profits.
Category Management is one of the most critical factors for ensuring that customers get their preferred products and services as per their preferences.
All in all, category management offers a categorization of products and services based upon how they can be purchased, used and consumed.
How important do you consider category management for your successful channelization of your business model? Share your views with us in the comments below.
Liked this post? Check out the complete series on Retailing