When we come to talk about the Importance of Inventory Management in today's scenario, it largely applies to manufacture, wholesale, and retail firms. It is quite crucial to understand the fundamentals of inventory control and management in order to meet the needs and demands of the target audience.
It also helps the firm to figure out the product performance and plan out the next production cycle accordingly. Plus it also facilitates in ironing out the issues such as overstocking, understocking of the goods, and frauds and other such discrepancies.
Let us discuss in detail the Importance of Inventory Management and how it can be highly beneficial in today's competitive market.
What is Inventory Management?
Inventory management is the process of monitoring, controlling and managing the inventory of a company. It includes the planning, procurement, distribution and disposal of goods in a manner that helps to achieve business goals.
Good inventory management system can help companies save costs, improve their cash flow, improve supply chain management, and gain a competitive advantage over competitors.
It is an important part of most businesses, as it enables them to keep track of their supplies and ensure that they have enough of the right products at all times. Robust inventory management software solution can help companies improve their inventory efficiency and save money in the process.
What is The Goal of Inventory Management?
Inventory management is the process of tracking, controlling and managing the quantities of inventory within an organization.
The goal of inventory management is to provide a good balance between having enough inventory on hand to meet customer demand and having too much inventory that is costing you money in excess storage fees or obsolescence.
Proper inventory management system is a crucial part of any business and therefore must be done accurately. If you don't have enough inventory on hand, you may not be able to fulfill customer orders or meet their requirements.
On the other hand, if your inventory levels are too high and you have more than what's needed for immediate sale, it can become obsolete due to changes in market demand.
Why is Inventory Management Important?
Effective inventory management systems are important because it allows you to maximize your profits and ensure that your business is running smoothly.
1) Accuracy of the order fulfillment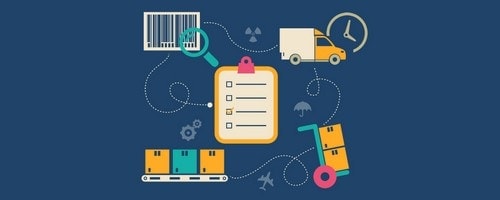 If we follow the current market scenario, let us get the fact clear and straight that the customer nowadays places his order on your online website or portal and hardly visits your store for the purchase. Hence, you need to have a robust plan in hand to fulfill his needs and demands. And you have to follow and embrace good inventory management software to fulfill his order requirements efficiently and accurately.
For instance, if the customer has placed an online order, and when you get intimation you realize that the product is out of stock. What answer will you give to the customer who is also willing to pay extra shipping charges for the quick delivery of the product?
The worse we can foresee is that your team has shipped the wrong product owing to the lack of inventory control and not realizing the Importance of Inventory Management.
Such issues do look small in nature but can have a big negative impact on your brand and its overall growth and success.
2) Better planning of the inventory
If you are a manufacturing or a wholesale firm, it is mandatory for you to follow the inventory management systems to touch the taste of success on a consistent basis.
When your product is selling in manifolds the issues such as under stocking and overstocking of the goods is bound to arise. But you have to plan your inventory and manage it in the most organized and professional manner.
You have to keep your warehouse department in tandem with the manufacturing and sales department so that the issues don't crop up. All the team members have to be on the same page and follow the inventory management rules that have been formulated by the top management.
3) Increased levels of customer satisfaction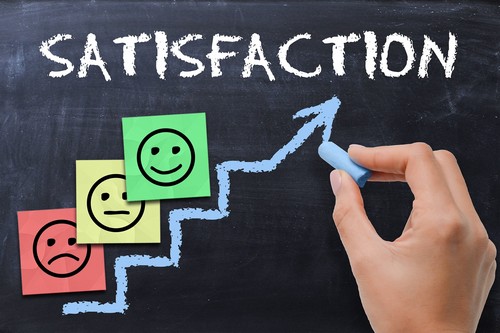 It is the thumb rule of business that the customer is the king. It is because of him that you are able to carve a niche for your brand in the market. It is also because of him that your cash registers are ringing and you are able to pay salaries to your staff.
It is also because of him that you are generating a higher amount of profits. And one small mistake on the front of inventory control and management can break or shake the trust of your customers.
To ensure high levels of customer satisfaction, we harp on the Importance of Inventory Management. For example, one specific customer is the regular buyer of your products. He also earns you quite many referrals by recommending your brand name to his family and friends.
As you are not giving much attention to inventory management processes and are not able t deliver his products on time or not delivering the product of his choice, can make him really upset. He already has high expectations from your brand and it gets lowered down, he will convey the same to his family and friends that are your customers as well.
You just don't want such issues to happen, right? Hence, it is of the vital value to embrace the Importance of Inventory Management.
4) Helps to formulate manufacturing and sales strategies
It is very imperative for you to work on the strategies and proper planning in order to accomplish your long term and short term objectives. And when you deal in the streams of manufacturing, wholesale, and retail it is of the more significance to realize and understand the inventory management system.
When you work on the manufacturing and sales strategies it helps you figure out the growing needs and demands of the customers. Like, are they preferring to buy your product range, are they happy with its consumption and use, or do they want any sort of the changes in the product?
Running your manufacturing business on the basis of strategies and as per the inventory management system is very vital to attain all the long term and short term objectives.
5) Avoids wastages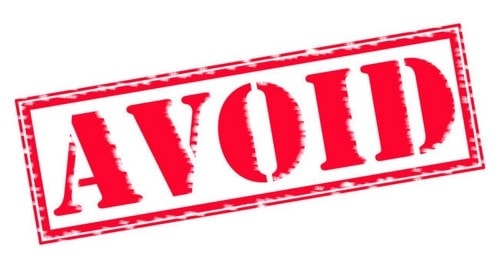 When you don't understand and follow the Importance of Inventory Management, there are a lot of wastages that result in the downward spiral for the profits of your firm.
For example, if you manufacture products that are perishable in nature and if they are overstocked by any chance, the products will fall prey to bugs and insects. Also, weather changes also affect the quality of the product. And the wastages results in affecting the profits of the firm.
6) Good and fruitful relations with the vendors
It is always teamwork that will helps your company to grow in leaps and bounds. And following the Importance of Inventory Management helps you to maintain good and fruitful relations with your vendors.
Having a thorough check and control over your inventory makes you place the order in a seamless and strategic manner. It also helps you to keep your vendors in the loop and they are also fully aware of your current needs and future requirements.
Your brand has a positive perspective on the market when you maintain good and healthy relations with your vendors. As they say, one thing leads to the other, following the effective inventory management system comes along with the host of benefits and features for your brand and business as a whole.
7) Technological advancement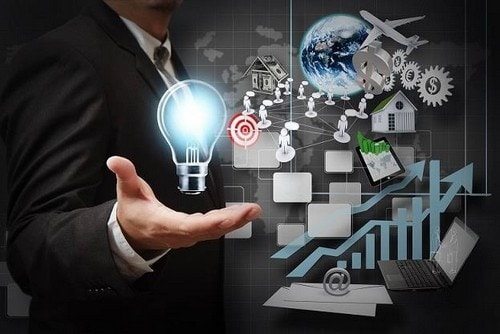 Gone are those days when we used to manage the inventory and take a stock manually. Right from making notes on our notepads to saving them in our work shelves for the lifetime; it was quite cumbersome.
But with the modern and technological advancements and following the good inventory management systems, you get to know about the latest technologies and software's that help you manage the stock of your goods in an efficient and effective manner.
You march ahead and embrace the latest technologies and help the environment by keeping it clean and green. Most of the inventory data is stored on the cloud computing systems and you can view and access the same from anywhere in the world. It makes you feel more agile and confident plus it saves a lot of your time and resources.
8) Efficient workflow
Following the Importance of Inventory Management makes your workflow and business operations quite efficient and stable in nature. When there is no disturbance in the workflow and the obstacles are minimal, the staff is highly motivated to accomplish their tasks and responsibilities in the best possible manner.
The positive and healthy work environment helps to retain the loyal and expert staff plus also attracts a talented workforce.
Inventory Management Benefits
Inventory management is a crucial part of any business. It's important to keep track of all your products so you know when and how much to order, as well as how much inventory you have on hand. This will help you make sure you're never running out of stock.
When inventory is managed properly, it can be the difference between a successful business and an unsuccessful one. Businesses that don't manage their inventory properly tend to struggle with sales and customer service because they don't have enough products available for customers.
Inventory management system helps businesses avoid going over budget and running into financial trouble. If you don't know how much inventory your business has, then you won't know when it's time to order more or if there's enough space in storage for new shipments coming in.
Another benefit of inventory management is improved efficiency throughout the supply chain process—from purchasing materials through manufacturing, assembly, warehouse management, and sales/marketing activities (for example).
Conclusion
As mentioned earlier, realizing the Importance of Inventory Management is quite beneficial for the manufacturing and wholesale firms as their growth and profits are hugely dependent on taking care of their inventory.
Knowledge about the stock of goods at the store, at the warehouse, and under the manufacturing process is the key to the growth and success of the manufacturing firms.
Liked this post? Check out the complete series on Distribution