Safety stock is defined as the extra stock that is preserved by a business entity to minimize the risk of a shortfall in their existing stocks.
It can be because of uncertainties in understanding the actual demand for the product or because the company was unable to gather the necessary raw materials to make the item. The additional quantity is held by most companies in inventory to act as a shield in case the demand exceeds the estimated sales figures.
Safety stock is the additional inventory that an organization keeps so that they do not run out-of-stock of a particular product.
Most business houses have it in place that helps them to continue daily operations by the need and demand for the product. It is important to keep a safety stock because it decreases the risk of disruption.
It is the safeguard between plausible and tangible demand and is kept diligently by organizations to meet unexpected production as well as customer demand.
If you have launched a new product, safety stock becomes a necessity until you can understand the market trends in better terms. The amount of safety stock a business holds on to has a direct impact on the company. Too much leads to high costs and too little in lost sales hence maintain a balance.
Remember, you cannot always predict the correct quantity to hold on to. It is determined by several factors like lead time variability, forecast accuracy, and service level. Each place has a demand pattern of its own, and you have to adjust it accordingly.
Examples of Safety Stock
Remember if an organization fails to keep an adequate safety stock, it can mean a loss in sales figures. It is thus necessary to maintain a balance so that you do not have to incur any loss.
Suppose a company has a team to research the market demand, and it has estimated that the demand for an umbrella is nearly one thousand units every month. As a precaution, the company can decide to have one hundred units as safety stock because the demand is never constant. It can easily increase the quantity of safety stock during peak periods and reduce it during lean ones.
Organizations can keep reduced levels of safety stock if they have similar types of item in stock. Suppose a company deals in both raincoat and umbrellas. It can then keep the safety stock of one item less than the other as it can easily direct its customer towards the other stock. If it is raining and a customer asks for a raincoat, and you do not have it at hand then you can remind him about the advantages of an umbrella and sell it to him.
How to calculate safety stock?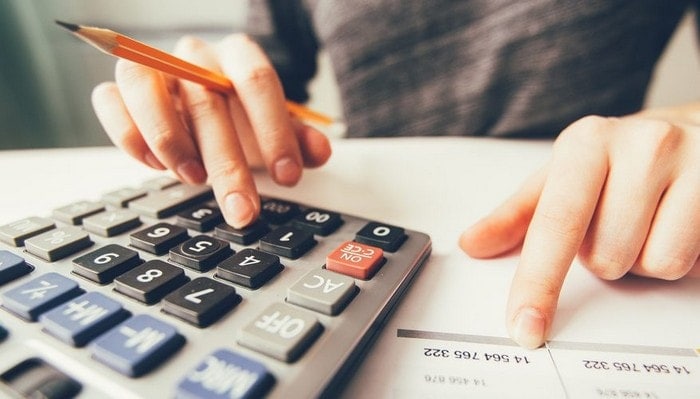 Safety stock is like an emergency quota that every company keeps aside to use it in urgent times when the demand is more than the supply for a particular period. It includes finished goods as well as raw materials so that you can save the company from probable disruptions if there is a delay in material supply.
It is important to know about the actual amount you should keep as safety stock because you do not want to strain your financial standing.
The formula is, Safety Stock = (Maximum daily usage – Average daily usage) * Lead Time
Suppose you are based in a cool climate and are in the business of manufacturing jackets. Your plant is located in one place and your customer base in another, and it takes nearly 20 days or leads time for them to arrive from one place to another. On average, you sell 100 jackets, but the maximum daily usage is 110 units.
Hence it can be calculated as…
Safety Stock = (Maximum daily usage – Average daily usage) * Lead Time
Safety Stock = (110 – 100) * 20
Safety Stock = 10*20
Safety Stock = 200 units
The safety stock of 200 units or jackets will act as a cushion against any fluctuation in demand and lead time.
Reasons for carrying safety stock
If a company is involved in the manufacturing process, then it becomes imperative to keep safety stock because the lead time can be much longer and you will not be able to meet consumer demand at the right time.
There is a great gap between forecast and actual demand. Safety stock absorbs the variability of demand and improves the service level adequately.
An important reason for holding on to safety stock is that it prevents complete stock-out during a sudden demand for that product. You can handle an inaccurate forecast with your existing safety stock in place.
Safety Stock acts as a buffer when inaccurate planning or miscommunication and mismanagement results in a delay of products. For example, your supplier might not be able to ship due to some problems in the transit, or he might not have got hold of your order at a certain time and was unable to dispatch it as per your requirement. It is in such circumstances that helps you to keep your business going so that you do not lose out to competitors.
Safety Stock helps to keep the supply chain run smoothly between warehouse and customer. If the line is disrupted, an organization will not be able to meet the constant demand of its customers. It will lead to dissatisfaction and can also result in lack of customer loyalty.
The disadvantage of keeping safety stock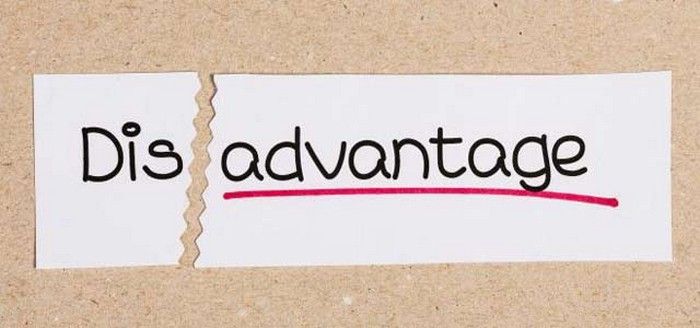 1) Varying Demand And Supply
The demand and supply are not constant, and you can only assume them. It is impossible to predict accurately how many units you will sell every month, and this is why a company keeps some units in hand as safety stock so that they can take it out immediately if the demand rises. Although this concept is a good idea in terms of customer satisfaction, it can also become a bit dicey for the business because you are blocking a certain chunk of your cash for creating safety stock.
Suppose you have one thousand units of a particular winter garment, but you were able to sell only three hundred units. The rest seven hundred units have to be stored and kept properly for one year when winter arrives.
The money you have spent on the safety stock could have been utilized for some other important expense. Hence be diligent and make sure that you are holding only that much quantity that can be utilized in the peak period easily.
2) Holding Costs
Keeping too much safety stock will increase the holding costs of a company, for instance, inventory storage, spoilage, interest expense, and obsolescence costs.
It is important to keep only a limited supply of safety stock based on your estimations of the previous years and prediction for the current year. Review it at regular levels so that you can limit the amount of your holding cost.