Life of marketing personnel is driven by and centred on targets. Increasing sales; reaching more customers and; capturing new market share are eternal quests that they are engaged in. There are many ways to measure the growth of sales for a company.
The simplest manner of measuring the growth is obviously to look at the sales volume. Higher the figures, higher the growth! But this can be a very narrow outlook on real growth. Sales performance is a function of many factors like selling and distribution expenses, the price of the product, adding new markets, cross-selling and higher sales to existing customers etc.
Higher sales figure has to be weighed against performance on all these fronts to ascertain the quality of growth. Higher sales with the same level of expenses indicate a real gain in customer confidence and thus marks good on the sales performance of the company. On the other hand, higher sales volume achieved by the proportionate increase in selling and distribution expenses actually doesn't amount to growth until the sales growth is sustained in subsequent periods.
So, how to measure the sales performance of a company? By sales volume, market share or customer satisfaction? One amongst such many interesting metrics of measuring growth or performance of a company is Share of Wallet.
What is Share of Wallet?
Share of Wallet (SOW) simply means the share of your products in a customer's wallet. That means for a given product category that your company deals in, how much money is spent by a customer for your brand of products. So if a customer spends $1000 for different products, and out of those $1000, $200 is spent on your products, then your share of wallet is 20%.
Example of SOW (Share of Wallet)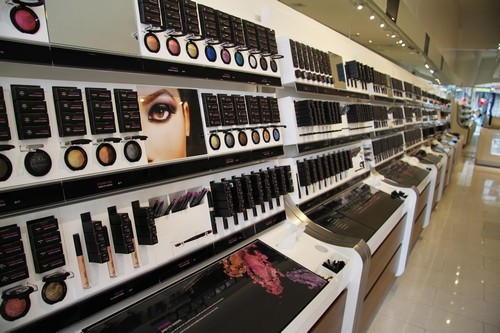 An example will clarify the concept better. E.g. You are a leading, high-end cosmetics brand. Your target market is working women in the age group of 25 to 40 who prefer and can spend on high-quality lipsticks. When your target market goes for shopping lipsticks, they would have different brands to choose from.
So if out of their total budget of cosmetics category, the budget for lipsticks is $20 every month; then out of that $20, how much share, your brand claims is known as Share of Wallet.
Thus, if $10 is spent every month on your brand 'Charming Queen' lipsticks, it means you have got 50% Share of Wallet.
Share of Wallet as against Market Share
Market share generally considers both new and old customers whereas Share of wallet considers only the old customers who are already buying products in the market. It does not consider new customers. In a typical company, share of wallet might be measured for customers as well as for multi brand dealers (Which brand has more share of wallet at the dealer point).
One important way to measure a company's growth is comparing its market share against that of its competitors. The share of a company in the total market for that product segment is known as market share. Here, your company may be competing for the entire market which comprises of old as well as new customers.
The cost of acquiring new customers is too high and you would have to put in lots more effort to generate that first sale. Thus, market share may be too big a target to aim for a "share of wallet" study. This is true especially for the businesses that are in the start-up phase. In a chase to increase market share, they may miss out on what's already within their reach – their existing customers.
Share of Wallet as against Customer Satisfaction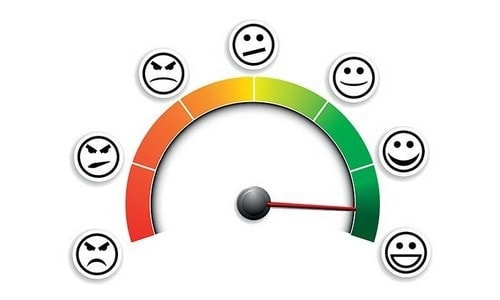 Customer satisfaction is another parameter that maps a business's growth. The level of satisfaction of the customers with your product or service or experience determines whether they will come to you again or not. But customer satisfaction is not a very concrete concept. It's a very fleeting target that keeps on shifting. Even the customers who are highly satisfied may not actually spend on your brand due to various reasons such as poor brand recall, disparate retail presence, one-time buy etc.
Advantages of Share of Wallet
Thus, as against both the aforementioned measures, Share of Wallet becomes a more reliable, more consistent measure of growth. It very clearly states how much amount your customer spends for your products exclusively and has the following advantages:
Share of Wallet is a concrete measure of customer's spending for your brand, measured over a fixed time interval.
It helps the business in clearly identifying who its high-value and repeat customers are.
It assures the company of the success of its marketing and branding strategies.
It allows the company to focus on its high-value customers as in this era of niche marketing and specialization; it is far more advisable to retain the existing customers and gain bigger shares of their spending rather than acquiring new customers.
It also helps in forming marketing strategies and product mix that will entice the existing customers to repeat their shopping experience with your brand and trust your brand enough to try the latest products that you introduce in the market.
This increased spending by existing customers will eventually lead to increase in market share.
Higher spending and brand loyalty of existing customers may automatically bring in new customers.
Higher share of customer's wallet leads to high lifetime value of a customer. Lifetime value means a customer stays with your company for a very long period of time and buys products in more than one category happily.
Wallet Allocation Rule
A marketing study was undertaken by Ipsos Loyalty under which around 17,000 customers were studied for their buying behaviour. The article containing the results of this study has been published in Harvard Business Review in October 2011. It sought to find out which factors had the most bearing on Share of Wallet. And the conclusions of the study are as follows:
Share of wallet is not dependent upon customer satisfaction. The business cannot assume that a highly satisfied customer will necessarily spend on its brand.
Share of wallet is directly related to Brand Rank. If your brand is Brand#1 in your customers' choice of brands, you will definitely win a larger share of their wallet. This is known as Wallet Allocation Rule set by this study. If you are #2, your chances of winning a larger share go down by large margins.
This happens when there are only a few contenders for #1 position in the market. Say, if there are only two brands in the market, Brand #1 inadvertently wins the higher share of wallet leaving behind Brand#2 with huge gaps between the sales.
If there are many brands to choose from, all the brands tend to win some Share of Wallet. Here, the company that seeks to gain maximum SOW has to introduce product differentiation in order to get to #1 position in customers' preference list.
If there is a tie between two brands for #1 position, that does not help the company in gaining the larger share of wallet as the wallet share is equally divided between the competitors.
Hence, the only way to claim a bigger share of wallet is to become Brand #1 in that product category.
How to Increase Share of Wallet?
1) Lead the market trends 
The business has to keep abreast of and be at the forefront for all the latest trends in the market for their product category. This ensures that the customers will develop a faith in the company and will look forward to the company's range of products to experience the new trends that are in vogue. 
2) Loyalty rewards
The company must reward their loyal customers for staying with the company by introducing special schemes such as loyalty discounts, special offers at concessional rates, free gifts etc. This makes the bond between the business and the customer stronger.
3) Maintain the 'Brand Connect'
Only securing #1 Brand position in the market is not enough. It is equally important to maintain that position. And how can a business do that? By maintaining a string of special actions so as to resurface as a preferred choice in a customer's mind whenever he recalls a brand. These special actions obviously include marketing communications informing the customers about existing products, schemes and offers, new product launches etc.
But apart from regular marketing messages, a brand has to do or communicate something special to the customers which they perceive as valuable. It may, for example, be organizing a talk show, live demonstration with a renowned celebrity, honoring special achievers, sponsoring some competitions etc. This will keep the Brand alive and fresh in the minds of customers.
4) Focus on customers giving higher business
As stated earlier, generating more business from customers who have already bought from you and are happy is far easier than approaching new, reluctant customers. Thus, the company has to concentrate a slew of marketing initiatives directed only at their present customers such as special privileges, free deliveries, price variations, new offers, free upgradation of the products to keep them happy and buying from you.
5) Upselling and cross-selling 
One more important technique to increase Share of Wallet is cross-selling and up-selling. Cross-selling refers to selling products in the allied categories to the main product line. Thus, McDonald's, a popular fast foods chain across the world, offers a private space to celebrate birthdays. They also offer decorations and services of a host for the party. The customer will have to pay additionally for this. This is cross-selling – selling a different product line apart from the principal line of products.
Upselling is offering high value- high price variant of the existing product. Thus, if McDonald's sells its classic burger at $1.5, it may offer the customers its Big Mac at $2. This is upselling. The customers who like Classic Burger will definitely go for Big Mac spending 50 additional cents.
This was all about the Share of wallet concept. A share of wallet study can give you a very good insight of customer demand for your products as compared to your competitors in the market and it should be carried out by brands regularly.
If you liked this article, we bet that you will love the Marketing91 Academy, which provides you free access to 10+ marketing courses and 100s of Case studies.