Emotional branding revolves around a business strategy that connects with existing and potential customers on a personal level by establishing an emotional connection.
Emotionally triggered branding campaigns are 50% more effective than a non-emotional campaign.
This post will take you deep into the world of what is emotional branding and how it can help a brand in optimizing its presence and conversions in the target niche. So, let us get started-
Definition
Emotional branding is a Branding strategy made by brands so that they can connect with their customers on an emotional level. This connection with the customers is on a personal level.
Only those emotional branding decisions can be termed as successful that cater to a variety of audiences. If the customers feel aligned with the brand's mission and vision, then emotional branding is said to be effective.
This is similar to telling a great story regarding the brand and invoking emotions inside the customers.
The emotions that are to be targeted are apparent in the message of the brand. These emotions can be aspirations, ego, love, needs, etc.
Emotional branding is done to create a long-lasting emotional connection between the customers and the brand.
Loyalty and trust of the customers is the ultimate prize offered by emotional branding.
What is an Emotional Branding Strategy?
It is a branding strategy that connects with your customers by instigating some sort of emotions in them that ultimately favour your brand.
Customer emotions are channelized in a manner that they either opt for your product/service or they appreciate your brand efforts via word of mouth marketing. Using content to emotionally connect with your audiences and compel them to have emotions that can favour your brand.
For such a strategy, you should first identify the emotions that you want to channelize in your target customers. Some of such emotions can be needs, motivation, aspirations, admiration, ego, desire, etc.
Marc Gobé came up with this concept of emotional branding more than 20 years ago in his book The New Paradigm for Connecting Brands to People that covered the power of the connections established on the emotional level between a brand and its audiences.
Emotional intelligence is one of the prime factors of human psychology, and that is why emotionally driven branding campaigns convert audiences subconsciously.
How does Emotional Branding work? – Marc Gobe Analysis
Marc Globe expressed 10 ways how emotional branding works.
These ways ensure that the brand doesn't sell products to the customers to sell experience and emotions. The list of the ways are as follows:
1. Shift focus from service to a relationship
The brand's main focus should never revolve around selling services to the customers.
On the contrary, they should focus on the consumer's cultural preferences to create loyalty among the consumer base.
These include being open to criticism, working on the feedback of the customers. Also, allow the customer base to give suggestions to improve the service.
This will spark an emotional connection with the customers. They will feel they are part of the brand and not a revenue source.
2. Shift from ubiquity to existence
The brand should not be visible on every platform.
Instead, they should focus on the platforms where their target customer base has a huge presence.
For instance, to cater to the younger generation, Social media is the prime area to be visible. But being everywhere on Social Media would not serve the purpose.
Be aware of those social media and other platforms where your audiences engage, and try to develop relationships there.
3. Shift from individuality to character
There are plenty of differentiable brands out there, but a brand identity doesn't indicate character and charisma.
Each brand similar to people requires moral values and ethics that can be the blueprint for moving forward.
They should be able to match with the moral values and ethics of the target customers.
4. Do have quality but also have a focus on fondness
Falling in line with the customer's lifestyle holds great significance, as having a quality product match the customer's expectations.
However, the preferences of the customers are variable and keep on changing.
So, using emotional brands, a brand can ensure that the customer preference stays with their brand.
5. Shift from product to experience
Fulfilment of desires and hopes of a customer hold similar importance as covering a need.
The product or service should be capable of making a memorable life experience for the customer.
6. Shift from reputation to aspiration
There is no proof that a recognizable brand name will have more excellent emotional value.
On the contrary, brands that build emotion connect by fulfilling desires and hopes, deliver good feelings and improve lives. For instance, Gucci, Apple, Tesla are prime examples of aspirational branding.
7. Shift from communication to dialogue
Advertisements that deliver wrong messages are never useful in building emotional connect.
A two-way communication where the customer gets to have his say is the advertisement that builds emotional connect.
8. Shift from function to feel
The product and services should never be just a solution to a problem; rather, it should be an emotional experience.
For instance, the physical form of smartphones has come a long way. Initially, they were heavy, but now they are sleek, light, elegant, and style icons.
9. Shift from consumers to people
The brands should focus on making the consumers feel like valued individuals rather than treating them as a source of revenue for the brand.
10. Shift from honesty to trust
Consumers have the expectations of honesty from the brands.
Declaration of financial results honestly every year can help them build trust and loyalty in the customer base.
Difference between Emotional Branding vs Emotional Advertising
Emotional advertising is more complex and indirect than emotional branding.
If emotional advertising is not adeptly executed, it might confuse the target audiences. While on the other hand, emotional branding revolves around the direct use of emotions.
Emotional ads can be part of your emotional-branding-strategies.
Neuromarketing involved in Emotional Branding
Studies that favor the role of neuromarketing in branding strategies are-
Emotions are responsible for creating the basis of 50% of brand experiences.
Human processing of visuals is 60,000 x faster than text.
90% of buying decisions that consumers make are processed subconsciously.
Therefore, emotional branding strategies incorporate Neuromarketing them, as they target and influence their audiences on a psychological level.
Neuromarketing revolves around neuroscience that analyzes the cognitive and affective responses of an individual. It is used for making strategies that can leave a lasting impression on potential and existing customers by stimulating favourable emotions in them.
Facial coding or eye-tracking are some of the scientific technologies that can be used for understanding the emotions of the customers.
Role of Hierarchy of Needs in Emotional Branding
Maslow's Hierarchy of Needs theory revolves around the classification of emotional motivations of human beings via physiological, social, and emotional needs.
According to this, human beings first like to cover the physiological needs such as food, air, shelter, water, etc. and then they look for the social and emotional needs like status, respect, strength, and then self-actualization comes into play.
By understanding the hierarchy of needs of target audiences enable the brands to make better emotionally triggered branding strategies. The hierarchy of needs revolve around 5 needs and they are-
Physiological
Safety
Belonging
Esteem
Self Actualization
Emotional Branding & Aristotle's three pillars of Persuasion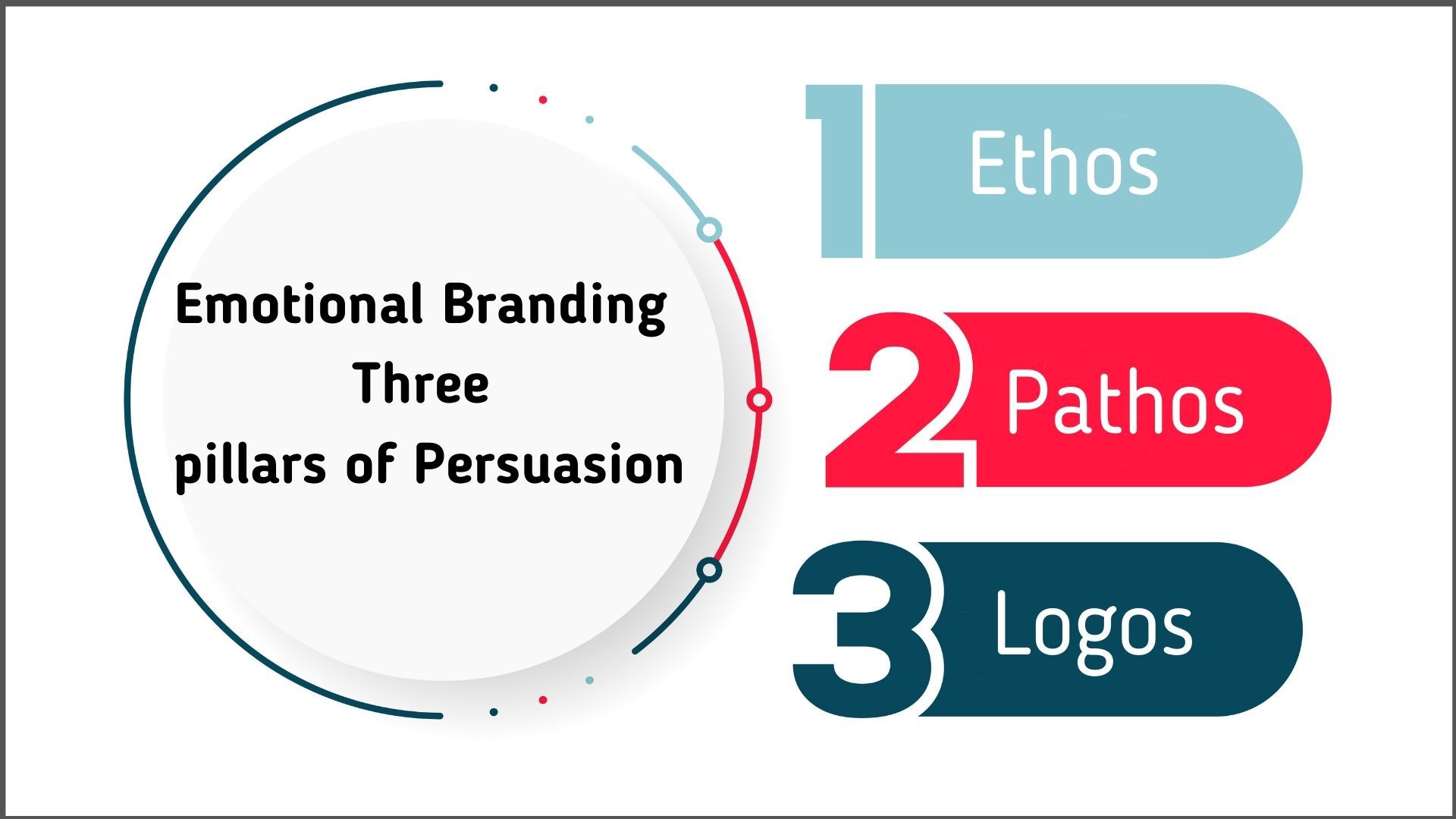 The three main aspects of persuasion, according to Aristotle, are Logos, Ethos, and Pathos.
1. Ethos
This indicates sharing moral character and credibility.
Successful brands not only have the identity of providing the best in class products but also having high moral values and ethics.
E.g. transparent brand decisions, ideal working conditions, environmental sustainability, consumer satisfaction.
2. Pathos
These invoke a feeling of F.O.M.O (Fear of missing out) inside the customers that push the customer to make a purchase.
Music, images, and jingles can be useful in awakening emotions of security, love, surprise, fear, hope, etc. Emotions play a 95% role in consumer's purchase decisions.
3. Logos
This falls under the statistical and logical aspect of marketing a product.
The emotions can garner interest among the customer for a product. But the quality of the product is the main criteria that keep the customers hooked to that product.
Here is a video by Marketing91 on Emotional Branding.
6 Stages of Emotional Branding
To run a successful campaign that can trigger a favorable emotion in target audiences, six different stages come into play. They are self-explanatory, so let us have a look at the stages of emotional brand marketing strategy-
Capturing the attention of your target audiences
Encouraging purchases
Fostering a relationship
Developing customer loyalty
Integrating your brand with your customer's life
Channelizing word of mouth marketing
Emotional Branding Examples
1) Always: #LikeAGirl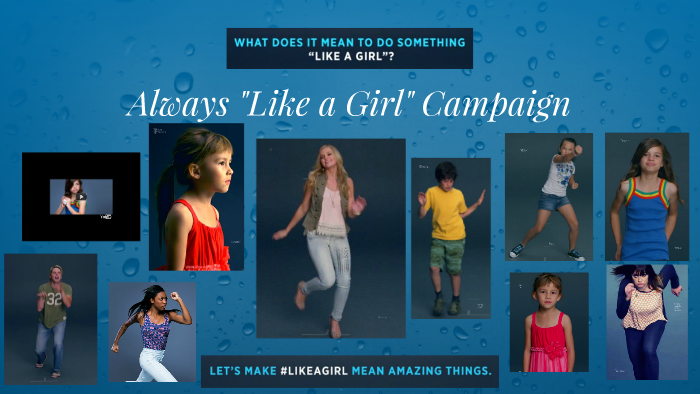 The emotional branding strategy used in this campaign was successful in making an emotional connection by letting women feel empowered and confident.
2) Petcube: Pet Parents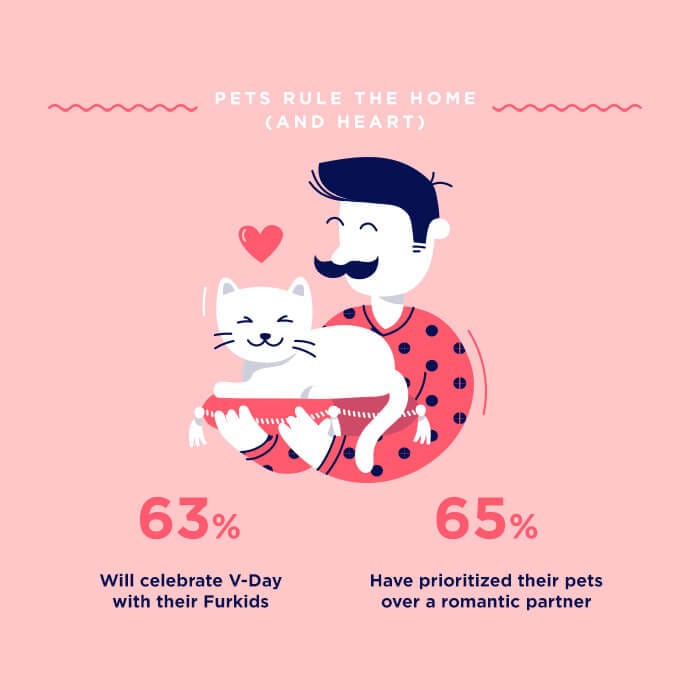 The emotional branding strategy of engaging users with their pets wherever they are was successful in letting "pet parents" laugh and smile.
3) Google: Year In Search
Google's Year in Search campaign revolved around the accumulation of the most searched phrases over each year and the creation of a feeling of a community based on the associated search.
Summing Up!
On the concluding note, we hope you would have understood what is emotional branding and how it can be effective in developing conversion-driven connections with customers.
Some of the key emotional branding practices that you can try are-
Focussing on emotions via appealing visuals make you an emotional brand
Personalizing your brands-interactions with the audiences
Inspiring engagement through branding and advertising content
Letting your users feel more comfortable with your brand
Responding to the public relations issues straight away
Use more visuals and ensure better engagement with your audience
Do social media interactions to let your audiences feel like you care for them
With the help of emotional branding campaigns, brands offer improved experience. It adds to the customer lifetime value and optimizes your ROI.
Emotional branding strategies build customer loyalty parallelly with marketing.
Now it is your turn to define emotional branding in the comment section and emphasize its role in the marketing campaigns of a brand.
Liked this post? Check out the complete series on Branding