Internal branding is making the employees know about the brand precisely, especially the company goals and external branding. In other words, it is the meeting of the company core with the employees. Recent research shows the values of successful internal branding across retention, engagement, and corporate identity.
Internal branding lets employees live the brand by comprehending brand identity, so they can behave as brand representatives who work for the company's betterment and promotions. Generally, branding is understood as the brand identity to the outside world, and an internal branding campaign connects employees with that external brand.
What is internal branding?
Definition: Internal branding is defined as a process of bringing brand identity, values, and vision to employees to help them understand the who and why behind brand values propositions, so they can be efficient brand ambassadors or true representatives.
Internal brand-building efforts work together with external brand-building practices to achieve the best for its company. In the absence of internal branding, there is no knowledge lingering between the employees about the brand. Such a thing results in a bad phase for the business.
Strong internal branding is more focused on making the employees know more about the brand, the external marketing, the vision, products, and services. Hence internal branding strategy gives each of them a reason to withstand the brand and make it even livelier.
Importance of Internal-Branding Strategy
The internal brand building emphasizes employees respecting the values of the brand, its history, and goals via carrying themselves as a representative. Brands believe and understand that success depends on the people.
An employee is a game-changer for brands. When they understand the brand values and believe in it, they glorify the company's good days and vice versa. The whole idea of internal branding lies in the outcome of a positive reputation and building credibility.
When employees believe in the brand, they behave like brand advocates by sharing brand content on social media and doing some effective business referrals.
As per a Nielsen report-
Around 84% of people trust recommendations from colleagues, friends, and family over other marketing methods.
Another study by MSLGroup suggests that-
Brand messages reached 561% further when employees shared them compared to the same messages shared by official brand social channels.
Hence, effective use of internal brand-building strategies is crucial for optimizing brand presence. As a brand CEO, simply trying to develop internal branding is the bare minimum. Instead, one should look forward to creating an internal branding that is unique to them.
Take an example from what happens around in most companies. You'll come to know how memos, newsletters, or bulletin boards are commonly used with nothing in between. Well, you should know that the three are not enough!
Brands are built only after a rigorous amount of hard work, effort, and investments. A little more investment in internal branding is not going to hurt. Because it will follow up in the behavior of employees, it will be worth every penny you pay. And when everything seems to be in the proper direction, the brand will witness better sales rates.
Internal Branding vs External Branding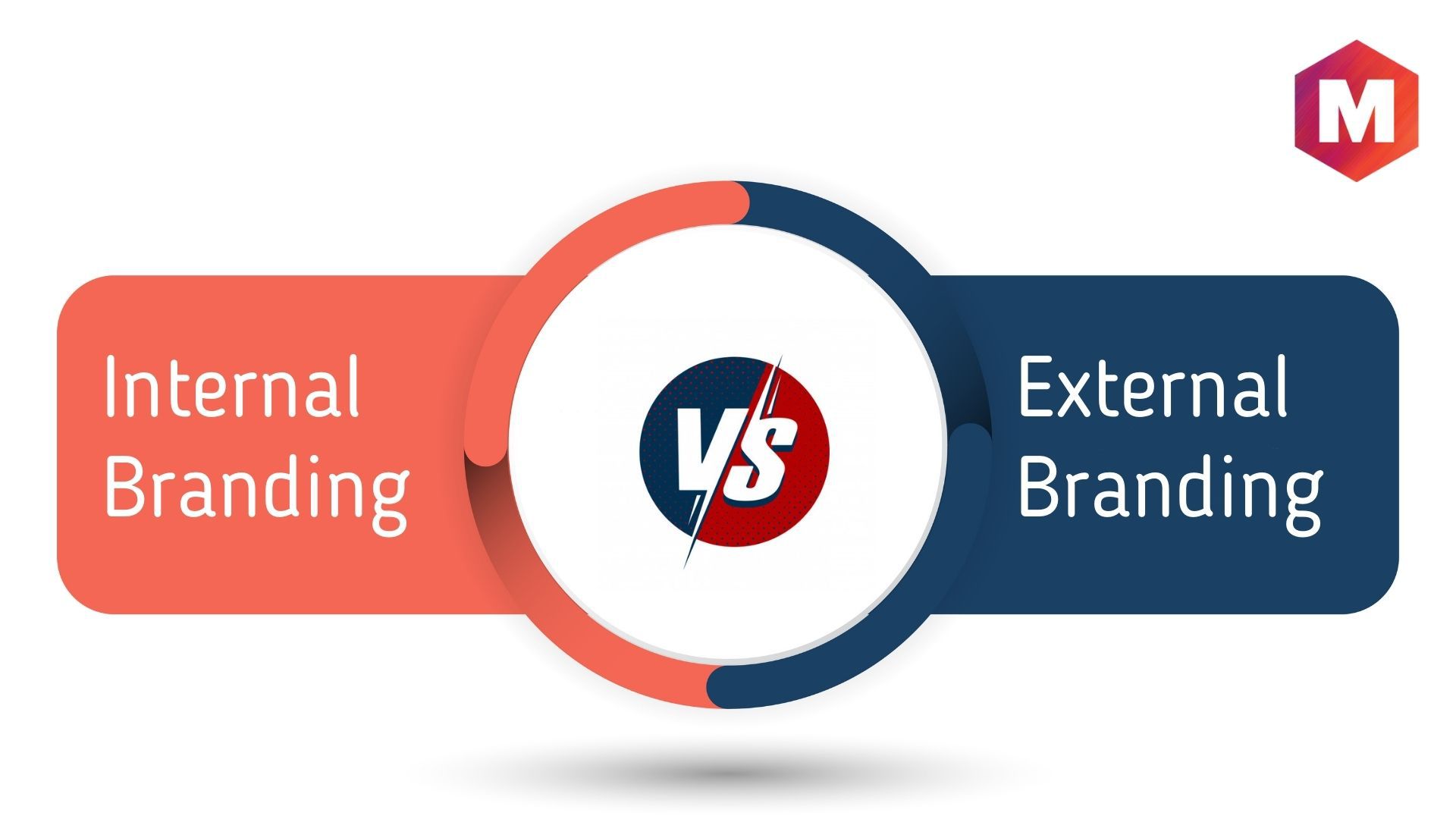 As the name suggests, external branding is what the external people (i.e., the public) see in a brands. The idea can be conveyed through logos, themes, color palette, website layout, and print designs.
Contrary to external branding, internal-branding remains within each employee of the brand. Employees, who know about the company well enough, convey the brand's vision and deliver a persuasive service.
How to Do Internal-Brand Communications
Internal communications come before internal-branding, which is why knowing how to create one ends up being even more crucial. Down given are a few ways on how to ramp up your internal communications:
1. Planning on the internal brand strategy
Again, memos, newsletters, posters are not enough when it comes to an appreciative brands strategy. It can do nothing to help generate an internal brand.
If you genuinely want employees to feel connected with the brand and execute themselves as a core representative, the approach you make has to be eye-catchy. That can be achieved by planning an internal brand strategy.
Do everything in a fun way, such as engaging workshops and corporate parties. Your branding should be rolled out across-
Presentation decks
Internal templates such as contracts and forms
Invoices, Spreadsheets, receipts, applications, etc
Word and Powerpoint templates
Any other internal documents
2. Initiate the internal-brand as an identity and relate it to the external brand
External brand-building elements such as the logo and themes are most often pre-designed, and then comes the internal-branding, mounted by a lot of dissimilarities.
Meanwhile, the same notion of certainty can also be applied to internal-branding, but the topic rarely gets a talk. When the portrayals from external brand-building relate to internal branding, authenticity becomes transparent, which is a technical reason why co-relating both helps.
3. Engaging the employees with a personalized experience
Internal-branding is more than just connecting with employees. Involving more of them, keeping them engaged has to be a necessary point. Feedbacks, surveys, open discussion events, and Q & sessions can help.
You have to choose leaders who can pick up with both internal communications and internal-branding. This will lead to the positivity around the company.
You should know their interests, values, and goals and synchronize that with brand values, identity, and mission.
4. Internal-branding rewards
Rewards are an actual action on empathy, and anyone who works with sheer dedication deserves it.
Introduce incentives to employees who resonate with a reason (other than the paycheck only) to be working with you. He/she is adequately aware of what internal-branding is more than the rest.
You should be recognizing, appreciating, incentivizing, and rewarding employees who are optimizing your internal-branding efforts and sharing your brand values to succeed in the long term.
5. Use software to keep your internal content on-brand
You can use some digital solutions or tools for channelizing and alleviating the internal-branding process.
Tools like Templafy can automate the process of rolling out brand identity updates across all your internal communications and associated content.
Effective Internal-Branding Practices
A flawless Internal-branding doesn't ignite overnight. Accomplishing it comes only after a good amount of effort has been made, following a proper plan.
Before making it a strategy, it has to be kept in mind that as a company, its employees have to know the brand values, including the company experience in the market. Keeping in mind all the tips and tricks, you can invent your own best practices to generate higher employee engagement.
1. Knowing the employees
Get in touch with the existing employees to a greater extent, meaning use the insider knowledge as a source. Employees know more than what can be guessed, with each point having a chance to reach you. Information can be accessed via surveys, discussions, and interviews. In-depth research can aid firstly by giving hints on things that work out, and secondly, by knowing how the employees carry them.
2. Scheduling in the correct time
Time gone is never coming back, and neither will fast approaches work out well. Timing has to be focused sharply with no significant ups and down anywhere. Sometimes, circumstances are such that it will need new ideas, whereas, some other days, it will do no magic. That is, internal alignment is inclusive with its role.
3. Inventing fresh ideas
By new things in a company also refers to the transition time for the brand. The transition period is when there's a new leader, product changes, a new type of spacings, and the most effective rebranding project.
However, most transitions are difficult at the start, especially when one company decides to merge with another. The concepts are all mixed, and there's a major difficulty in the environment for the workers.
4. Determining the desires, attitudes, and pride factors of the employees for the company
Talking with the employees is, again, the most effective measure to know what your employees need, how they feel about the brand, and regarding things about the brand they are proud of. Also, internal research and surveys will help in this matter.
Regardless of the company, all employees have their own space that is to be understood by the employer and the CEO. This will bring change and bring values to life, and so will your employees spark more respect towards you and the brand.
5. Taking impressive steps to implement internal branding strategies
The next question after finding out all the necessary details is how to implement the internal-branding. Impressive moves have to be a priority subject for brands. The formal steps aren't that great these days, and barely any person looks for it.
So a better alternative for you would be to get started creatively, just how you would have started for the external branding. Also, as a fun part, add the company history in the story. This will ensure a deeper connection.
5 Tips to Improve Successful Internal Branding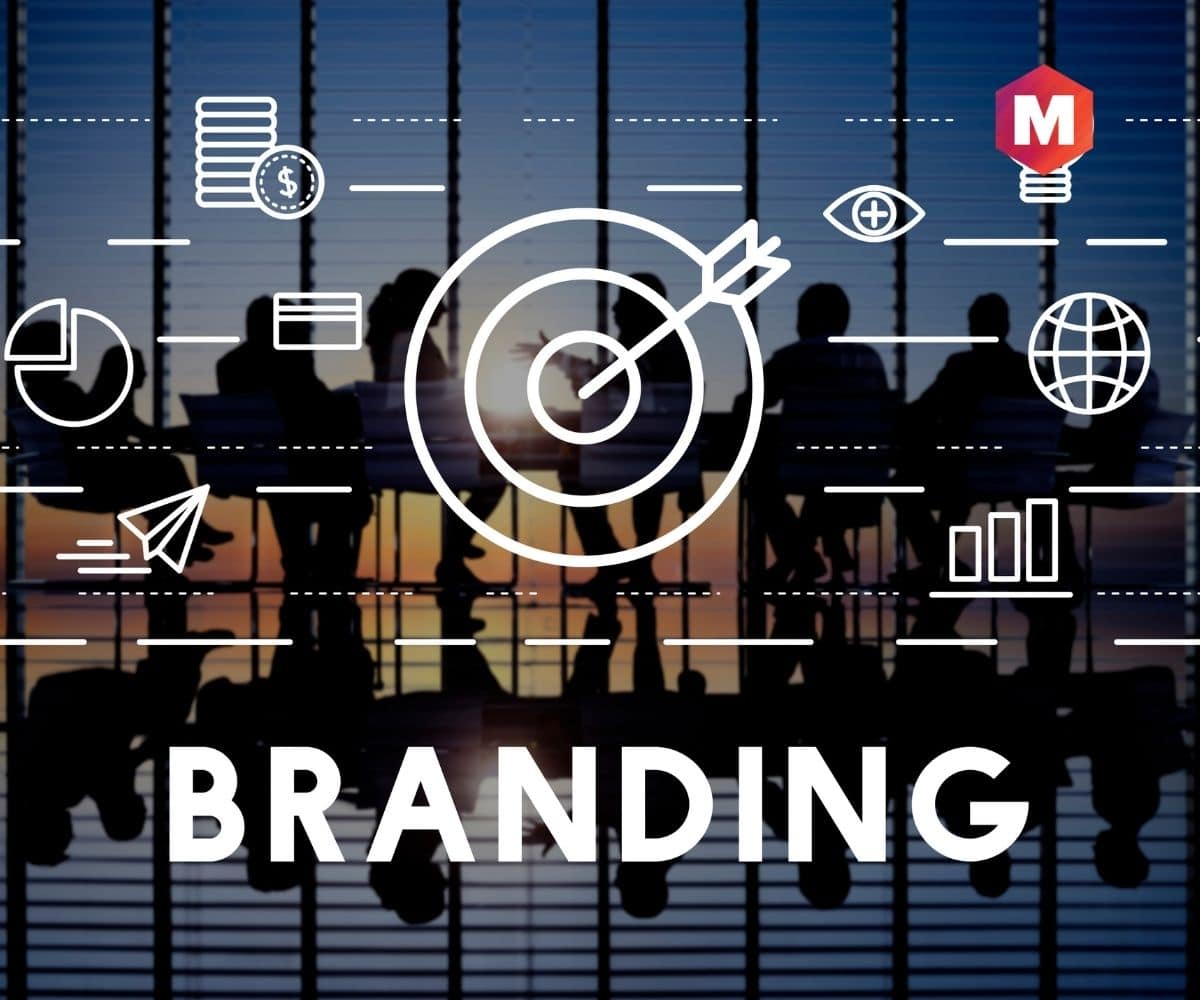 Ideate on how you would want things to go. Planning always has to be at the forefront, without which items will go in a more unprofessional way.
The second important point is to keep in mind that employees are not only to be seen and trained as employees but also as representatives or brand ambassadors.
Here are a few tips to note when creating a unique internal branding:
Start with listing out the brand goal, mission, and brand values, as having no mission and value means the business has no purpose of catching the attention.
Then you should include employees in the internal brand building process by explaining every bit of it at the very beginning to the employees
Your employee must see a proper reason to be working in the company, other than the paycheck. You need to understand that employees are not 'employees' only, they are the backbone of your all marketing efforts
The opinion of each employee must be heard and never left unattended. You should conduct regular feedback to have a chart for improvements
Trust is significant and lessons about trust should come inclusive
Benefits of Internal Brand Strategy
Some of the notable benefits of internal communications and branding are-
Improves brand's hiring and retention
Fosters a relationship between employees and your branding
Links your internal and external marketing
Lets your strategies sync well internally
Creates brand advocates
Empowers employees to offer branded customer experience
Differentiates your company from the other market players
Conclusion!
Branding comes in all forms, shapes, and sizes. As the ideas only keep growing, there are more and more relatable concepts getting invented. Of Course, no brand stands strong and still when alone.
There have to be employees for it to survive and make the suffering end. And as a general fact, good employees are a need. They also play the role of impressing the public.
With internal branding, the strategy is about individuality. When every person associated is linked with the notion of the company, there is an overall boost in credibility, services, quality, and sales.
Thank you for reading our article on the topic of content branding.
Liked this post? Check out the complete series on Branding