To understand manufacturer brand, let us divide the phrase Manufacturer branding into two. Dealing with the manufacturer at first, a manufacturer is someone who is producing something. Usually, the items are produced in bulk.
Next, the second aspect in this case is branding. This means to give a name to a product. Just like you have a name and your last name determines your family, in the similar manner the product is given a brand to belong under. Now, keep reading ahead to find out the advantages of manufacturer branding explained in detail.
Definition of Manufacturer branding
Any branding efforts taken by the manufacturer to brand themselves is known as manufacturer branding. In most common cases, the manufacturer is also directly selling the products manufactured by him to end customers. This is when the manufacturer uses branding to build better brand equity for itself and to differentiate its products.
Example of Manufacturer branding
Intel is one of the best examples of manufacturer branding we can think of. Back in the 80's when computers were introduced, intel chips were being used in the computers. Intel was and is an OEM provider. It manufacturers chips which are sold as products to other product manufacturers. Thus, branding Intel was always difficult.
However, Intel still took many branding efforts to differentiate its manufactured products from the competitors. Thus, even though Intel products are just a part of other products, still everyone is aware of the Intel brand which is the manufacturers brand.
The same goes for any private label brand which launches in the market. With the popularity of E-commerce, there are many private label brands which have been introduced in the market. These private label brands are generally manufacturers who start to do branding for their manufactured products. They take the maximum advantage of manufacturer branding and start selling to end customers.
Advantages of manufacturer branding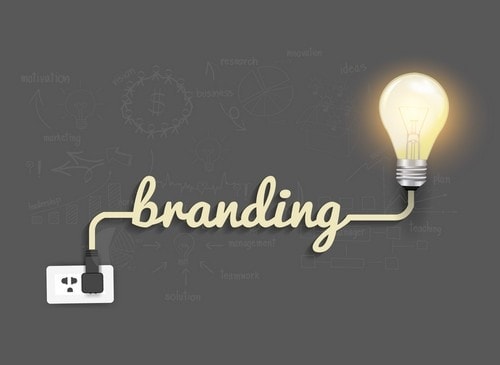 1) Recognition :
First of all, the biggest advantage of manufacturer branding is definitely recognition. This means that people and especially your target buyers will be able to recognize you. Identification is the key to success. This is so because if you already have a good image in the market, then your new products will also be able to sell better.
This is because your loyal customers will already know about the kind of product and services that you have provided them till date. A factor of faith comes in at play here. On the contrary, if you are a new company then too this can be great for you. This is so because the more items and services you come out with, the more people are likely to come across you. This means that even if they are not fully aware of who you are, they will be influenced due to their curiosity. That is when an element of trying something new steps in.
also, if people are able to recognize you as a brand with multiple items, then there is a psychological influence and they feel that you are bound to be good if you are actually able to produce in such bulk at the first place.
2) Distribution :
The second most important advantage of manufacturer branding is distribution. This does not mean that you actually go out there and hand out your products. This is a reference to the channels of distribution and transportation that you can use to launch your new product. As a manufacturer, a good, fast and highly efficient means of distribution is the most important thing for you.
That is obvious because, without it, your produced goods will only remain in the factory. If you have a range of products, then your already existing distribution channels can be used well. The new product is assured of being able to reach every store and every potential buyer. If you look at it from the viewpoint of the channels, then, they too are at an advantage.
This is so because they get to transport more goods than before. This given them an upper edge in the market. Also, you may not know this already but bulk distribution helps you to lower the transportation cost. This is so because the same vehicle can help you to move a major chunk instead of just one crate. You will see the difference if you do the math well.
Also, if your brand is doing well and the item becomes a hit, then more and more firms will wish to be associated with you. This way, you can also think of expanding your distribution channels and making a bigger impact in the national and the global markets respectively. Last but not the least, more outlets will also want to sell your products and t is then likely that more channels will wish to associate with you and your viral product.
3) Pricing :
This is what actually determines how much you are able to earn after selling a product. There is a certain amount that is invested. This is known as the capital. Then, a certain price of the product is fixed at which is sold in the market.
The extra bucks earned can be termed as profit. Now, you yourself may have often noticed during your visit to the market or stores that not everything is of the same price or even the same price range. Companies usually set their priced depending on your brand value and their position in the market. This means that if your brand is very famous, then you are in a position to charge high. However, if this is not so, then it is recommended that the products are not too expensive because naturally, no one would invest in it.
Now, coming to the main point, manufacturer branding can help you set the new prices for new products as well a little on the higher side. Since you will be working under an established name, you can be assured that your products will sell. The best example of this would be Apple. They have innumerable items such as mobiles, tablets, laptops, computers, watches and so on. All of this is expensive only due the brand name and attention that the company enjoys.
4) Loyalty :
Lastly, customer loyalty matters a lot. You see, the market is dynamic. It is in a state of constant flux. There are new products being launched almost every other day. These new products often have new features or they are simply old items in a new packaging.
But, the point is that they attract customers. If the consumers end up liking their new choice, then they often do not even think twice before switching over. They only consider where they receive the maximum benefits. However, if the same brand launches a new product, then you can be assured that you are not losing customers at any cost.
This is the best opportunity for you to diversify into several segments and ensure that your client base remains loyal to you. This is a win-win situation for you as well as the clients. You keep making profits while the clients keep enjoying security and know which brand fulfills all their needs at once.
Liked this post? Check out the complete series on Branding