The name of the brand is essential for a company. The image of the brand of a company impacts the sales of products and profit generation of a company. Therefore, the name of a brand is not only used to sell products or to create market presence, but also to connect with their customers at an emotional level. Especially in the present times, when several new brands are introduced every single day, companies are looking for methods to advertise their products in such a way so that people choose their brand over newly launched brands. The master brand is also one of the most popular advertising strategies used by brands to advertise their products.
In this article, you will learn about what is a master brand, definition of a master brand, what is a master brand strategy, when to use a master brand, when not to use a master brand, benefits of adopting a master brand strategy, and risks involved in choosing a master brand strategy.
What is a master brand?
A master brand is the parent brand of a company under which it sells different products. A master brand is used to connect all the products of a company. The products of the company might have their names and separate brand names. But they are sold under the master brand name to make consumers believe that the products contain the goodness of master brand.
A business is started with the sale of one product, and when the company becomes successful in selling one product, then it uses the name of its brand to sell other products to expand their business.
Take the example of Apple. It entered the market with Apple I in the year 1976. After the success of Apple computers, apple introduced many other electronic products such as iPad, MacBook, iPhone, apple's AirPods, etc. All of these products are introduced with their separate names but are sold under the name of the master brand name "Apple".
A company doesn't need to sell related products. There are several examples of successful companies that are selling products that are not related to one another. Even though the child brands of a master brand can operate independently, but they will always be differentiated from the similar products of other companies based on their master brand.
The brand name of a master brand impacts the image of its child brands. Let us take the example of ITC Tobacco company. ITC was introduced in 1910. It sells various products such as cigarettes, stationery products, LIfestyle goods, processed foods, incense sticks, greeting gifts, and personal care products. But primarily it generates its revenue by selling tobacco products.
Many people are against the sale of tobacco, and due to which they also boycott using products produced by ITC company. However, the ITC master brand has several child brands under it, such as classmates, Fiamma Di Wills, Savlon soaps and hand wash, Essenza De Wills, engage, etc.
The master brand of the company will be mentioned on the products of child brands of the company. This is done to sell different products to the consumers who buy products not influenced by the price of products but by referring to their brand's name.
Definition of Master Brand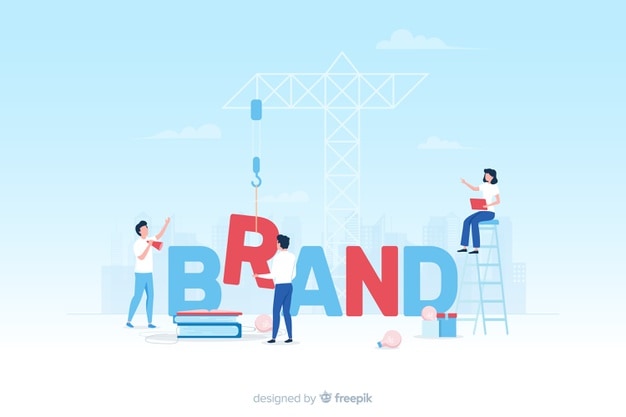 The master brand can be defined as an umbrella or a dominant brand under which all products or sub-brands of a company all sold or are recognized in the market.
What is a master brand strategy?
The master brand has become so important these days that several companies are making use of their master brand to advertise their products. Your master brand holds an essential place in the success of your business, and you use its name to develop your business.
Brand house strategy is usually used by organizations for their advertising campaigns to promote all of their products through one ad. Let us understand why companies do this.
A master brand is the parent brand of a company, and it has several sub-brands. All of the sub-brands are associated with the master brand. Each master brand has its strengths and weaknesses. Therefore, the sub-brands of a company are also considered to have those strengths and weaknesses by the consumers.
Moreover, in the present times, the consumers have started associating with the image of the brand and its vision. Therefore, they prefer to buy the products that they use from those companies which have a view they think highly of, or they can associate with it.
A company sells its products under different brand names. Because of this, sometimes people don't realize that the product is associated with the master brand. Therefore, by using a master brand strategy company make their consumers aware of the products of different sub-brands offered by them to increase the sale of the products of various sub-brands. You make use of your pre-existing reputation to sell your new or relatively less popular products.
Let us further learn when it is right to make use of a master brand strategy and when it is not right to use a master brand strategy.
When to use master brand strategy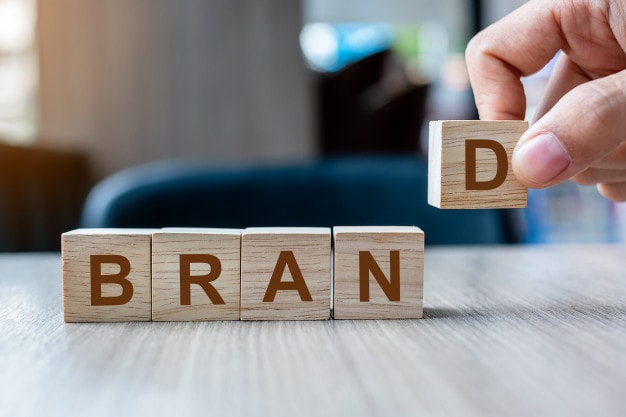 Not all companies can use master brand strategy to promote their products. But companies that have the following features or strengths can use master brand strategy to promote their products.
For example:
A company which has a single master brand and sells a different variety of products under different sub-brand names.
A company whose master brand has a good reputation in the market.
A company that does not have any sub-brand with a bad brand image associated it.
When not to use master brand :
Master's brand strategy works for some organizations but doesn't work well for others. In this section, you will learn about when you should not use a master brand strategy to promote your products.
Using a master brand strategy would be a bad idea if your primary audience cannot associate with your other products.
If all your products and services offered by you don't hold the same ideology or position, then it would be a bad idea to adopt a master brand strategy to promote your products.
If any of your products or sub-brands have a bad reputation associated with it. By choosing the master brand strategy, you would be affecting the sales of your other products, which would be doing good if not great on their own.
If the products that your company produces don't fit together.
Benefits of adopting a master brand strategy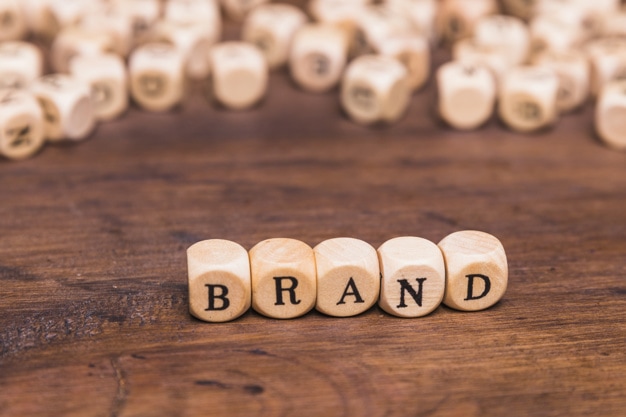 Once you have learned about what is a master brand and what is a master brand strategy, let us then learn about what would be the benefit of using a master brand strategy to advertise your products.
1. Provides you with a competitive edge over your competitors
Competition is one of the many factors that influence the advertising and marketing decisions of a company. Your company might be selling different products and dealing with varying competitors in various market segments. Using a master brand advertising gives you a competitive edge over your competitors as you can make use of the image of your master brand to boost the sales of products of your sub-brands.
The more emphasis you give on your master brand, the more people will become familiar with your less popular products. The right image of one brand can help all other brands of a company to sail through smoothly.
2. Stakeholders appeal
Stakeholders play an essential role when it comes to starting a new business or getting for funds to expand your business. The community of stakeholders, such as suppliers, investors, and distributors puts a significant impact on the success and failure of a company.
Stakeholders associate with only those companies or put their money into those companies which have a more considerable brand image or have an extraordinary idea. However, having a successful master brand helps you attract stakeholders, which is a boon for your business. It is a little difficult for entrepreneurs or new business people to convince investors and other stakeholders.
On the other hand, if you have a master brand with a good reputation and a positive market image, then you can easily attract any number of stakeholders you want for your business adventures.
3. Brand equity
The meaning of brand equity is the perception of people, which is derived from the brand of a product rather than the product itself. A master brand helps you get the benefit of brand equity.
To expand the business and to generate additional revenue, companies introduce different products and sub-brands other than their main product and master brand. However, making the use of a master brand gives you the benefit of brand equity and helps you in increasing the sales of your other products. For example, Chanel, a luxury fashion brand that is popularly known for its ready-made apparel, also sells other products like perfumes and shoes.
Therefore, it is quite natural for an already established company to introduce new products as compared to a comparatively new company as it is easy for an already established company to sell new products to its consumers.
4.An efficient method of advertising
Using the master brand strategy, you promote all of your sub-products together. This makes it quite a useful way of advertising. You would not be able to convey the benefits and features of each product individually. But you can create a positive image of the less popular products by advertising with your star products under the name of the master brand.
The consumers who have used your one product and have been satisfied with their performances will think highly of products of your other brands. And there are chances that they will consider buying or at least try your product at the place of choosing the products of your competitors. Therefore, by investing in one ad campaign, you will boost the sales of all of your products.
5. Helpful in retaining customers
Every company wants to keep its customers forever. No company would ever want their customers to choose the products of other companies its product. Therefore, the master brand helps the company to retain its customers and to extract more business from one customer by providing them with different services or by selling a variety of products to them.
If a customer is getting a good quality of products and services from one brand, they would not want to consider to go to other brands to buy something. Because of this reason, companies are making use of the master brand to retain their customers for a long time.
6. Flexibility to manage the cost
In the present competitive times, companies work on a lower margin. Therefore, a company must be able to have the flexibility to manage both cost and inventory.
When the advertising and marketing methods are focused on the master brand instead of individual brands, then companies get the flexibility to introduce a product in their products' portfolio as well as remove it when it doesn't work as expected without creating much buzz about it. Moreover, you can also increase or decrease the priority of a product in an advertisement depending on its performance.
Risks involved in master brand strategy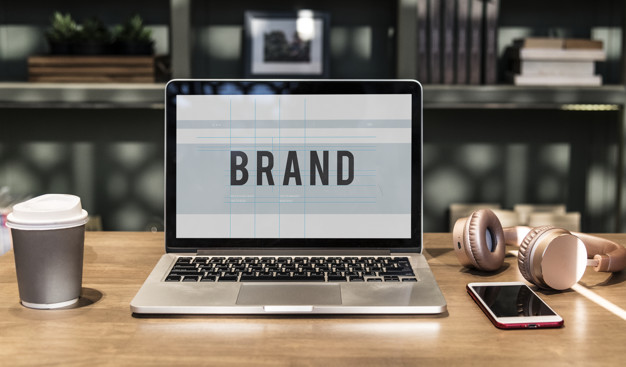 Like all other advertising strategies, the master brand strategy is also not free from threats. There are several risks involved with the master brand strategy and, if not appropriately used, might result in loss of business at the place of increased sales.
A company needs to keep the vision and mission of the master brand in mind while getting all sub-brands together. For example, if your master brand became successful because of its eco-friendly ideology, then it would be unwise to get it along with the products which are not eco-friendly. Because rather than increasing your customer base, it will take away your existing customers from you who chose your brand because of its vision and mission.
Therefore, make sure to maintain consistency while thinking for a master brand strategy. Otherwise, sometimes it is excellent for a company to keep separate its sub-brands and products. For example, ITC sells cigarettes and also various other products like lifestyle, personal care, stationery products. It is not wise for ITC to advertise cigarettes along with its other products.
In addition to this, when you are advertising different products under the master brand name, then keep one thing in mind that the downfall of one product can prove to be the downfall for the entire brand. A negative image of one product can affect the perception of all your products.
Lastly, when you use a master brand strategy, then it limits your ability to diversify your products and produce services and products for different segments of the audience. You will be required to provide only those products which will be liked by your existing audience.
Liked this post? Check out the complete series on Branding