There are numerous industries and businesses which work on channel sales and marketing. In channel sales, instead of employing many executives, the company passes on margins to their distributors and retailers who in turn sell the companies products. In return, the distributors and retailers get margins on the product sold. To manage these distributors and retailers, there are company executives and managers appointed.
As compared to corporate sale, channel sales has its own challenges. The main challenge in channel sales is that, instead of finding new customers, you have to deal with the same dealers day in and day out. Thus there are some basic tips which can be applied in channel sales to get the best out of your distribution channel.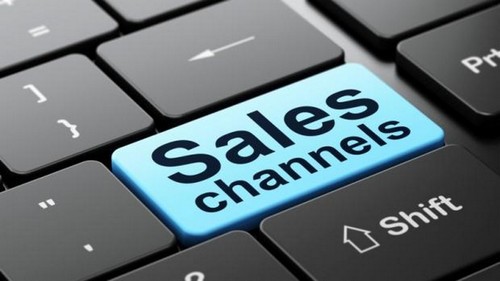 1) Relations
The very first and the most important thing in channel sales management is maintaining relations with your channel partners. Although you yourself are a salaried employee, your distributors are entrepreneurs and proprietors and thus they deserve your respect at all times. On top of it, everyone has their own way of creating and maintaining relations. The smartest channel manager is the one who can maintain relations with all the different types of distributors and retailers.
Example – Titan carries out its sale of watches through distributors and retailers. The channel sales executive is responsible for getting the stock tally and for ensuring that optimum sales happen from the distributor and retailer counter. For this, the channel sales executive has to ensure that he maintains good relations with his channel partners.
2) Network
Channel sales generally happens based on geographical territory. Within a particular geographical territory there might be many channel dealers of same brands or different brands. Creating a network of channel members is important for the channel manager. This network can come in use anytime.
A competitor might anytime switch over to the distribution of your brand. Similarly, your distributor might need a long list of retailers to distribute his products. In this case too your networking plays a crucial role. Overall, the more new channel members you add to your network, the more chances of success you have at channel sales.
3) Motivation
Your channel needs to be motivated to do business with you. Motivation can be in the form of 3 R. Respect, recognition and reward. Respect is something which comes from the channel sales executive. Recognition comes from managers and the senior people in the organisation who show recognition to the dealer and his importance in the organisation. Recognition can also be in the form of awards and certificates.
Finally, reward takes the monetary form where dealers are given a percentage reward or a value based reward to keep them motivated. The more interest you show towards the distributors business and his growth, the more motivated he will be.
4) The 4 p's or the marketing mix
The marketing mix of your company also plays a crucial role in channel sales. The right marketing mix will keep your channel motivated and in your control. A poor marketing mix will probably cause your channel to lose customers to competition which is the surest way to demotivate your channel.
If you are not promoting your product properly, or if the price is too high, or if the product is giving too many technical issues than all these reasons of the marketing mix will cause your channel to lose orders. And thus marketing mix should be so designed by the company that your channel remains motivated to sell.
5) Conflict resolution
Where there are so many people in a business, conflicts are bound to happen. The most common reason for channel conflict is territory demarkation or price wars. In both the cases, there might be some bad fish in the pond who are causing the problems. These bad fish need to be controlled or taken out of the picture so that your channel remains in tact.
On the other hand, conflict is some times necessary and the conflict confirms you that your channel is working in the right manner. Just like some competition is good competition, some conflict within the channel is good for your business. However, it should be healthy conflict and not otherwise.
6 Payments / outstanding
Sales is only one aspect of channel sales. The other aspect is collecting payments on time. All manufacturing companies generally run on a profit center module. In a profit center, if you do not collect payment on time, interest is applied to your profit center which is practically bringing down the margins of your business. Several companies are smarter and instead of giving a turnover target to their managers, they also give a margin based target which has to be achieved.
These targets are from the company point of view. From a dealers point of view, the dealers might be having loan accounts with their banks. And thus, if a dealer takes too much money from the bank, than he is paying a hefty amount in interests to the bank. Thus, even your dealer needs to be financially sound so that he collects payments on time. Otherwise one day or another, he will be sorely hit due to liquidity crunch.
7) Commitments
Be it time, be it discounts or any support that you have promised your channel members, the commitments need to be followed. Your channel is made up of business men who are there to do business. Thus, if you are making any false commitments by yourself, you are destroying the reputation of your own company. On top of, if you build your image positively, than the same dealers will support you whenever your sale is down or even when you are in a different company with a different product altogether.
Thus, your relations, your network and your commitments all count towards making you the best channel sales manager. Business basics such as marketing mix and motivation also come into the picture. And lastly, the job of channel sales manager requires you to be an excellent resolver of conflicts. Because conflict resolution ensures that all your channel dealers are working towards the overall good of the company.
Liked this post? Check out the complete series on Sales