Developing an unbeatable sales program is a critical aspect of every business. Without having a sales strategy company will not be able to compete and grow in the market. The salespeople should learn how to implement sales tactics in the field or market that work. The sales tactics help them to close the sales deals. Providing the sales team with proper, practical sales training is one of the essential tasks of the sales manager.
These effective sales processes are not merely about working hard and putting in long hours at work, but it is about working smart and getting business from the customer.
1. Understand the prospect and his business
It is essential to understand the customer and the business he is dealing in. This is true, especially in the case of B2B sales in which the customer is going to take the product and use it for some other purposes. Selling tactics work only when you truly understand the nature of the business of the customer and the customer himself. Selling the product is one thing and providing a solution based on the needs of the customer is an entirely different thing.
You have to build an ideal profile of the customer and answer questions like which industry the customer is dealing with, what is the scope of business available at the prospect, what is the competition threat at the customer's place. Then you have to go on and understand the needs of the customer. Ask what is it that he wants to achieve with your product. Ask the customer what success looks like to him with your solution.
Then you can dive into the decision making process. Price discussion comes in this phase. Understand the buying cycle of the customer and make a judgment of how much time will it require for him to make the decision. Qualify the customer and turn them into full-fledged paying customers. Understand that this purchase is not a one-time purchase, and if you put your best effort and provide the best possible solution to the customer then he can become a loyal customer, and you can get repeat business.
2. Prospecting
Prospecting is finding and contacting potential customers for the business. It is considered as an outbound method of marketing that salespeople are tasked with. The regular activities of prospecting are cold calling, following up with the customer who has gone cold, cold emailing, etc. The final goal of prospecting are to identify the needs of the prospect so that he can be moved ahead in the sales funnel and ultimately result in a sale.
Finding a group of qualified people is the first step in prospecting. You can always buy a lead from many third-party companies, browse LinkedIn for proper people, ask references from current users of your product, use networking. You have to find out which method works for you and your business and implement it accordingly.
3. Persistence with your leads and follow up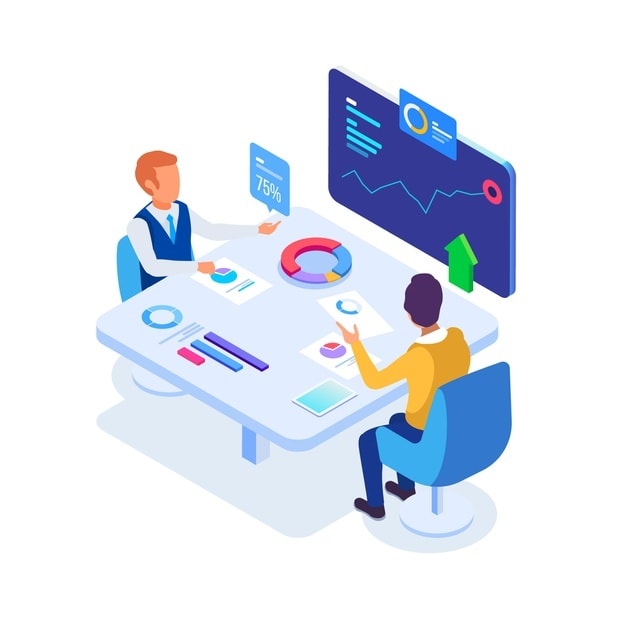 It is observed that more than 90% of sales transactions often require more than five in transactions after the first contact with the prospect. Many salespeople focus on immediate sales. If they do not get the business in the first meeting, then they give up and continue for the next customer.
However, seasoned sales professionals understand that the leads must be nurtured and then the action is taken. These sales professionals use direct mail, phone calls, brochures and other techniques to keep the customer engaged and informed.
By doing this, the customer will think of you when he has to make his next purchase. Regular follow-up is an essential thing in the sales industry. If you miss following up then you miss the business, it's as simple as that.
4. Uncomfortable routines
Selling is considered an awkward activity for many people. It is easy to get tired of a demanding job like sales. And if that discomfort gets in your way while talking to the prospect, then you have lost the business. Uncomfortable is common in sales jobs. You have to be comfortable with being uncomfortable. A typical example of uncomfortableness is when the salesperson tells the price of the product.
There is a silence. Probably the customer is calculating his budget and adding up to see if it nears the price quoted by you or he is comparing it to a competitor or he must be deciding an amount for negotiation. You have to take advantage of that silence and stay quiet rather than just keep talking about the features like justifying a crime. If you keep talking, it may be a deal killer. Instead, it is suggested to embrace the uncomfortable reality and explain why it is better than your competition. Use sales scripts and justify the cost by showing value.
Following up does not have to be uncomfortable with your customers. If your prospect does not return your calls, then you can text him or put him an email without worrying that you are a bother. Let the customer tell you that instead of you assuming the worst. You are probably doing the things that other sales representatives are not doing, which puts you above everyone else. It is a difficult tactic to implement, but it is gratifying.
If you commit to following up with the customer, then you will get a definitive answer right away, which will be a yes or a no. The affirmative answer is what you were striving for, but a negative will save you time.
5. Warm Calling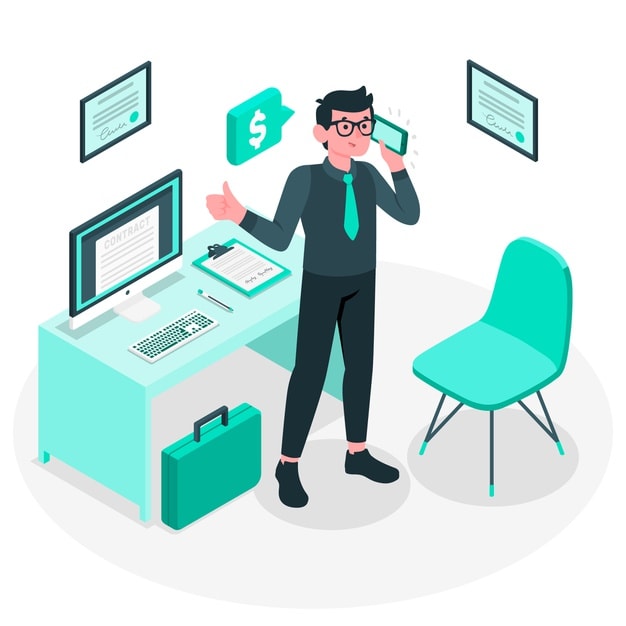 A warm sales call which is the follow-up of the first contact or introduction is called warm calling. In the initial contact, you may not have had a proper and transparent conversation with the potential buyer. Still, they must be familiar with you because of the first introduction call. The idea is to make the person talk about business with the use of his awareness about you.
You can talk about business and the offerings of your company in the warm call. A warm call is an effective tactic to establish business relations with the customer. Although things are usually taken lightly in the warm call, it may also be a deal maker.
6. Be a problem solver
Businesses are successful because they provide solutions to meet the needs of the customer. It is seen that many salespeople do not understand their role in this transaction. Only selling a product and making it a box sale or deal, you should treat this as a relation. Salespeople should be able to demonstrate that they understand the problem of the customer and can solve it by giving a solution from their company.
If you simply start selling your product, you may not be welcomed back to the customer's place; instead, try to understand the problem he is facing and then offer a solution rather than providing a product. This will increase your value in the eyes of the customer, and you will be a business consultant rather than a salesperson.
You have to customize the solution that you're providing to the customer. You have to introduce a reference to other customers and try to get a deep relationship with the customer. Customers do not want to give the time only to listen to an email or a presentation. They want a solution which they may use and implement for their needs.
7. Craft a story
As a sales manager, you should always try to come up with a story. You must have encountered a lot of people and customers which should have given you a lot of experience. It is always good to share that experience with your customer rather than simply telling him a story about your brand or product. Every competitor representative is going to do the same.
Try to be different by understanding the customer how you solved the problem of another fellow customer. Storytelling is a very undervalued but powerful sales tactic that gets the customer excited to partner with your business. You have to consider a few elements while crafting a story to keep your customer engaged so that you can have the desired effect on him:
Stasis: Statis is defined as the norm, which is everyday life that sets the stage for the future.
Trigger: The trigger can be a pleasant or unpleasant experience and is beyond the control of the protagonist. In the context of sales, it can be a challenge or an obstacle that your prospect is facing.
Quest: Quest is the result if the trigger
Choice: This is when the protagonist has to make a tough decision that shows his character. You have to play with your prospects' desire to take control of their situation.
Climax: Climax is the decision that the protagonist has made.
Reversal: the result of climax and choice. This is where you will emphasize what change has occurred because of your suggestion
Resolution: resolution is the start of new stasis. The characters are to be changed since they are now enlightened and wiser.
Once you have shown the final resolution and the positive impact of your solution, then your story is complete.
8. Direct mail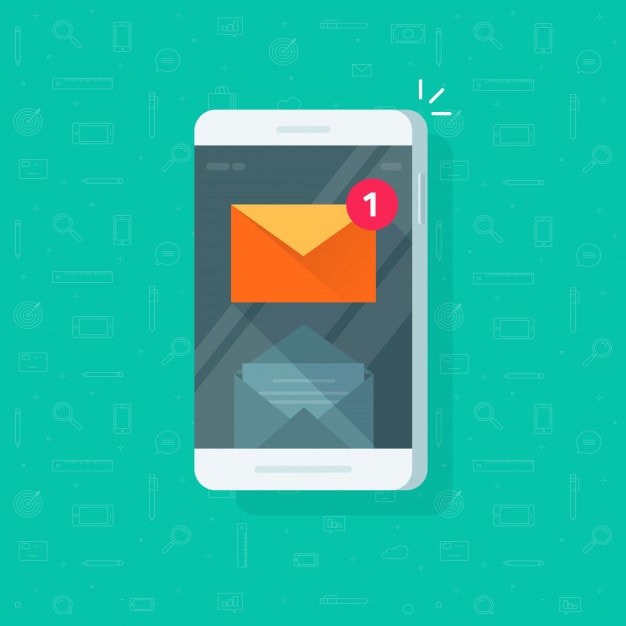 Mailing is essential for potential buyers. It is a great way to initiate contact with new businesses. Many sales deals on Instagram and Facebook occur only via email communication. People are employed remotely in many parts of the world with the help of email communication.
This is why contacting your customer via email is essential since you can explain yourself, your product, and how you can be of assistance to the customer. The important thing is the content in the mail should be clear, crisp, and objective-oriented. Writing unnecessary stuff in the email will not be entertained by the customer.
Direct mail to customers also has a higher chance of him replying directly to it. It is not only a communication starter but also a relationship builder. Direct mail can also be used for maintaining relations with customers and keeping follow-ups.
9. Listening is the key
Communication should always be two-sided. There is a reason why humans have two ears and one mouth because they should be used in the same proportion. It so happens during a customer visit that the customer keeps talking, but the sales professional does not listen; instead, he only hears. There is a difference between hearing and listening. It is essential to understand what the customer is saying and listen carefully. You have to listen, understand, and then acknowledge. Listening to the customer can solve most of your problems which you may encounter during a sales call.
There are a few steps of listening which you can follow for successful communication:
Listen: when your customer speaks, ensure that you are listening to the information. Hearing is merely one-sided talking and the other side and pretending to hear. Listening, on the other hand, is assimilating the information given by the other side.
Understand: whenever you listen, make sure that you understand it. There is a lot of information given by a customer during a sales call. The salesperson should not be in a hurry to talk about the product features. Instead, he should be keen to understand what the customer is trying to say. Once you listen to what is the customer is saying then understand it.
Check to understand: this step is very critical, which most of the sales professionals do not follow. For example, if a customer says, I am currently using a competitor product, and I don't think I will purchase within the next six months because my finances are tied up. Here, what the salesperson typically listens is, 'Im not buying your product for the next six months.'
Unless the customer says this directly, do not assume the worst. Instead, ask him, 'I understand that you won't be able to make a purchase right away since your finances are tied up but what if I could help you in payment terms and provide suitable financing options? Can we talk later sometime next week to discuss the financing options available with us, which will not be a burden for you?
Rechecking your understanding is an important step that should be followed while discussing with the customer.
10. Content Marketing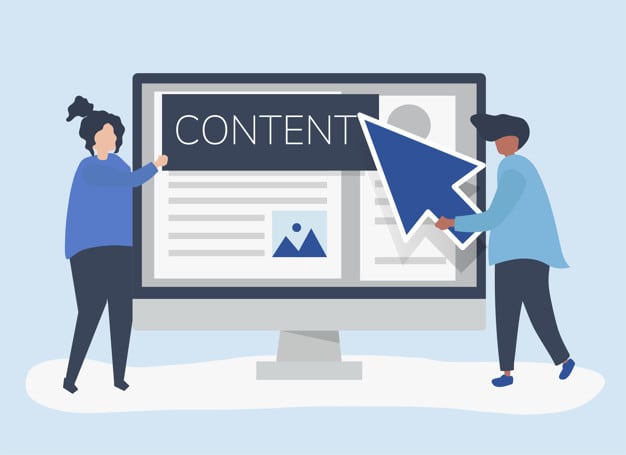 Content marketing is considered as the most popular sales tactic in the digital world. Content marketing is offering something measurable to the website visitor to introduce that visitors with your brand and collecting information of the visitor like phone number, email address, and demographics. Content marketing works with a lot of people which is why it is very attractive for your website.
Generating traffic is the first step in content marketing. Different blog posts, webinars, white papers, YouTube Videos are a few ways in which content can be generated.
The important thing is the content should be original and engaging so that customers can interact with your brand. Free giveaway technique is another sales tactic that works well with customers. Giving them a free e-book for subscription or some free content against a desirable action is what stimulates customers. Also, because of this, trust is built between the customer and the company.
Even if they don't buy the product, they will surely tell their friends and family about the product which will be potential new leads for the company.
11. Adhere to customer deadlines
A sense of urgency should be created with his professionals. The dues which take longer time than necessary usually end up as lost to use. If the sales professionals are changing deals with the pain of every customer, then he will lose his credibility.
You should ensure that you meet your observations that you're committed to with your customers. If you want to meet the obligations of the customer, then you will find the way. Adhering to deadlines also shows your commitment to punctuality and builds the trust of your customer on you.
12. Conversation personalization
Imagine getting a reply of: 'Hi (first name, Last name), message and Thank you. These messages use various automation tools. Either way, it makes a difference if a robot is messaging you or a person is taking time to read your emails and reply to you.
Sometimes the robot makes an error that would not go well with the customer. Automated emails, the use of a specific word triggers social media replies. But customers do not use that particular word in the same context every time. It may so happen that a negative word is used sarcastically or a positive word is used in sarcasm, and you get the relevant replies. It would lower the credibility of the company and prove that they do not attend to customers.
The trust of the customers goes down with time in such cases. It is recommended that instead of having such cold mails, the company can have customized emails for the customer.
Even though they may be slightly delayed in their replies, customers appreciate the fact that a human specifically addressed the email for him. Personalized emails for the customer rather than having a template one will also make a lot of difference and builds the credibility of the company.
Liked this post? Check out the complete series on Sales