Planning is very important in sales. You must have a well-designed and well-thought plan whether you are writing a sales proposal or you are preparing a follow-up sales strategy. But most of the businesses fail to have an effective follow-up plan or sales cadence and because of the lack of an effective follow-up plan, they don't get a response from the client even after trying, hence, they give up on the client after trying for one or two times.
This is completely the wrong approach. According to a theory, a prospect at least hears seven times from you before they make the decision to purchase something from you. therefore, you should not give up after calling or sending emails two-three times and not getting any positive response from them. There can be several reasons behind it such as your email is buried under hundreds of cold emails received from them or they did not get the opportunity to reply back to your email. you could lose a potential customer because you don't follow up.
According to the CEO of SalesFolk, Heather Morgan, there are 21% chances for your second email to be read even after your first email doesn't get any response. Therefore, a salesperson should have an effective follow-up plan to get a response from his customers. in this article, we will learn everything about an effective sales cadence.
What is Sales cadence?
A sales cadence is planning which includes a sequence of activities to set up a sale or merely a connection for engagement. It contains a sequence of steps which a sales representative should follow to follow up with each prospective client using email, calls or other social channels.
The process of sales cadence begins right after the first contact with the prospect and followed by a sequence of interactions through the various medium until a prospect convert into a customer or departs the cadence process and becomes a part of nurturing bucket. For instance, the sales cadence will look like as mentioned below if you are offering a free online course on your and someone register for it.
Day 1: Send a pdf containing important information and request them to connect with you through social media.
Day 3: Send a follow-up email containing similar information relating to the first one.
Day 5: Send a LinkedIn connection with a note in the morning around 8 o clock and make a call in the evening.
Day 7: Call in the morning and leave a voicemail if don't get any response and send an email mentioning that you have left a voicemail.
Day10: Send a Quasi-break up email where you will ask for permission to contact.
Day 12: At last, send a breakup email.
In the above process, if a prospect responds on the 7th day then they will exit sales cadence either by booking a meeting with you or have expressed some kind of interest or have responded negatively by asking you to remove them from your email list.
Importance of Sales Cadence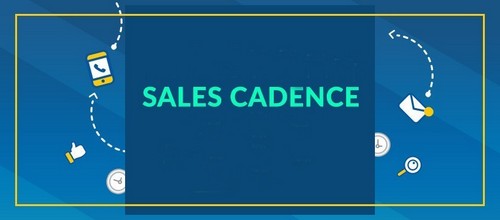 By a sales cadence, you can outreach a prospect through multiple channels, because there are some prospects who are more responsive over the phone, while others are comfortable to interact over social media or emails. Therefore, make sure to include all types of the channel from where you can connect with a prospect or reach them.
These channels can be email, phone calls, social media platforms, or in-person meeting. Sales cadence makes sure that a) You have separate sales follow up a strategy for all prospects who have entered into CRM systems. B) Making sure that all your prospects are moving across all stages in your sales funnel. C) you are nurturing as well as building a commercial long-lasting relationship with prospects.
Advantages of sales cadence
Having a sales cadence makes your customer prospecting process far more operative and well-organized. In this section, you will learn about the advantages of having a sales cadence to outreach your customers.
1) Easy tracking :
Using a sales cadence makes it easier and to track your sales process with a particular client. You can easily get to know about at which step you are with each client merely just looking at your CRM. In addition to this, you will get to know at what point you should stop contact with your prospect. You can refine your approach using this information.
You can determine which mode of communication is effective with a particular client and in the future, you can use the same method to reach them. The information from sales cadence let you continuously enhance your results and optimize your sales approach.
2) Focused Effort :
Most of the salesperson uses unstructured approach efforts for networking and sales, which results in low responses from customers. in some cases, a salesperson calls and send a follow-up email, in other cases after calling he waits for a day and send an email or forgets to send an email at all or in worst situations, he can make the same call twice and get into the embarrassing situation.
However, with the help of sales cadence, you know exactly at which step of sales cadence you are with each client. With the help of clearly defined rules of outreaching a sales prospect, you will never miss any step or repeat one step twice.
3) Scalability :
It is easy to keep track of clients when you are dealing with one or two clients but you need to hire a team of salespeople to handle more than five customers and there too you can't keep track of each client in your mind. hence, you need sales strategies to keep align your sales team.
A clearly defined sales cadence can solve the issues of scalability for you. it is not only easy for you to keep track of your clients as an individual but also will be helpful for your team to perform effectively. Having a single page flow chart of your sales strategies can be helpful for your newly hired sales representatives to about your strategies so that they can start working right away and start making calls and setting meetings.
Disadvantages of sales cadence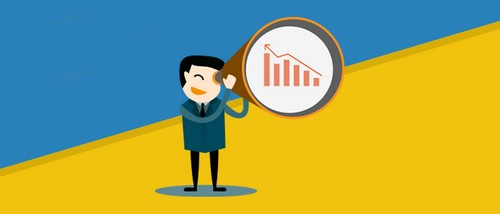 1) Time difference in contacting activities :
The activities on sales cadence are too far apart that it takes a lot of efforts to warm up your client every time to contact them. You are trying to convince your client to buy something and you reach them only once a week, there are high chances that they have forgotten about you.
2) Repetition :
Most sales representatives are encouraged to set a task on the same day of a week. If you do this there are high chances that you will miss chances to enhance your sales cadence and increase your contact rates.
3) Length :
Following a sales cadence might become too long that you end up wasting a lot of time on a prospect who doesn't give you even a little business in the end.
Key points to remember while designing sales cadence for your business
Make sure to set up your call timing between 2-4PM because there are high chances for you to get chance to interact with your clients as they are usually available post lunch.
Don't reserve Tuesdays, Wednesday, and Thursdays to make a call to your prospects on the basis of the myth that these days are best days to set up meetings. Believe me, try other days too. They will provide you equal opportunities to get in-person meetings.
Divide your sales cadence into three segments such as tier 1, tier 2, and tier 3 accounts and then design your Sales cadence for each tier.
Multiple touchpoints can be used to reach the client in a day. You can send an email mentioning about your call, in case your client miss you call on the same day.
Liked this post? Check out the complete series on Sales