Many people think of door to door sales as an ancient technique. The newer generations do not even know that it exists. But few people realize that the best training you can have is the door to door sales technique. It will teach you the best lessons for successful sales. Also, it is an extremely tough activity. The majority of the marketing and selling these days is done by radio, email, online websites, and television, but most of the time, a real human presence makes a lot of difference.
In this type of sales, the company has to visit customers rather than the customers visiting the company. Since the company cannot be everywhere, they have appointed sales representatives who visit every customer. It is known as door to door sales techniques because the salesperson has to visit the houses or shops of multiple people in a day.
5 Strategies for door to door sales
1. Problem-solving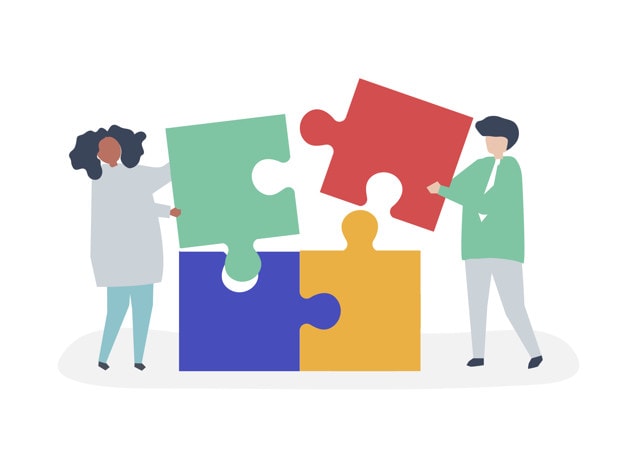 It is prevalent to receive a big NO from customers when you go knocking from door to door. Although it may seem very negative, it is the beginning point to go ahead with sales.
You must introduce yourself to the prospect so that he knows who you are. You will not be a stranger anymore, and you should take full advantage of this by establishing a place in the mind of the person.
There will be many objections from the customers, and you must overcome all those objections with correct strategies so that you end up with a successful sale. When you are mastering these objections, it is essential to understand the complaint correctly so that you can provide the correct solution. If you do not understand the problem precisely and perceive it the way you know rather than how the customer wants to see, then it will create a different challenge because you will end up providing a wrong solution.
Even though you may sell a product for the first time, there will be no repeat purchase from the customer, and your face value will go down in the eyes of the customer.
2. Understand the needs of the prospect
It is not expected that you overwhelm your chance with a cool sales pitch when the prospect opens the door for you. Instead, you should try to get out as much information as possible from the prospect. This way, you would be selling your product or service, and you would know better which needs are you trying to satisfy. It will not be an easy task, but you have to ask the right questions to the right target audience.
Asking the right questions may not be an easy task, but it is an important one. You do not have to convince your prospect to buy the product immediately in the first go; instead, you should provide complete information about how your product or service can help him. The prospect must be aware of all the possible options and offerings that you have. The prospect may have different needs, and you must cover them. Asking the right questions is the only way to do that.
Asking questions – but politely – will make it seem that you are genuinely interested in the buyer, and a buyer who is hooked will respond to your sales pitch very nicely. Politeness with curiosity is the key to a successful door to door sales.
3. Give some time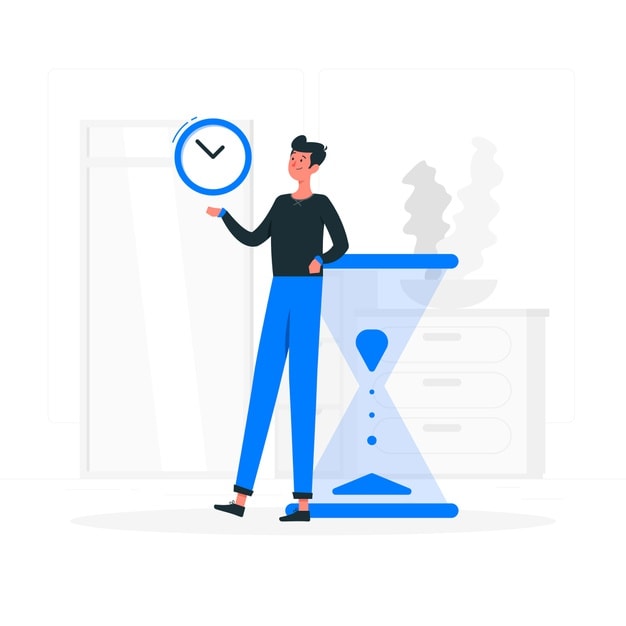 Do not expect to close the sale at the very first meeting. It happens very rarely, and you should receive some slack for your customers so that they can find some information on a standalone basis. They may search on the internet about your product or ask a couple of friends. If you have any references, you can provide them with that information, but the customers will rarely trust a door-to-door salesperson until they perform their research.
When people are considering buying your product, they have to talk to some other people, or they may have to check their financial situation before making the purchase. So giving them some time is essential. But ensure that not a lot of time has passed before you follow up because if you follow up after too long, the customer may have lost the interest to buy your product, or they might have purchased a competitor product.
The follow-up of the salesperson is vital because the relationship is already established, and you will not be a stranger to the customer anymore. If possible, sending regular emails or calling the customer once in a while to schedule meetings will also keep the business relationship alive.
4. Reworking over regrets
It is essential to understand that you cannot change every no into a yes. Nobody has a hundred percent conversion ratio, and you cannot convince every single prospect of yours to buy. On the one hand, it is essential to follow up consistently and push your customers in different ways to purchase the product, but on the other hand, it is equally important not to be too pushy.
There are some prospects that you can turn into customers if you do not cross that 'line.' It will come only with some experience that you come to understand when you have reached the 'line' and when you can know that a 'maybe' would mean a big NO and you move to the next prospect. The door to door sales is a number game, and the more probability you will have if you'd know more doors.
The more those you're not, the more will be the probability that you end up with your numbers. One of the best strategies to make a prospect comfortable to say No is by saying 'I can understand if my service or product may not be useful for you at this point in time. 'and it will pass a subtle message to the prospect that you are not too pushy.
5. Pitch Perfect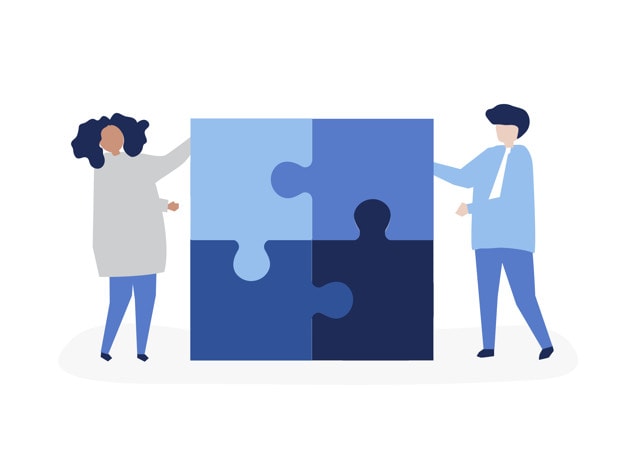 When you begin your sales pitch, you have to make it very clear that what the product is that you are selling. There are many emotion-based decisions with human beings, which is why making the pitch of your product perfect is very important.
The following are a few of the steps which you can follow while creating a perfect pitch.
1. Introduction
The introduction is an essential part of your pitch. You have to introduce yourself formally, and it will help you to build an impression in less than 10 seconds. This can be done by being polite and putting on a smiling face while looking and having and maintaining an eye to eye contact.
An eye to eye contact is perhaps the essential thing that you do in your pitch because it depicts your confidence while talking to the person.
2. Questions
once you have introduced yourself to your prospect, then you might consider answering the question of why you are here. Explain in short but clear language that what it is that you are here to sell but make sure not to overwhelm the pitch to the customer.
After this, it is essential to ask questions to know more about your customers and get appropriately qualified answers. Having open-ended questions will make your prospect talk.
3. Presentation
Finally, it is essential to understand what your prospects are talking about so that you can have the time to present your product. Always engage your prospects by telling them real experiences from other customers or your own experience.
The presentation of your product is essential because sometimes the dramatization itself will convert the customer. Although not every customer needs a big performance, some customers would require only some technical information in a formal way for them to get convinced. Always remember to use the KISS method. Keep it Short and Simple.
4. Closing the deal
The final step of the agreement is to close the deal. At this point, you have to let your prospects speak, and you listen to him or her and ask relevant questions. At this point, it is also essential not to have open-ended questions but to have closed-ended questions.
Using closed-ended questions will narrow down the possibilities from your prospect and will give you a definite answer rather than unnecessary long stories. Objections from customers, if any, should be overcome so that you can provide more reasons for the prospect to buy your product or service.
Although you may follow all the steps meticulously sometimes, it so happens that you would not make the deal, and at that time, the best thing to do is move on with the next customer.
10 Tips for Door to Door Sales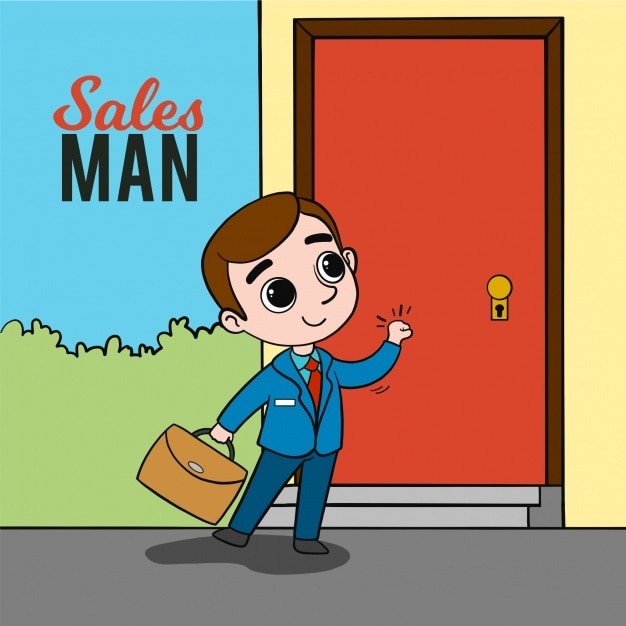 1. Get faster to a 'No.'
Rejection is very common in the door to door sales. There is no way to avoid it, and no one has a 100% to win ratio. Many people or prospects are polite. They will let you make your pitch even if they have no interest in buying. That is a problem on its own because time is of the essence in the door to door sales. Don't waste too much of your time in staying too long with the prospects who are not interested.
Try to make them comfortable to say no by saying things such as 'maybe I can help you with the products that I have, and you let me know if it is something that you would find helpful.' This way, the customers are likely to say no immediately,  although out of politeness.
There is also a hidden advantage of this that the customers may be more dangerous to take a look at your offering since you have made them comfortable to say no.
2. Pretend to know your prospects
Once a person answers a door, the first thing you have to do is pretend that you know the person. This way, you will come off as less nervous or aggressive and more friendly.
Calling by their name would be one of the best things that you can do and find out the things that both of you can relate to quickly.
3. Pair up with other Salesperson
Positivity is vital in sales jobs. Whenever you feel like negativity seeping in, always go with another salesperson. You can not only share connections but also keep each other accountable for customer follow-ups.
It will also help both of you to keep a positive mindset and will help you to overcome rejection and failure.
4. Incorporate videos to pitch and Train
The demonstration videos are an essential part of the door to door team because it instills them with confidence in the product and the system. Training videos will allow the team to visualize the process that is asked from them to be followed.
The demonstration videos are an engaging way to convince and show the customers about the services they are going to provide. Also, because of training videos, the message remains more consistent irrespective of the salesperson in the door to door sales team
5. Believe in your product
If you do not believe in your product, then you cannot be genuine about it when you're trying to convince the customer. You would be wasting not only the customer's time but also your time as well. How can you be confident to be asking someone to part with their money and time to buy something that you do not believe in?
Suddenly it becomes clear that you simply want the money, and you turn out to be a Hustler. People often respond to genuineness, and they will listen to that. Believe it or not, but convincing the customer when you are not assured yourself is a challenging task.
6. Boost Credibility with Industry publications
If you are a door to door salesperson, then you have to read and stay yourself updated with industry news from reputed organizations. This way, you will remain at the top of the trends, and it will also prepare you for better presentations to your prospects.
It will also instill you with confidence as a professional who not only always learns but also keeps himself updated about his field. For example, if you are in the insurance industry, then read the publications of life insurance in the market research association.
7. Set a time limit
It is essential to understand that time is of the essence when you are visiting prospects. You should not give more than 20 minutes per house. You have to not only make them comfortable to say no but also be very polite while taking the rejection.
You should understand that if you waste your 20 minutes over here, you must have lost an actual prospect who would have been converted and who would have required another 20 minutes somewhere else.
8. Offer something to customers for follow up
Just because a prospect of yours is not interested right now does not mean that he will never be interested. Whenever you get a rejection, offer your business card or magnet politely so that they can follow up.
Connect if possible with your prospect so that when they are ready to buy, you will be the first person that they contact. Use websites and offer your card with a professional domain so that you can stay connected when they are ready. Many website builders offer professional websites starting at five dollars per month, which is very economical.
Try to stay connected with your prospect by phone number or email and keep updating your prospect about new developments without seeming to annoy them.
9. Look at your body language
It is imperative to understand that most of the communication that happens is not by words but by your body language. More than 90% of the communication happens via body language, and only 7 to 8% is words.
It takes about half millisecond for the person in front of you to have an impression about you without you opening your mouth. This is why you have to dress sharp and seem like a figure of authority.
The body language should display full confidence and enthusiasm for what you are about to talk to the prospect. Little things like standing straight with your chest out and looking forward in the eye to eye contact with customers will help them to gain trust in you. Wear formal clothes and always remember to Smile.
10. Use CRM
The moment a customer shows an interest in your offering, then you can add him to your sales funnel. The customer may reach the bottom of the funnel in due time, but meanwhile, it is vital to use a customer relationship management tool to keep track of your sales cycle and ensure that no customer is left out.
Tracking information on a customer to customer basis will help you to understand the prospects that you have and the size of your sales funnel. Remember to have alerts via mobiles and emails so that you can never forget to follow up with your prospect. Using online tools like salesforce or PipeDrive or even a simple tool like SAP will help you to manage your sales funnel efficiently.
Liked this post? Check out the complete series on Sales