Introduction to Direct Sales
Direct selling is one of the primary forms of doing business. This method of sale is adopted by both small businessmen as well as big enterprises. Small entrepreneurs use it because of the low margin on products or because of the lack of funds to establish a retail store.
On the other hand, there are many companies which use it along with other methods of selling to reach different segment of the population.
In direct selling, a seller buys a product from the company and sell them to consumers directly, or a person produces goods and sells them directly to consumers without any middlemen.
Another thing that makes direct selling unique and different from other forms of selling is that it takes place in a non-retail environment. The direct sales take place in a non-retail environment like home, public place, work, online, etc.
In direct selling, both parent company and seller generate high profits as compared to other forms of businesses because there are no middlemen. It is an essential method of selling and is a primary method of selling used by several companies. Therefore, if you are planning to associate with a company that uses a method for sales, then it would be good that you read this article.
It will help you to learn about the different types of direct selling and their advantages and disadvantages. This information will help you in taking a well-calculated decision.
Definition of Direct Sales
Direct selling is a method of selling where seller directly contacts the customers and sell products in non-retail environments such as by meeting them at their home or public places.
Types of Direct Sales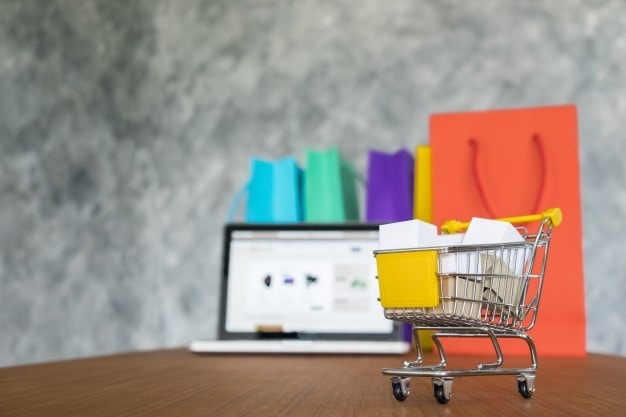 1. Party Plan sale
You might have got an invitation for party plan sales by a distributor or sales representative living in your neighborhood. If yes then let me tell you that you already know what is "Party Plan direct sales".
This can take place in a group. Usually a distributor or sales representative invites his potential customers at his own house or someone else's home. In party plan sales, you talk about your products in a group, give them a demonstration of your products, hand out material related to products, and take orders. It is a neat way of doing business and having fun altogether.
This method is quite successful as you sell many units of your products at one time.
2. Single-level sale
Single level direct sales are sales where you contact people individually. The examples of single-level direct sales are door-to-door selling, selling through catalogs, and selling through in-person presentations.
You approach each customer with a personalized direct sales approach.
3. Multi-level sale
In multi-level direct sales, sales representatives are hired by companies to sell their products, or sometimes multi-level direct sales are made through business partners.
Multi-level direct sales also take place on online platforms by selling through product catalogs or selling through social networking mediums.
Advantages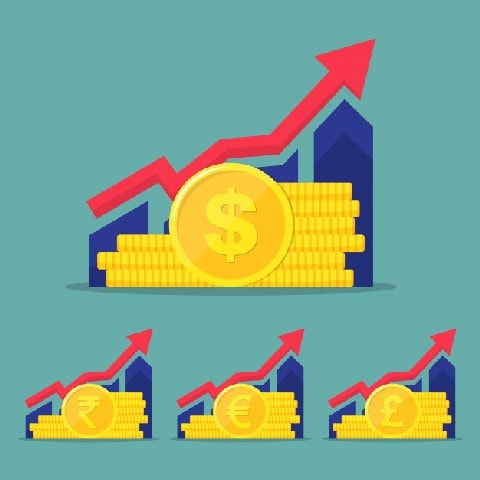 1. More profit margin
The first and foremost advantage is a high-profit margin for both parent companies and sellers. Many entrepreneurs adopted this method to earn high profits.
Small entrepreneurs usually have limited funds when they start their business. Therefore, they save the cost of mediators and thus increase their profit margin.
2. No expense of store maintenance
It takes place in a non-retail environment. That means a seller is not required to set up a business store to sell his goods. A store is an expensive liability for a seller. He is required to rent or buy a place to set up his retail store, pay property taxes, keep the stock full, hire salespersons and people to maintain a store, and other small expenses.
All of these expenses are paid out of the profit made from selling. A seller can avoid all of these expenses by direct selling and can increase his profit margin. Moreover, when a seller sells in-store, he is required to buy goods from a manufacturer in huge quantities which puts his own money at risk.
His money will be lost if the sales of products are not as expected. Whereas, the seller can buy limited no of units and can sell more after selling the previous stock.
3. Personal contact with customers
The seller has direct contact with his customers. There are various benefits of having direct contact with customers. You can learn about the needs of customers and can create business opportunities and can provide services to them as per their requirements.
For example, your regular customers can place an order for the products that they need or can give your reference to their friends and family. In this way, you can expand business easily.
4. No advertising and marketing expenses
The purpose of advertising and marketing is to make people aware of the existence of the product and make people know about the qualities of products. Companies spend millions of dollars in the advertising and marketing of products.
The expense of advertising and marketing is part of the variable of cost of production. The expense of advertising and marketing is recovered from the profit earn by selling the products. As a result of which, the profit margin of the seller reduces.
In such cases, the seller meets customers individually and tells them about the products and hands them material containing information about the products. Therefore, the expense of advertising and marketing is eliminated, and the seller can save those millions of bucks.
5. Personalized approach for each customer
The sellers meet customers individually. Because of this, they have an opportunity to pitch personalized sales pitch for their customers. A personalized sales approach has several benefits.
For example, you know that a particular customer is price sensitive and buy products only on discount or offers, then you will inform that customer first as soon as there is a discount on the products. In this way, you can convince them to buy products in bulk.
This is not possible in other modes of selling. In other selling methods, one selling technique is used to sell products to everyone.
6. Visible customers' reaction
A seller meets his customers face to face to sell products to them. The benefit of meeting customers face to face is that you can see their reactions on their faces and modify your sales pitch based on their reactions. On the other hand, in retail stores or online shopping seller don't see the reactions of customers and thus is unable to suggest a deal immediately persuading the customer.
7. Product demonstration
Another important benefit of another type of selling is that you can provide a demonstration of your products to your customers. You win the trust of your customers by giving them a demonstration as they can see what they can check what they are putting their money.
Product demonstration reduces the chances of complaints after the sales because people will buy your product only if they are satisfied with the demonstration of your product. In this way, you can protect the image of your company.
8. Feedback directly from customers
It means selling products to your customers. When you meet your customers in a non-retail environment, then you have an opportunity to have a conversation with them other than just selling. In this way, you can build a healthy relationship with them where they will feel comfortable to give you honest feedback about your products.
Getting honest feedback directly from customers is far better than getting feedback from mediators. You can use this information to improve the quality of your products and keep your customers satisfied.
9. Customers' satisfaction
The last benefit is that you can keep your customers satisfied. Most customers get annoyed when they are not given proper attention in stores, and they have to spend hours looking for a product in the store.
Some customers have time constraints to go out for shopping. In this way, you can approach a new segment of the market.
Therefore, it is not wrong to say that customers' satisfaction is an additional benefit.
Disadvantages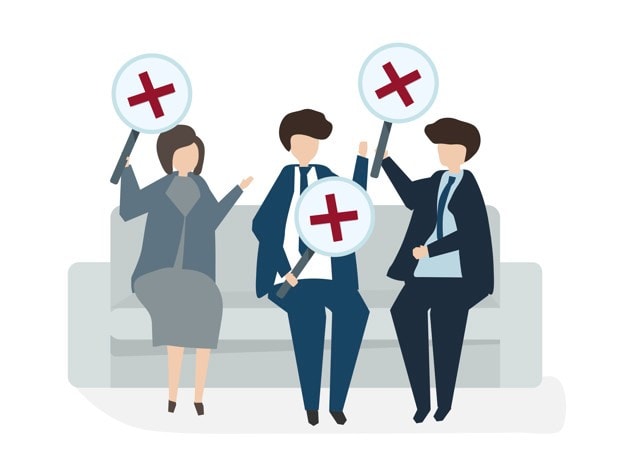 Like every coin has two sides, it also has a few disadvantages despite several advantages mentioned above. Therefore, in this section, I am going to talk about the disadvantages of direct selling.
So that you can make up your mind whether you want to go for it or not.
1. Difficult to reach a wide audience
Like I mentioned before it means approaching each customer individually by going door to door or hosting in-house parties. Therefore, it is difficult for an individual to reach a wide audience.
You can cover people leaving in one town at most, and it would be challenging for you to entertain all the customers at the same time.
2. Affects personal life
It requires too much time from a seller. When you have invested your money, you want to make sure that you don't lose your money. Therefore, you can't take vacations like other people in the business.
You will even need to work on your weekends because it's the only time people are free and can come to your business meetings or can sit with you and listen to you patiently when you go to their homes to sell your products.
Even though you will be making huge profits, but be ready to compromise your personal life.
3. Rejections
Nowadays, when there are so many ways to buy goods, people have become a little skeptical about buying from an individual coming to their doors. There are very few people who still prefer to buy from online sellers. Therefore, you are getting into the direct selling business to be ready to face a lot of rejections. Moreover, there is a negative image of direct sellers in the market.
For example, people try to avoid meeting them even accidentally because they think they will be forced to buy their products. Therefore, there might be several incidences when you feel like giving up.
4. Risk of failure
Like all other businesses, there is a risk of falling too. Therefore, never put your whole fortune at risk. Take small steps and see whether your business works out or not and expand your business day by day.
How to ace Direct Sale?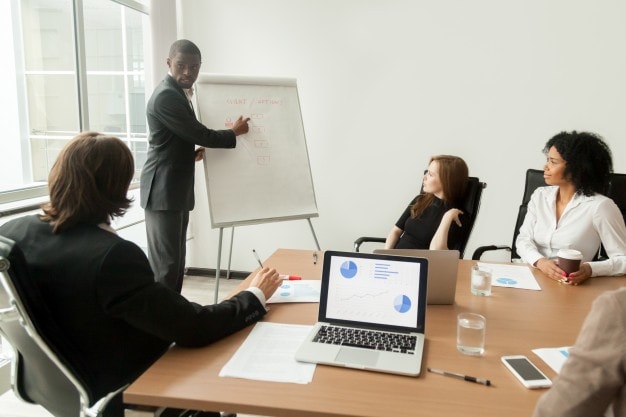 Direct selling is not a business that everyone can do. You require a lot of patience and persistent hard to get successful. In this section, I will give you a few tips that will help you to ace.
1. Learn about your product and company
In direct selling, you either sell your product or service or the products of other companies. My tip here to you is, don't start your business instantly. Give yourself time. Do your homework. Learn about your products. Learn about their shortcomings and strengths.
Learn about the history of the company whose products you are going to sell. All of the above information is important and will help you in making an effective sales pitch. Be ready to answer all the questions that your customers might ask you about your product.
It will give a wrong impression if you don't have an answer to any of their concerns. Therefore, to avoid such situations, you should learn every little about your product and your company.
2. Set your sales goal
My second tip to you is to set your monthly goals. In direct selling, you will be your boss. There will be no-one to questions you or to push you to make more sales. The more sales you will make the more will be your profit.
But over-work is also not a healthy approach. The right path to get successful is to set your goal. Set your goal for the month and divide the work in the right proportion throughout the week. Having a pre-decided goal will motivate you and will fill you with guilty each time you will procrastinate your work.
Don't decide your goal in your mind. Plan it properly and write it one paper and don't fool yourself by setting unrealistic sales goals. Unrealistic or too high sales goals will only demotivate you when you fail to achieve them.
3. Plan your week and day
Once you have decided on your monthly goal or target, the next thing you need to do is to distribute that work properly throughout the month. Plan your week and decide how much of your goal you want to achieve in one week.
Be ready for unexpected events and be prepared to modify your plan accordingly. Plan your day. Plan in advance which areas you want to cover or the people you want to meet.
When you plan your work and distribute your work equally throughout the month, you will not feel stressed at the end o the month.
4. Make an appointment in advance
Don't appear at people's doors without giving them prior notice or without taking their permission. It is possible that they will not be at home or busy with something or have a birthday party for their child.
In any scenario, they will not be able to give time to you and listen about the products that you have to offer to them. Therefore, make sure that you take an appointment with people at least one day before you visit them.
5. Organize your customers' details
Customers are the asset of your business. Therefore, it is essential to keep all the details like their contact numbers, email address, physical address, records of their history, product choice, and all other miscellaneous information.
Make a google sheet or excel sheet containing all this information, because if you lose that sheet, you will lose your customers.
6. Follow up
Many salespeople sell products and never bother to take follow up. But let me tell you it is a lousy business ethic. Even a well-establish business asks for feedback from their customers. Therefore, you should always take feedback from your customers after selling a product to them.
There will be two outcomes if you do this. First, you will get negative feedback that you can use to improve your product. Second, you can get a reorder if they like your product and you will be one step closer to getting a loyal customer. Therefore, Never forget to take a follow-up.
7. Increase your network
The success of direct selling depends mainly on your network. The more people you know more potential customers you have for your business. Therefore, socialize as much as possible. Keep your business cards handy and offer to people you meet.
Don't forget to take their contact numbers so that you can invite them whenever you organize a business house party.
8. Don't be pushy
One thing that people don't like about sales-people is their pushy nature. Pitch your product subtly and know up to what extent you can push your customers to buy your product.
9. Brush your skills
Learn selling skills and keep brushing them from time to time. Attend those workshops and training sessions organized by your company. Read the books that help you with setting your sales pitch. It will help you.
10. Always keep a positive attitude
My last but not least direct selling tip for you is to keep a positive attitude.
Liked this post? Check out the complete series on Sales