If sound practices are followed in setting up the sales department, the resulting structure takes on features of one or more of four basic types of sales organization: line, line and staff, functional, and committee. The grouping of activities into positions and the charting of relationships of positions causes the organization to take on a structural form. The first two types (line and line staff) are the most common. Functional and committee organization are rare. Most sales departments have hybrid organizational structures, with variations to adjust for personalities and to fit specific operating conditions.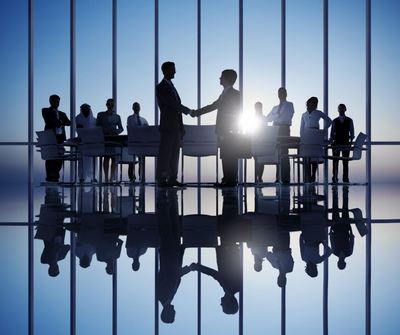 The sales department's structure evolves from the needs of the business. No two companies have identical sales organizations, because no two have identical needs. The customers, the marketing channels, the company size, the product or product line, the practices of competitors, and the personality and the personalities and abilities of the personnel are but a few of the factors affecting the organizational structure of the sales department.
So numerous are the factors influencing the structure of individual sales departments that it is impractical to draw generalizations about the many possible "mixed" types; the discussion that follows is an analysis of the four basic types. Organizational planners should know the chief features of each type, and its respective merits and limitations. If they have this background and understand the other factors influencing the structure of the sales department, they are equipped to evaluate its appropriateness.
Let's now go through all the sales organization types and understand their features better.
Types of Sales Organizations
1) Line Sales Organization
A Line Sales Organization is one of the simplest forms where every individual is held accountable for their actions and decisions.
It is the oldest and most basic sales organizational structure, and it is commonly employed by smaller firms and those with a limited number of sales personnel. This structure is often used in companies that operate within a specific geographic area or focus on a narrow product line. In the line organization, the chain of command flows from top-level sales executives to their subordinates.
In organizations, executives have line authority, meaning subordinates report to one person at the next higher level. This creates a clear chain of responsibility, where decision-making and action-taking occur. Authority flows vertically, and individuals on each level are independent of peers.
Some of the key features of Line Sales Organization are-
Direct line of communication
Clearly defined responsibility and authority
Easy and quick decision-making
Ideal for small businesses with a narrow product line
Limited specialization
2) Line and Staff Sales Organization
This structure combines the benefits of Line Sales and specialized staff to support and advise.
The line and staff sales department is commonly found in large and medium-sized firms. It employs many sales personnel and sells a wide range of products across large geographic areas. Unlike the line organization, the line and staff organization provides the top sales executive with a team of specialists. These experts specialize in dealer and distributor relations, sales analysis, organization, personnel, planning, promotion, training, service, traffic, warehousing, and related fields.
The key features of Line and Staff Sales Organization are-
Combines traditional line organization with staff specialists
A clear chain of communication
Specialized teams to provide input on sales strategies and tactics
Flexible decision-making process
Increased specialization in various areas
The presence of specialized staff for advice
More balanced decision-making
Ideal for larger businesses with diverse product lines
Improved coordination and control, etc
3) Functional Sales Organization
Functional Sales Organization focuses on dividing the team based on their area of expertise.
This represents the complete embodiment of the work specialization principle. Within this framework, individuals, including executives and salespeople, are assigned specific tasks and responsibilities to carry out.
This particular sales organizational structure is designed to optimize the performance of executives and salespeople by assigning duties based on their individual capacities. However, conflicts can occasionally arise when effective coordination fails.
The key features of a Functional Sales Organization are-
Division of sales team members according to expertise
Improved efficiency and coordination
Appropriate specialization in various areas
Improved collaboration and collective decision making
Decreased chances for conflicts
Increased customer satisfaction
Departments based on function
In-depth expertise in each function
Streamlined operations
Ideal for large-scale organizations
Possibility of functional silos, etc.
4) Committee Sales Organization
Committee Sales Organizational structures are generally employed when decisions require collective wisdom and democratic leadership by having proper sales team structures.
This sales organization structure operates without rigid rules, but to enhance the firm's performance and sales process, a committee is established comprising sales executives, sales teams, or a combination of both.
This helps in making complicated decisions and setting goals. This kind of setup is particularly useful when the sales team has to work on a project or have a discussion with clients.
The key features of the Committee Sales Organization are-
Collective decision-making
Shared responsibility
Ideal for complex projects
Encourages democratic leadership
Potential for the slower decision-making process
Possibility of ineffective delegation
Lower efficiency in routine tasks, etc.
What Is A Sales Organization Structure?
A sales organization structure is the framework and hierarchy of roles that define how a company's sales team operates. It includes the various positions within the sales team, such as sales managers, field representatives, inside reps, and other members of the sales force. A well-structured organization allows teams to work together effectively and maximize their success.
In addition to defining roles, a sales organization structure also helps define the strategies and processes that the team follows. This includes the type of products or services sold, how pricing is determined, how leads are generated, and the methods used to close deals. The structure should provide clear guidance on these topics as well as any other policies that need to be adhered to.
By having a clear and defined structure, teams can collaborate more effectively and align their efforts with the company's goals. This helps to ensure that everyone is working towards the same objective, rather than competing against each other. It also helps to establish trust within the team, as members will understand how their roles fit into the bigger picture.
How to Create a Sales Organizational Structure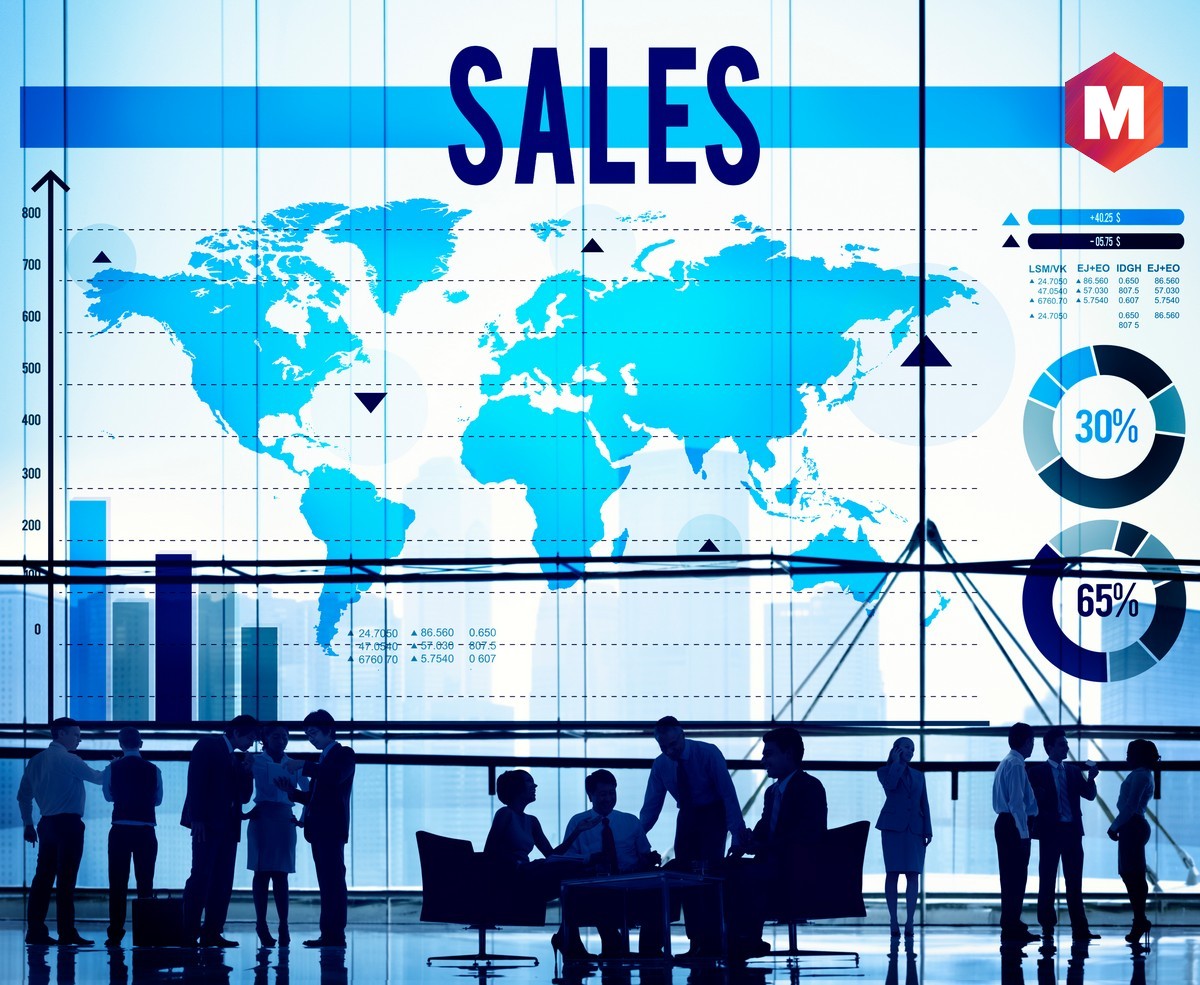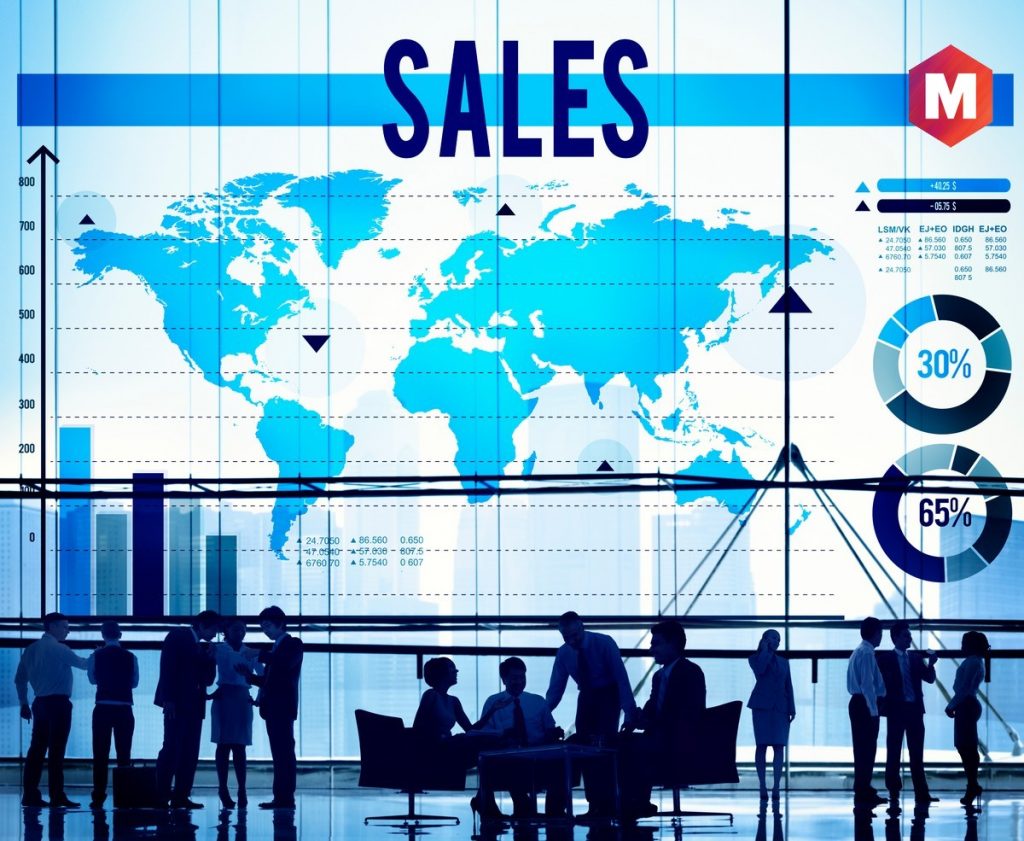 Creating a sales organizational structure involves the careful consideration of several factors. The specific needs of your business, the size of the sales team, and the complexity of your sales process can all influence the type of structure that is most beneficial. Here are the steps you should consider when creating your organization's sales structure:
1. Define roles and responsibilities: Identify who will be performing each role within the sales team, what tasks they will be responsible for, and how much authority each position has.
2. Designate hierarchy: Determine which positions are more senior than others and how this hierarchy helps to divide up tasks.
3. Set reporting structures: Decide who reports to whom and how the information will be passed along.
4. Create an internal communication system: Establish rules for how sales team members communicate with one another, as well as the methods used to discuss key decisions or share updates.
5. Develop a strategy: Define what success looks like in terms of sales targets, customer satisfaction, and other metrics.
6. Establish performance indicators: Determine how you will measure the success of your sales team and set expectations for results.
7. Implement a training program: Provide instructions on how to handle different customer scenarios, as well as best practices for interacting with prospects and existing customers.
Structures of Sales Organizations
1) Geographical Structure
The geographical structure organizes sales reps based on specific geographic regions. In essence, a rep is responsible for all customers and prospects within their assigned location. This is particularly beneficial for organizations with widespread operations, facilitating an understanding of local market conditions, customer preferences, and cultural nuances.
2) Product Specialization Structure
In a product specialization structure, sales reps specialize in selling specific products or product lines. A product sales force structure allows them to gain extensive knowledge about the product, its applications, and its target market. The advantage here lies in the ability to provide customers with detailed information and insights, thereby enhancing customers' trust and loyalty toward the brand.
3) Customer-based Structures (Industry-Based Structure)
The industry-based structure classifies sales representatives based on the industry or sector of their clients. It's ideal for businesses whose products or services cater to specific industries. By understanding the inner workings, challenges, and needs of an industry, a sales rep can tailor their approach and sales pitch effectively, leading to improved customer relationships and sales performance.
4) Customer-based Structures (Customer Account-Size Structure)
The customer account-size structure organizes sales teams based on the size of their customer accounts. Reps may be assigned to handle small businesses, medium-sized companies, or large enterprises. This structure enables reps to understand the unique needs, challenges, and decision-making processes of businesses of different scales, thereby allowing them to offer the most suitable products or services and enhancing customer satisfaction.
3 Effective Sales Team Structure Models
1) The Island Model
The Island Model treats each sales rep as an individual entity responsible for their own leads, sales, and post-sale services. It encourages competitiveness and self-reliance among the team members.
Encourages self-sufficiency and individual responsibility.
Fosters a competitive environment, pushing for higher performance.
Best suited for businesses with a straightforward sales process.
2) The Assembly Line Model
Adopting the principles of industrial assembly lines, this sales model divides the sales process into several stages, with each stage handled by a specialized team. This enables a smooth and efficient sales process.
Encourages specialization, leading to increased efficiency and expertise.
Ensures a streamlined, process-driven approach to sales.
Ideal for larger teams dealing with complex products or sales processes.
3) The Pod Model
The Pod Model creates small, autonomous teams (pods) that manage specific territories or market segments. Each pod operates independently, working together to manage all aspects of the sales process, from lead generation to customer service.
Fosters collaboration, enhancing problem-solving and creativity.
Allows for close monitoring and easy adjustment of team performance.
Suitable for businesses aiming to capture diverse markets or customer segments.
Why Sales Team Should be Well-Organized?
Effective sales organization structures are essential for any business, enabling increased efficiency and effectiveness in the sales process. With a well-organized team, businesses can maximize their revenue potential and reduce their operational costs.
Having an organized structure also promotes better communication within the team. This enhances productivity by reducing the time taken to complete tasks. Additionally, it encourages collaboration between team members, allowing for better brainstorming and problem-solving.
Finally, having a well-organized and structured sales organization allows for the effective implementation of sales strategies. For example, a sales manager can easily structure the organization to focus on a particular market segment or target customer, allowing for improved performance within those areas.
To ensure that your sales team is organized and structured efficiently, it's important that you invest in proper sales training. Training should cover not only product knowledge and technical skills but also essential soft skills such as communication, motivation, and persuasion. A well-trained sales staff can help you achieve the goals of your organization without any difficulty.
At the same time, it's important to structure your team with appropriate roles and responsibilities that are tailored to individual skill sets. This ensures that each person is assigned tasks they are most equipped to handle, allowing for increased efficiency and effectiveness in their work.
Read on to know more about sales organizations
1) Types of Sales Organization – Line Sales Organization
2) Types of Sales Organization – Line and Staff Sales Organization
3) Types of Sales Organization – Functional Sales Organization
4) Types of Sales Organization – Committee Sales Organization
Liked this post? Check out the complete series on Sales