Early History of Retail Industry
The history of retail spans a long timeline. There are archaeological shreds of evidence for water systems and trade which involved dates back more than 10000 years ago. Barter was slowly replaced as a civilization grew with retail trade, which involved the use of currencies.
It is assumed that the concept of buying and selling is born in Asia Minor, which is today's Turkey around 7th millennium BC. There are many pieces of evidence of trade centers and primitive shops in Kashan at around 6000 BCE.
Open-air public markets where are not uncommon and known in places like ancient Babylonia and Egypt. Typically the center of the town was occupied with these open-air markets and surrounding these markets there were skilled workers and artisans like leather workers and metal workers, and they occupied a permanent alley which led to the open market place.
They prepared goods in order to sell on market days. In ancient Greece, Agora was the place where the markets operated with an open air space, and on market days the goods were on display for the people.
The forum was the place where treat took place in ancient Rome and their way to forums: Forum Romanum and Trajan's Forum arguably it is said that Roman forum was one of the first examples of a permanent retail shop.
In around 3000 BC in Mesopotamia, which is modern Iraq, a new form of currency was used, which was known as Shekel and was considered as a measurement of weight.
Phoenician who are noted for their seafaring skills used to Pile their ships across the Mediterranean and became a major trading power by around 9th or 10th century BCE. They also imported textiles wood and products such as dry fruit oil wine and nuts.
They not only traded in case of tangible goods but also played a vital role in transporting culture — the trade networks associated them to have bookkeeping and correspondence.
In around the year of 1500 BC, they developed an alphabet which made it much easier to understand and apprehend the complex scripts which were used in Mesopotamia and Egypt.
The Phoenicians were also responsible for spreading their alphabet around the world, and their inscriptions have been found in many archeological sites and colonies around the Mediterranean such as present-day Lebanon and Carthage in North Africa.
In the Roman world, the market was primarily served by the local peasants and the producers who were poor but would sell a small surplus which was obtained from their farming activities in order to purchase small equipment's and farm tools and also to buy few moderate the luxuries for their homes.
On the other hand well the hand owners manage to distribute on their own, and it may have involved importing and exporting.
Also, the nature of export markets is well documented in the case of ancient sources and archaeological studies. The Romans always used to preferred to purchase their goods from specific places such as cinnamon from Arabia and oysters from Londinium. They had such place-based preferences throughout Europe and the Middle East.
The retailing saw a steep rise in England and Europe which has been extensively studied but is less known about the development elsewhere. It is also suggested that China has a rich history of retail.
As early as in 200 BCE, China was using branding and packaging to differentiate family and place name along with product quality and the use of government-imposed branding.
During the Song dynasty from 960-1127, Chinese society is arguably assumed to develop a consumerist culture where buy an extensive survey of consumption was attainable.
The rise of consumer culture also that to investment and commercial investment in company image and retail signage along with symbolic brands and trademark protection.
2) Retail History of Europe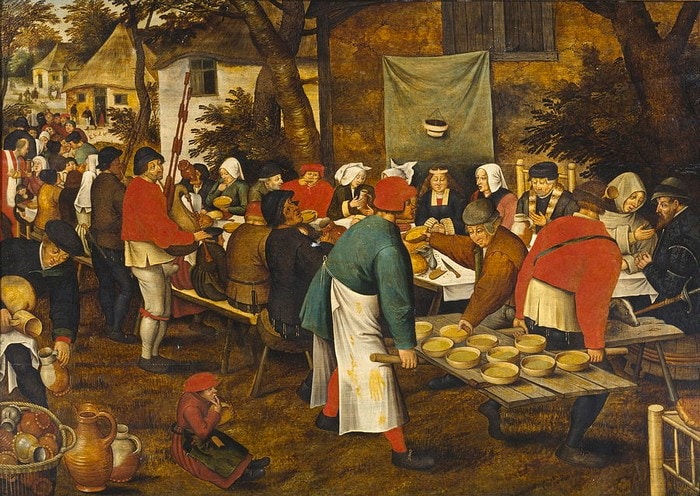 In Europe and England that where is it was a few shops which were permanent and instead of the customer's preferred to walk in a tradesman shop where they discussed purchasing options with tradesman directly.
Haberdashers and Mercers were known to exist in 13 century London and grocers sold spices medicines and miscellaneous small wares, but fish along with other perishables stuff were sold via markets, hucksters, costermongers and peddlers and other types of itinerant vendors.
Another major cities there was a small number of shops which were beginning to emerge by the end of the 13th century. The medieval shop was known in Chester that represented a major innovation and attracted many shoppers from many miles around the shop. It was known as The Rows and was believed to be the first shopping arcade of its kind in Europe.
There are fragments of 13-century Rows which are found in Cheshire. Another arcade with multiple shops was recorded in Winchester at Drapery Row around 13 to 14 century. The street names like Mercers Lane, Drapery row and Ironmonger Lane suggest that permanent shops were becoming more common in medieval Europe.
Modern equivalents had little common with the medieval shops, and as late as 16 century the shops were more than Rude booths. A typical shop had front doors and two wider openings on either side each covered with shutters.
These shutters were designed in order to open in such a way that the top formed a canopy and the bottom part was fitted with legs which would serve as a shop board.
The medieval shopper's experience was entirely different from what today a regular shopper would experience. There was no glazed windows and did not become common until the 18th century. It also means that shops were dark places.
The outside market rarely relied on display, and the concept of service counter was unknown. There were relatively few opportunities for shoppers to inspect the merchandise before buying. Many of the stores had openings on the street, which was used to serve the customers.
Consumable purchases were made outside major cities through fairs or markets. Daily markets were not uncommon popular cities and towns or weekly markets in less populated districts. These markets sold fruits and fresh produce like vegetables; meat poultry baked goods, fish, and come ready to eat foods.
On the other hand, fairs operated on a periodic basis and where are associated mostly with the religious festival or an important occasion. The non-perishable items such as homewares and farm tools rugs and ceramics were sold in pairs.
Many of the market and towns in medieval Europe were dotted with market towns. Peddlers, along with other itinerant vendors used to operate with retail for many centuries.
There have been investigations of medieval networks for market towns across entire Europe and suggest that by the 12th century there was a high increase in a number of market towns, and there was the emergence of merchant circuits which were seen as traders, but they were from far places, and there was a difference in markets in major towns.
It is often said that the Grand Bazaar in Istanbul is one of the oldest operating markets. Its construction began in 1455. The English shops were regulated from a very early period, and English monarchs awarded charter to create markets and fairs in towns and villages. The charter also granted the right to take to this to the lords and also afford some protection from rival markets.
For example, when some market was granted for specific market days, it was not allowed for the nearby rifle to open up the market on the same days. Many small markets sprang up between 12 and 16 century is which give the customers of then medieval England a reasonable choice.
As per the study of purchasing habits of other individuals and monks in medieval England suggested that the consumers of that period where is it is running. The purchase decisions were highly influenced by the customer's perception of range and quality, along with the price of the goods.
This also informed the decisions as to where to make their purchases and which markets were superior. Study on medieval European markets between 13th and 15 century shows that regional district markets open once or twice a week while in larger cities daily markets were very common.
Once the permanent shops began over time, the requisite reading these begin to reduce, and the producers filled the distribution gaps.
The transactional exchange was used to characterize the physical market, and local trading was used to characterize the economy. There were reports which say that the goods traveled small distances like five to ten miles or 40 to 70 miles in case of cattle but following the age of discovery goods were imported from very far like porcelain, tea, and silk from China, calico cloth and spices from India and tobacco and Rum, Sugar and coffee from the new world.
3) Retailing in after the 17th century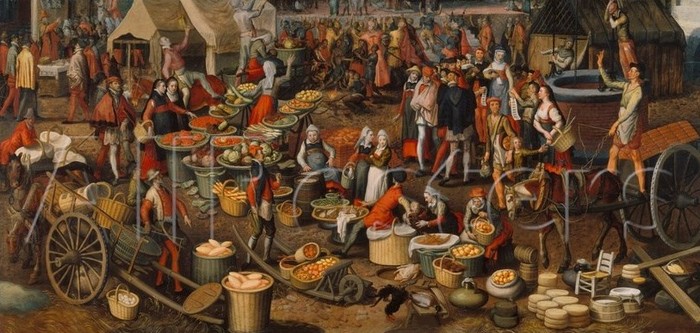 As the number of shops grew in the 17th century in they underwent a huge transformation. By the early 17th century Store there were separate interiors and shopfronts made which are more familiar to modern shoppers.
The consumer was also allowed to touch and feel the products before it was sold and retails innovations where are made in our 18th centuries.
There were few stores outside major metropolitan cities which served only a single type of clientele. A window was there which opened on the street from which the customers would be served.
This also allowed selling to other people without them coming inside. Another technique that evolved during this time was showcasing the goods. Many American merchants who were operating as exporters and importers began to specialize either in wholesale or retail roles.
By the late 18th-century grand shopping markets and emerged across Europe and a shopping arcade which referred to multiple vendor space which was operated under one roof came into existence. These were precursors of modern-day malls. These were designed in order to attract the middle class, and they sold luxury goods at much higher prices. By the  19th century, there were more, and more such are arcades sprouting everywhere.
Many different shops were bifurcated according to their professions like saloons museums, book shops and numerous refreshment kiosks along with entertainment spaces which were later to be called as theatres.
The long glass was used in exterior windows of the stores, which would include the emerging middle class to see the goods from the windows without walking into shop giving birth to the concept of window shopping.
By the late 19th century many departmental stores emerged in many places, and they redefined the concept of luxury and service. The term departmental Store was originated in America, and 19th century England stores were known as Emporia or warehouse shops.
The first departmental Store opened in London on Regent Street and Oxford Street. Before long they were major departmental stores which began operations in US Britain and Europe. Main departmental stores also had dining and tea sections and also offered treatment areas for ladies. Catalog Sales was starting to be used by the mid 19th century.
The concept of automatic bargain basement was developed by Edward Filene, who is considered as a proponent of scientific approach in case of Retail management. Although he was not the first in Bargain basement in the US, he advised that the merchandise was to be sold within 30 days or it was marked less.
American architect Victor Gruen is contributed to develop the concept of shopping malls in the post-war period. This Mall would be a self-contained shopping complex with statues and indoor plaza along with car parking and pipe music.
He had imagined an atmosphere where people were extremely comfortable and would spend time in that environment, thereby allowing them to purchase.
In 1954 the first of these malls open in Detroit at Northland Mall. He also designed 50 such malls, and because of his unique and successful concept, he is often described as the most influential architect of the 20th century.
In 1930 the first supermarket was developed in Texas, While the Shopping Cart was designed by Sylvan Goldman. The seven-eleven convenience stores first came into existence in 1946 and opened its first store in Texas, which impressed customers with the extended hours of operations. The first electronic cash register was invented in the 1960s.
1962 the first Walmart was opened, and it was followed by Target, and they opened the doors for customers in 1960s.
The Barcode was not invented until 1974, and inventory tracking method was improved because of this.
Coming down to 1995 The E-Commerce Pioneer Amazon established and sold its first book. Thereafter there was a huge boom in the retail sector after the incorporation of the internet in retail sales.
Online shopping started growing from 1999, and the online sales of brick and mortar brands doubled 59%. Most of the shoppers started to prefer to sell their goods online and shut down stores. In 2007 Facebook reached 1 lakh business pages, which are the companies to attract potential customers.
As of 2017, the largest US employer is from the retail sector, which is Walmart, followed by Amazon. Both of these companies are retail companies.
4) Amazon as a retailer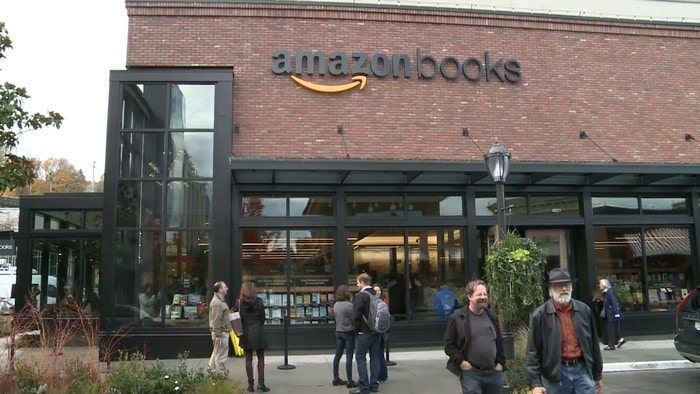 Amazon was founded on 5th of July 1994 by Jeff Bezos, and initially, it started as an online book store.
Later the company has bifurcated into streaming software audiobooks video games are present in furniture jeweler and everything known in a retail shop. It is considered as the largest internet company by revenue in the world and the second-largest employer in the United States of America.
In 2015 Walmart was surpassed by Amazon as the most valuable retailer. Six hundred fifteen million visitors were recorded to visit the domain amazon.com.
The results that are generated by the search engine of Amazon are determined by promotional fees. Amazon about third-party sales and it also allows an affiliate program, which is the second most popular advertising after Google Ads.
The strategy of Amazon is a multilevel E-Commerce strategy, and it focuses on business to customer relations. The company allows anybody to sell anything using its a platform, and an affiliate program helps anyone post-Amazon link send a click-through commission sales.
5) Future of Retail industry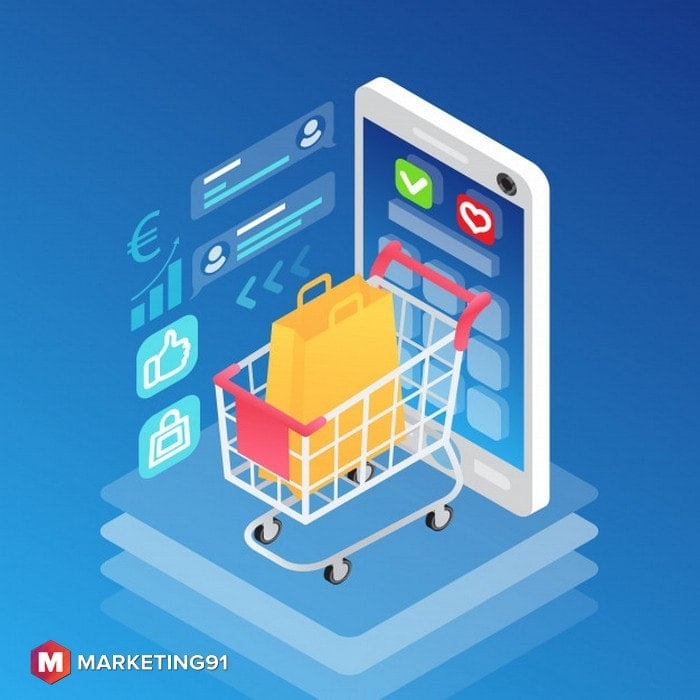 It is seen that brick and mortar stores are exhausting and vanishing rapidly, and the emergence of online retailers is dominant in the market. The trend shows that shoppers of today are bargain hunters and they look out for best deals possible.
Since there is wider visibility of options, the shoppers do not and should not conform themselves to a singers retailer selling a particular product.
It has become more of a customer market than a shoppers market. With amazon's incorporation of artificial intelligence technologies and use of artificial drones to deliver the products fast to the customers has made it impossible for the brick and mortar retailers to function anymore.
Because of mobile content, it becomes mandatory for retailers to advertise themselves on the internet in order to attract customers. Retailers and customers both are looking for a long term relationship rather than a one-time transaction with each other.
Companies are investing more to develop their brands than their products. With the help of artificial intelligence, shoppers have also been assisted with the personal shopping experience.
For example, Netflix suggests movies which are based on the ones that you have already watched, and Facebook shows the ads based on the information and the pages that you have liked.
Similarly, Amazon shows the product which you have seen on the website as an advertisement on the Facebook page often in order to influence the purchasing decision of the customer.
E-Commerce is also propagating online payment options and various payment gateways which provide the customers with various discounts, which further propagates the Retail industry.
Companies like Amazon are working to make the shopping experience more personalized and store like by sitting in your home. The term retailers are getting competition from the newly growing e-tailers, which are exclusive internet retailers.
The future of retailing depends on both online stores as well as Brick and Mortar concept, which resonates with Place in case of Marketing Mix.
Supposing one wants to buy a book, he has two options, either order it online and wait or go to the store and purchase. While in the case of the online store, there are lesser middlemen and which lowers the cost of the product, but in the case of Brick and mortar store, the price may be higher comparatively.
If the customer wants it immediately, he would walk to the store and buy the book and the e-tailer would lose his business. Thus companies like Amazon are working to reduce their delivery times and make same-day deliveries possible.
Alternatively, Amazon is also coming up with Brick and Mortar store to serve the customers better.
Liked this post? Check out these detailed articles on
Topic of Retailing
Alternatively, check out the Marketing91 Academy, which provides you access to 10+ marketing courses and 100s of Case studies.